Greek salad with capers
For a refreshing salad inspired by the Mediterranean, we ditched the lettuce and added a pop of bright, briny flavor. Capers bring unexpected zing to plum tomato wedges and thick cucumber slices tossed with chunks of feta and Greek dressing.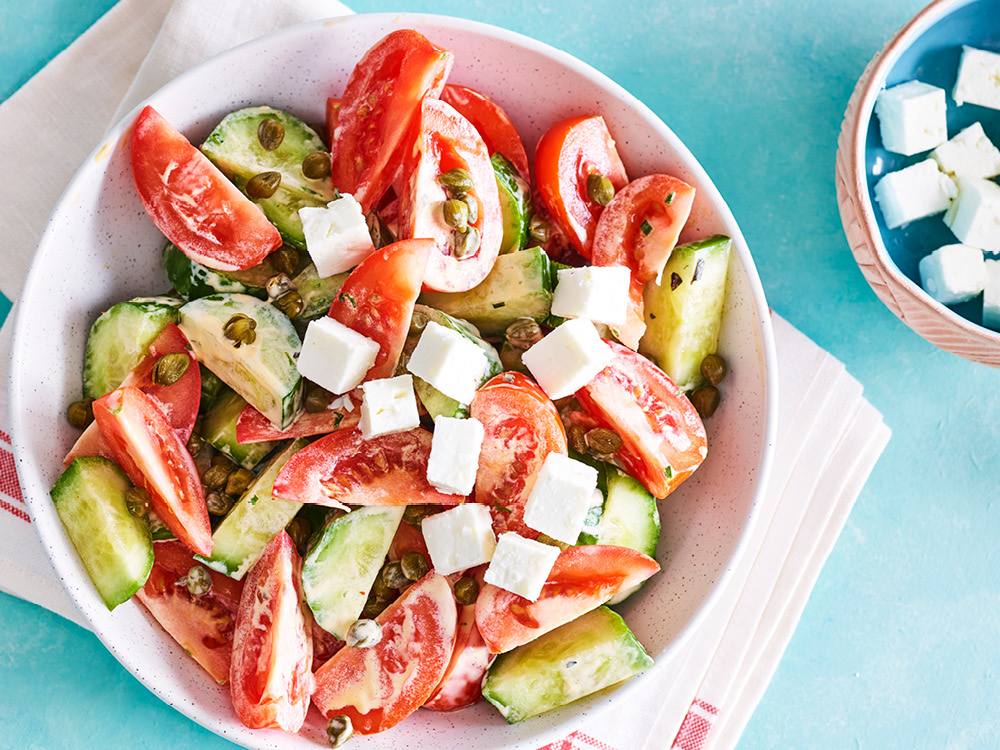 Mozzarella, tomato, plum salad
Up your summer salad game with this fruity take on classic Caprese. Slices of juicy plum (or swap in peaches or nectarines) add a tangy depth of flavor to peak season tomatoes and fresh mozzarella on a bed of peppery arugula.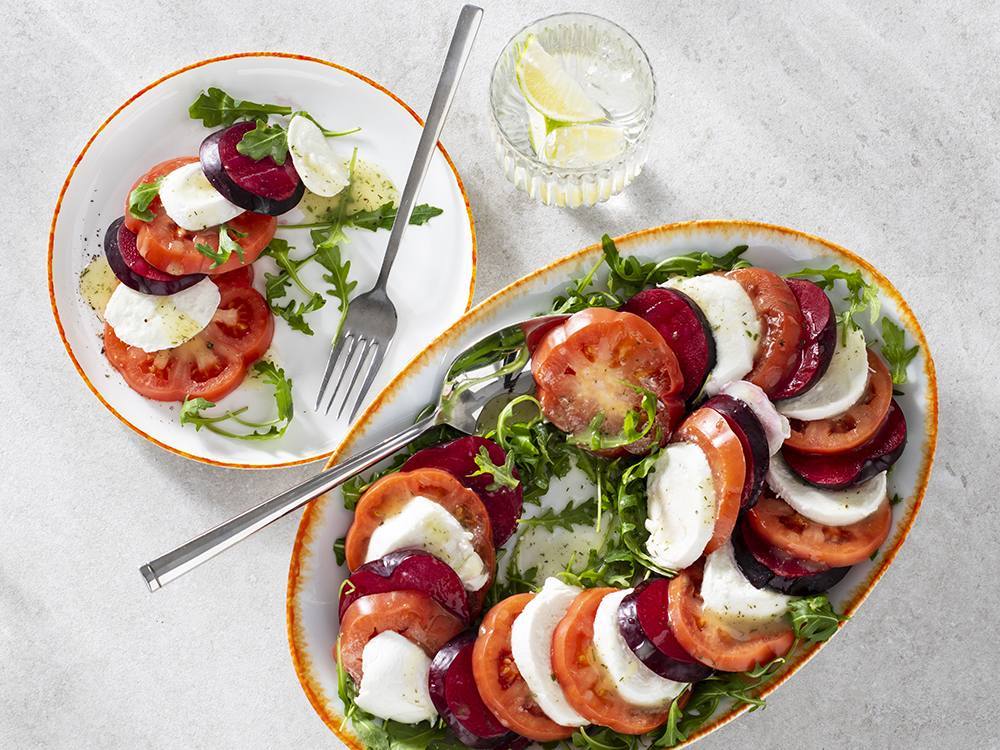 Summer deli snacking board
Grazing boards are an easy way to satisfy every palate while also serving an array of nutrients. The whole family can help choose and assemble ingredients—like the picnic-inspired proteins and salads in our summer deli board, or veggies, fruit, cheese, and beyond—for an endlessly adaptable, always popular meal or snack.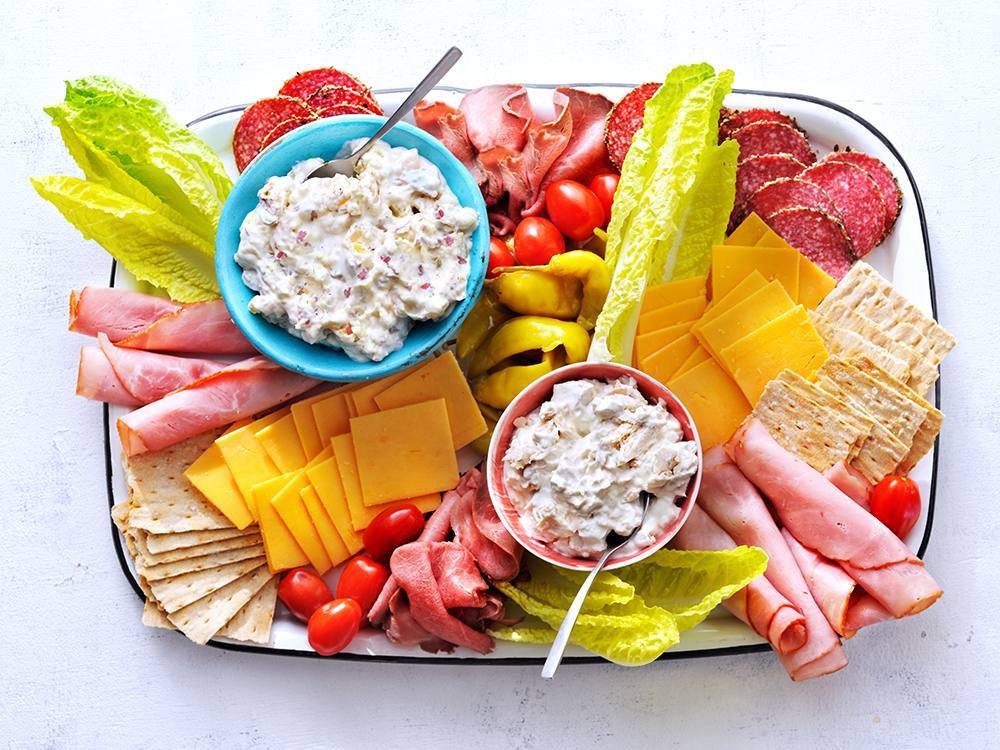 Veggie and couscous bowl with hummus
This easy vegan bowl works hot or cold, day or night. Fluffy couscous is a delicious canvas for crunchy cucumbers, juicy tomatoes, Kalamata olives, and the savory zing of garlic hummus.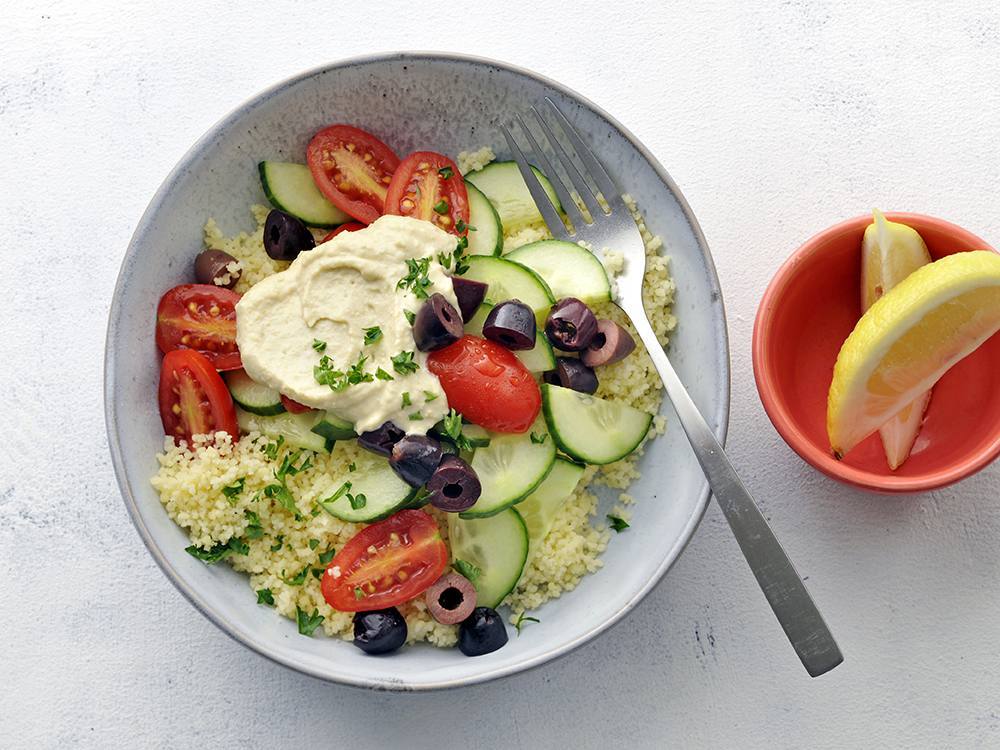 Slow cooker spiced-citrus pork carnitas
Turn any backyard get-together into a flavorful fiesta with easy carnitas tacos. The slow cooker does all the work for authentic-tasting, fork-tender pork braised with garlic, spices, and two types of citrus.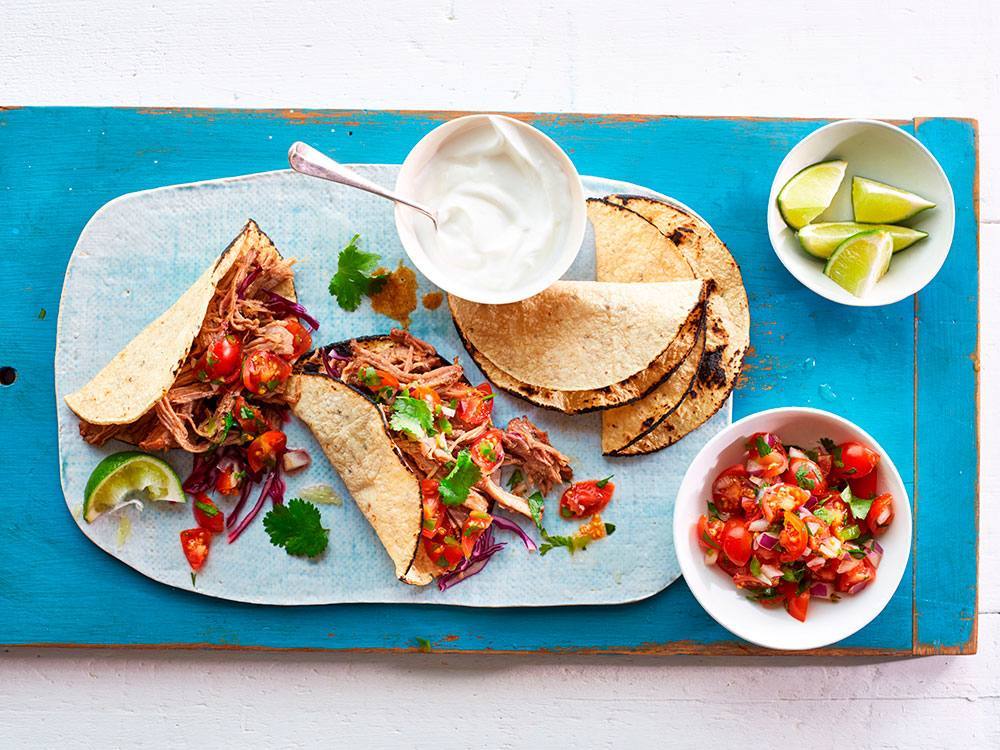 Summer rolls
These light and luscious, Vietnamese-style summer rolls are full of filling protein, thanks to rotisserie chicken. Fresh herbs, lime juice, tomatoes, and carrots add plenty of color and crunch accented with the sweet tang of hoisin sauce.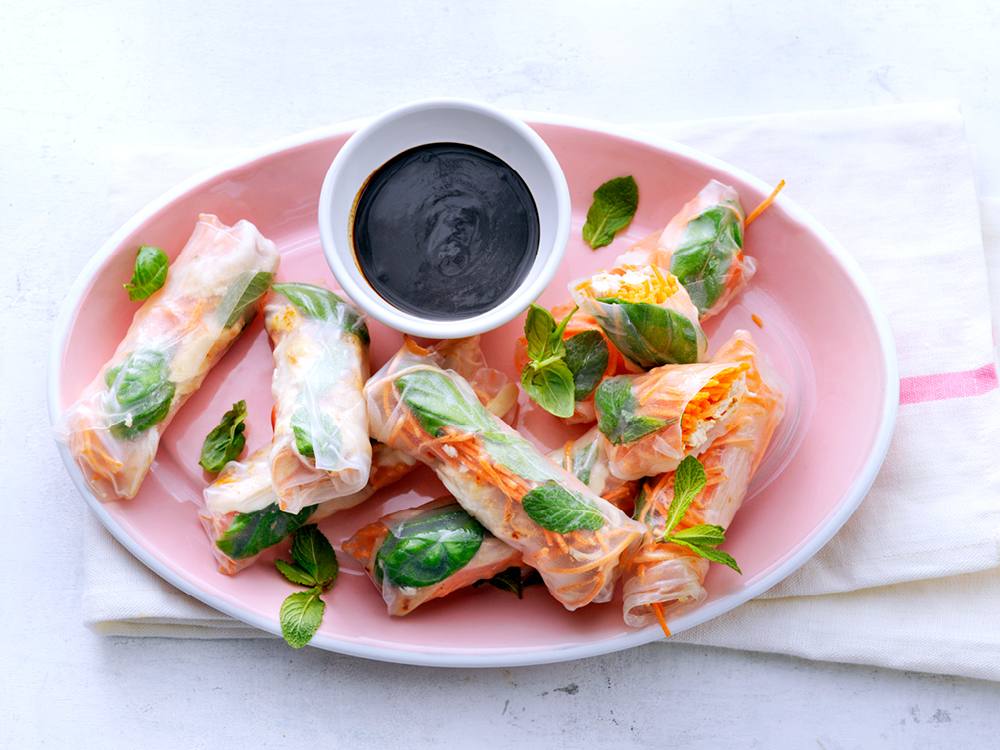 Tuna poke bowls
Serve an eye-catching meal that rivals your favorite sushi restaurant for a fraction of the price. Ahi tuna "cooked" in a refrigerated soy-lime marinade with avocado, cucumber, carrots, scallions, and black sesame seeds over rice is a rainbow full of flavor and nutrients.