Rosh Hashanah (aka the Jewish New Year) is one of the most important High Holidays on the Jewish calendar. If you're not familiar, it's a two-day holiday that's typically celebrated with special meals and lots of gathering with loved ones to reflect on the past year. Like almost any other holiday, it tends to feature plenty of traditional dishes (think: chicken soup, brisket, tzimmes, and more!). The unofficial crowd-pleasing star of the holiday: the combo of apples and honey, which symbolizes hope for a sweet new year. (This happens to work out very well, considering the fact that Rosh Hashanah usually falls in early autumn, when there's a bounty of perfectly ready apples!)
And that brings us to these recipes—most of them are fun twists on the apple-and-honey duo, plus we've made a few smart tweaks to other favorites. Bonus: They're all easy to pull off and plant-powered. Shanah tova! (For a good year!)
One-Bowl Apple Cake with Honey Glaze
Recipe
This beautiful bundt comes together in just one bowl and features a pound of fresh apples. Do not skimp the spiced-honey frosting.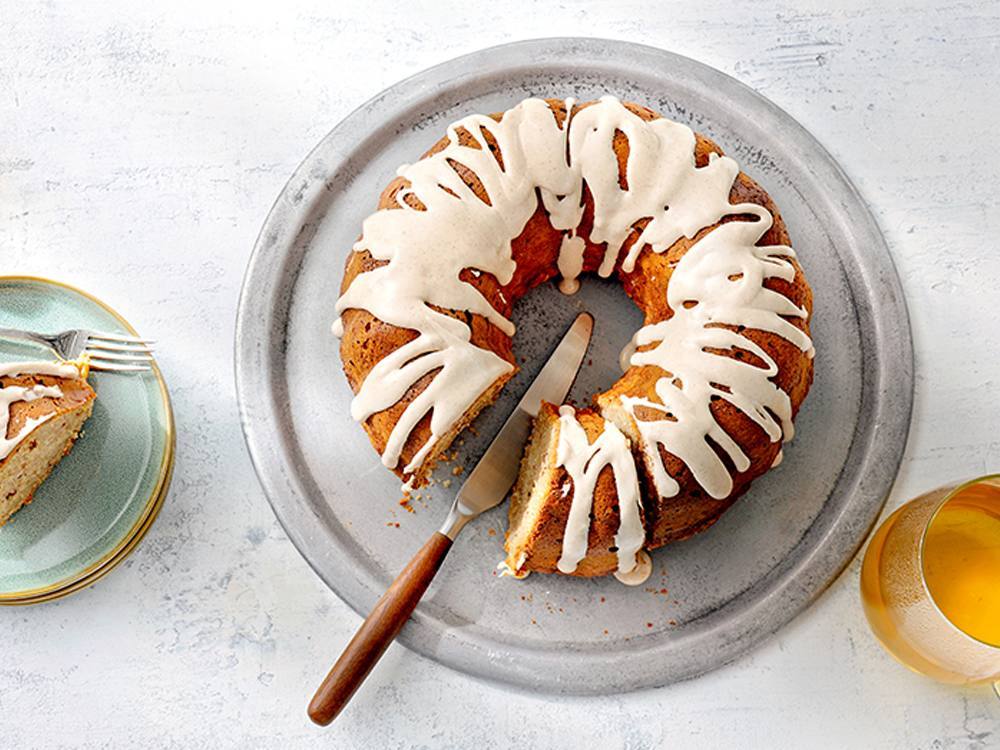 Stovetop Sweet Potato and Carrot Tzimmes
Though it means "big fuss" in Yiddish, this one-pot tzimmes is easy to make. The sweet-and-savory combo of carrot, sweet potato, onion, and three kinds of dried fruit comes together almost on its own while sitting on the stovetop.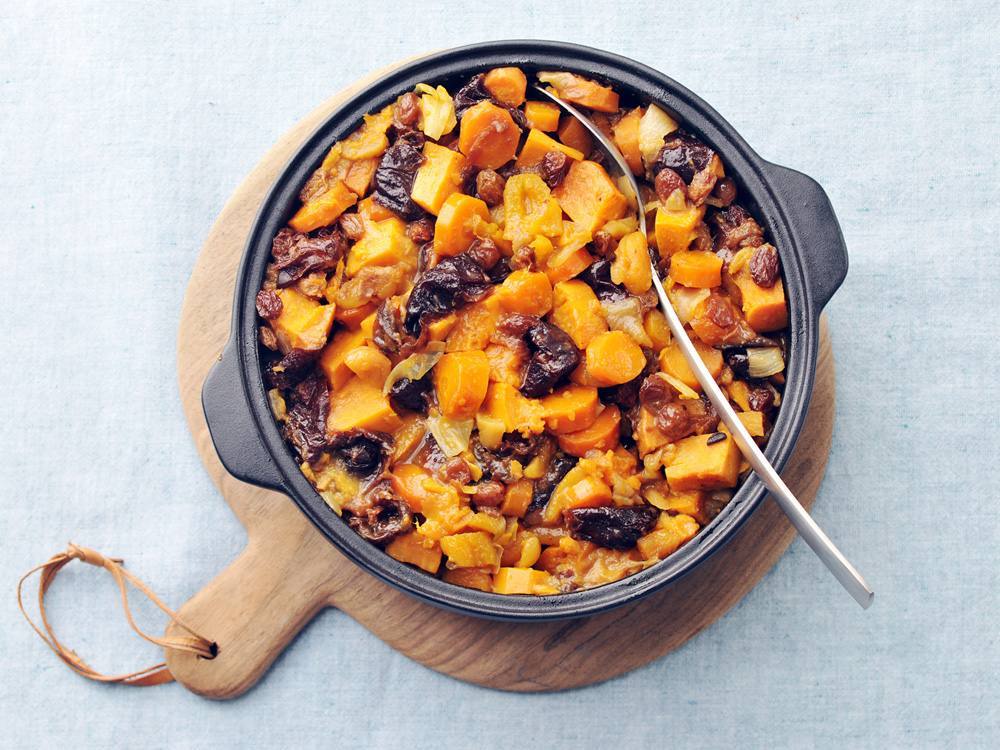 Apple and Honey Rugelach
Store-bought pie dough for the win! This recipe calls for just 15 minutes of prep time. We're not sure which part is more fun: rolling up the treats or eating them.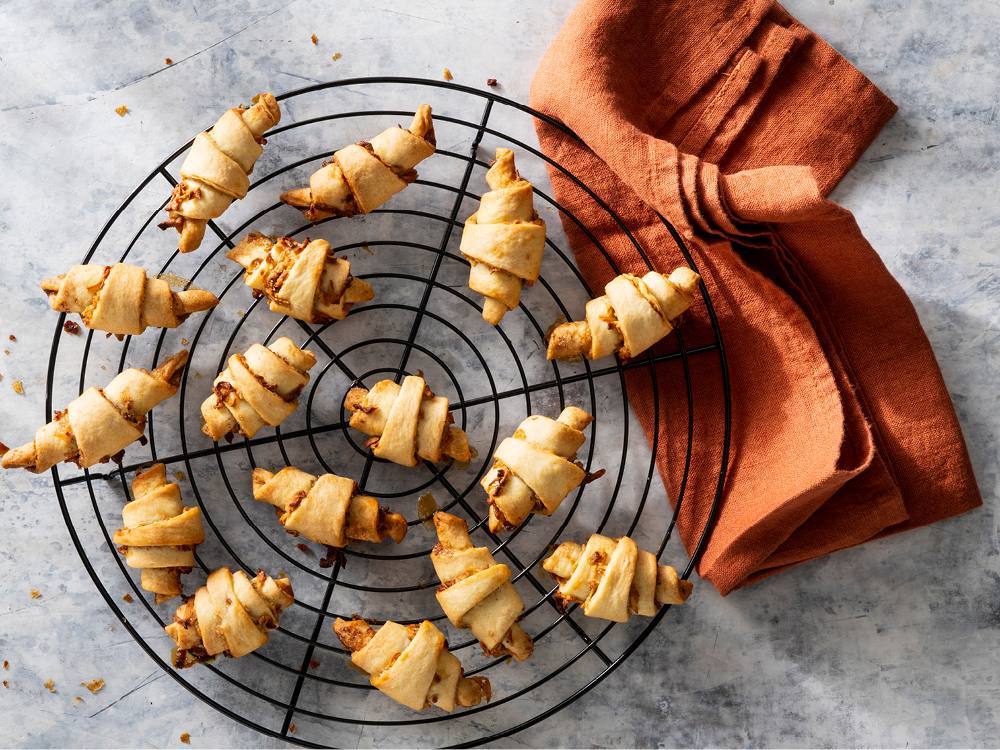 Crispy Potato-Green Onion Kugel
If you're a fan of crispy-on-the-outside, tender-on-the-inside potatoes, this scallion-studded kugel might become a go-to all year long. The key to the always-perfect texture is drained, shredded potatoes cooked in a preheated cast iron skillet. Don't worry, it's all super easy!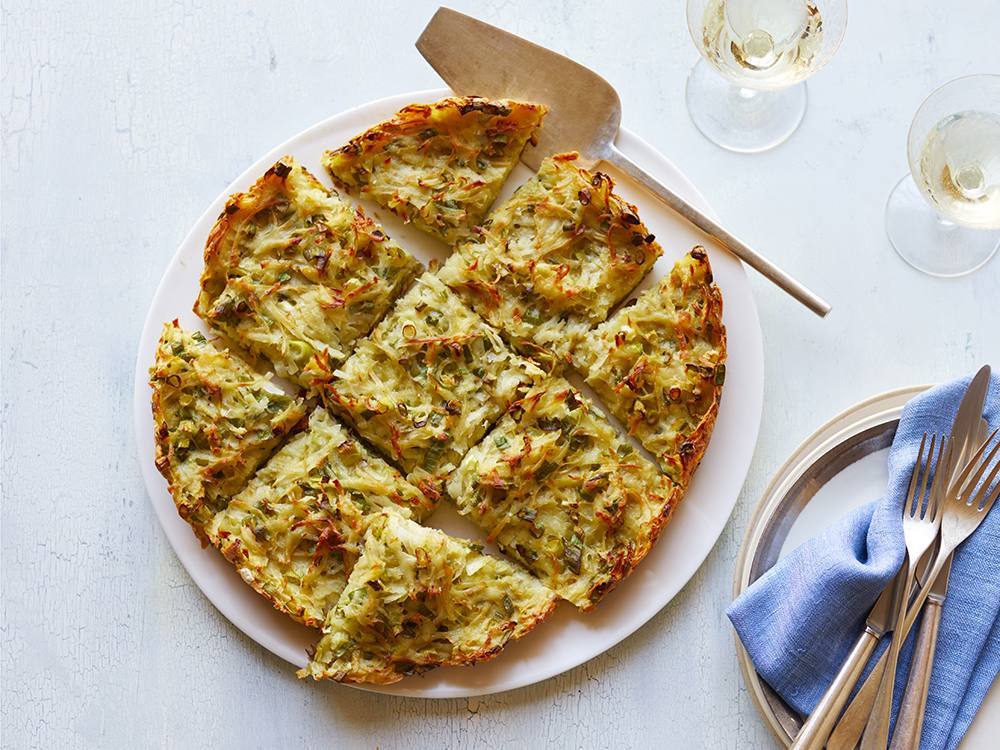 Apple and Honey Bread Pudding
Thick slices of challah (a Rosh Hashanah staple) baked in a creamy custard with apples and honey get extra sweetness from a finishing drizzle of caramel sauce. This one-pan, make-ahead dessert also works as a sweet addition to breakfast.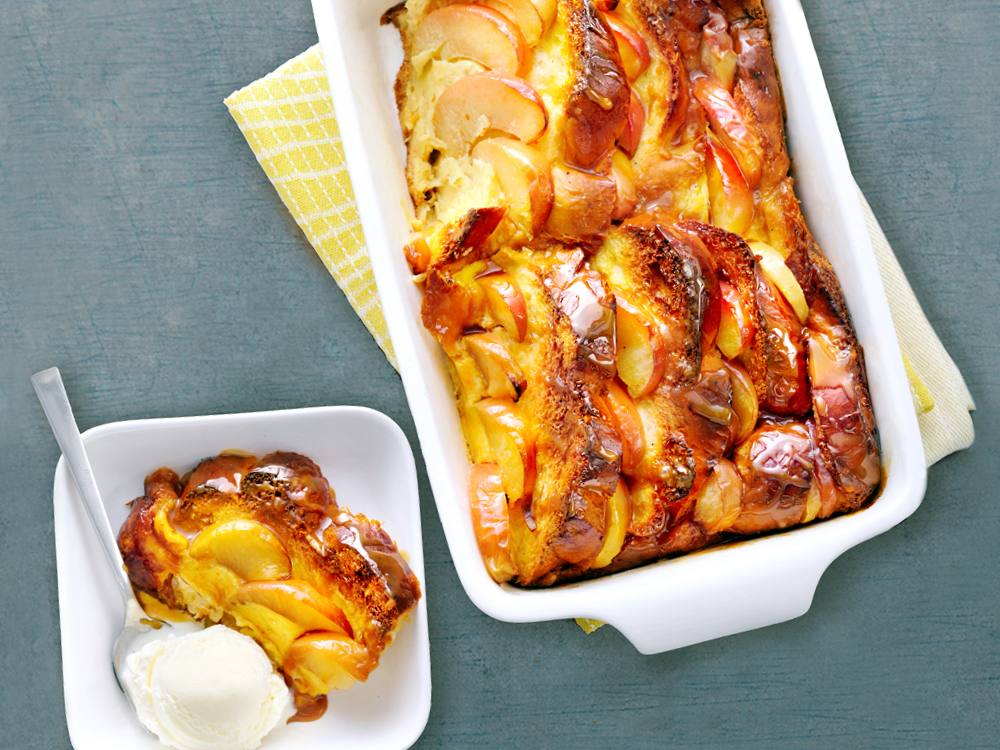 Carrot-Potato Kugel
Classic potato kugel gets an unexpected twist in this easy, updated version. The secret ingredient: shredded matchstick carrots, which add color and nutrients to the traditional baked casserole.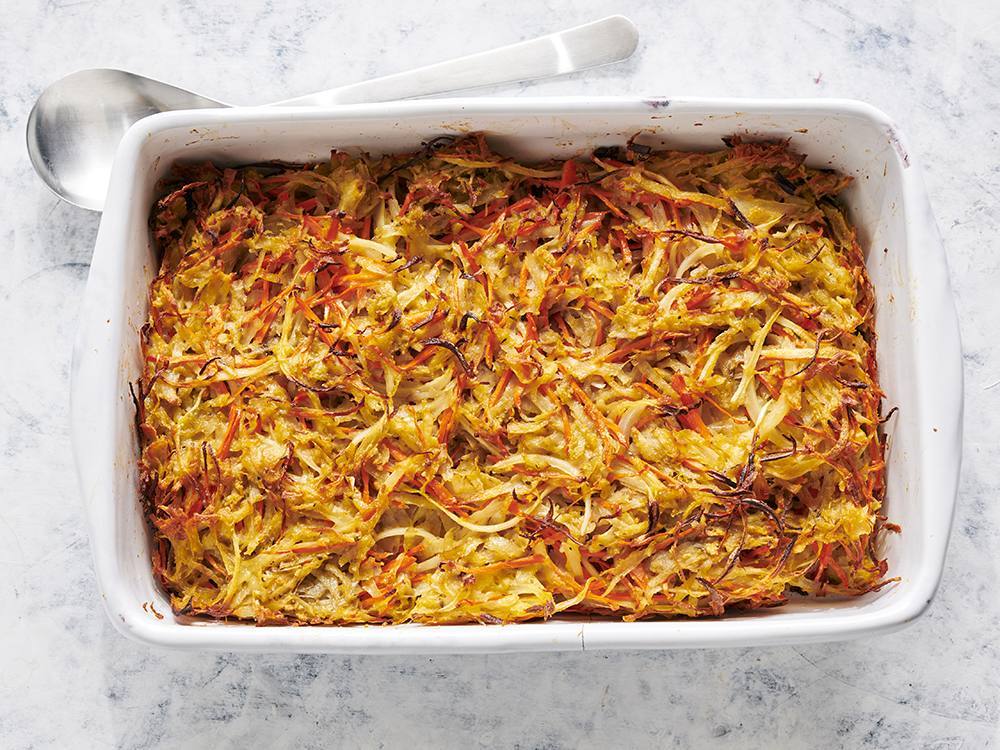 Mini Honey and Apple Tartlets
Warning: These two-bite tartlets look and taste so fancy, your guests might think you had help from a professional bakery. You don't have to tell anyone that you made them in a muffin tin with store-bought puff pastry!