Fruit Kabobs
Who says kabobs have to be just meat and veggies? Grilled fruit is a summertime treat both kids and adults love.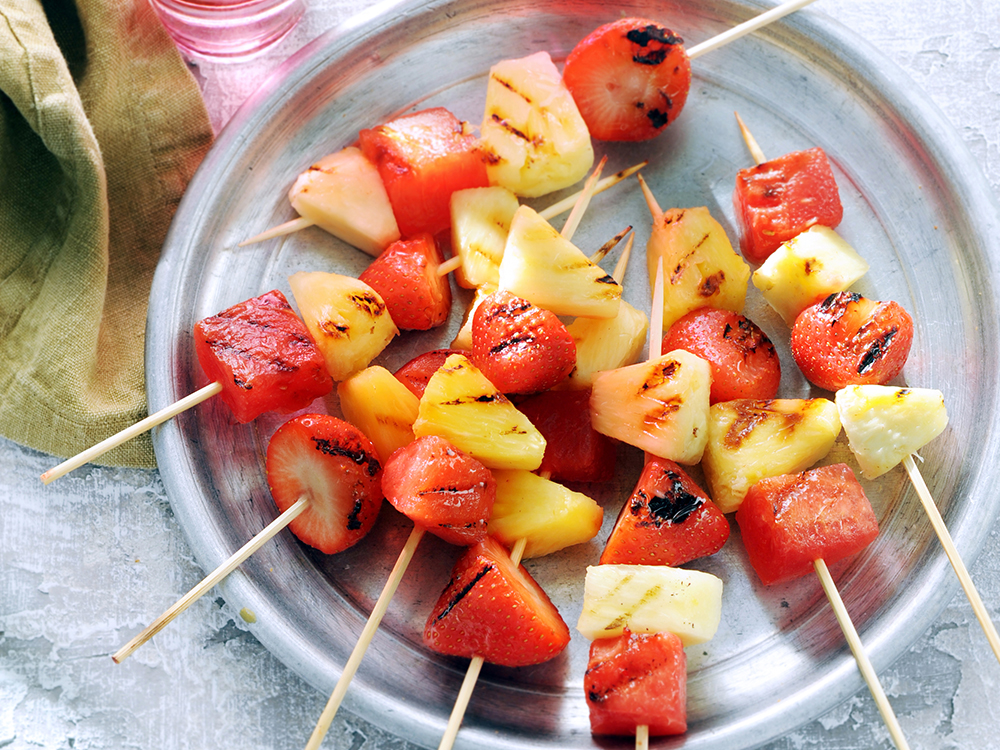 Mexican Style Grilled Corn Kabobs
The salty taste of grilled corn on the cob is perked up by a sprinkle of Parmesan and a dash of chili powder.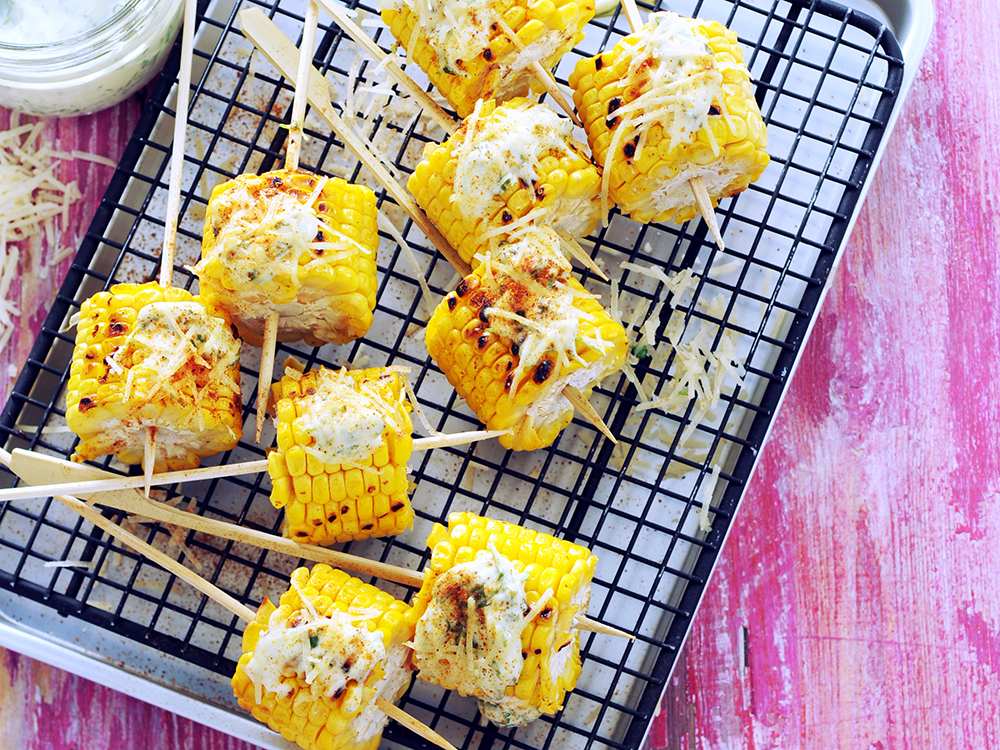 It's-Easy-Being-Green Kabobs with Green Ranch Dip
Make the most of garden-fresh greens with this light but satisfying cookout favorite.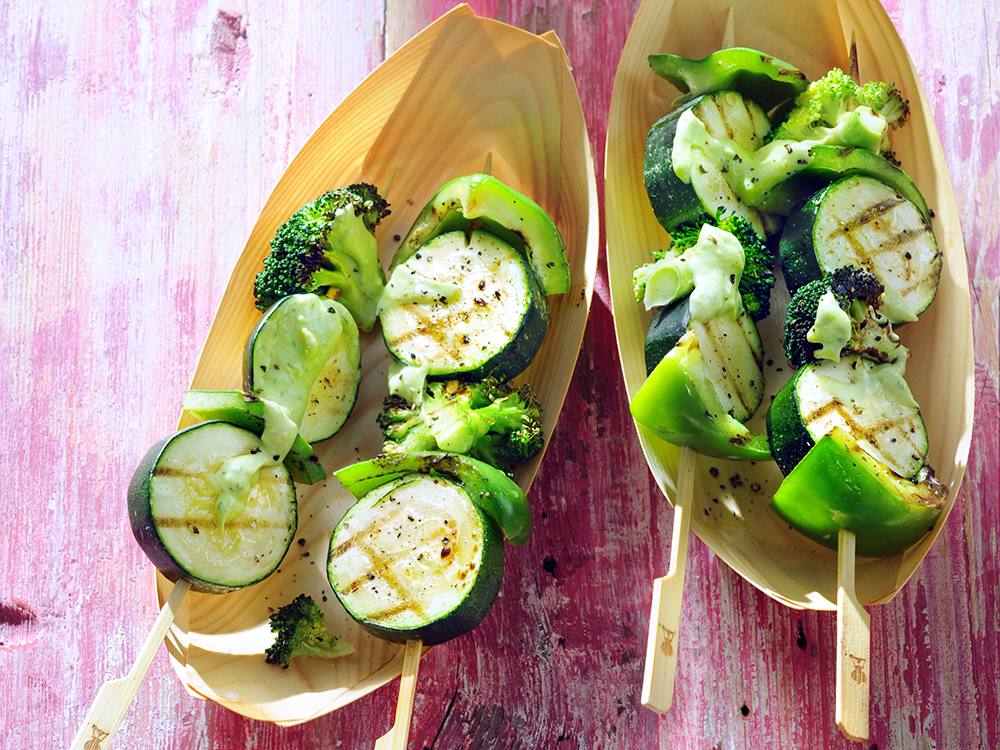 Three-fish Kabobs
This fresh and fun recipe brings the taste of the seashore—or a lakeside campground—to your backyard.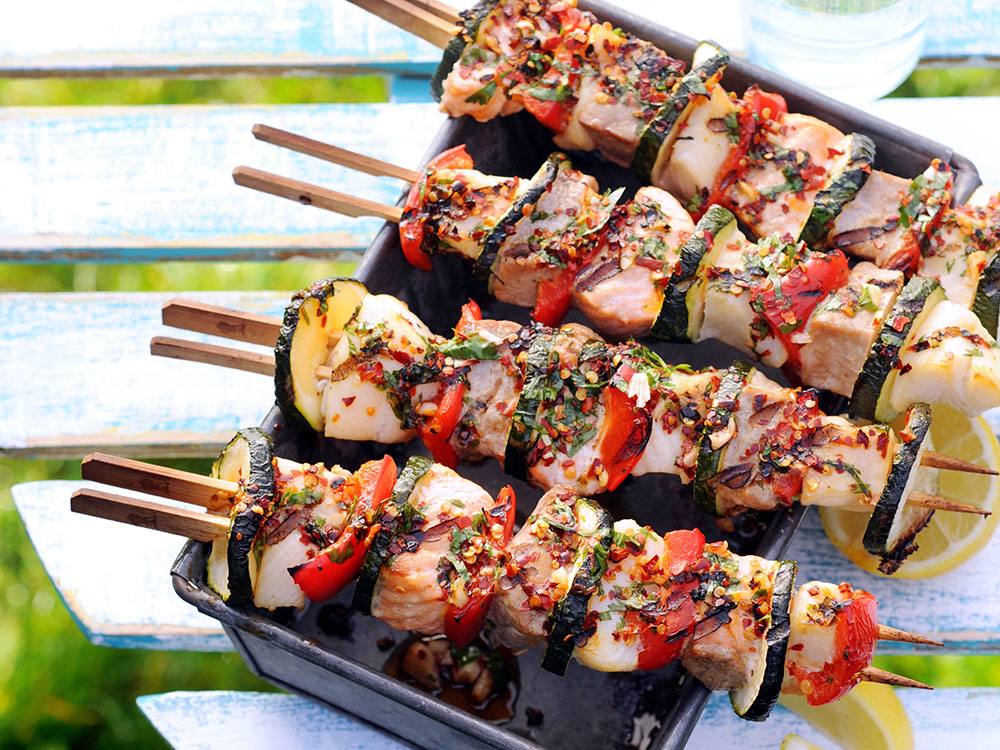 Island Pork Kabobs
Pork, peppers, and pineapple on the grill add up to a tasty tropical meal perfect for a summer picnic.