Mugs Your Friend
Stock up on 2-3 microwave friendly mugs. They will help with late night studies, but also will be key to microwave cooking.
Eggs are always an educated choice for the first meal of the day and can go far beyond a simple scramble. Crack an egg into a mug and stir in milk, cheese, vegetables, or even crumbled bacon, then microwave until cooked.
To poach an egg in the microwave, pour water into a mug, crack an egg into the water, then cover and microwave 1 minute to 90 seconds until white is set. Drain before adding to avocado toast or your favorite meal.
Mug Quiche with Bacon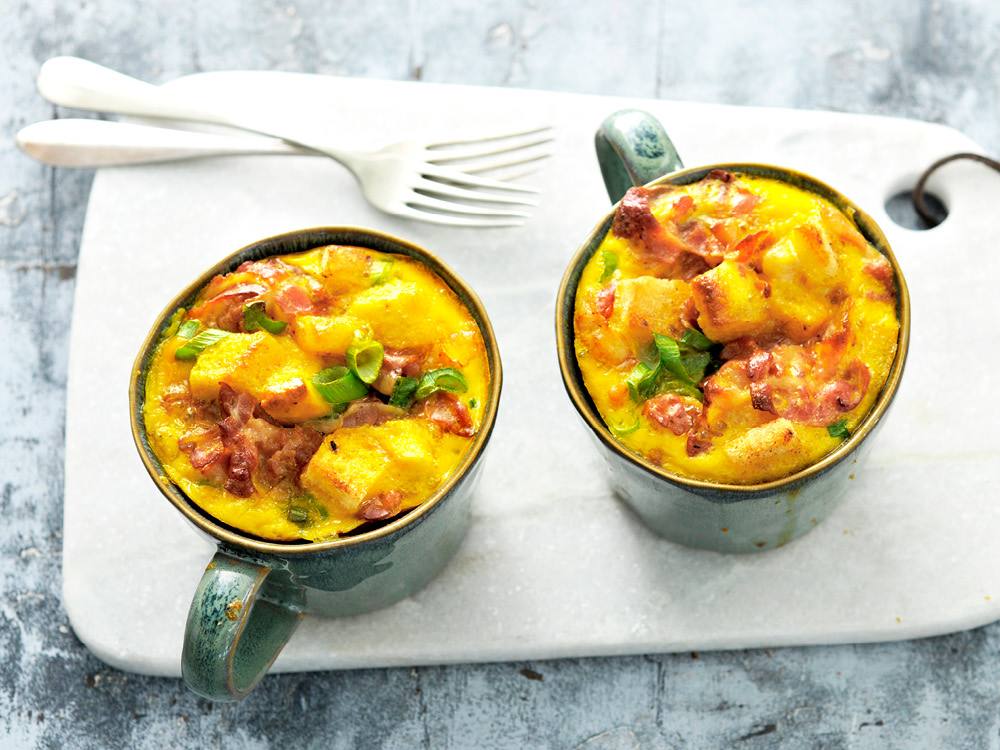 For a sweet option, make mug French toast by whisking an egg with torn-up bread slices, sugar, and cinnamon.
Mug French Toast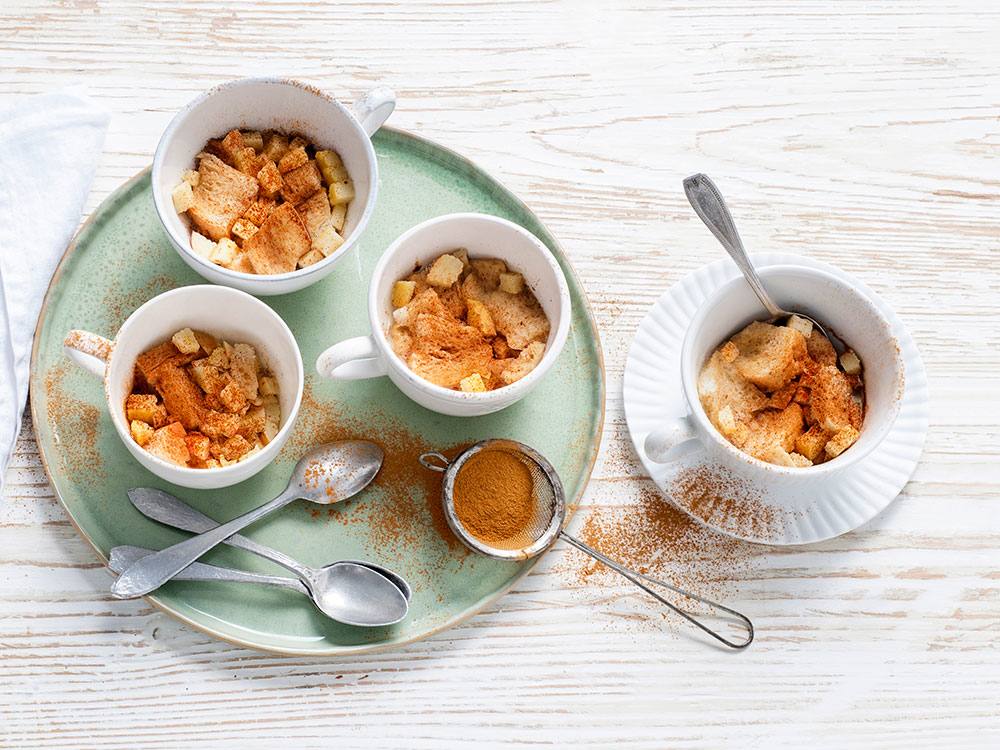 Although breakfast is one of the most important meals of the day, who could forget dessert?! Making mug brownies will be the perfect way to end a long day of studying.
Brownie in a Mug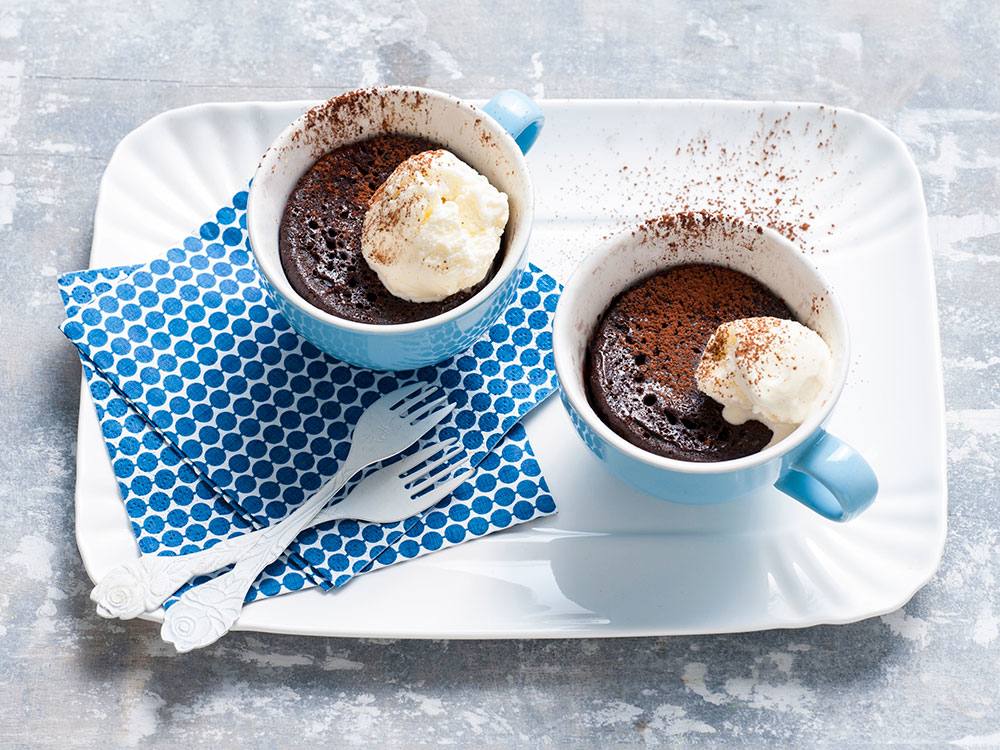 One-Bowl Wonders
Ramen is always a college student's best friend, but you can ditch the flavor packet. Jazz up both ramen and microwave rice packets with add-ins like:
● Sliced olives, diced tomatoes, and canned black beans
● Frozen peas and canned tuna
● Microwave poached egg and baby spinach
Don't forget the hot sauce, soy sauce, and sesame oil to give any meal a boost.
Stuff It
For a filling vegetarian dinner, cook a sweet potato or Russet potato in the microwave, then split open, stuff with fillings and zap to melt the cheese. Try:
● Frozen chopped broccoli and crumbled feta
● Frozen corn, canned green chilies, and Cheddar
● Frozen peas and crumbled blue cheese
This sweet potato recipe is perfect if there is access to a dorm kitchen. If not, no worries! Make sure you purchase ingredients that are precooked and mix them after heating them up in your microwave.
Texmex Twice Baked Sweet Potatoes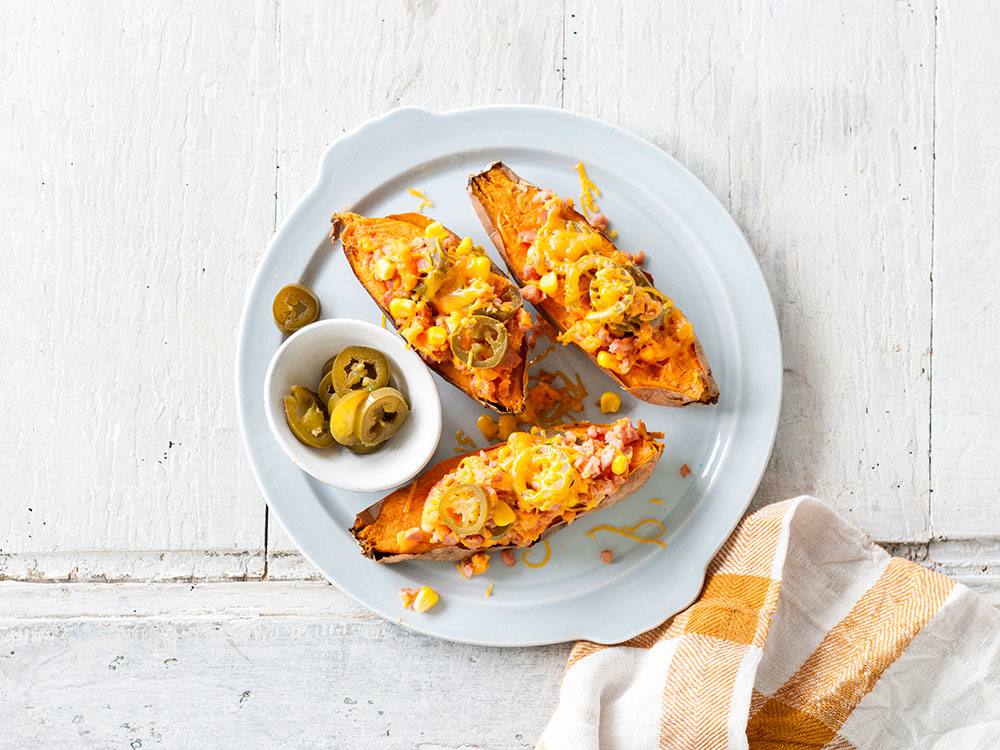 Tortillas
You don't need a skillet to make savory quesadillas, sweet crepes, or other warm snacks and treats. Just spread your fillings on a tortilla, top with a second tortilla, and microwave. Try:
● Nutella and bananas
● Refried beans and shredded Mexican blend cheese
● Jam and cream cheese
● Deli ham and shredded Swiss cheese
Microwave Bean and Cheese Burritos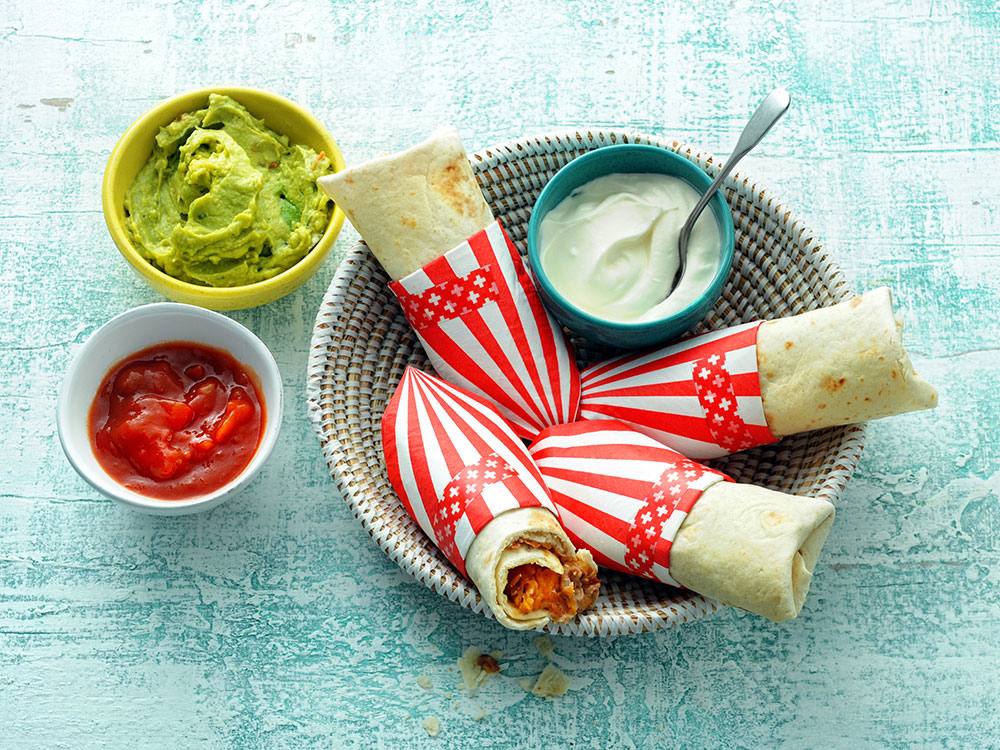 Corn Tortilla Dogs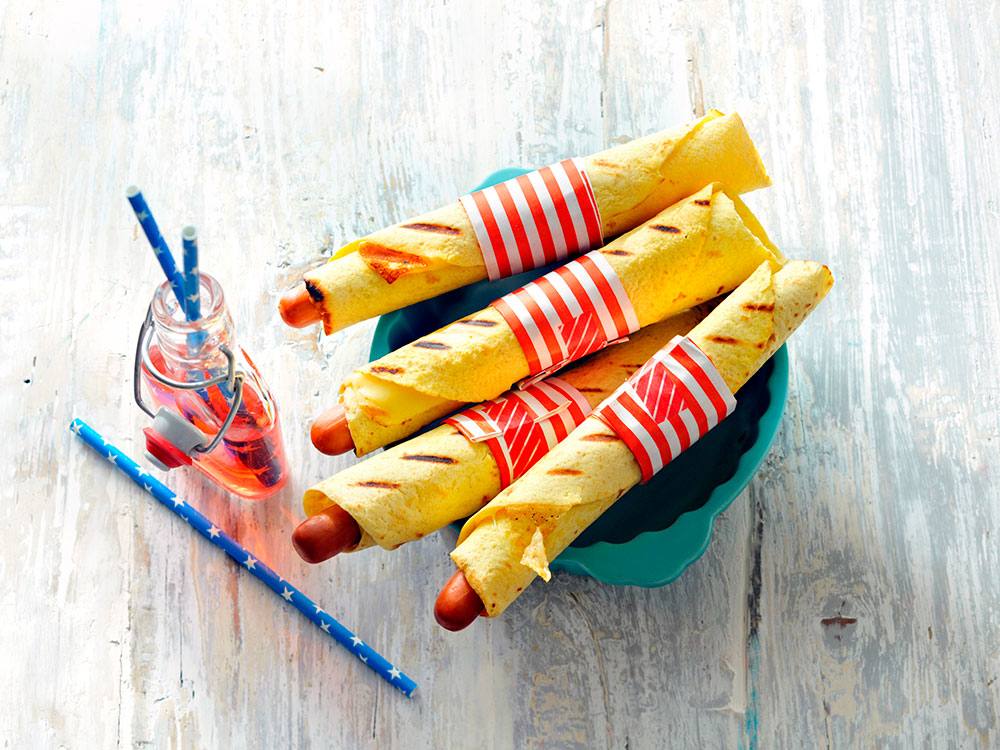 The best part about these dorm room cooking hacks is that even after graduation, you can still use them! What are some of your favorite dorm room recipes?