Summer Veggie Pasta Salad
Full of fresh vegetables like green beans, tomatoes, bell pepper, onion, and corn, this colorful salad is the perfect easy side for a summer barbecue.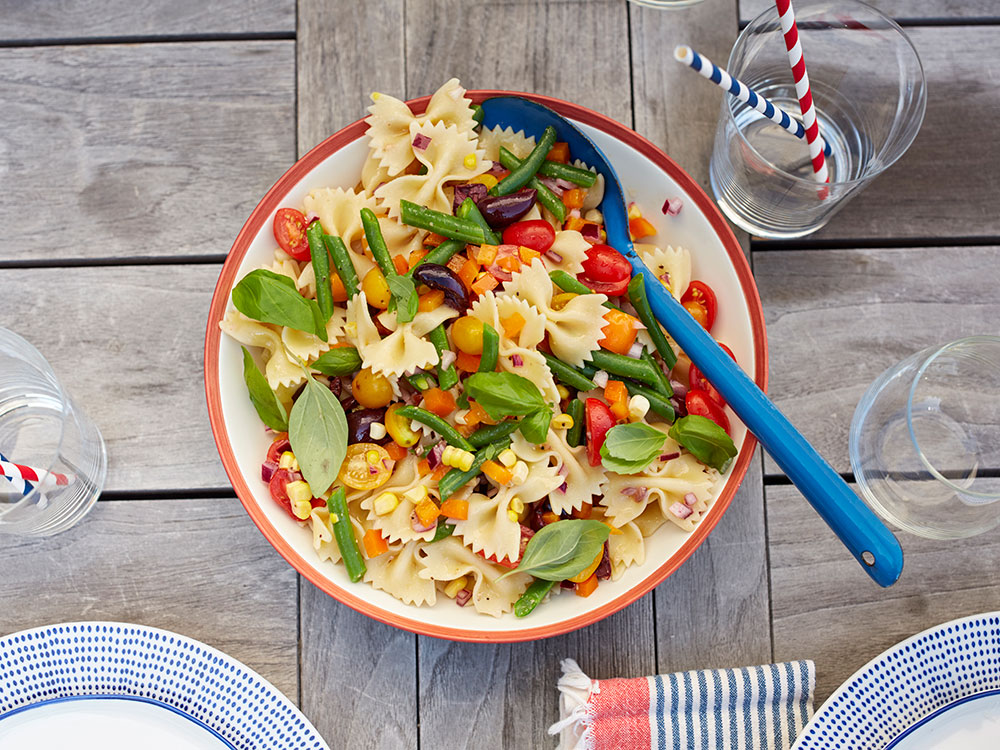 Watermelon-Feta Salad
Fresh watermelon and salty feta team up to make the perfect sweet and savory combination in this refreshing summer salad.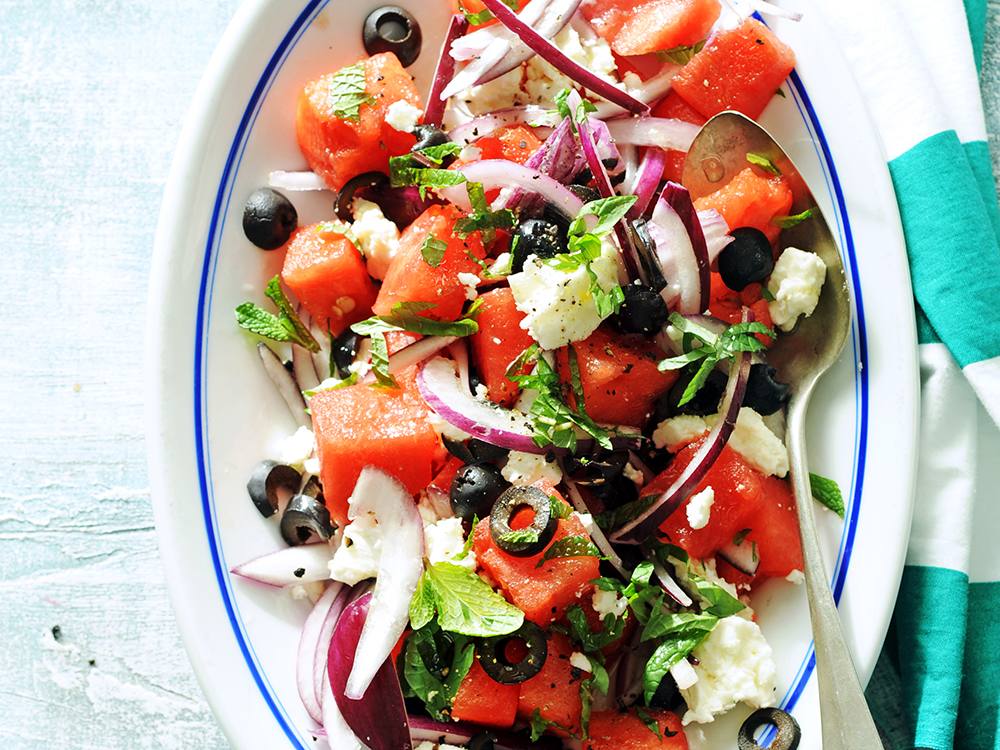 Barley Blueberry Salad
Who knew this nutritious combination could go gourmet? The texture of barley and juicy sweet berries mingle with parsley, mint and tomatoes to bring out the salad lover in everyone.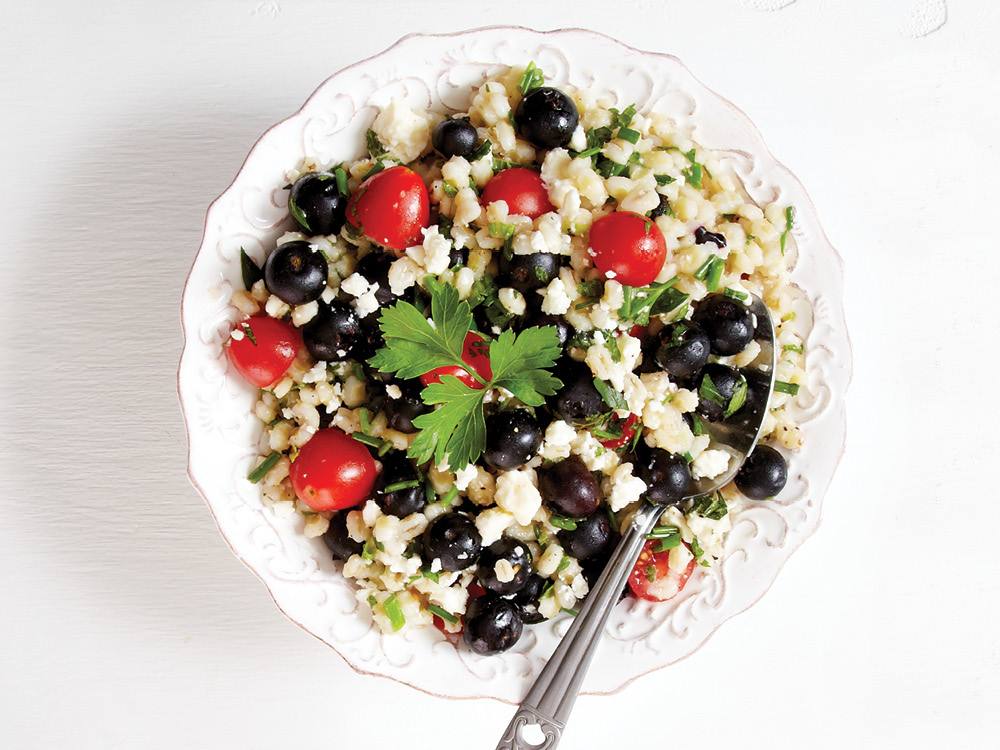 Ultimate Grilled Corn Salad
Reminiscent of the classic seven-layer dip, this layered salad has a Tex Mex flair . Sweet and smoky grilled corn is layered with beans, diced tomatoes and onion slices, before being topped with crispy bacon and shredded cheese.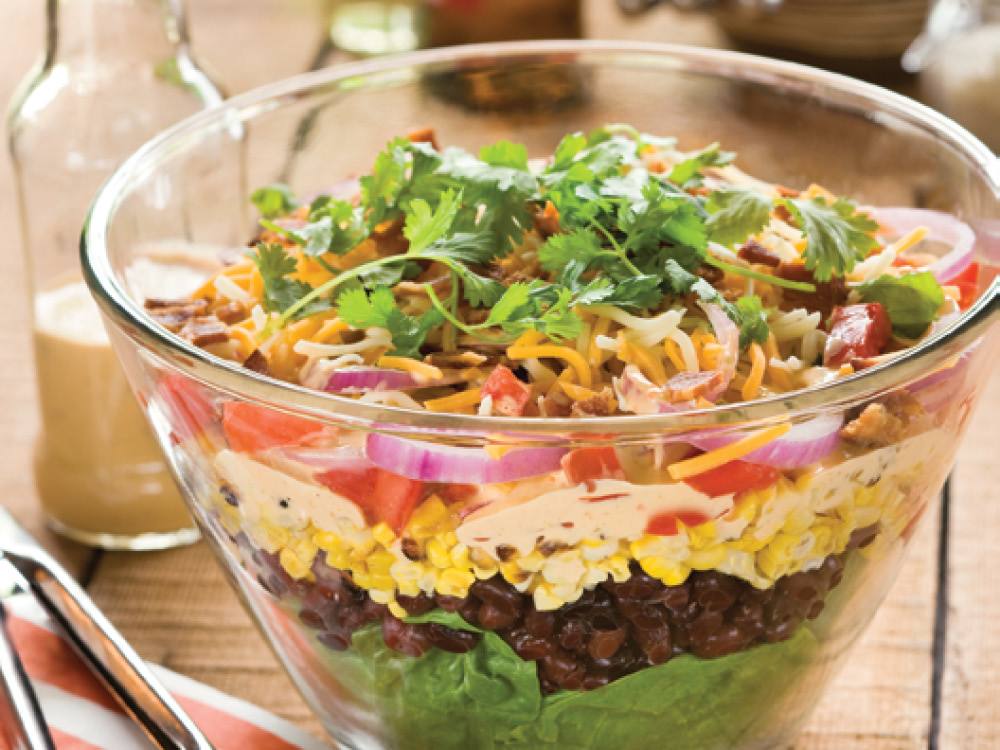 Grilled Chicken Caesar Salad
Here's a summertime twist on a classic. When the temperature outside starts rising, keep the heat out of the kitchen with this simple recipe for a main dish salad.