Individual quick freezing (IQF) ensures that freshness, along with all the nutrients, are perfectly preserved until defrosting. With a huge array of premium quality, nutrient-packed veggies and fruit, including many time-saving pre-prepped items, your grocery's frozen section offers endless mealtime possibilities.
On the fence about which to choose? Here's where to start:
1. Making a soup, stew, chili, or pizza? Frozen produce is a great option
Frozen veggies and fruit are the ideal way to streamline many cooked dishes, making them an affordable, convenient way to get a delicious meal on the table. And there's more than frozen peas, corn, and carrots. Versatile prepped veggies like chopped onions and bell pepper strips help you get a head start on dinnertime. Try them in chili, fajitas, or in this hearty pizza.
Broccoli Pizza Supreme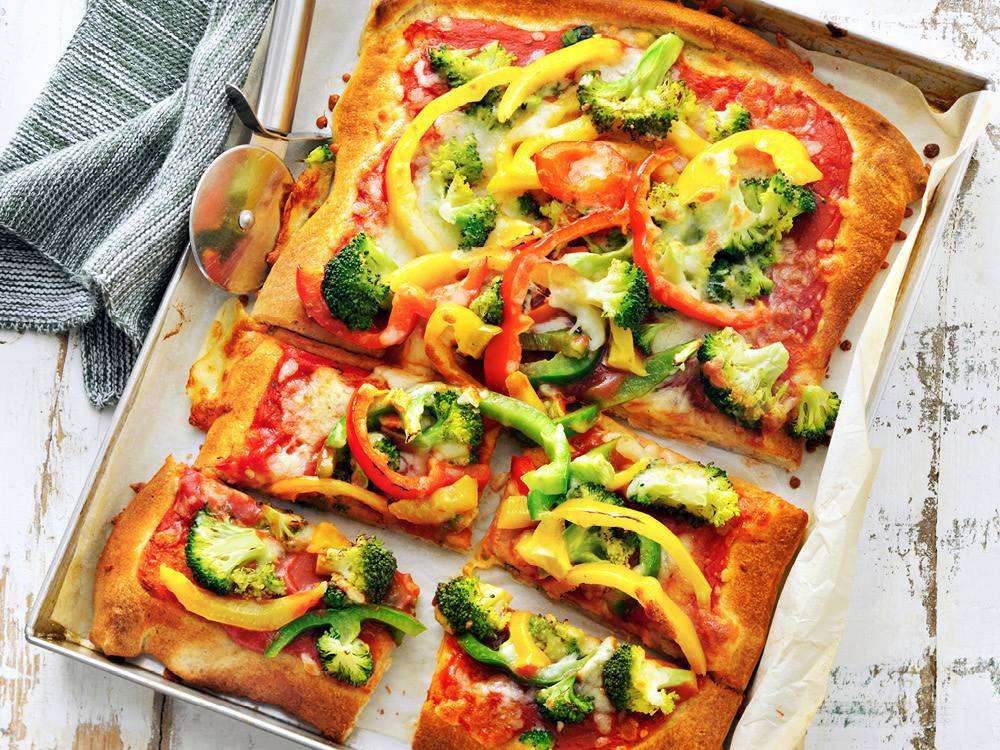 2. Making a salad, salsa, or grazing board? Fresh is the best choice
When you're serving raw veggies or fruit, there's nothing better than perfectly ripe, peak season, fresh produce. It's also the best choice if you need to cut pieces in particular shapes or sizes. This Kid's All-Day Grazing Board and Deli Snacking Board make the most of bite-sized raw fruit and veggies.
How to Build a Grazing Board
3. No time to prep? Check out frozen meatballs, grain mixes and pastas
Sometimes, you just need to get a meal on the table. Thait's when it's handy to be able to throw some frozen meatballs into spaghetti sauce or microwave a package of quinoa and veggies to serve with rotisserie chicken. There's pasta in the frozen aisle, too. We used it to make this family-friendly main-course soup.
Tortellini soup with ham and peas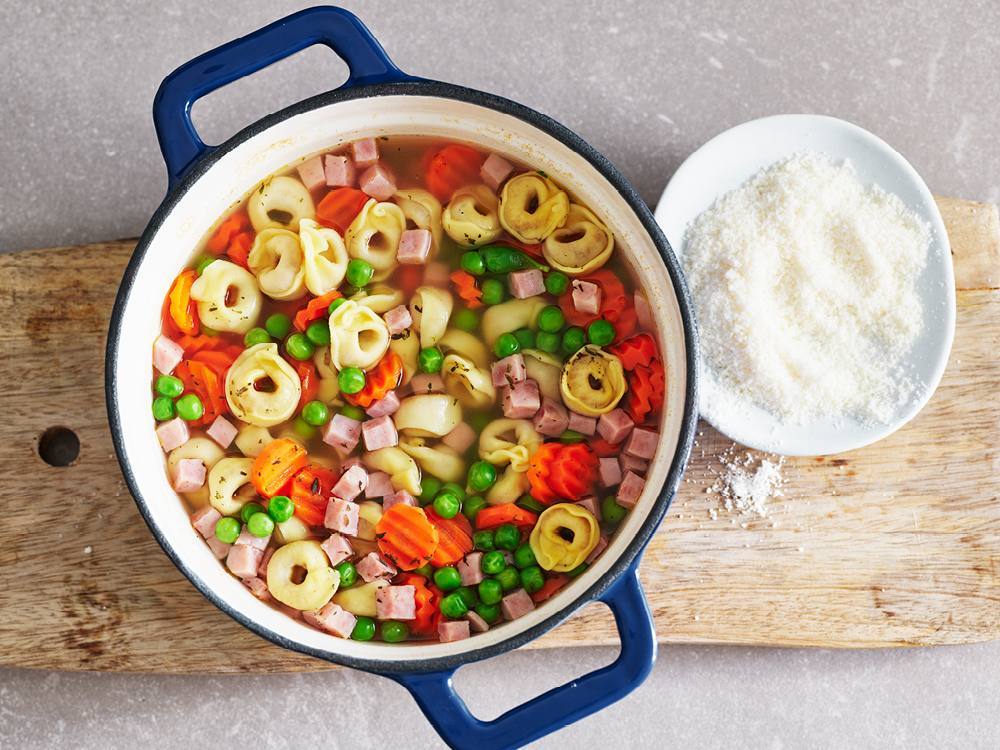 4. Roasting vegetables? Go fresh
As they roast, frozen veggies produce steam so they won't brown or get the caramelized edges that make roasted veggies so delicious. The same is true if you're frying and want to get any browning. The sheet pan meal here is the perfect opportunity to use fresh veggies to their best advantage.
Sheet Pan Chicken Thighs Over Caramelized Brussels Sprouts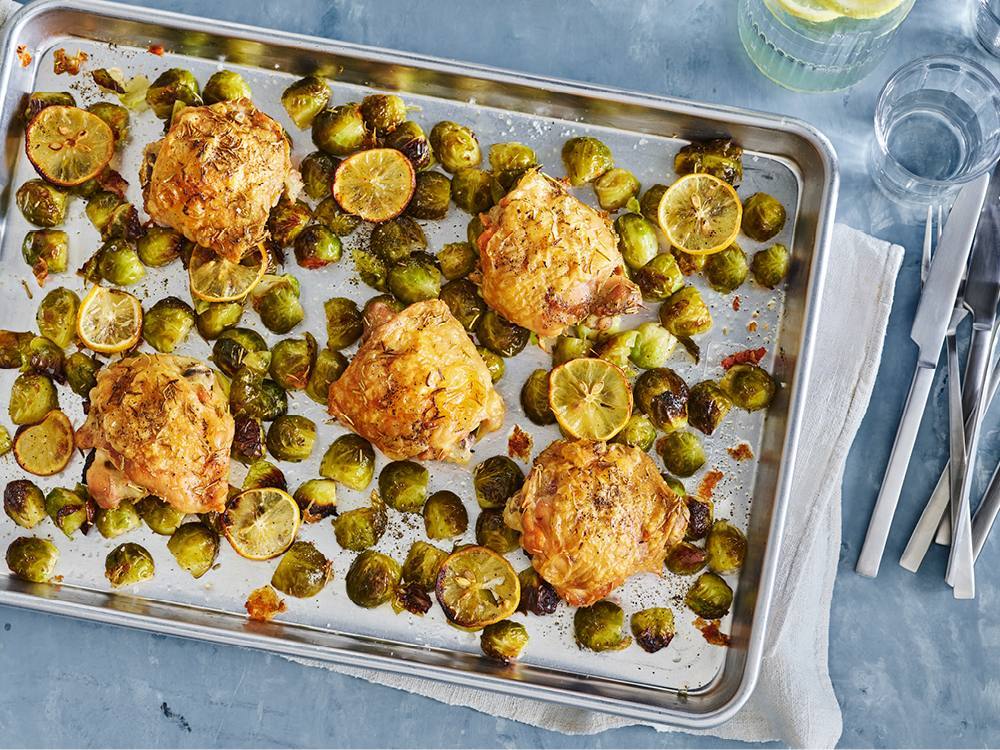 5. Need just a little of an ingredient? Frozen can help you avoid waste
With frozen produce you use only as much as you need. That means you can make recipes without having to buy more of an ingredient that you need. It also allows for perfect portion control. Using frozen exotic fruit like pineapple is an easy way to enjoy a ripe taste of the tropics anytime without having to buy and prep a whole pineapple. Try some in a stir fry or add to a smoothie like this delicious Rainforest Smoothie.
Rainforest Smoothie