Step 1: Gather a long-necked bottle with a small opening (glass bottles work best) and a sturdy drinking straw (those reusable stainless steel ones are great).
Step 2: Rinse and remove the stems from your cherries.
Step 3: Set a cherry over the opening of the bottle. Center the straw on the cherry and press down firmly to remove the pit. The pit will fall into the bottle and your cherry will stay intact on top.
Step 4: Repeat
When you're done pitting the bagful, you can eat the cherries on their own as a delicious snack (one serving includes 10% of the recommended daily dose of fiber, along with vitamin C, potassium, and even protein!). Or you can chop them up and stir them into your morning cereal or yogurt. Or add juicy sweetness and texture to tossed green salads by sprinkling on fresh cherries just before serving. For a sweet-tangy compote, sauté pitted cherries with balsamic vinegar and a pinch of sugar, and enjoy served over pancakes or ice cream.

Still can't get enough sweet cherries in your summer? Try one of these cheery cherry recipes.
Farro Salad with Cherries, Cucumber, and Mint
Savory, sweet, creamy, crunchy—this nutrient-rich grain salad has it all. Nutty farro tossed with cherries, cucumbers, tangy goat cheese, and fresh mint makes a refreshing, unexpected side perfect for picnics and cookouts.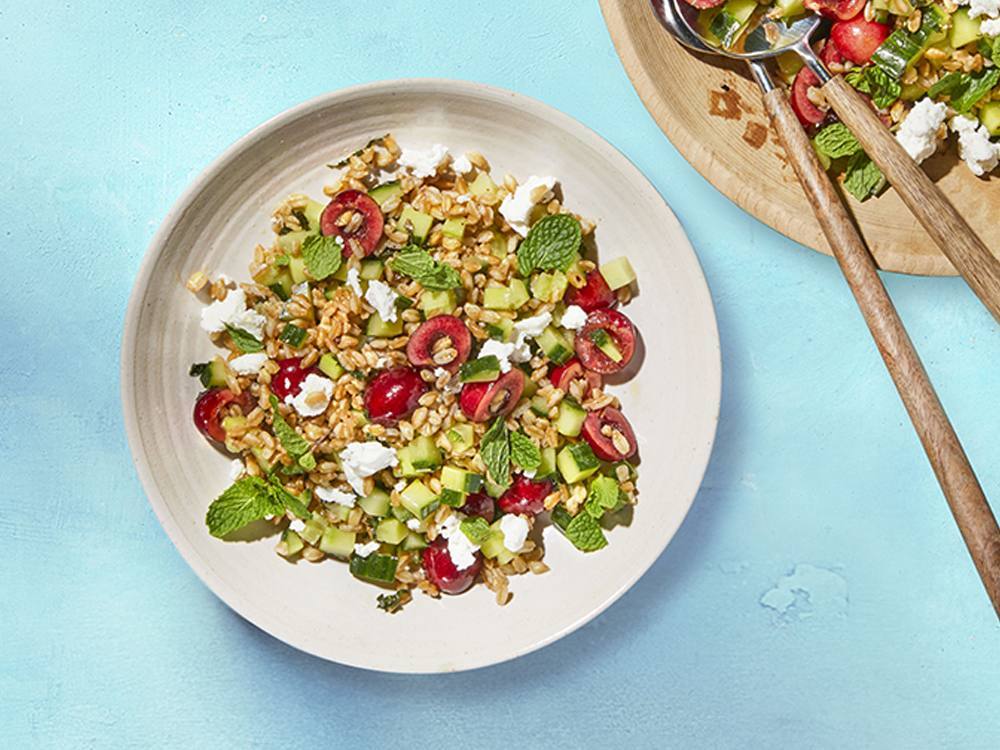 Chicken-Cherry Salad Sandwiches
Crank up the flavor on a classic by adding fresh cherries to your chicken salad. Shredded rotisserie chicken fast-tracks the prep and Greek yogurt (instead of mayo) makes this recipe a better-for-you option. Plus, the sweet cherries and crunch red apple take the whole thing over the top.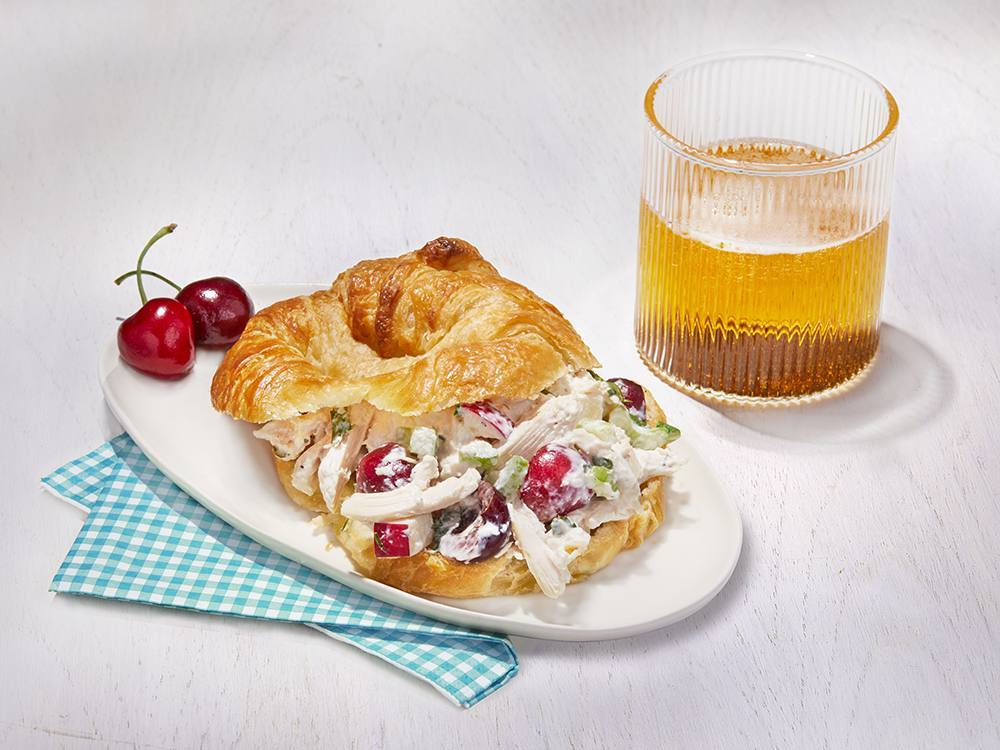 Dump Cherry Cobbler
Homemade desserts don't get easier than this! It's a dump-style baked cobbler with fresh cherries. It preps in just 10 minutes and you don't even have to mix it!