It's National Soup Month! Homemade soup doesn't have to take all day. These quick and easy recipes are all ready in under an hour! Try making a batch over the weekend; the leftovers are great for lunches with a warm, crusty roll!
Winter Minestrone
Brimming with vegetables and fiber, this hearty soup (scroll down for recipe!) will keep you going on the coldest days.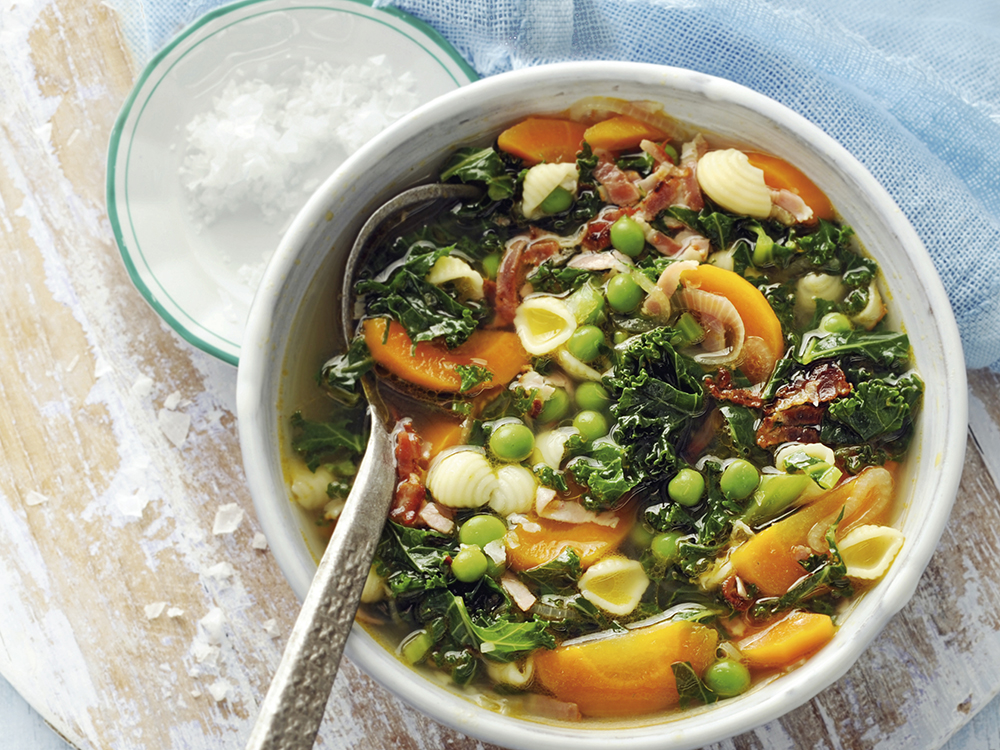 Tomato Soup with Mini Meatballs
Take a family favorite to the next level with this Tomato Soup with Mini Meatballs. With just 5 ingredients, this soup makes a quick and easy meal.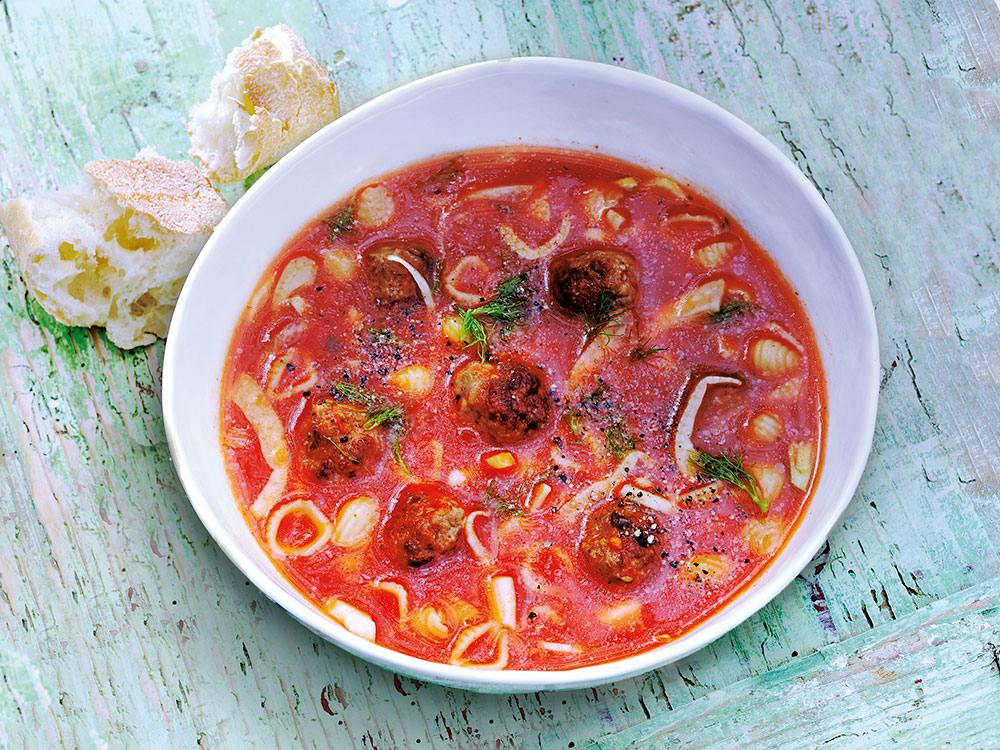 Lentil Soup with Butternut Squash
This thick-and-hearty soup feeds a crowd without breaking the bank. Swap in vegetable soup for the beef-and-vegetable soup for a vegetarian option.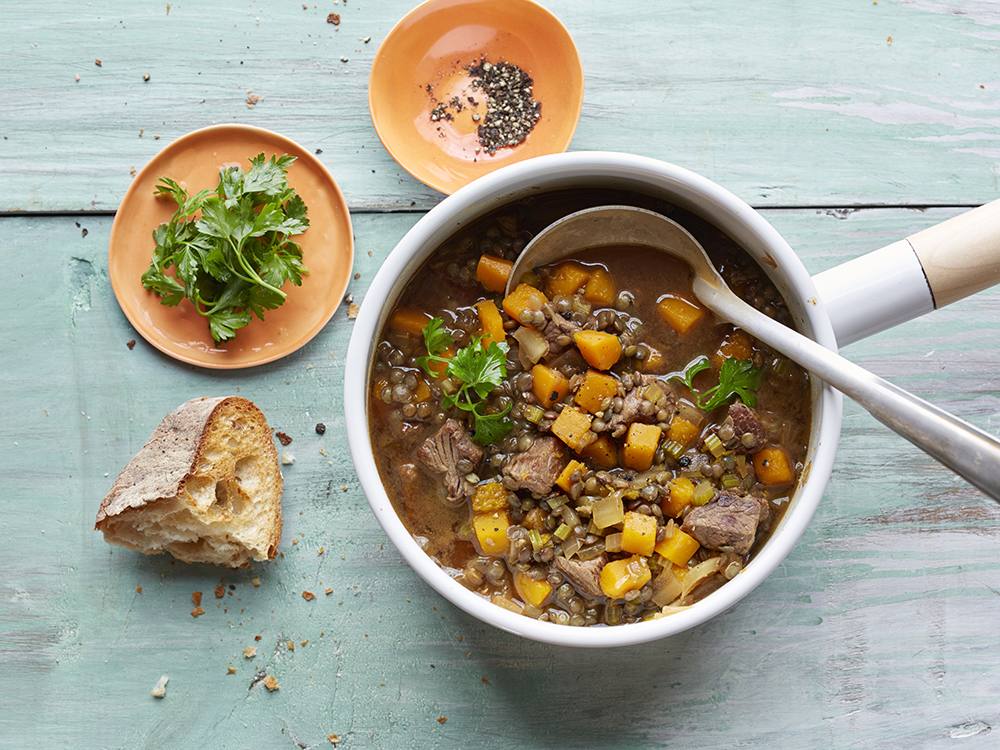 Boston Potato Soup
Loaded with bacon and cheddar cheese, this rich, satisfying soup hits the spot on a rainy day.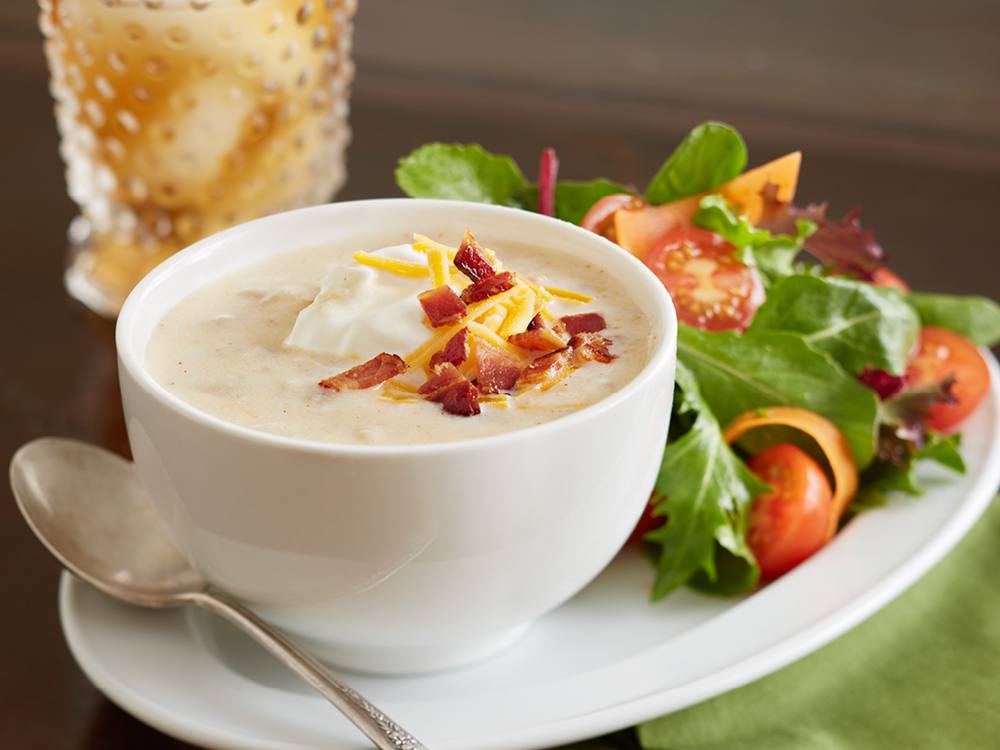 Simple Tortilla Soup
Spice up your weeknight meal with this easy, vegetarian-friendly soup that comes together in just 25 minutes! Want to turn up the heat? Add a little cayenne pepper to taste.