When we hear Brussels sprouts, many of us are transported back to childhood holiday dinners where we tried to ignore these small, cabbage-like vegetables staring at us from our otherwise delicious plates. Well, this often-maligned veggie is making a comeback and it deserves a second (and third) look because they're, surprisingly, packed with vital nutrition and genuinely yummy when prepared well.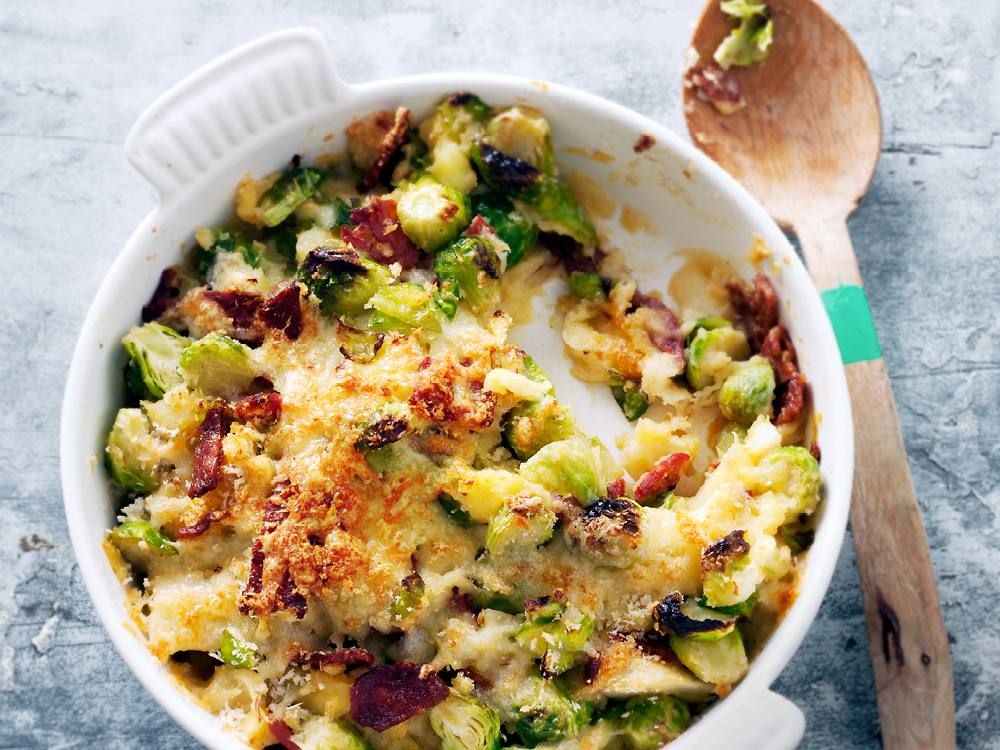 Brussels Sprout Gratin with Bacon
Let's start at the beginning. Brussels sprouts first appeared in northern Europe during the fifth century, later being cultivated in the 13th century near Brussels, Belgium. The US got in the Brussels sprouts game in the 18th century when French settlers brought them to Louisiana. Today, most of the Brussels sprouts production takes place in coastal California since it has the ideal climate with cool springs, mild winters, and rich soil. How could it not be the ideal climate?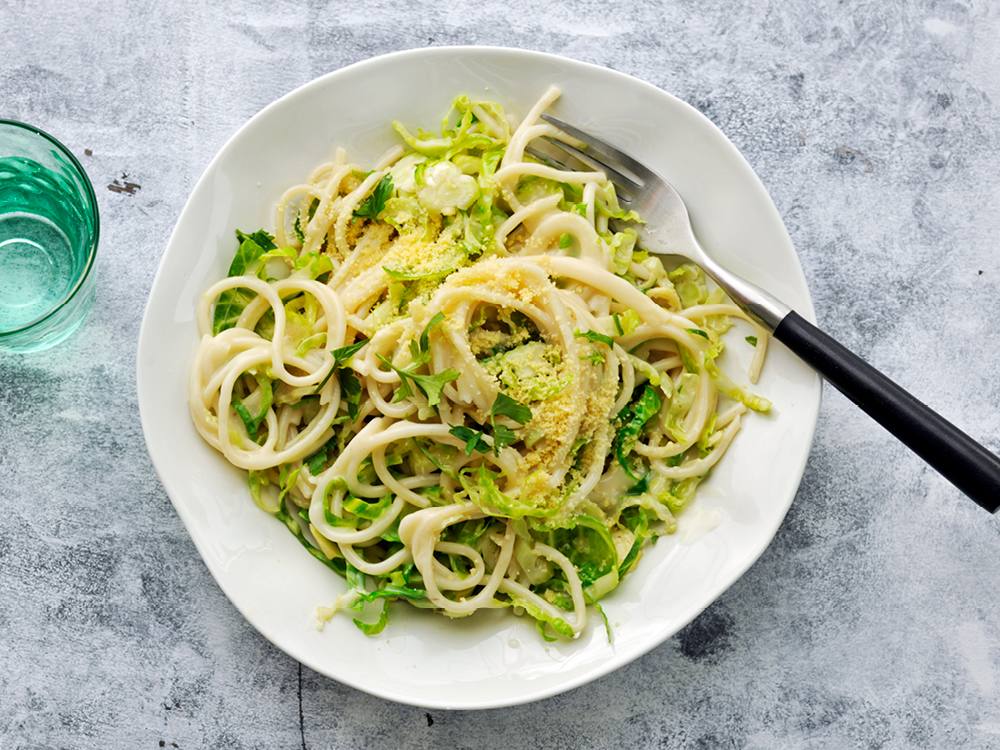 Spaghetti Alfredo with Shaved Brussels Sprouts
Brussels sprouts' nutritional and health benefits are real since it supplies plenty of antioxidants, helps to fight cancer and heart disease, restores healthy digestion, alkalizes the body and much more. Brussels sprouts, also, have a surprisingly high amount of protein for a vegetable much like their other cruciferous vegetable family members such as broccoli, cauliflower, cabbage and collard greens.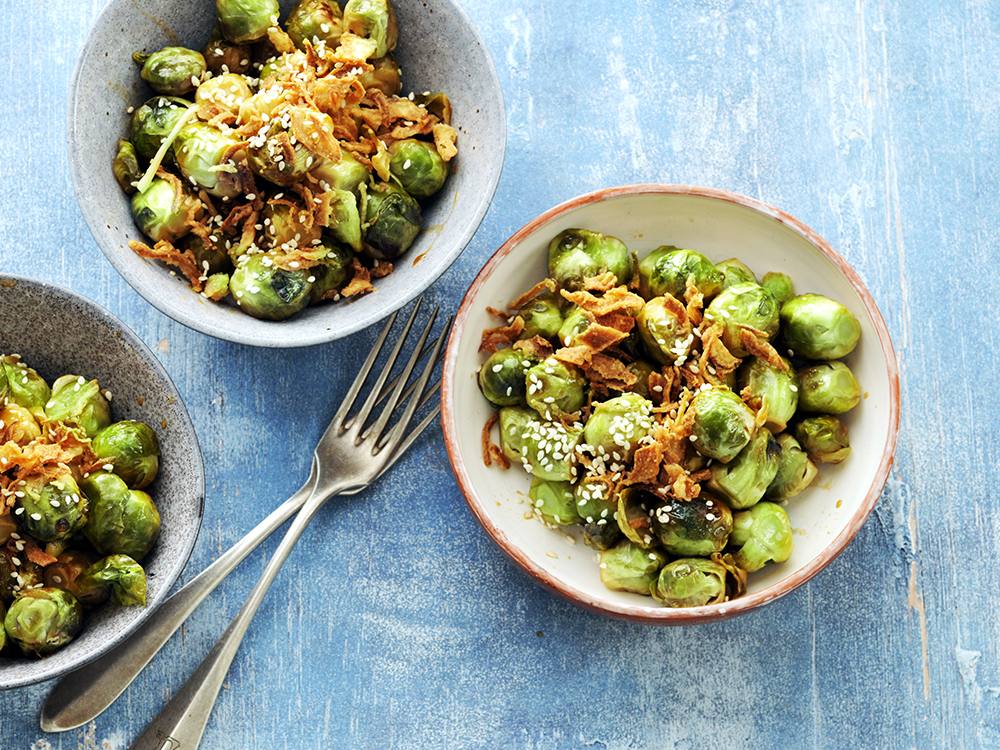 Glazed Brussels Sprouts with Crispy Onions
Preparation is key when using Brussels sprouts. Those stinky, strong tasting buds you remember from your youth were, probably, a result of overcooking. A great way to bring out the earthy and sweet qualities of Brussels sprouts is to roast them. Another way to enhance their flavor is to pair them with ingredients which complement them like bacon (everything's better with bacon), Parmesan cheese, brown sugar, or balsamic vinegar.
So, you have no excuses to be afraid of Brussels sprouts. It's time to dig in to this nutritious, yummy veggie.
Try one of these delicious recipes and you may find they become one of your new favs. Looking for more Brussels sprout recipes? Check out the Produce Spotlight – Brussels Sprout collection on our recipe center!