Mason jar peaches and cream trifle
Oh, the beloved mason jar. Is there anything it can't do? These little trifles turn leftover cake and simple peaches into a rustic dessert worthy of any dessert menu. And they're fast, too.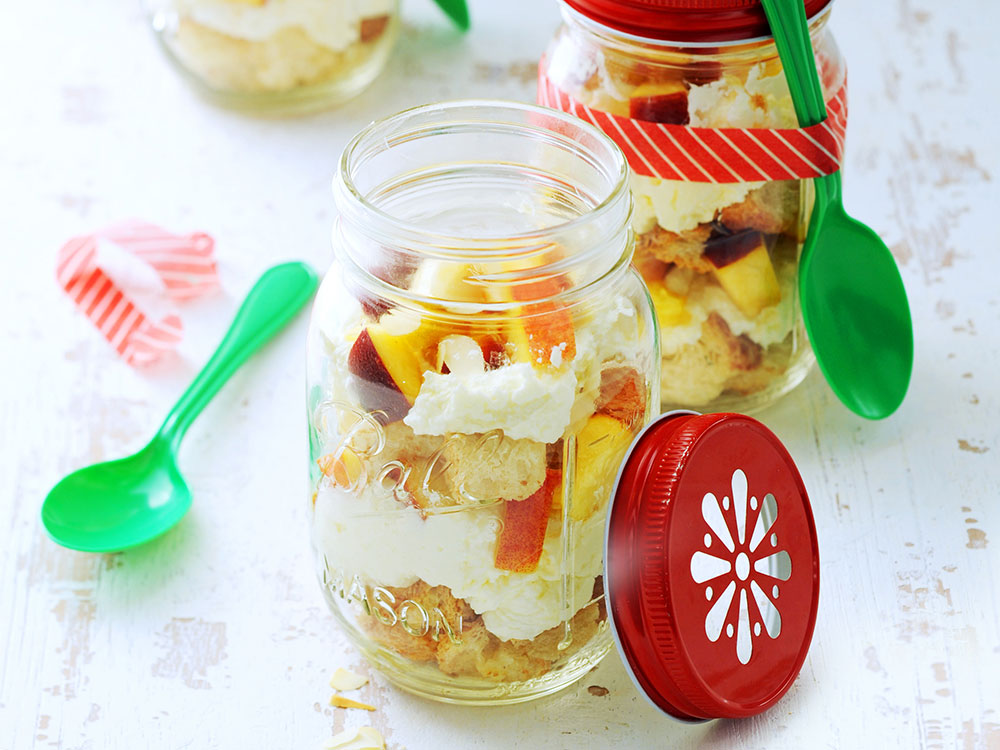 Plum and blackberry crumble foil packet
The foil packet keeps mess to a minimum, while fresh, peak-season plums and blackberries maximize the flavor without a lot of added sugar. Make it extra special with a scoop of vanilla ice cream. Try to enjoy while still warm!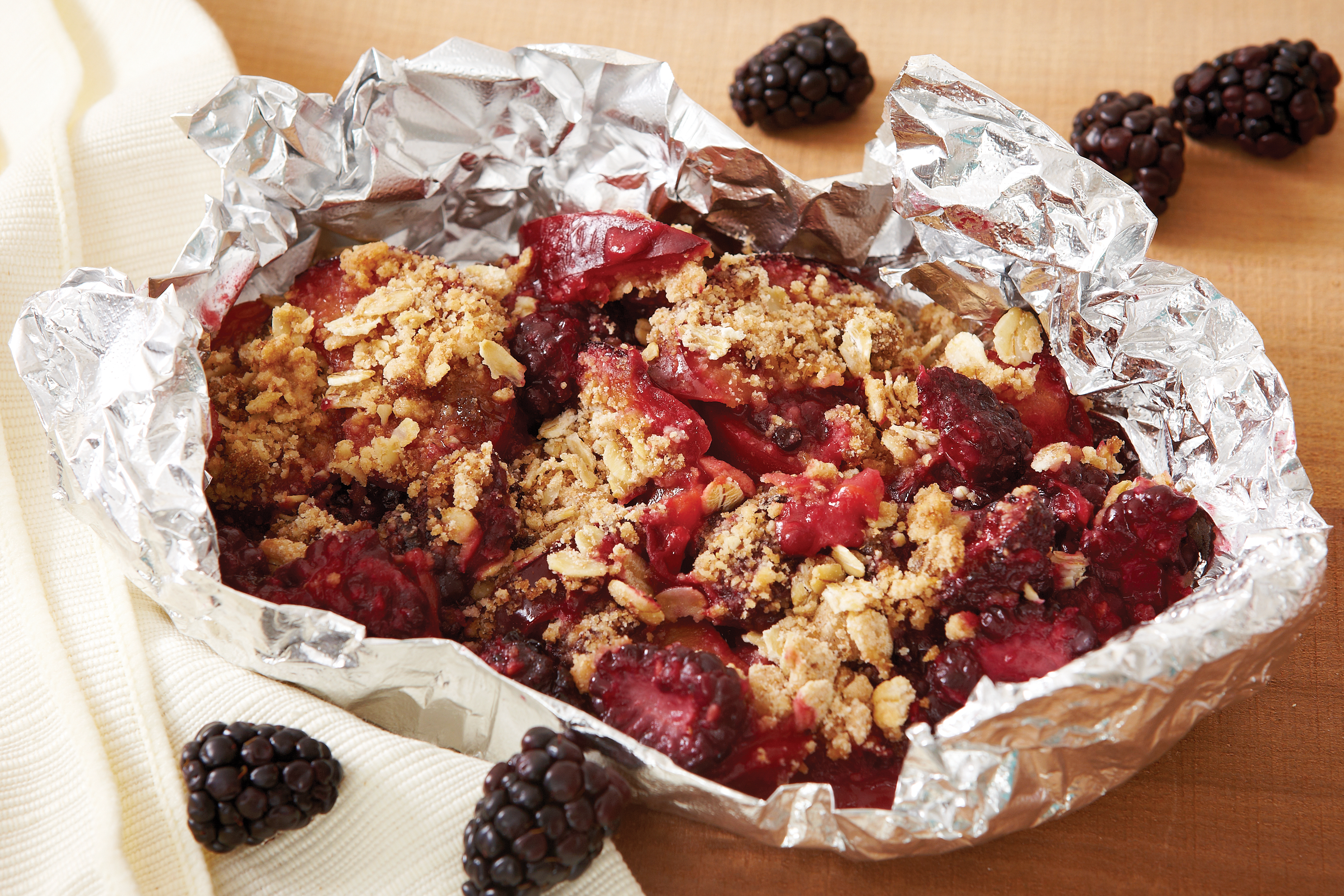 Grilled pork tenderloin with arugula salad and plums
Fresh plums are anything but simple after you sear them on the grill. The heat will caramelize their edges, leaving them temptingly sweet and perfect to pair with grilled pork and mustardy arugula. Even the charred onions in this recipe are made on the grill, keeping prep and clean-up quick and easy.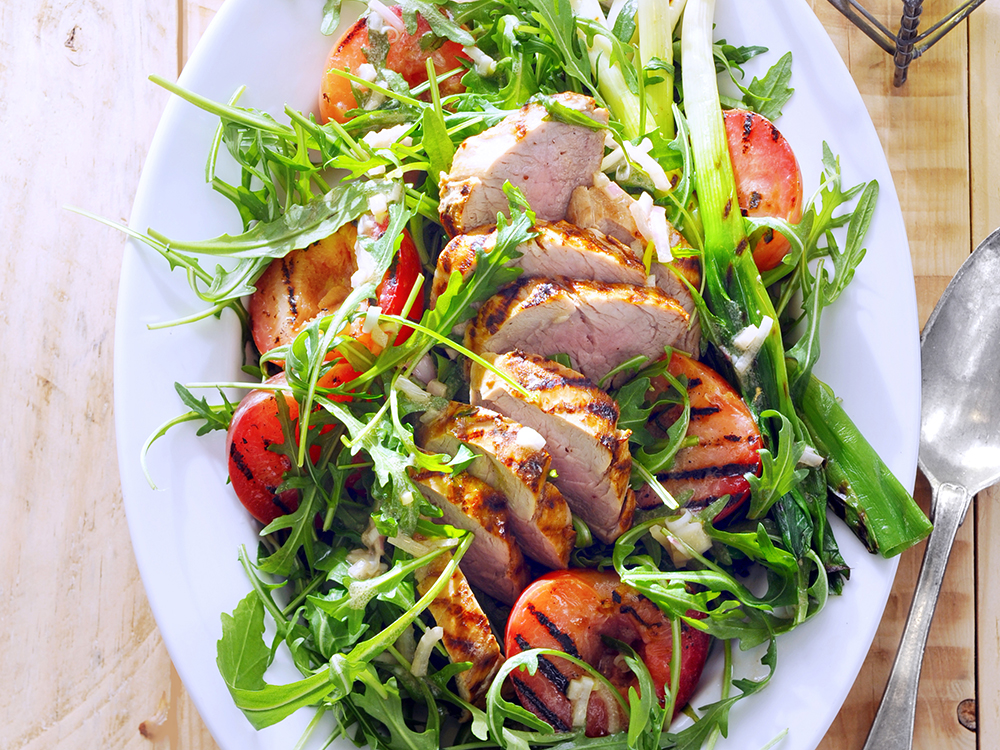 Peaches and Melon with Prosciutto and Balsamic Glaze
Salty, ribbon-thin prosciutto is never better than when it's wrapped around juicy, sweet cantaloupe. Balsamic glaze ups the fancy factor on this dish so it feels right at home at just about any occasion. Since the ingredients do all the work, this is a great side dish to keep in your busy-day bag of tricks.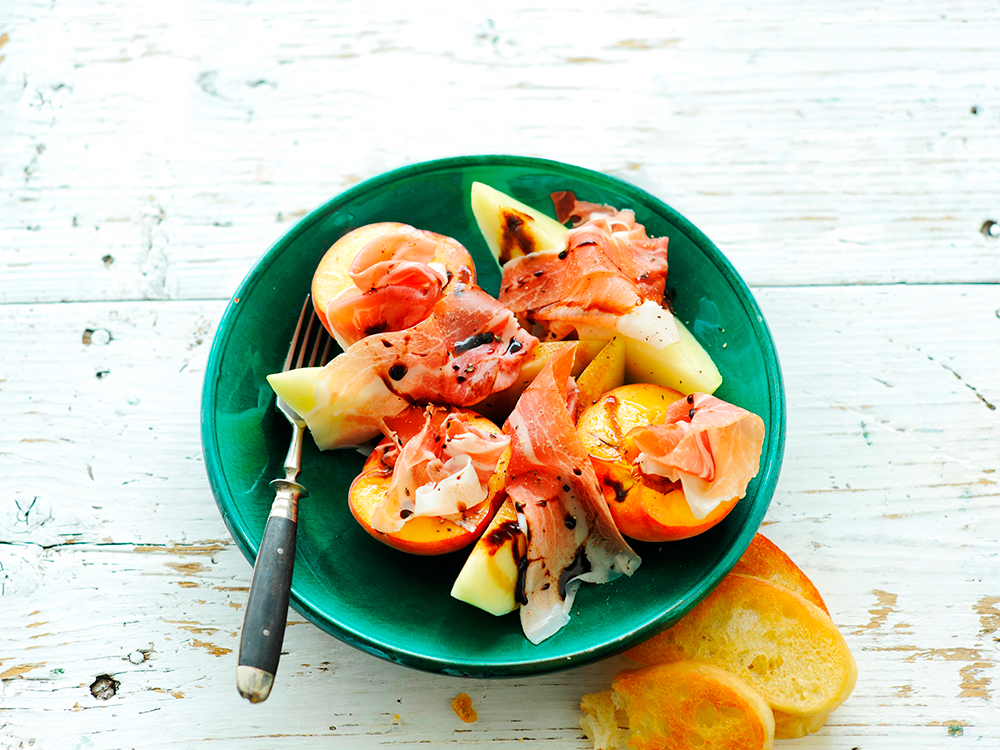 Arugula salad with grilled nectarines
Whether it's a potluck gathering or just a weeknight meal, a salad featuring sticky-sweet grilled nectarines will have everyone asking, "How did you think of that?" Arugula provides a welcome peppery bite against mild mozzarella and pine nuts – but if that's not your thing, it works just as well with sweet baby greens.