It happens, you're tired and you don't want to cook dinner. As tempting as ordering a pizza sounds, you might not realize, or you might be surprised to find you already have some of these ingredients at home! It's time to think outside of the box.
Take 5 recipes are all about putting delicious meals on the table in no time with just five ingredients. March is National Frozen Food Month. Here are recipe ideas based on foods that you probably have in your freezer.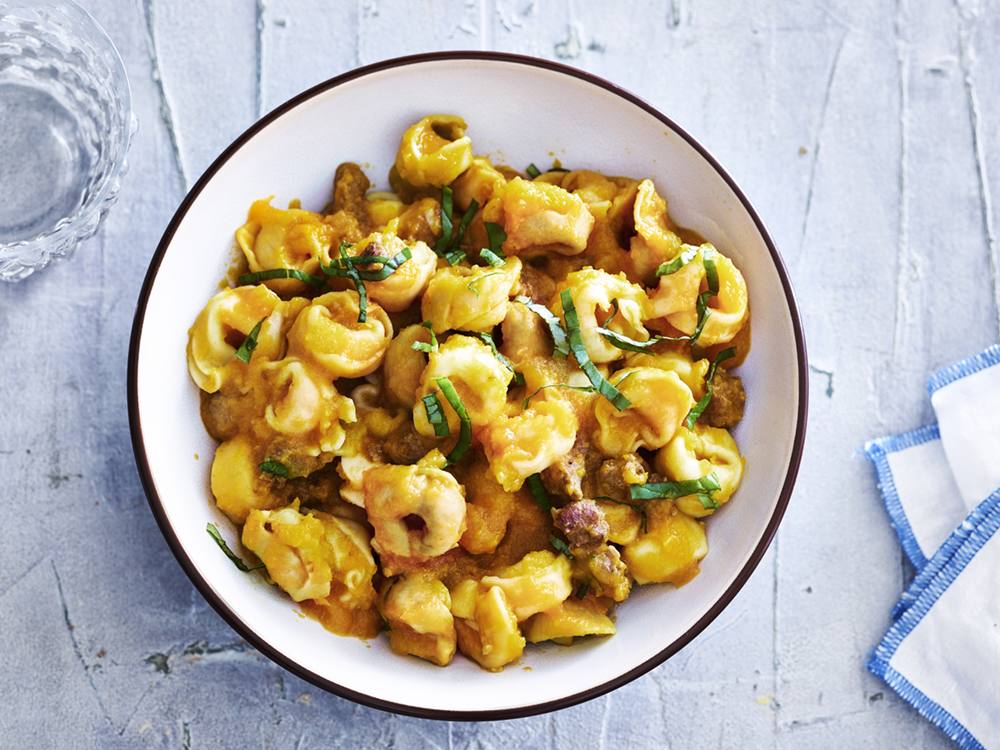 Tortellini with Sausage and Squash
This easy recipe uses two freezer stars – cheese tortellini and nutrient-packed squash purée. You just need to add spicy sausage, garlic, and basil!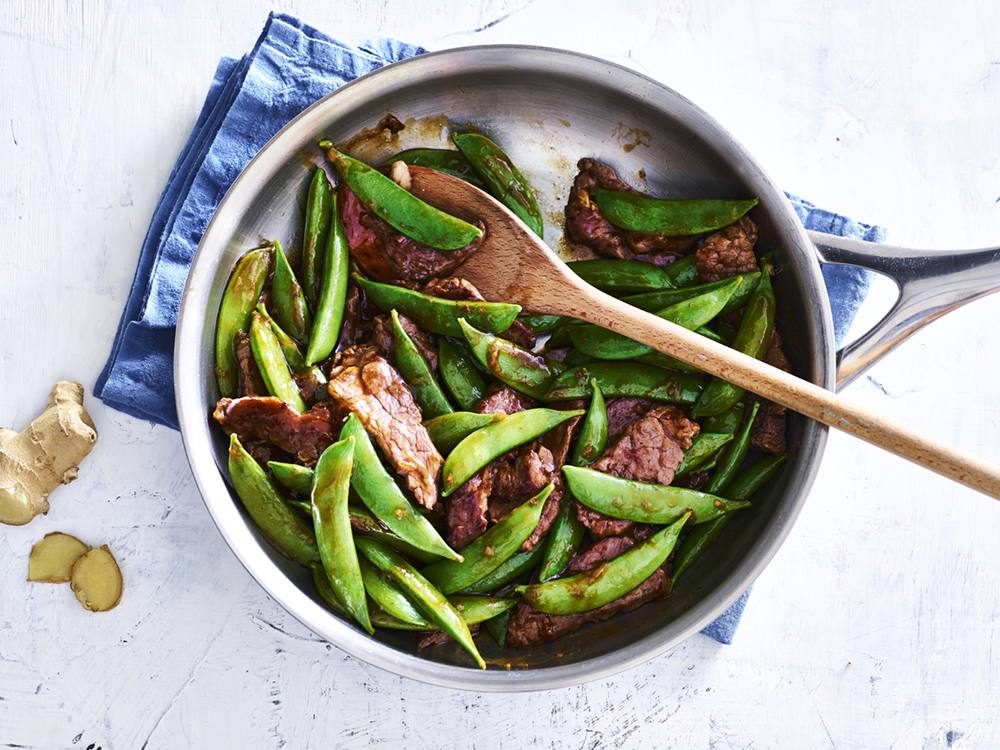 Beef and Sugar Snap Pea Stir-Fry
Frozen sugar snap peas plus lean, quick-cooking sirloin equals a speedy supper solution. Just add ginger, vegetable oil, and stir-fry sauce to complete the dish.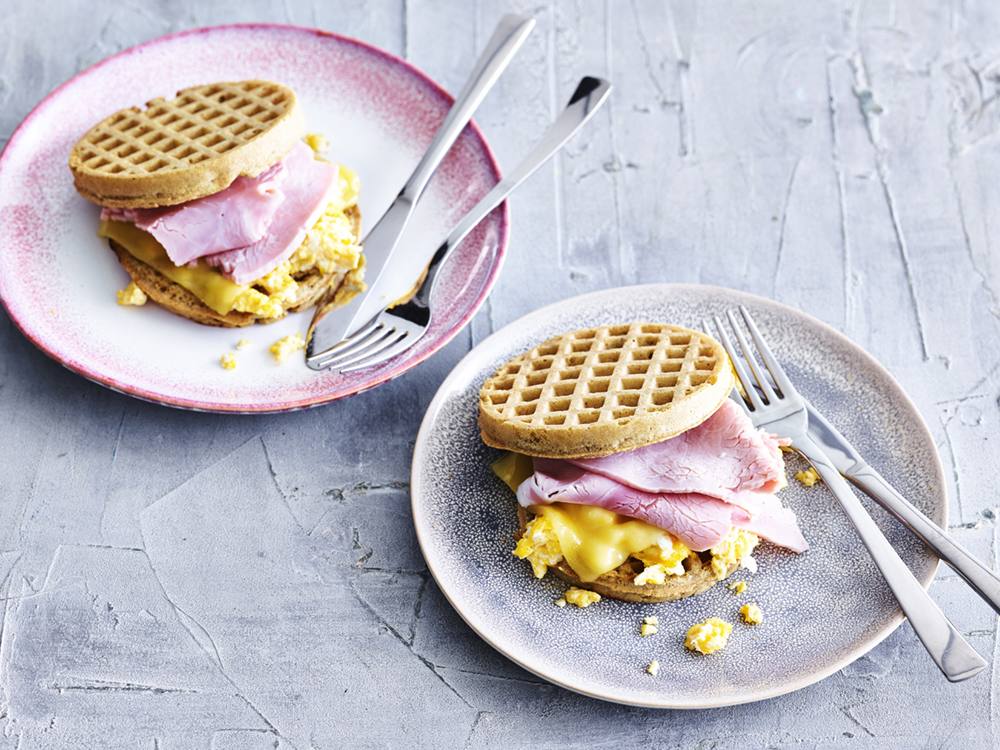 Waffle Breakfast Sandwich
Who said breakfast can't be for dinner? These quick sandwiches are easy to make and use those frozen waffles you have! Butter, eggs, cheese, and ham pull it all together!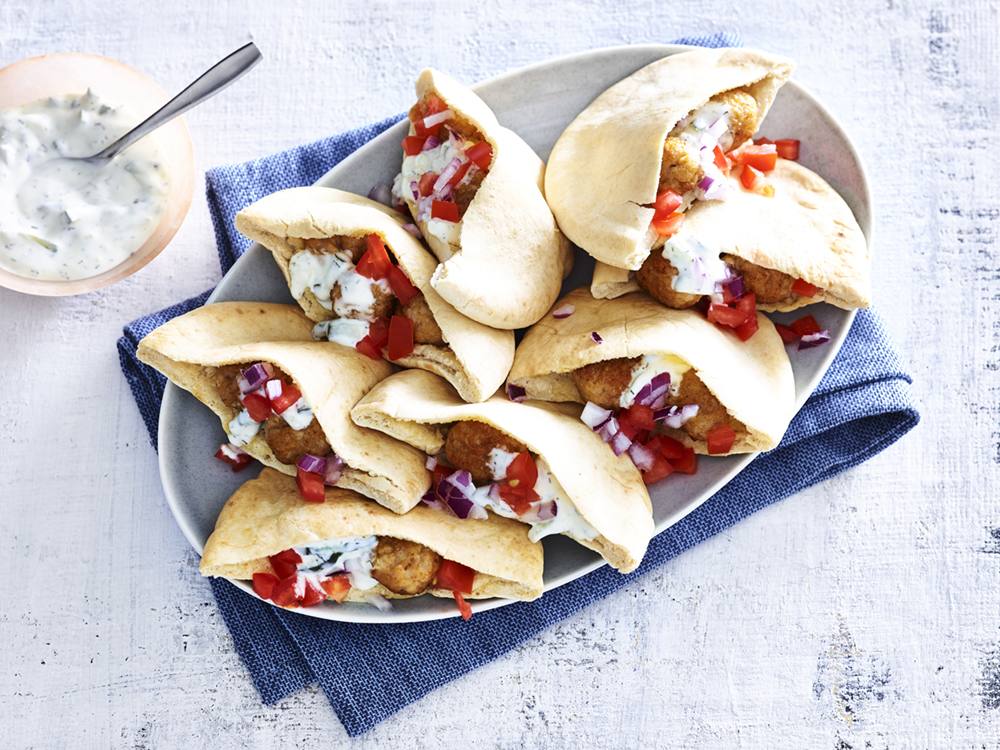 Chicken Meatball Pitas
Red onions, tomatoes, and tzatziki add bright, fresh flavor to frozen meatballs. Make a couple extra for lunch the next day!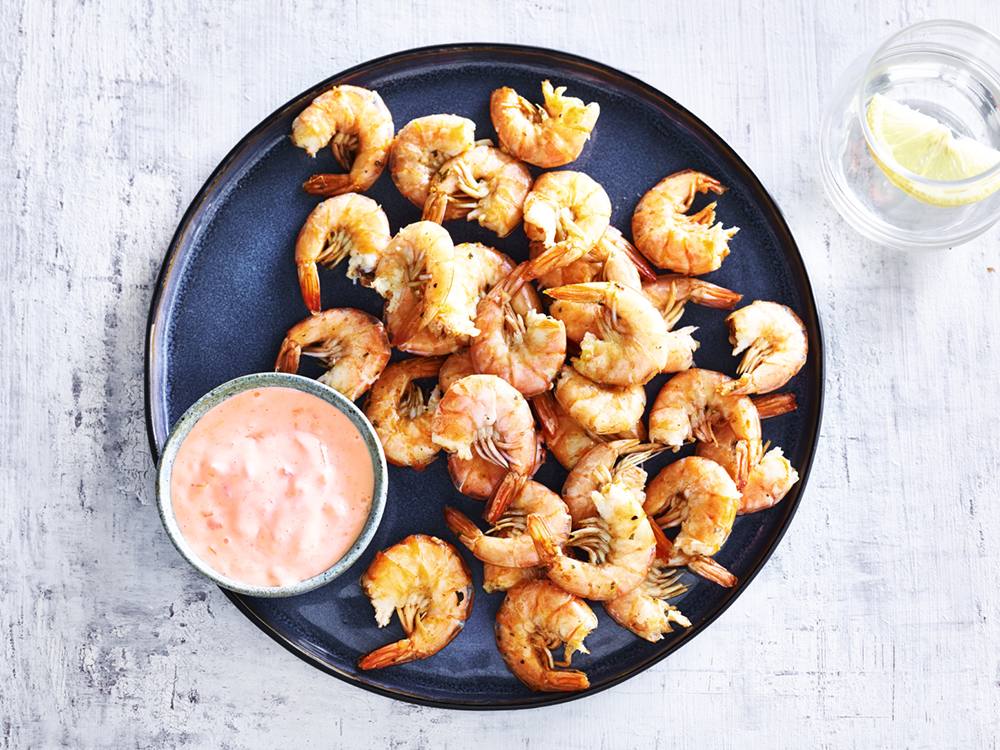 Peel-and-Eat Cajun Shrimp
Frozen shrimp thaw in just 5 minutes for a fun-to-eat weeknight supper or snack! You'll need cajun seasoning, shrimp, mayonnaise, sweet relish, and hot sauce. YUM!
All it takes is 5 ingredients to pull dinner together. Want to learn more about what to stock your freezer with? Check out our 7 Freezer Essentials article.