White Chocolate Pretzel Hearts
Little bites, BIG flavor. Sweet and salty make the perfect couple in this mini white chocolate and pretzel delight.
Whole Grain Cereal S'mores Treats
Ok, here's our kinda, sorta, better-for-you nod to the health conscious chocolate lovers out there. Add a little whole grain goodness and the guilt goes away on this special day.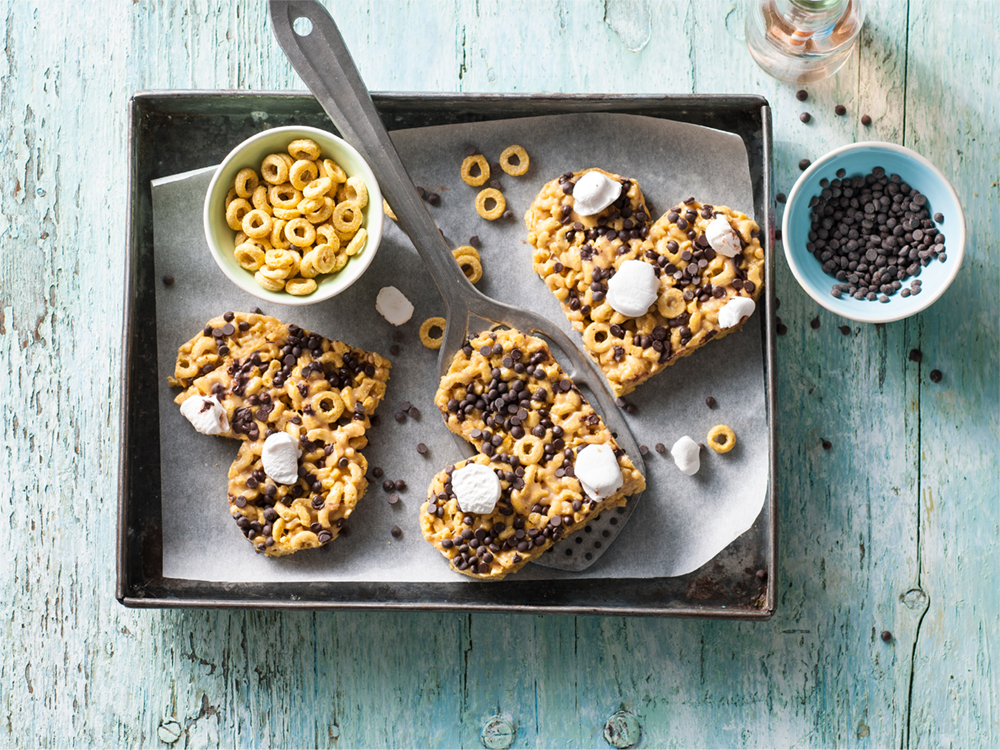 Flourless Chocolate Cupcakes with Chocolate Ganache Frosting
Who needs the flour when you have the chocolate? Double the chocolate will make you swoon after one bite of these dainty cupcakes.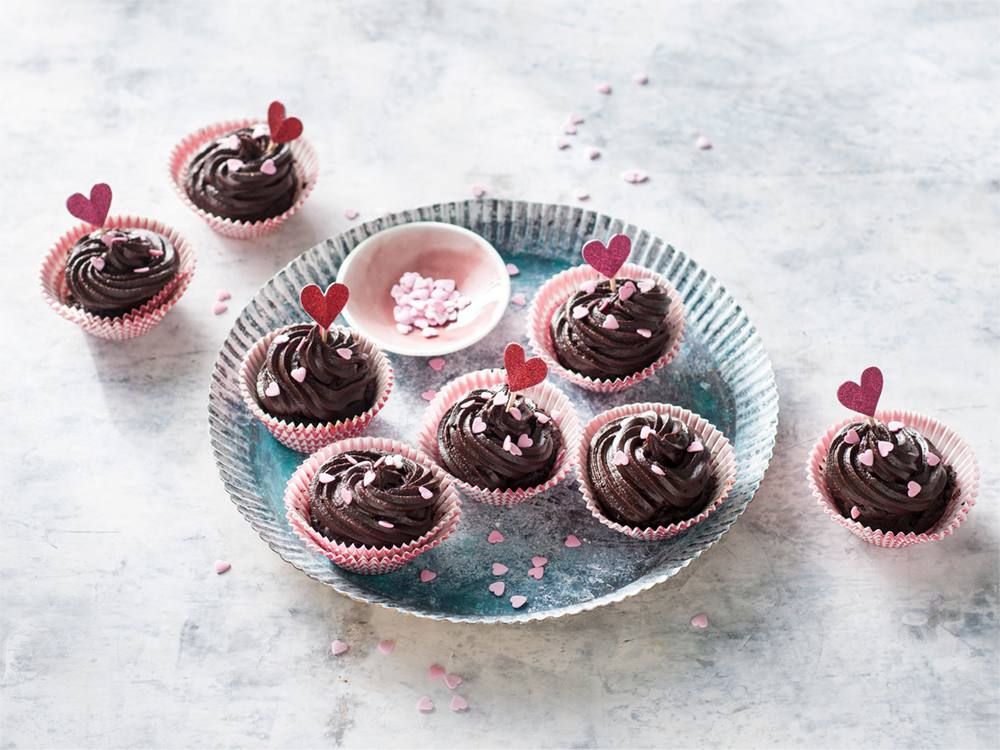 Chewy Chocolate-Coconut Cookies
Chocolate meets coconut and it's love at first bite. These moist, chocolatey cookies will melt in your mouth and melt your Valentine's heart.