Plant-based foods
Roasted Chickpea Tacos with Spicy Avocado and Cucumber Salsas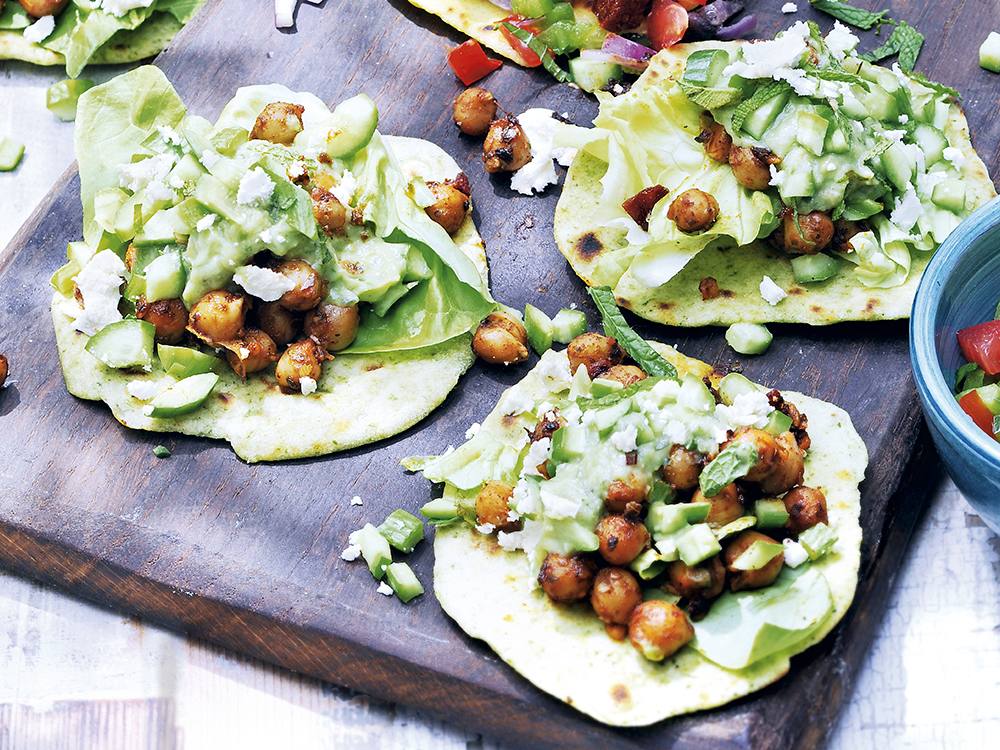 Even though there is a whole jalapeño divided between the two salsas, these tacos are just pleasantly spicy. However, if you'll be serving them to kids, you may want to skip the jalapeño altogether.
Healthy baking swaps
Gluten-Free Pistachio Cranberry Breakfast Cookies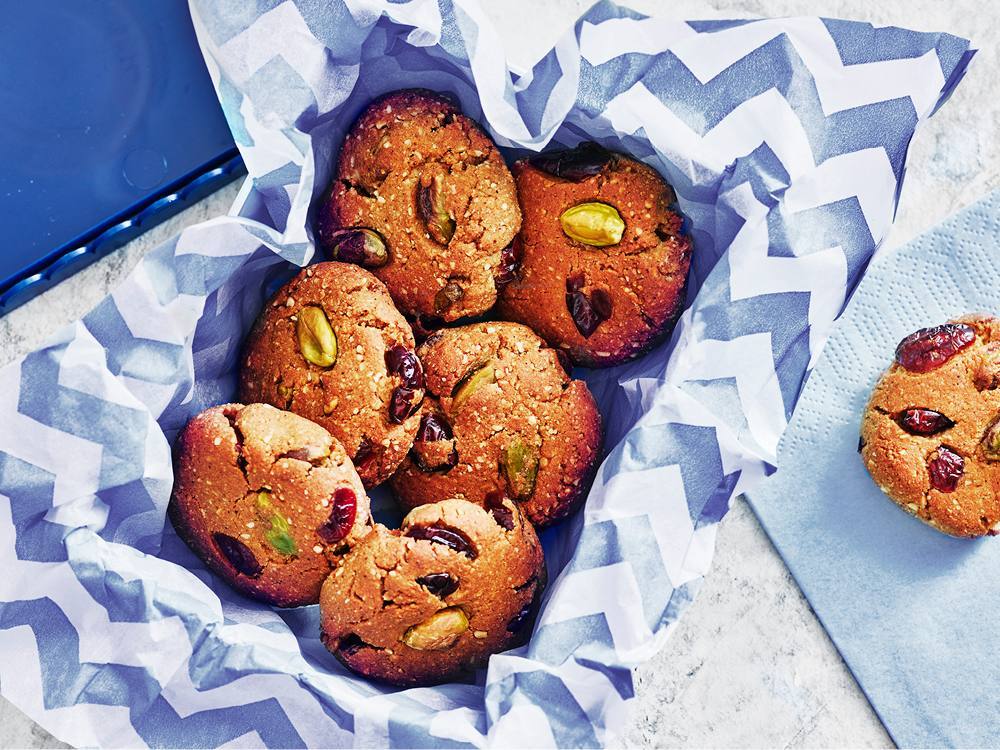 Packed with protein, these gluten-free cookies are a nutritious make-ahead breakfast for hectic mornings.
Cooking with oils
Brussels Sprouts Salad with Dried Cherries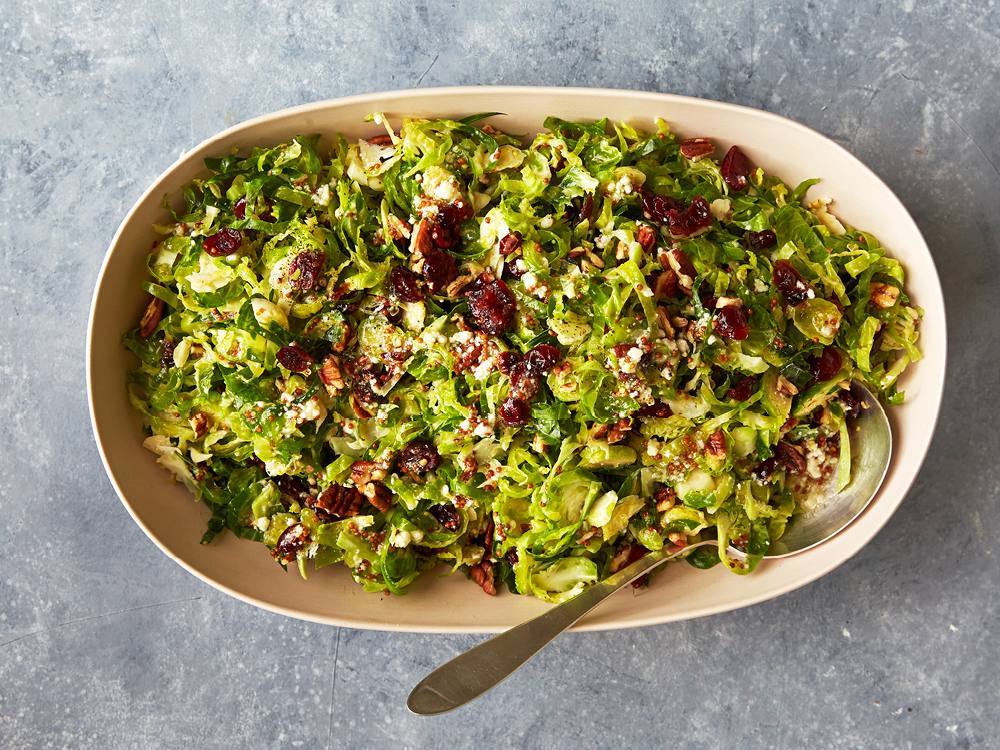 Using store-bought shredded sprouts means the hard work has already been done. A Dijon-spiked dressing, pecans, and dried fruit turn the salad into a crowd-pleaser.
Cooking fish
Sheet Pan Mustard-Maple Salmon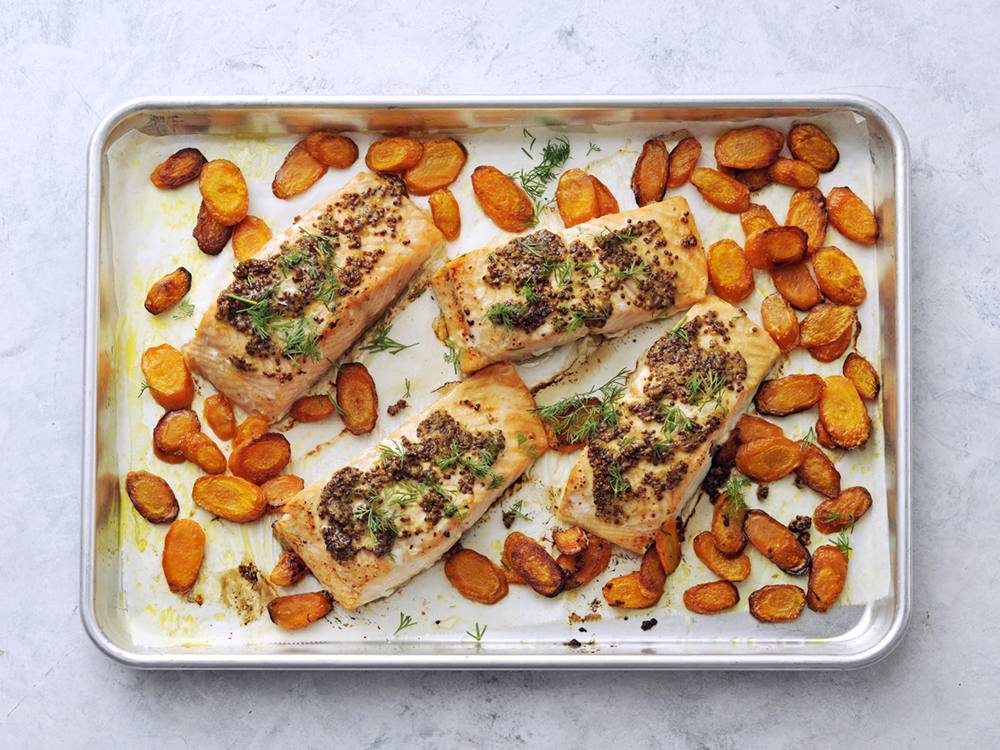 Maple syrup and whole-grain mustard glaze the salmon, while carrots turn this into an effortless complete meal.
Seasoning with spices and herbs
Herb and Garlic–Marinated Chicken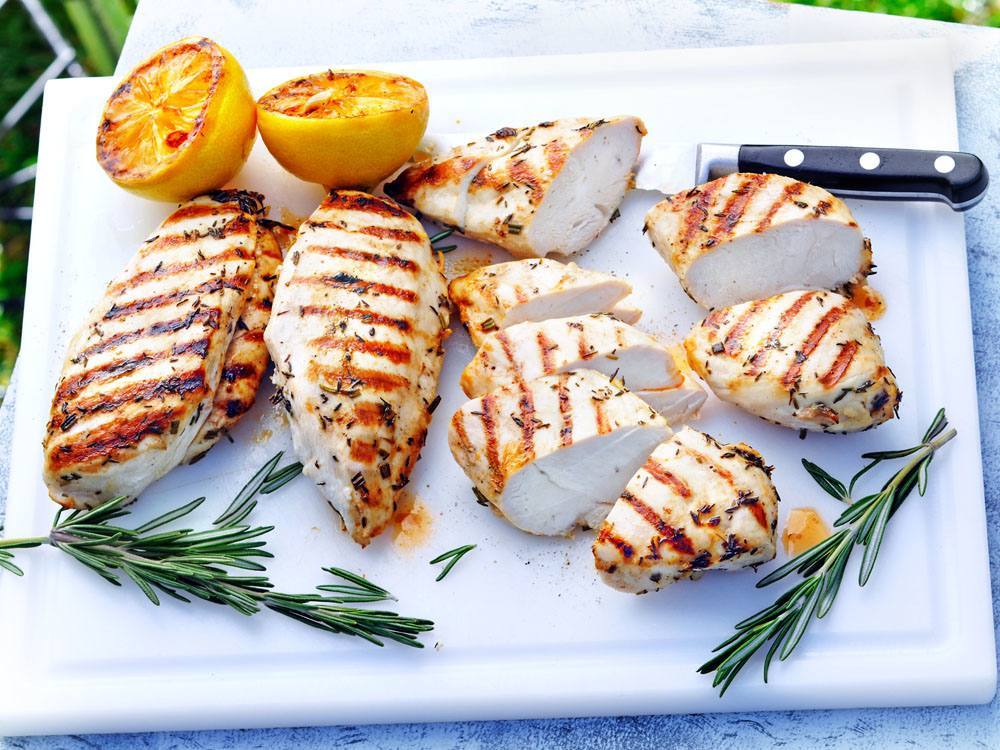 This marinade gives a major flavor boost to this paleo-friendly chicken dish while also keeping the meat moist.
Frozen and canned foods
Pasta with Broccoli Pesto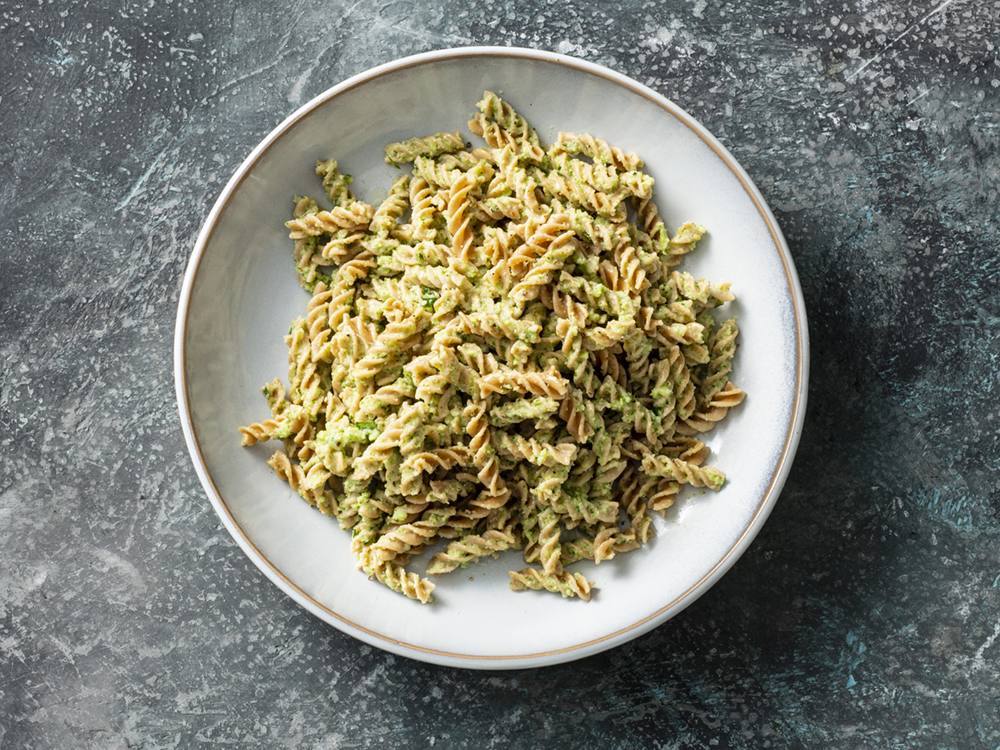 Broccoli is transformed into a nutrient-rich pesto sauce, and rotini is the perfect pasta vehicle to hold it all.