Slow Cooker Turkey Breast with Mustard Sauce
In as little as three hours, you've got meat ready for browning and drippings that convert to gravy in no time. Not your traditional turkey, this savory bird gets the carving knife before it goes to table, producing tender, exquisitely seasoned cuts of plate-ready breast meat that can double on a delicious sandwich for leftovers.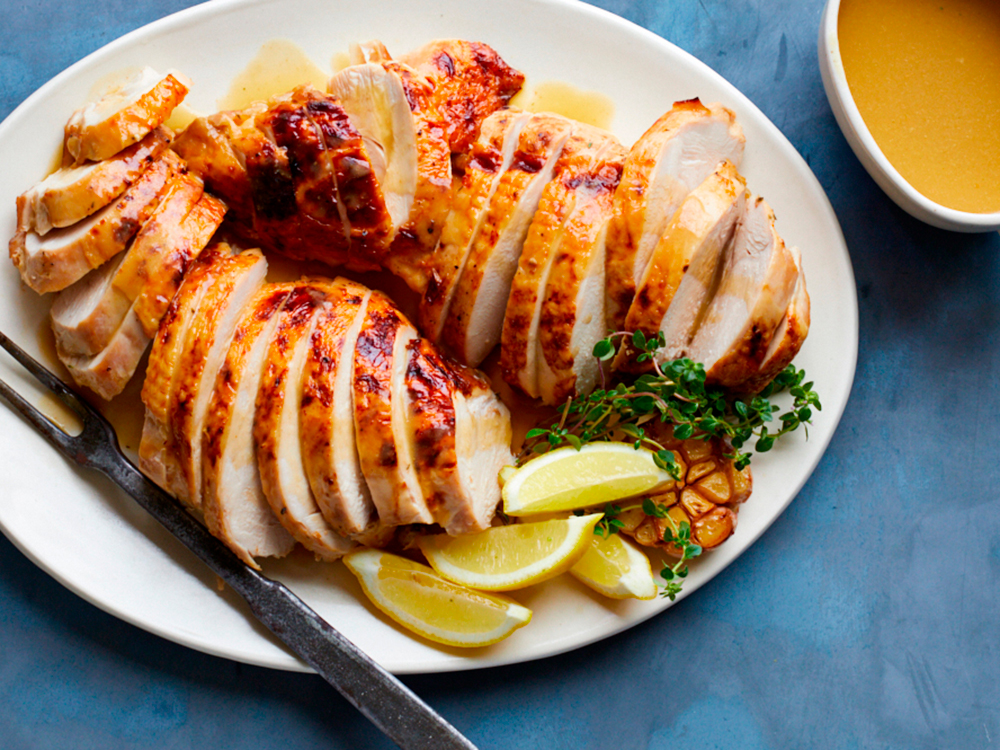 Slow Cooker Stuffing
Turn the oven off and get your stuffing on! Your versatile slow cooker will deliver this fluffy, gratifying, low-sodium recipe right inside its commuter-friendly container. And when you arrive at work, it's only a matter of 'reheat and eat' before you're enjoying the stuff of tradition with colleagues.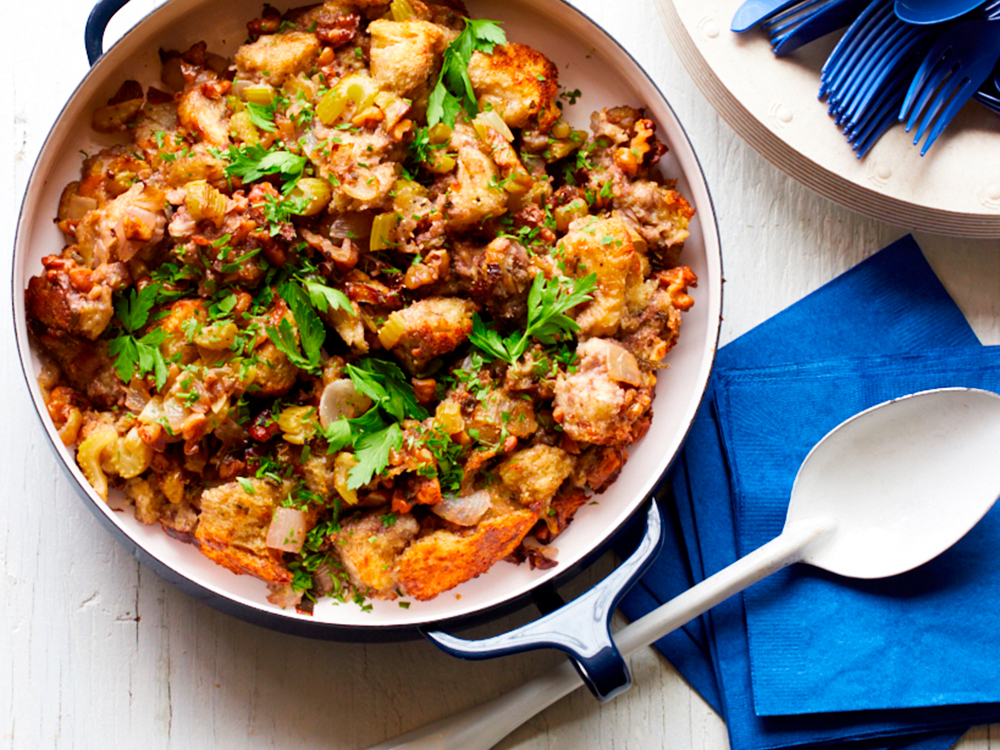 Slow Cooker Scalloped White and Sweet Potatoes
A dish that serves many, you'll be making it in pairs. Two potatoes, the hearty white Russet and indulgent sweet variety, combine for a blissful and satisfying blend. And two cheeses; pungent cheddar and creamy Gruyère, compete for attention with irresistible notes of thyme and nutmeg. Pass the potatoes, please!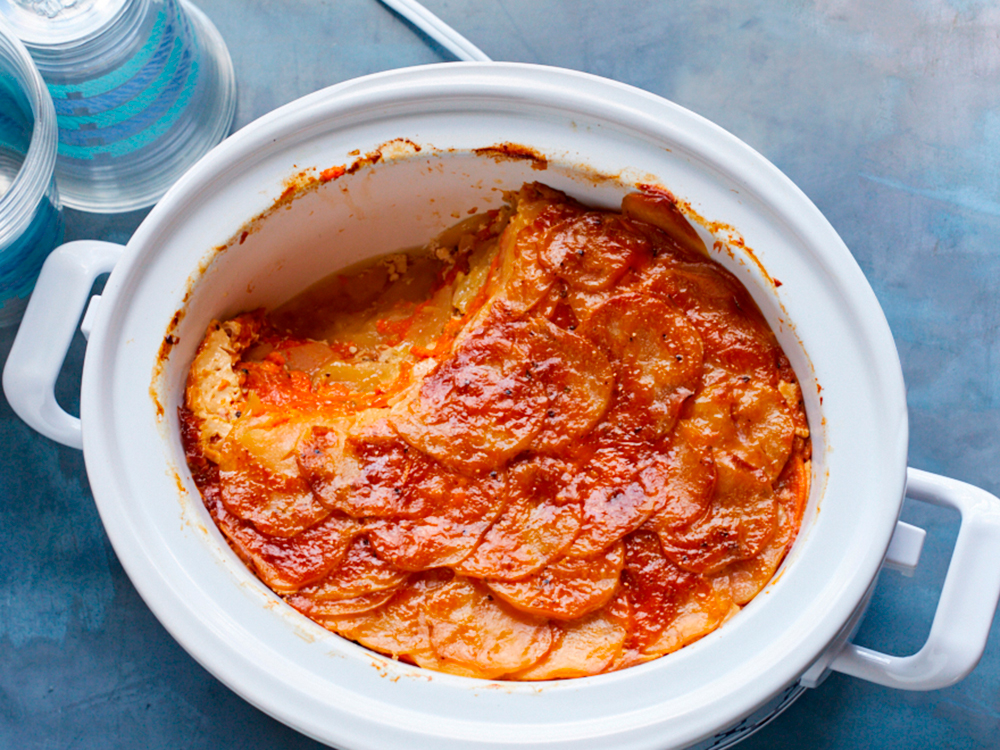 Slow Cooker Spiced Cider
Nothing makes a Thanksgiving meal more memorable than a warm glass of apple cider (no matter if it's in a disposable cup). This too can be achieved with the ever-helpful slow cooker. Just let the cider stew with the sunny citrus of orange juice, bitter-sweet anise, and a small slice of ginger root (for kick). No doubt, this sweet creation will be difficult to sip.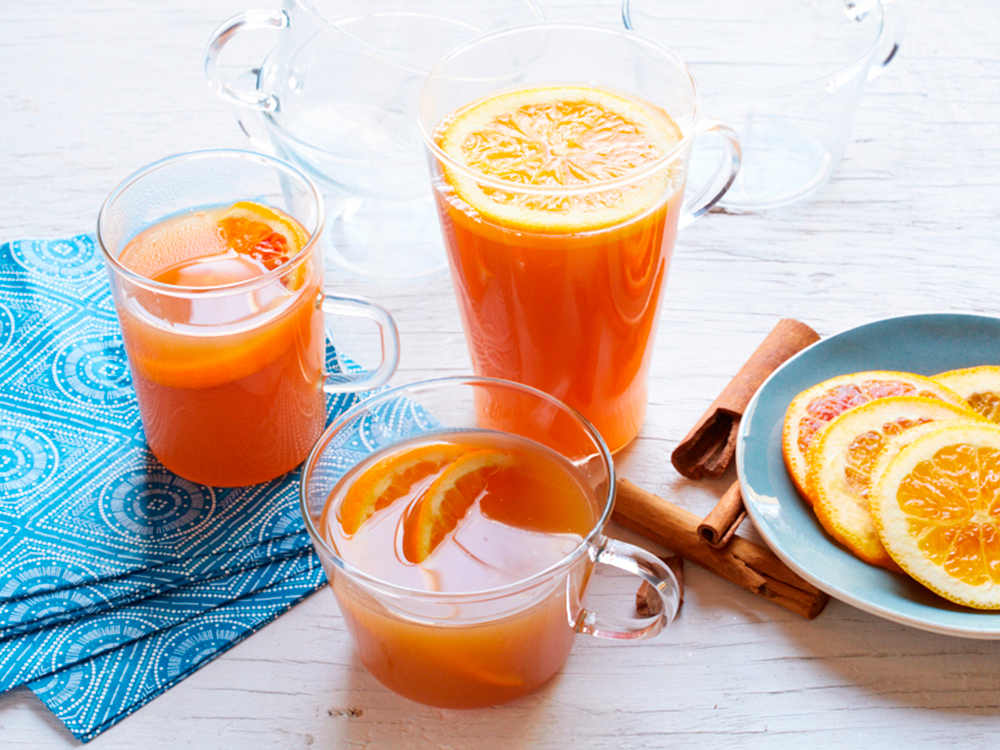 Slow Cooker Apple Cinnamon Bread Pudding
Yes, the words "bread" and "pudding" in the same sentence smacks of indulgence, but for such an occasion, it would be a sin to leave hungry. The grand finale combines vanilla ice cream, dried cranberries, apples and cinnamon-swirl bread, for true-to-Thanksgiving treat.