Lightened Up Buffalo Chicken Dip
Buffalo chicken turns "skinny dip" in this summery snack that's ready in just 10 minutes. Rotisserie chicken with the zing of ranch, blue cheese, and hot sauce works as an appetizer, side, or fuss-free dinner served with celery sticks and carrots for dipping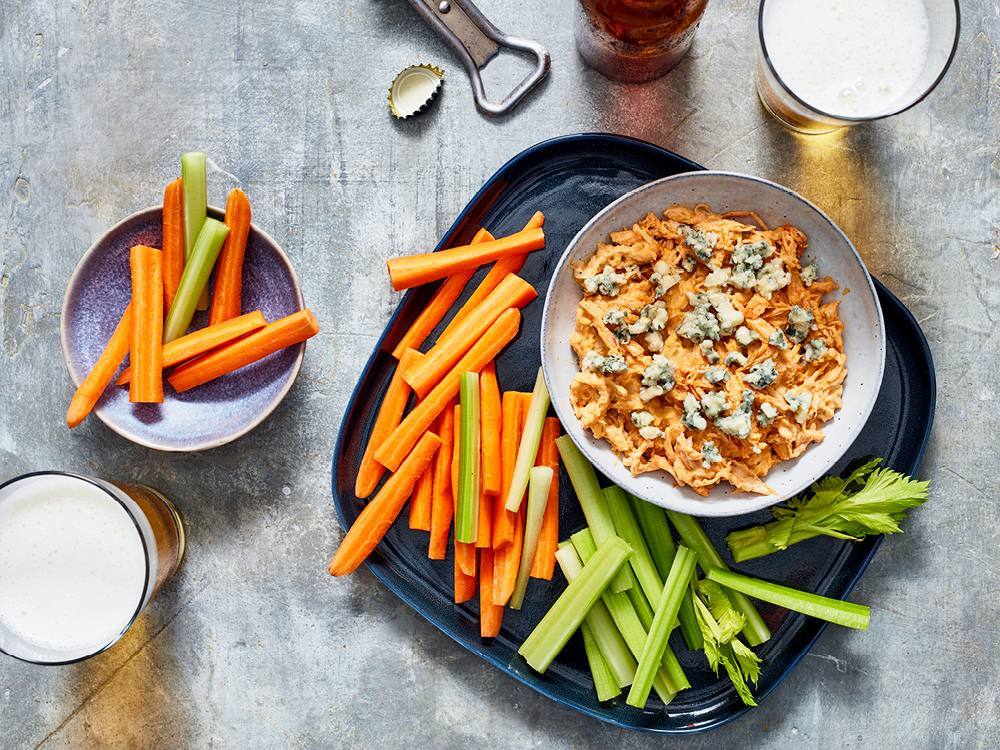 Slow Cooker Cheese Fondue
Slow cook your way to the easiest, cheesiest, guaranteed to please-iest dinner around. Melty fondue made with a trio of Gruyere, Swiss, and American cheeses is irresistible for dipping veggies, bread, meat, and beyond.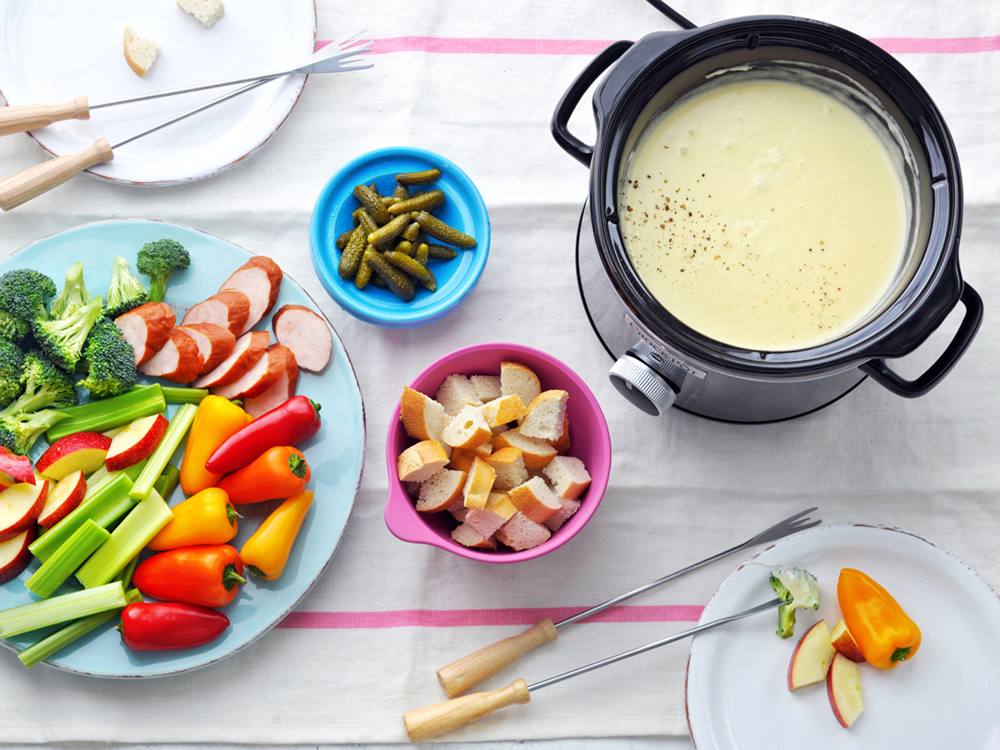 Kale and Artichoke Gratin Dip
This deceptively decadent, better-for-you hot artichoke dip delivers the nutrition of a complete meal. Protein-packed cottage cheese is the creamy base for vitamin-rich kale and artichoke hearts with nutty Parmesan baked to gooey perfection.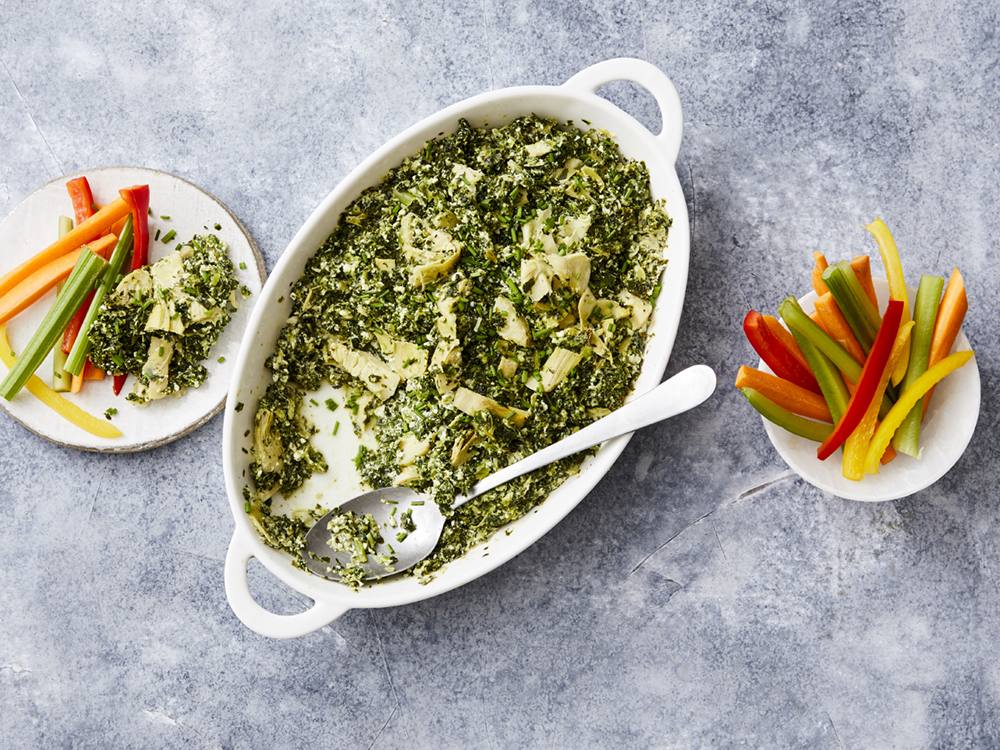 Lion Veggies and Dip Platter
Roar into summer with an adorable snack loaded with ferocious crunch. Creamy onion dip makes the eyes for a colorful veggie "lion" that kids can help create.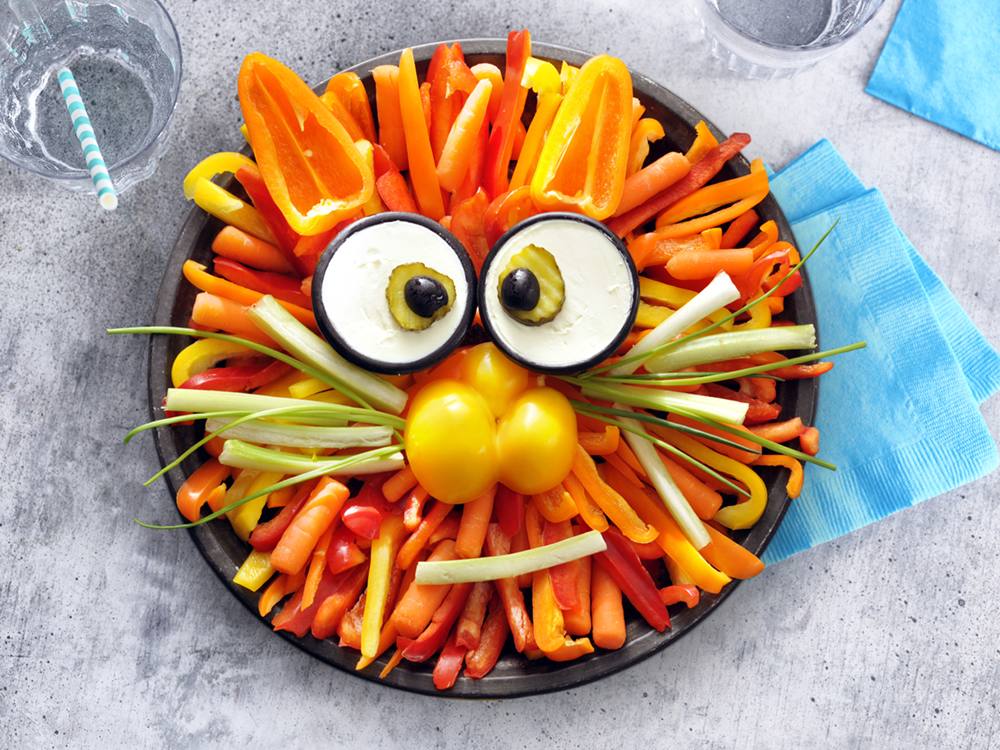 Spinach and Cashew Dip
This plant-powered spread packs a major wallop of flavor along with protein, fiber, and vitamins. Roasted cashews bulk up a savory combination of spinach, Greek yogurt, and lemon that's also delicious schmeared on sandwiches.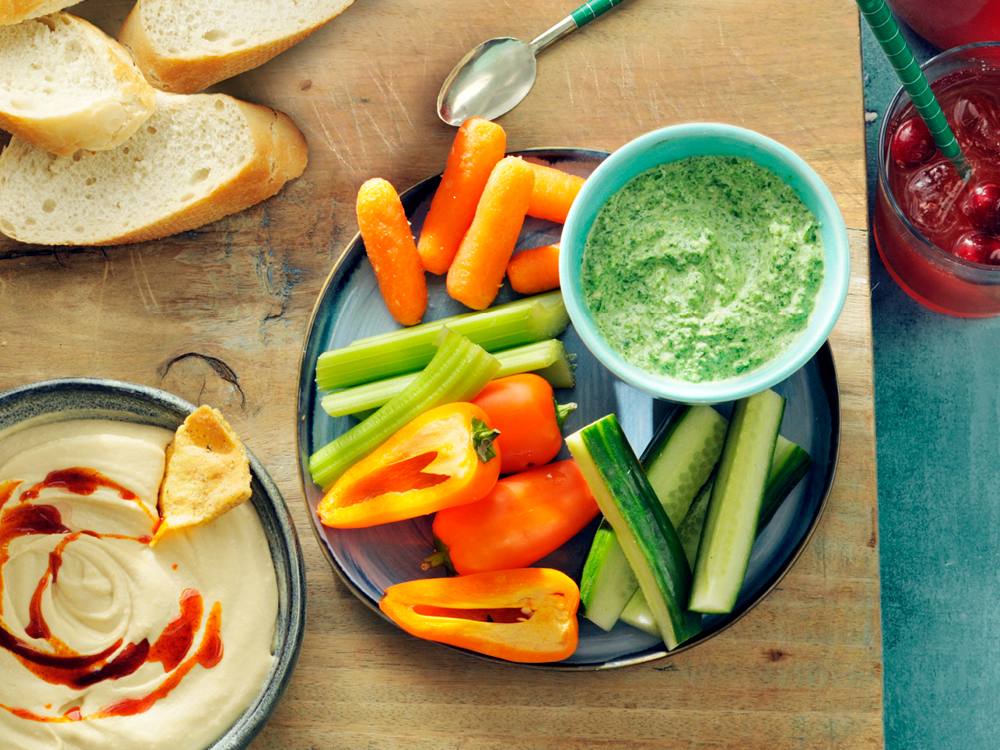 Honey Yogurt Dip
Even picky palates will love this creamy treat that doubles as a nutritious breakfast. Honey-sweetened, cinnamon-spiced Greek yogurt is a slam dunk for dipping slices of apple and strawberries.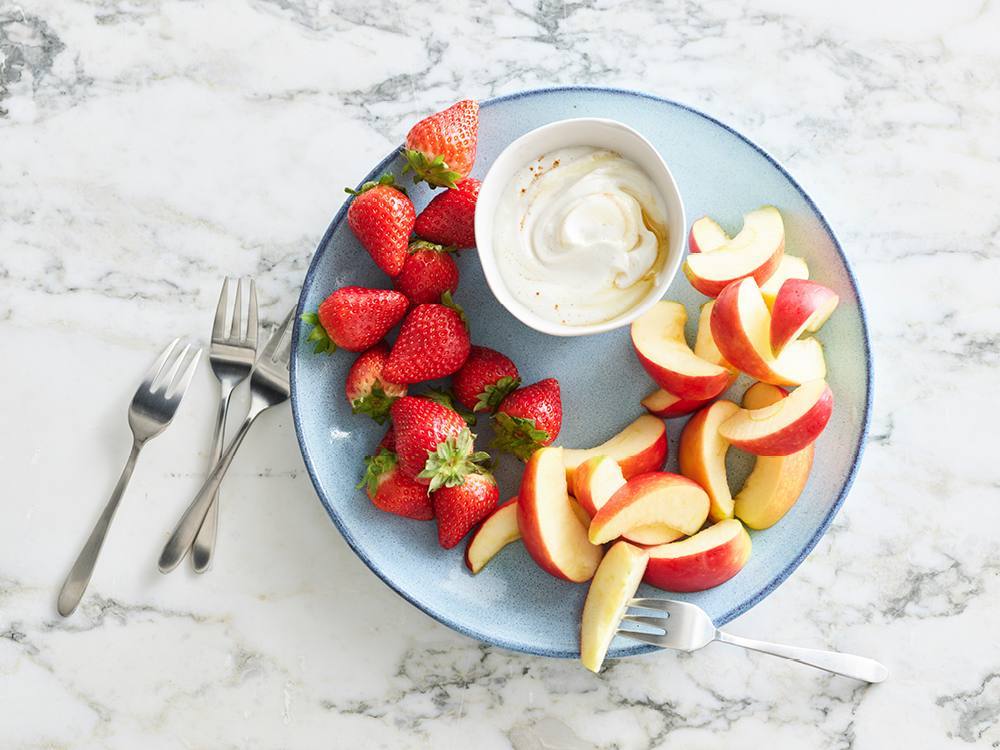 Carrot Hummus
This vibrant veggie dip is both vegan and Paleo-friendly. We swapped in low-carb carrots for traditional chickpeas in this hummus with the classic flavors of tahini, lemon, and garlic.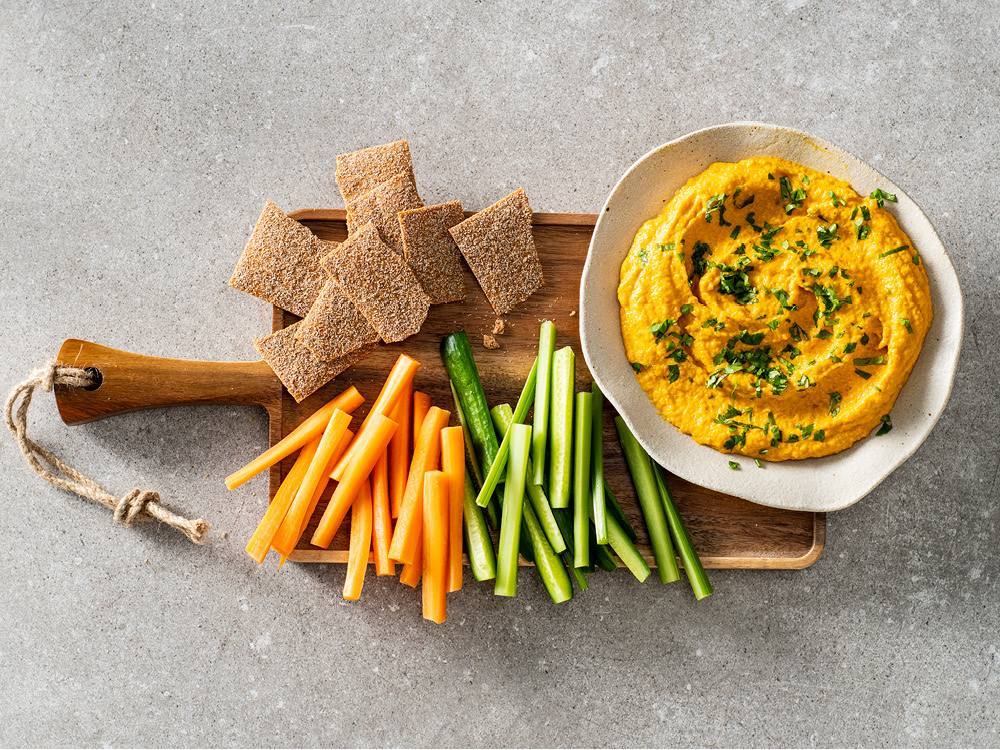 Grilled bread with Spicy Yogurt Dip
For a BBQ appetizer that will steal the show, take some inspiration from the Mediterranean. Pillows of grilled pita dipped in a creamy yogurt spread with fresh dill, feta, and jalapeño is a taste of the Greek isles.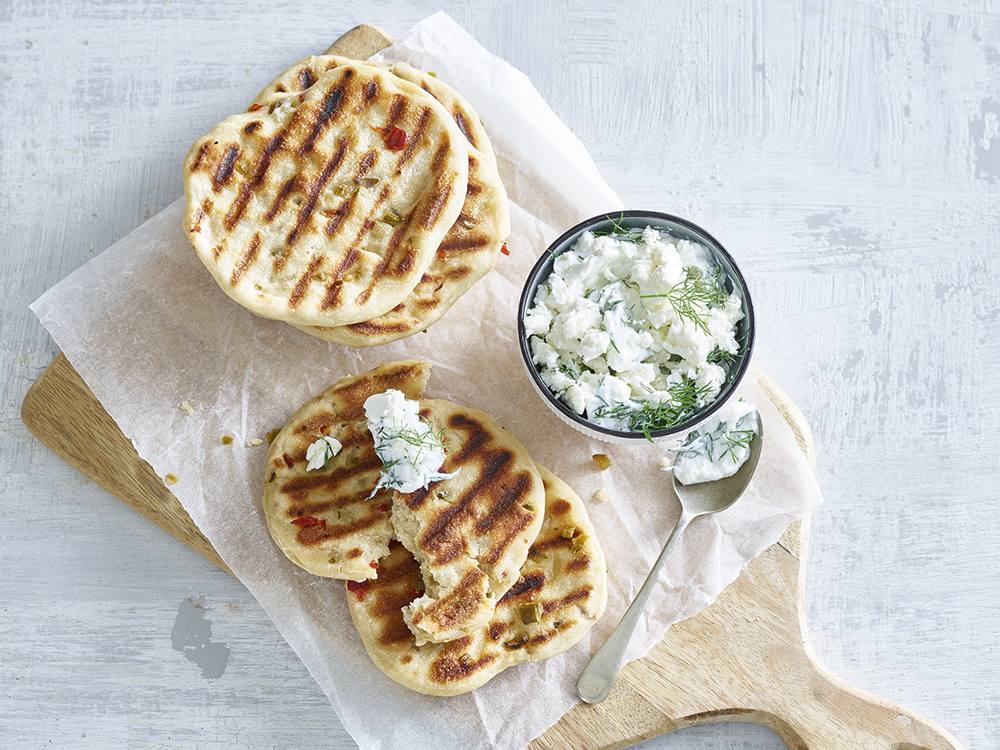 Tomato Goat Cheese Dip
Four ingredients are all you need for this keto-friendly bite that's filling enough for a meal. Sun-dried tomatoes and goat cheese are a flavor match made in heaven with the pop of fresh chives and savory Parmesan crisps for scooping.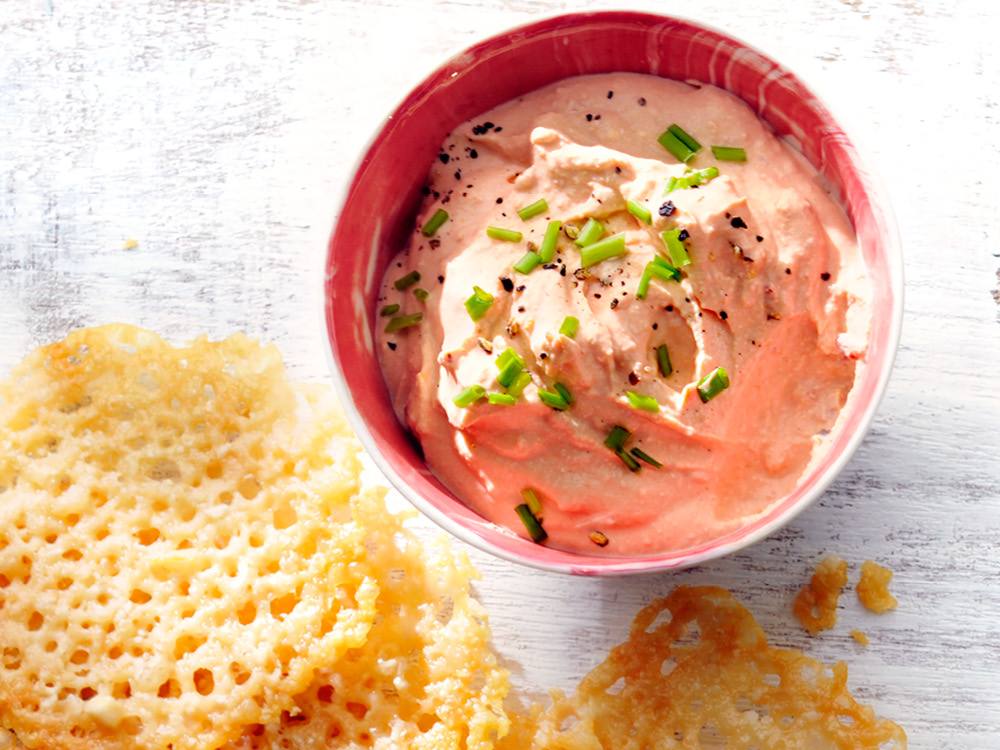 Cannoli Dip
This five-star Italian dessert will make you the star of your next backyard get-together. Mild ricotta, vanilla, and cinnamon combine for authentic-tasting cannoli dip with mini chocolate chips and crispy sugar cone dippers. Keep dip cool by placing in a larger bowl filled with ice, or a cooler if you are outside.