These gifts were designed to make in batches, then divide into individual containers, decorate, and gift! You'll bring comfort and joy to everyone on your list.
Sugar Cookie Decorating Kits
Sometimes the best part about holiday sweets is making them yourself. Give the gift of creative time in the kitchen (without all the mess!) with a customized decorating kit loaded with cookies, frosting, edible decorations, and more.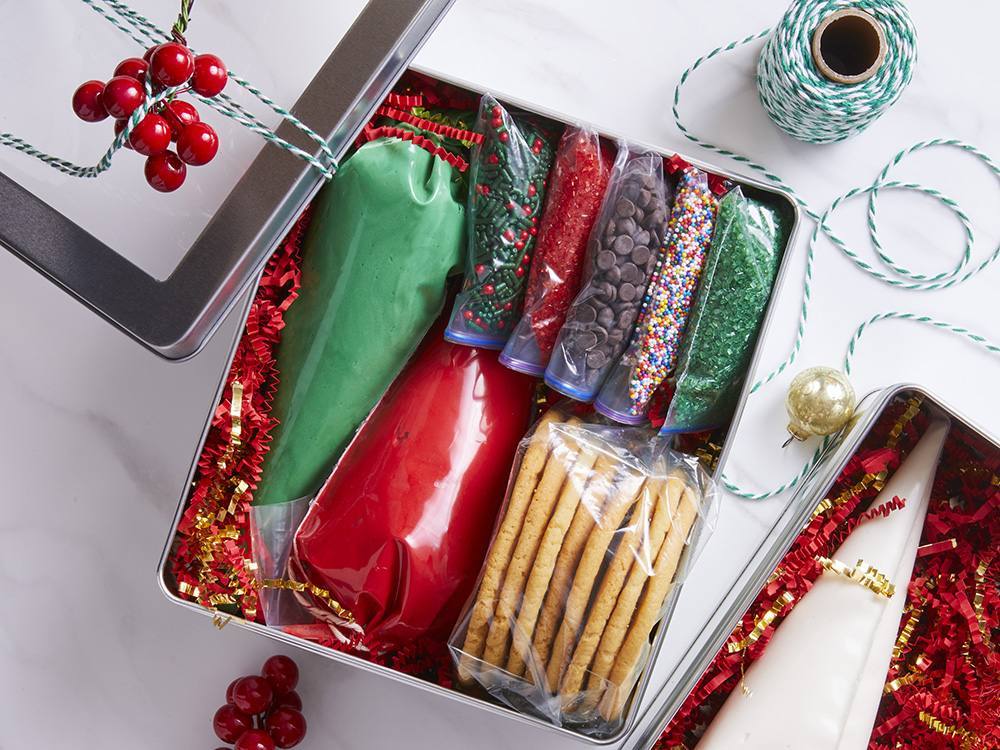 Mexican Hot Chocolate Sticks
The chocolatey, warmly spiced goodness of Mexican hot cocoa hits the road in this adorable version served on sticks. Just dunk and stir homemade cubes of sweetened cream with two kinds of chocolate, cinnamon, and marshmallows into warm milk for a mug of cozy, seasonal cheer.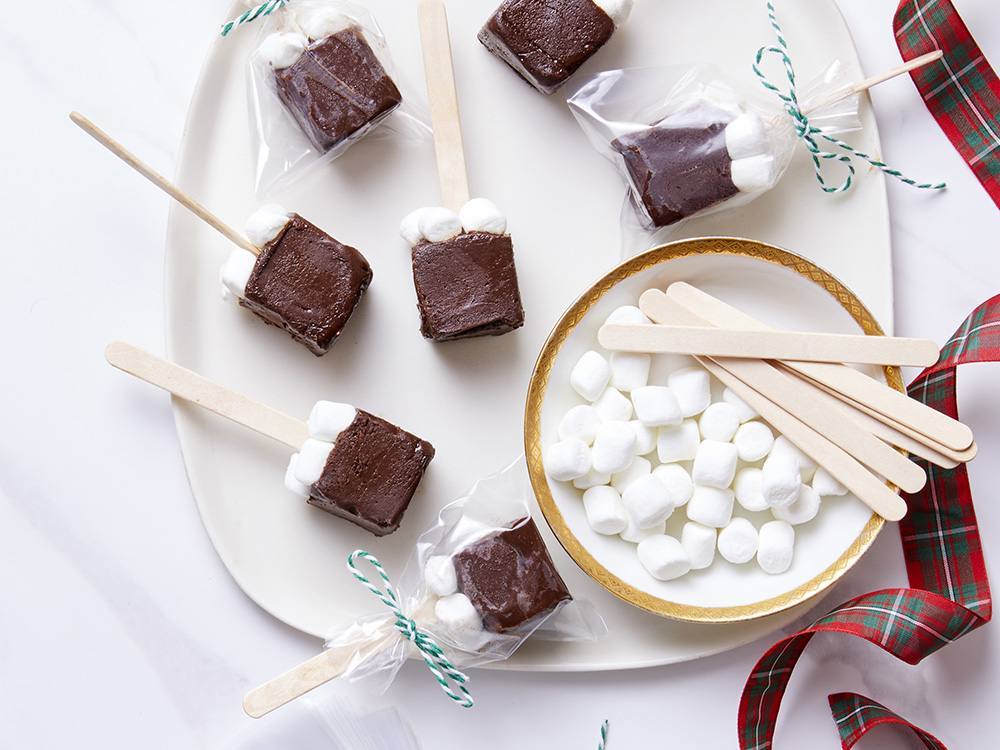 Garlic Ranch Beer Bread Jars
Satisfy the baker and the beer-lover on your list with one unexpected jar of DIY joy. Be sure to include baking instructions and bottles of your giftees' favorite brew to add to this savory beer bread dough flavored with the kick of ranch seasoning.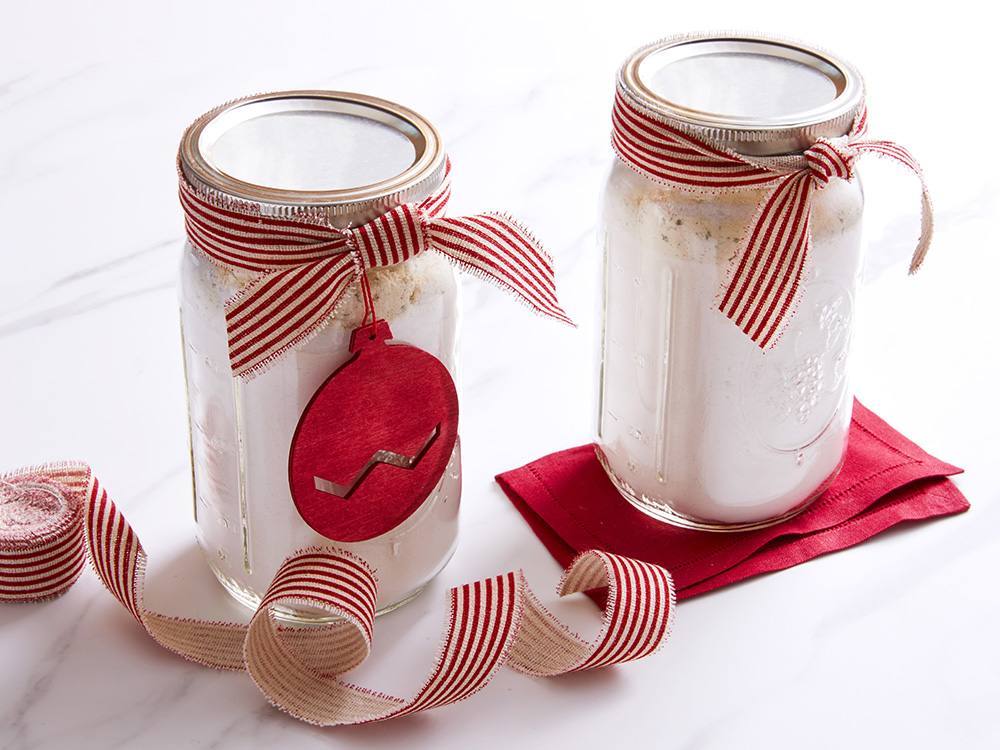 Apple Shortbread Bars
Baking a pie is always a sweet way to say thanks. But for a pie-style treat that's much easier to pull together—and to transport—try these crumb-topped bars, which can be stacked in gift boxes and eaten by hand, no forks necessary.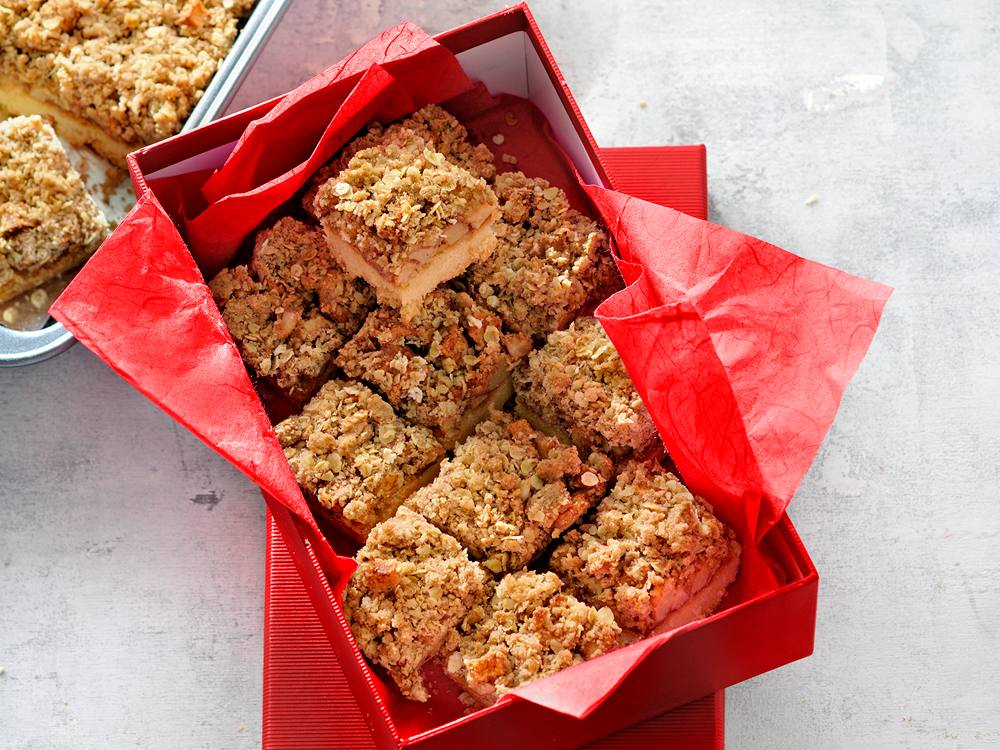 Caramel-Chocolate Swirl Cracker Candy
Swirls of chocolate and homemade caramel cover crunchy saltine crackers for a sweet and salty combination that's always a hit. And no one will ever know that all it took was a microwave to make it happen.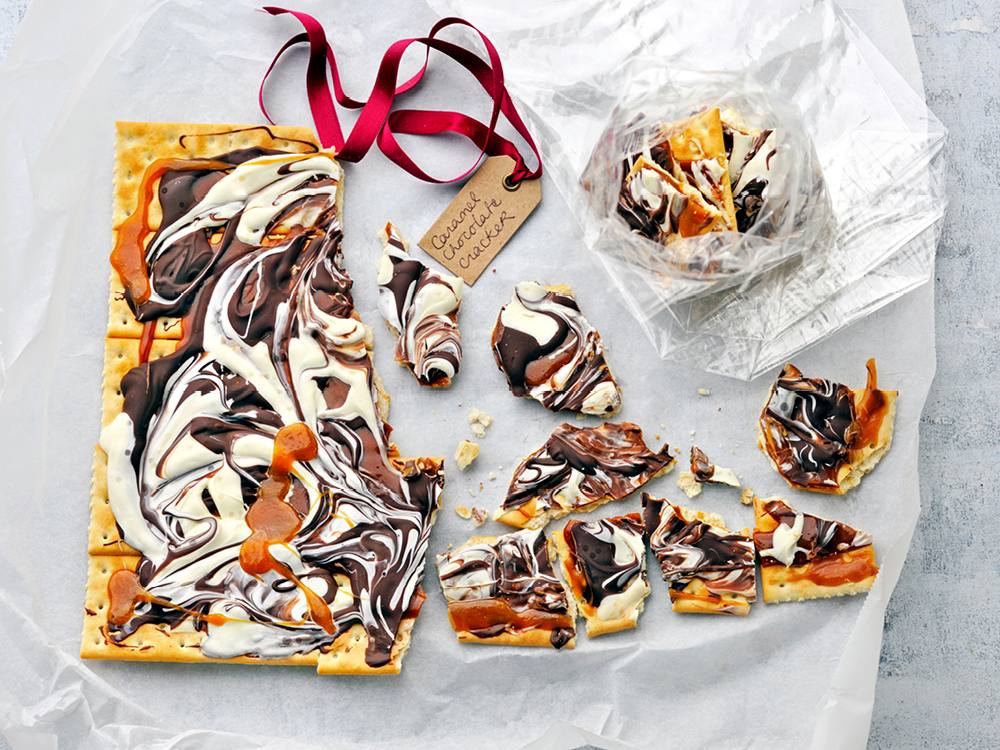 Moisturizing Bath Soak
Everyone loves a good soak in the tub come winter. Make their bath that much more enjoyable with this straight-from-the-kitchen moisturizing mixture. All you need is coconut oil, olive oil, baking soda, Epsom salts, and maybe a few drops of essential oil to make this thoughtful gift.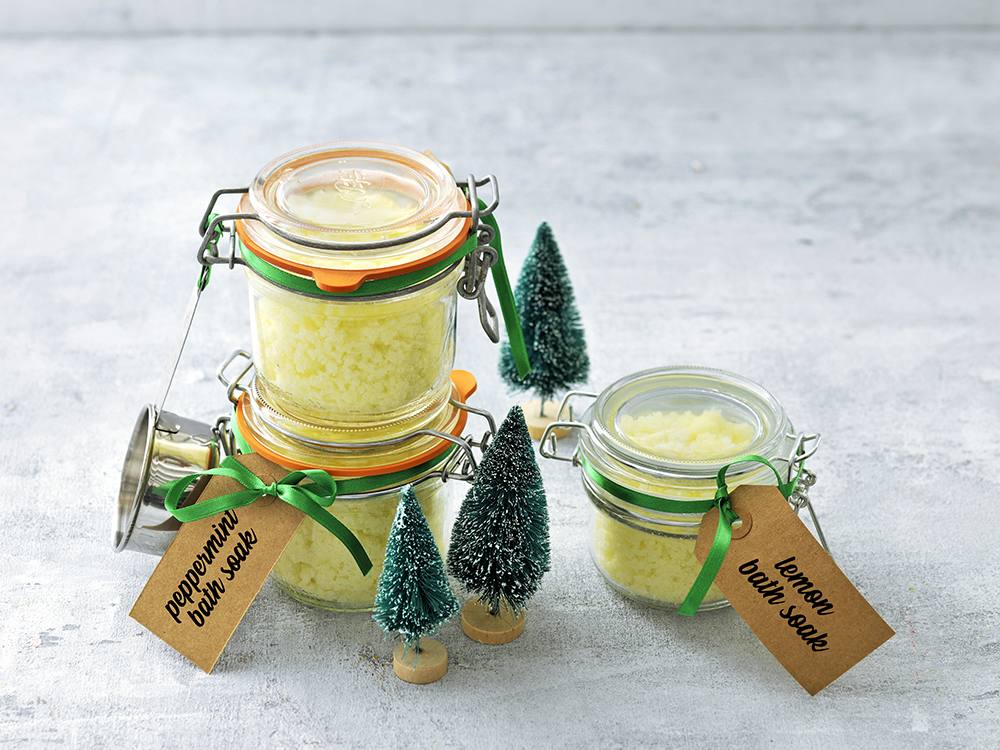 Chocolate Chip Pancake Mix
Waking up to fresh, fluffy pancakes on the weekend is a treat that everyone enjoys, so why not make mornings even more special with a homemade mix? One jar will make 2 batches of pancakes, so it's really the gift that keeps giving.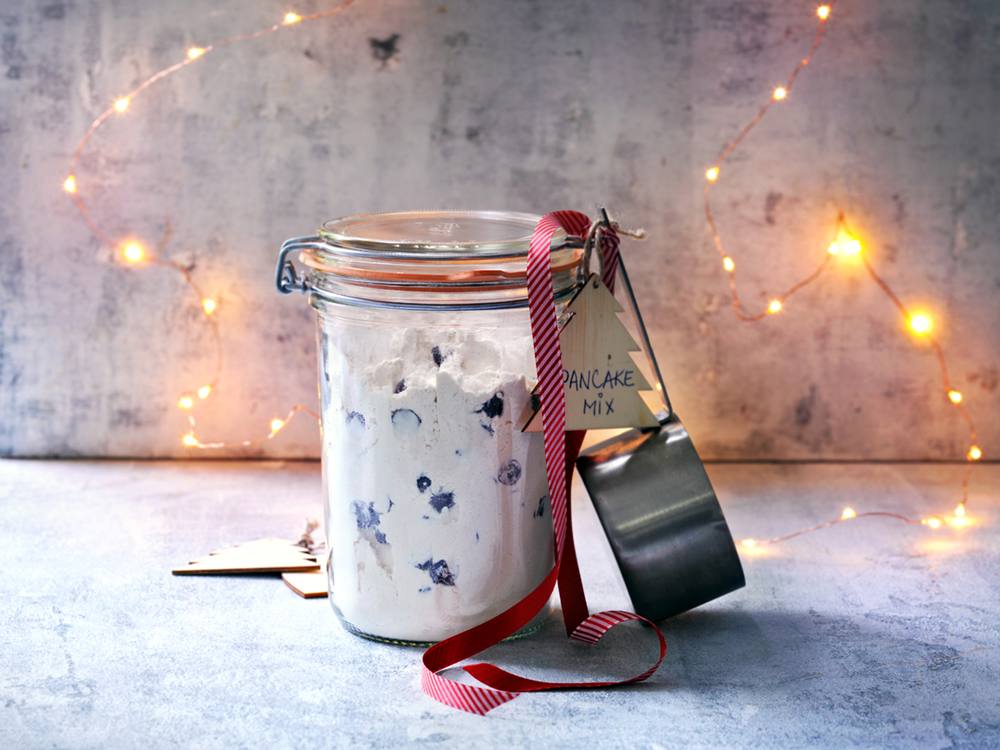 Super Chocolaty Brownie Mix
With chocolate chunks, cocoa powder, and a pinch of instant espresso powder for enhanced flavor, this mix will put big smiles on the faces of all the chocolate lovers in your life. All they'll need to do is add eggs and oil for rich and gooey brownies.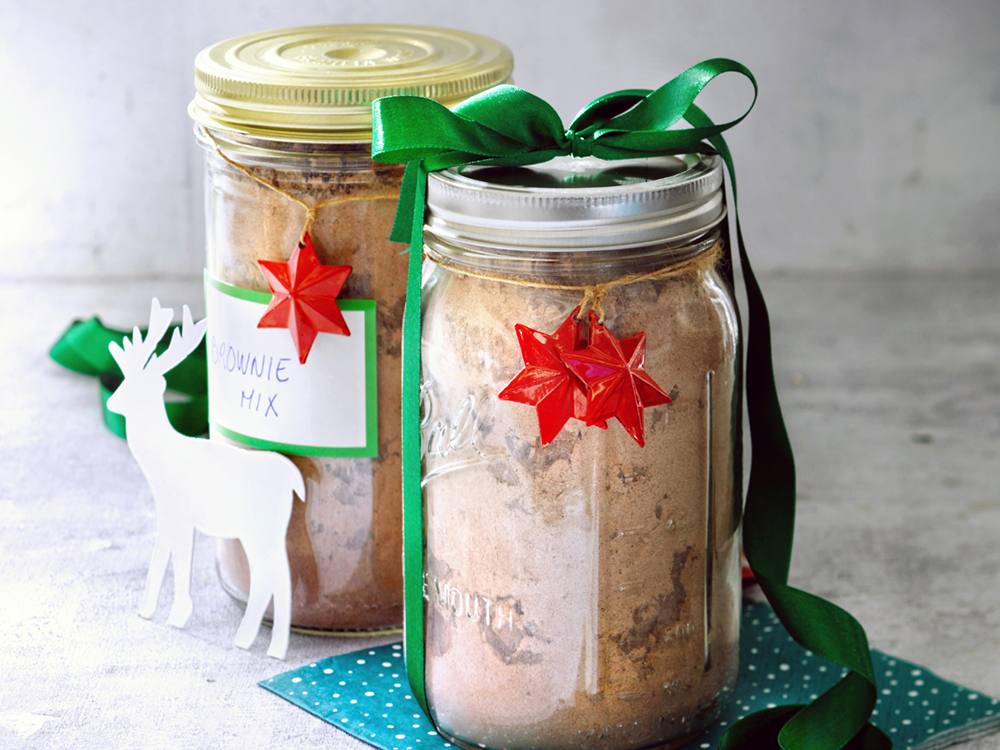 Homemade Sugar Body Scrub
Give the gift of smooth skin with this rosemary and lavender infused sugar scrub. Coconut oil softens, while courser raw sugar exfoliates.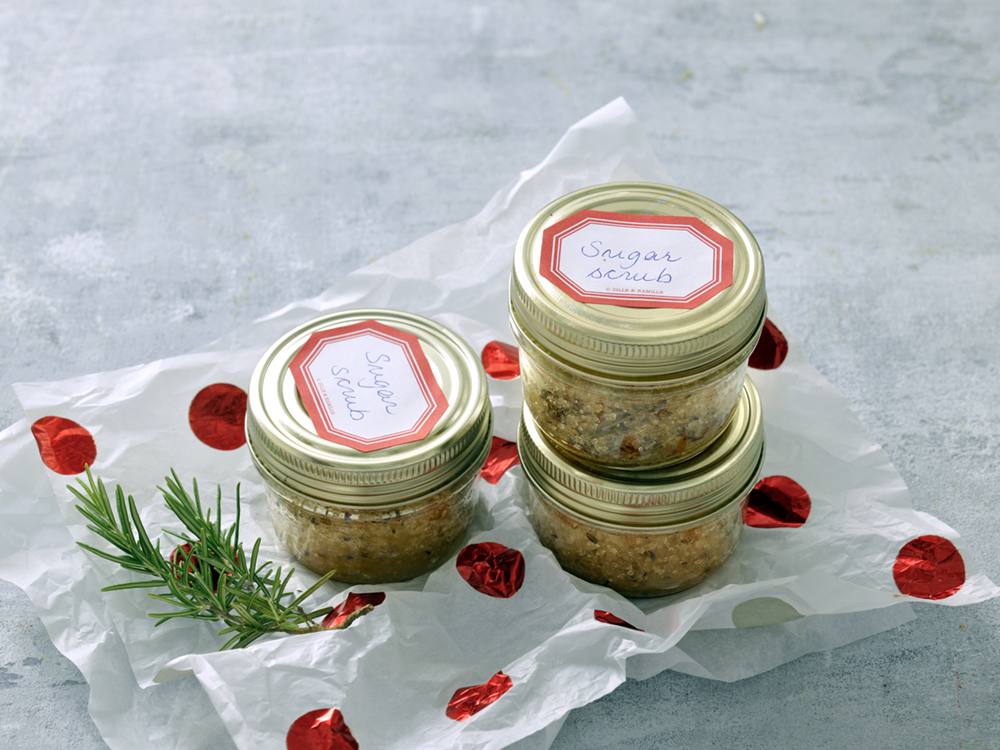 Peppermint Marshmallows
Everyone will be impressed when you hand out homemade marshmallows, ready for floating in hot chocolate or just snacking as a holiday treat. A stand mixer does the hard work of turning sugar syrup into fluffy pillows.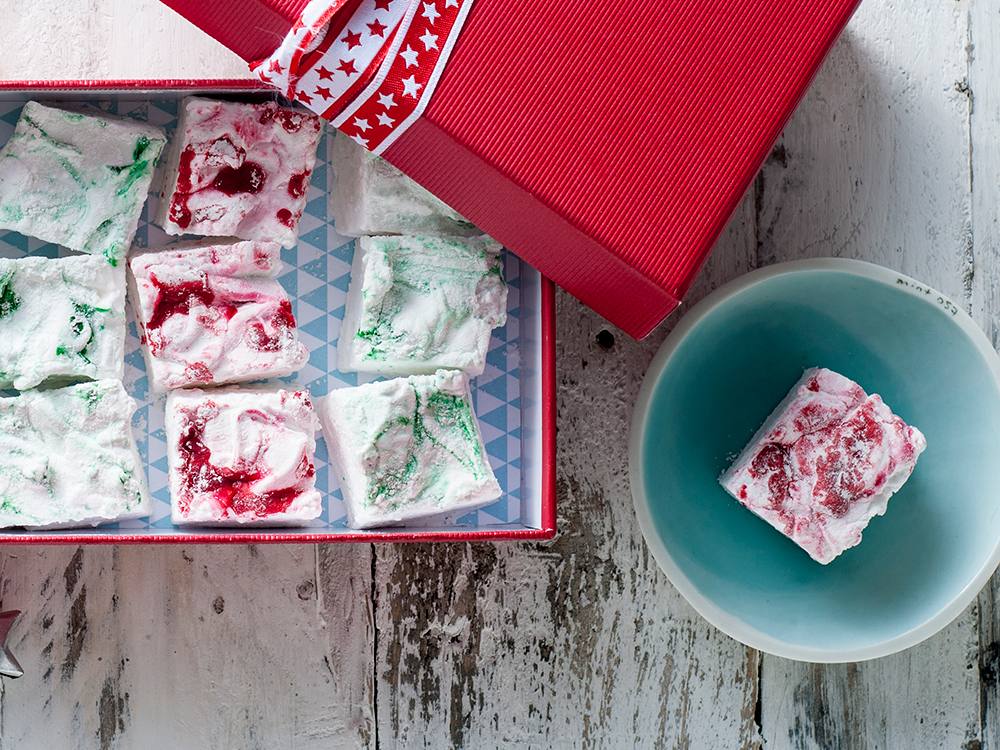 Raspberry White Chocolate Fudge
Sweet-tart freeze-dried raspberries and creamy white chocolate combine in this festive spin on traditional holiday fudge. Using just four ingredients, this colorful confection is ready to gift in less than 15 minutes.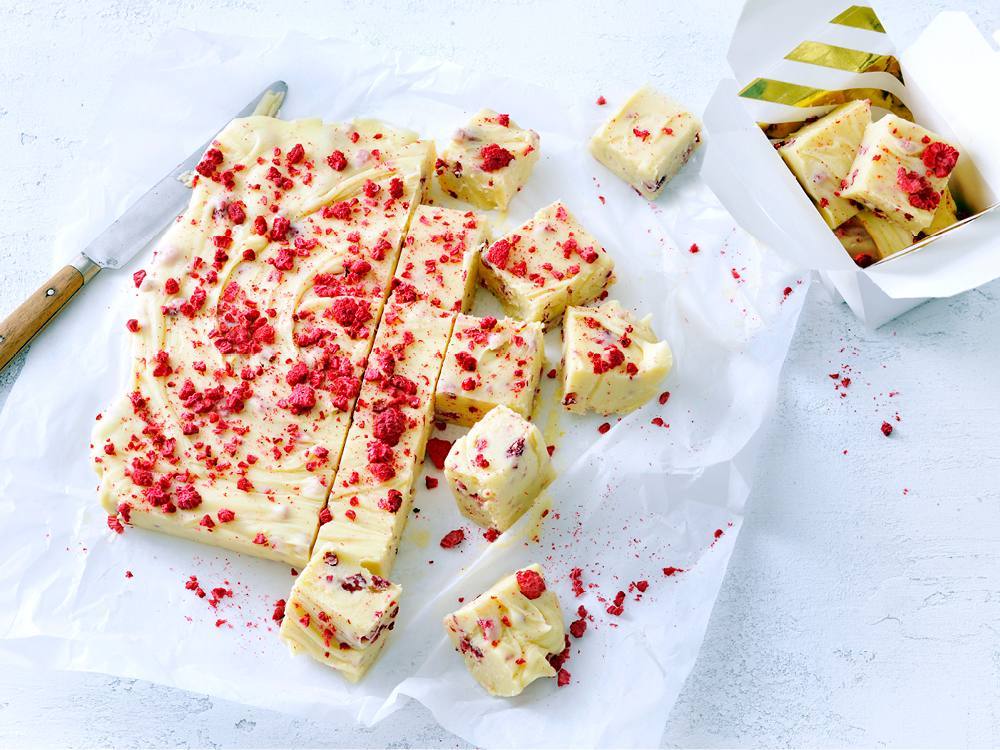 Garlic-Herb Party Mix
Give the gift of good times with a crunchy, savory snack mix made for sharing. Portion this assortment of munchies tossed with butter, herbs, and spices into individual bags for a portable party anytime.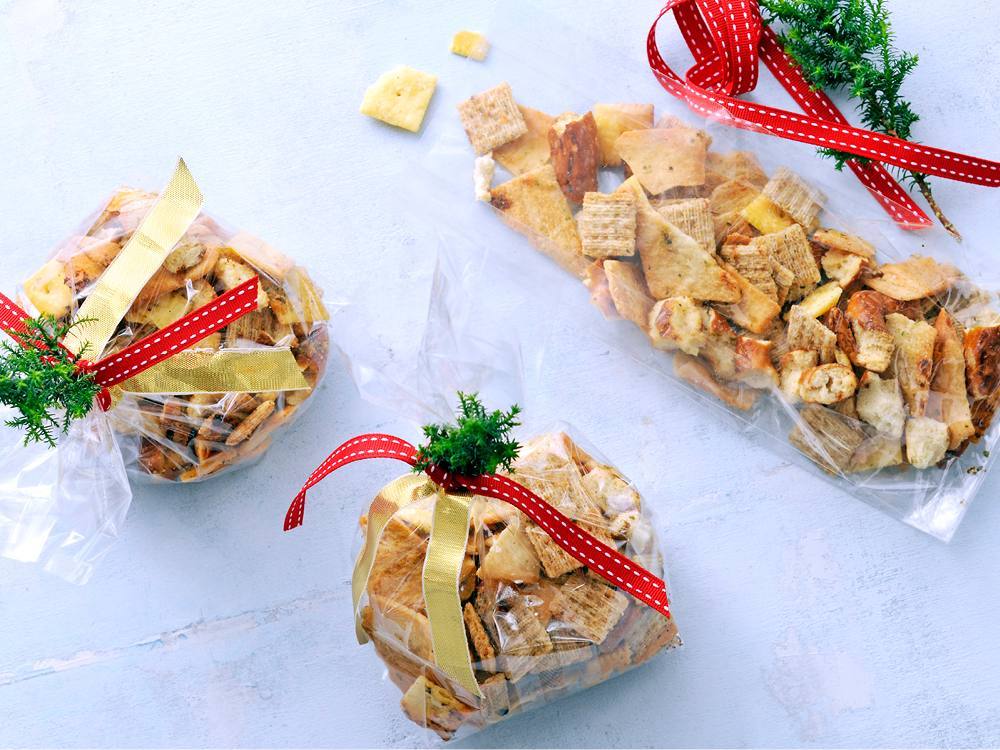 Cookies and Cream Truffles
These decadent crumb-topped truffles look and taste like they came from a fancy chocolate shop. They're a snap to make using chocolate sandwich cookies and cream cheese—no baking required.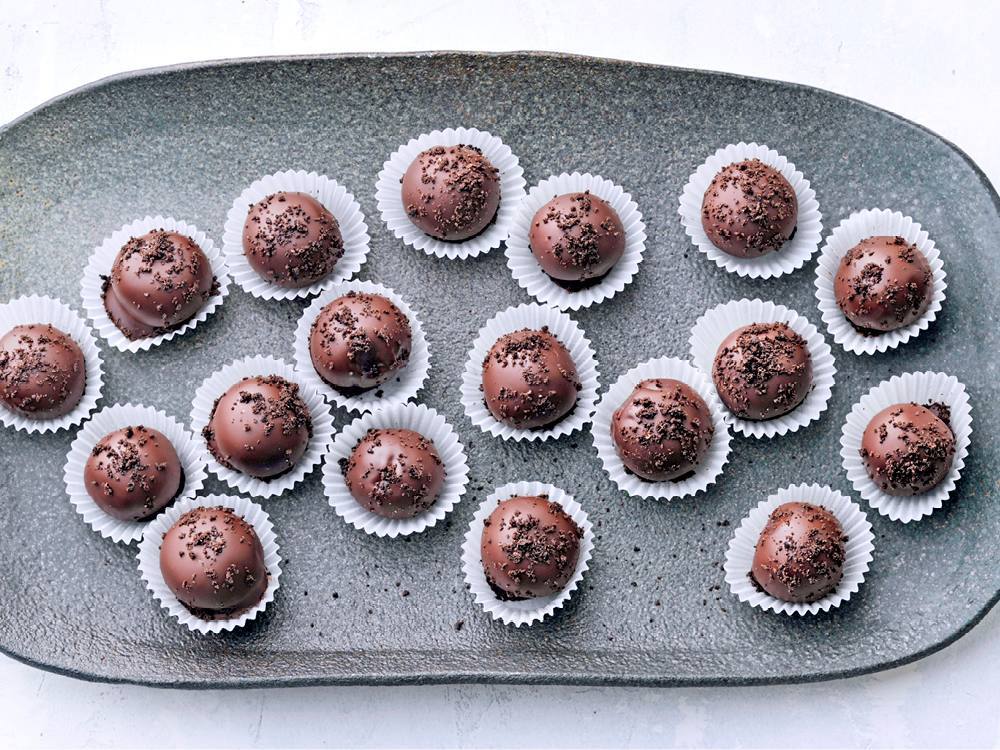 Bloody Mary Mix
Brighten up brunch with a bottle of homemade cheer. This tangy Bloody Mary mix is celebration-ready, just add vodka, white tequila, or gin as desired, and keep refrigerated for up to two weeks.