When shopping for strawberries, look for healthy green leaves and bright red color from top to bottom (unlike some other types of fruit, strawberries stop ripening once picked). Hold off rinsing strawberries until just before eating, as the moisture can accelerate spoilage.
Try these tasty recipes that prove from drinks, to mains, to desserts, fresh strawberries can do it all.
Grilled Chicken with Strawberries and Balsamic
Luscious strawberries take the place of tomatoes in this satisfying summer dinner. A colorful trio of berries, fresh basil, and balsamic is irresistible over grilled chicken thighs.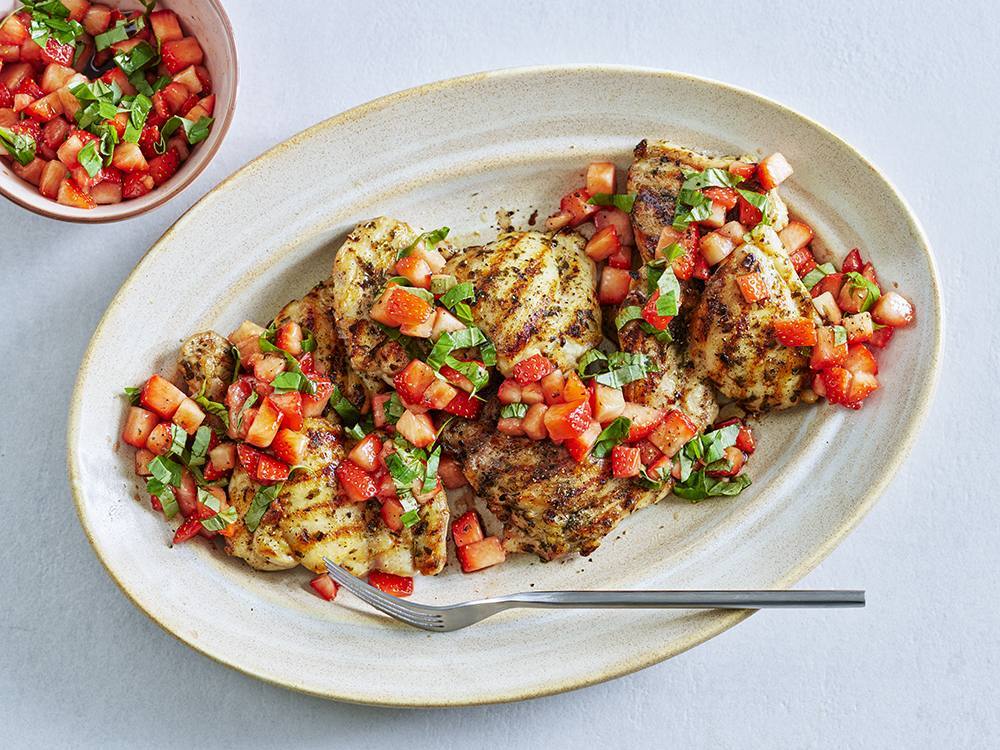 Strawberry-Blue Cheese Pizza
This one-of-a-kind pizza proves opposites really do attract. Tangy blue cheese and sweet strawberries are a perfect pair on top of a golden crust with mozzarella, fresh thyme, and a touch of honey.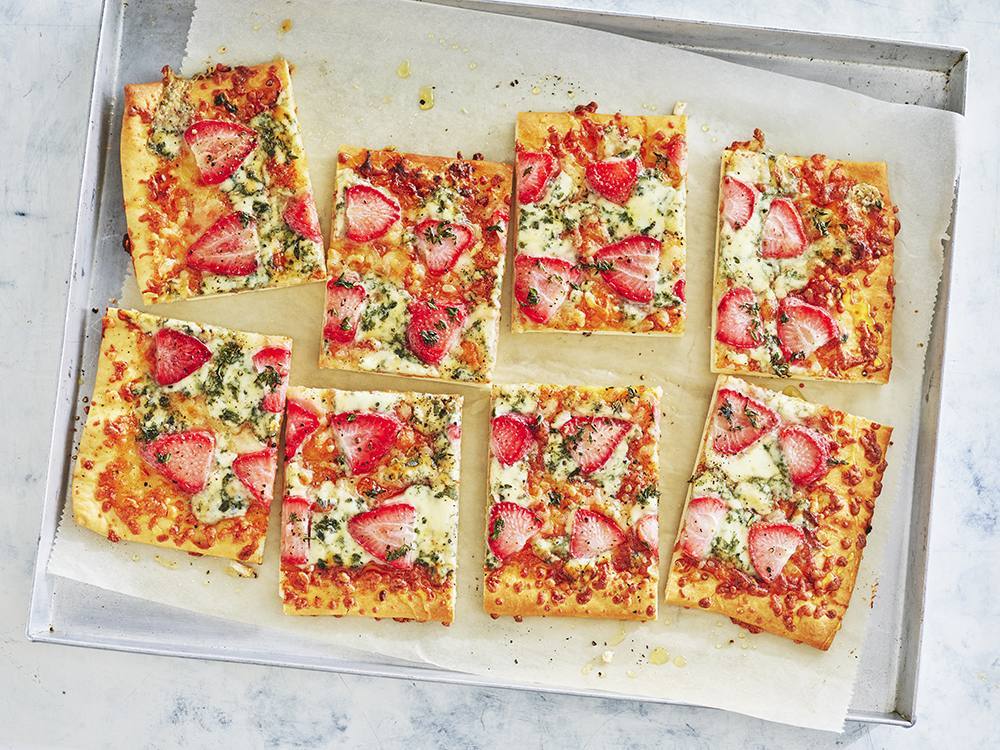 Strawberry Frosé
What to do with slightly bruised or overripe berries? Cheers with them! Pureed strawberries and sparkling rosé wine combine for a grownup slushie.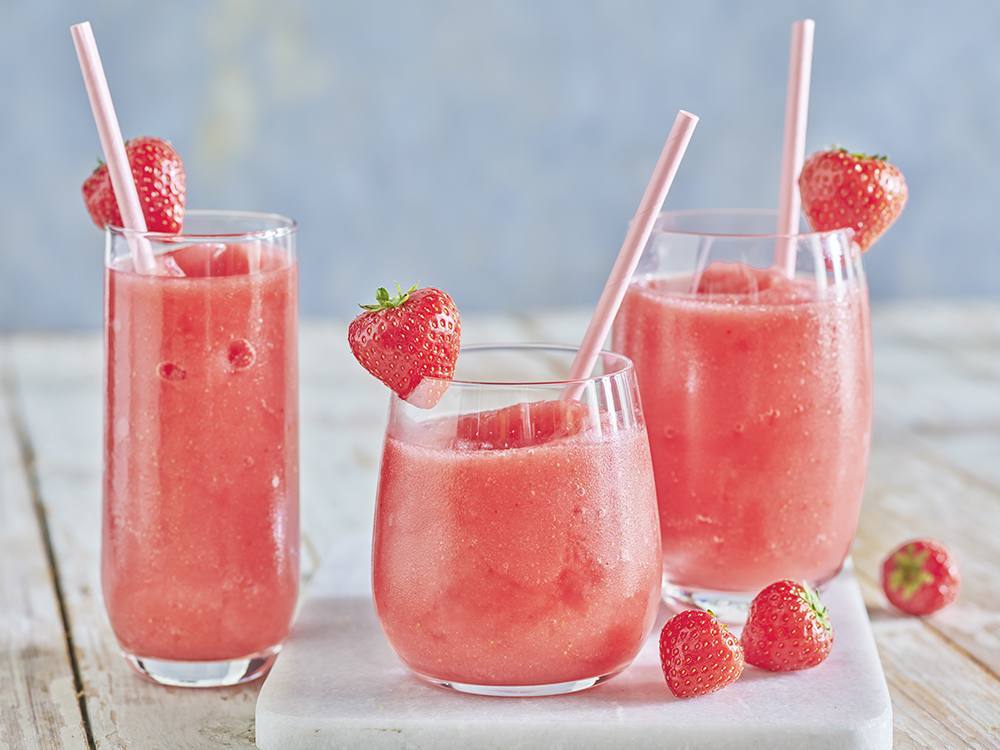 Strawberry Cream Pie
Roll out this showstopping dessert without turning on the oven. Apricot preserves make a quick glaze over a rich creamy filling topped with fresh strawberries inside a graham cracker crust.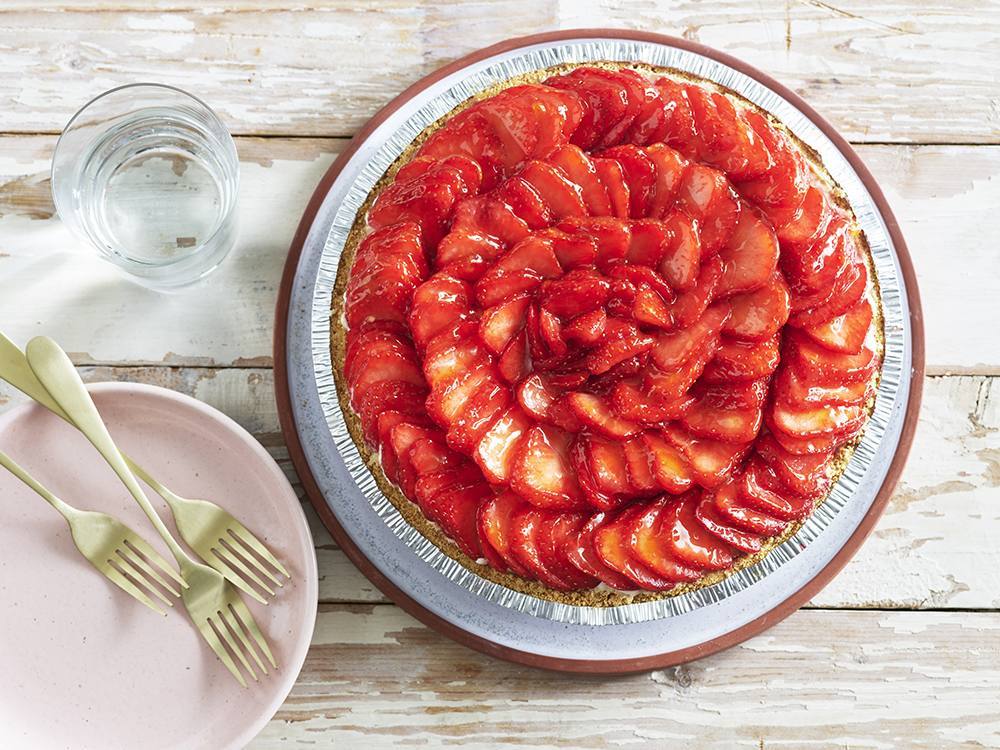 Pineapple Strawberry Skewers
Grab some skewers and fire up the grill, this guilt-free dessert is coming in hot. A drizzle of honey, plus heat from the BBQ turn strawberries and pineapple into delicious summer skewers.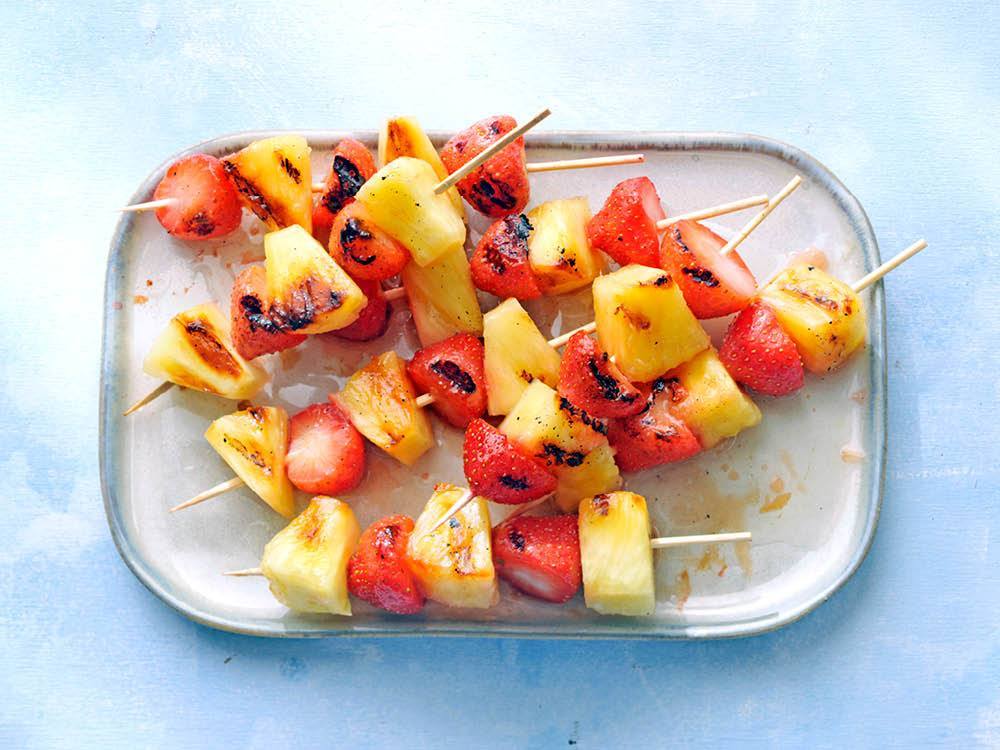 Strawberry and Avocado Salad
This stunning salad with strawberries and raspberries looks as good as it tastes. Avocado, lima beans, watercress, and tangy feta with creamy lime dressing is a filling vegetarian meal in one.
Strawberry Lemonade
Who says you can't teach an old lemon new tricks? This rosy lemonade is made with strawberries, grapefruit, and fresh ginger.