Surf and Turf for Two
Cook to impress this Valentine's Day with a classic surf and turf that tastes like a high-end restaurant meal. Strip steak and seared scallops with spinach is a delicious, surprisingly simple way to say "I love you" in just 20 minutes.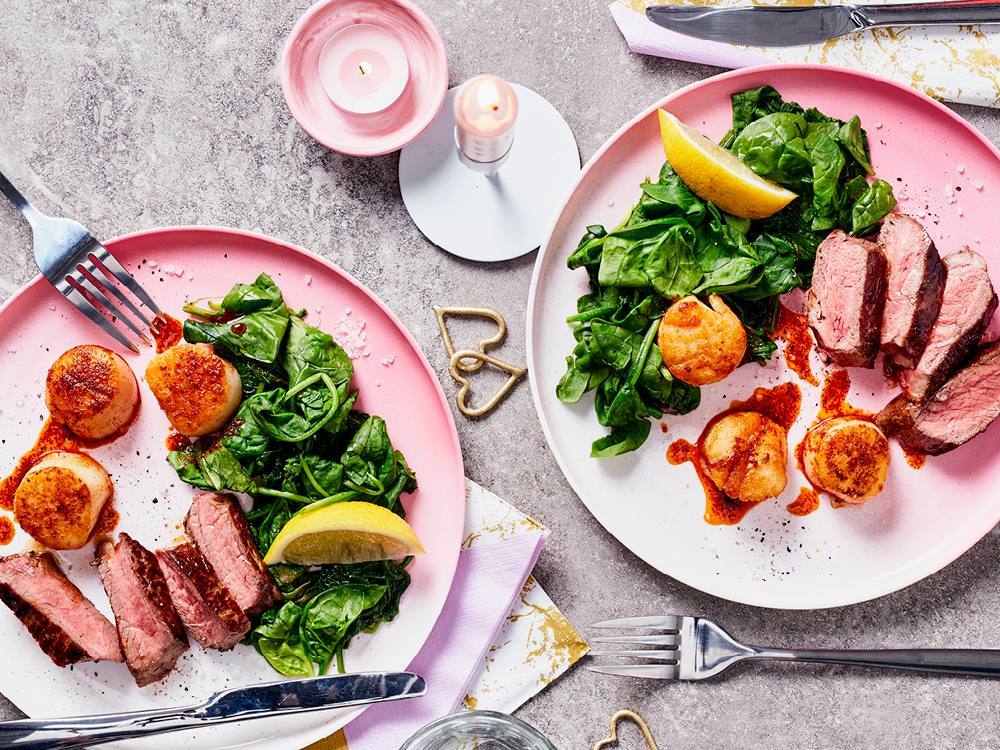 Easy Skillet Chicken Parmesan
One pan and five ingredients bring this Italian-American classic to your table in no time. Just pour a glass of wine and enjoy.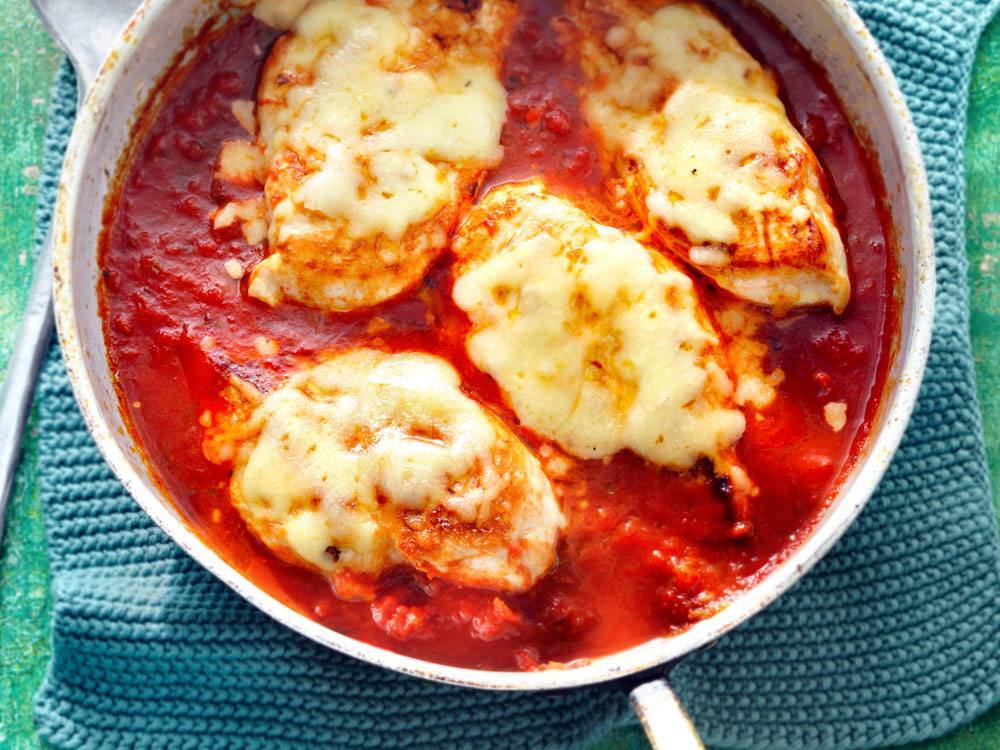 Steak with Red Wine Pan Sauce
This five-ingredient meal is made even speedier with store-bought mashed potatoes.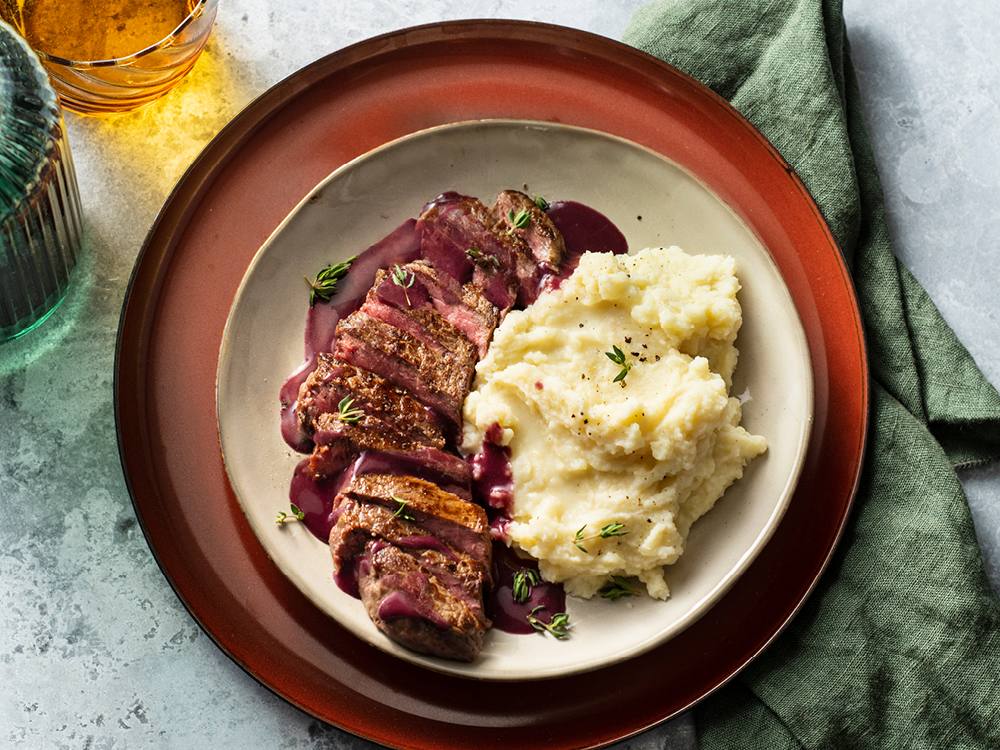 Shrimp and Penne Pasta with Spinach and Pesto
Your food processor brings this homemade spinach pesto together in seconds. It tastes so vibrant with the shrimp and pasta, and looks even better.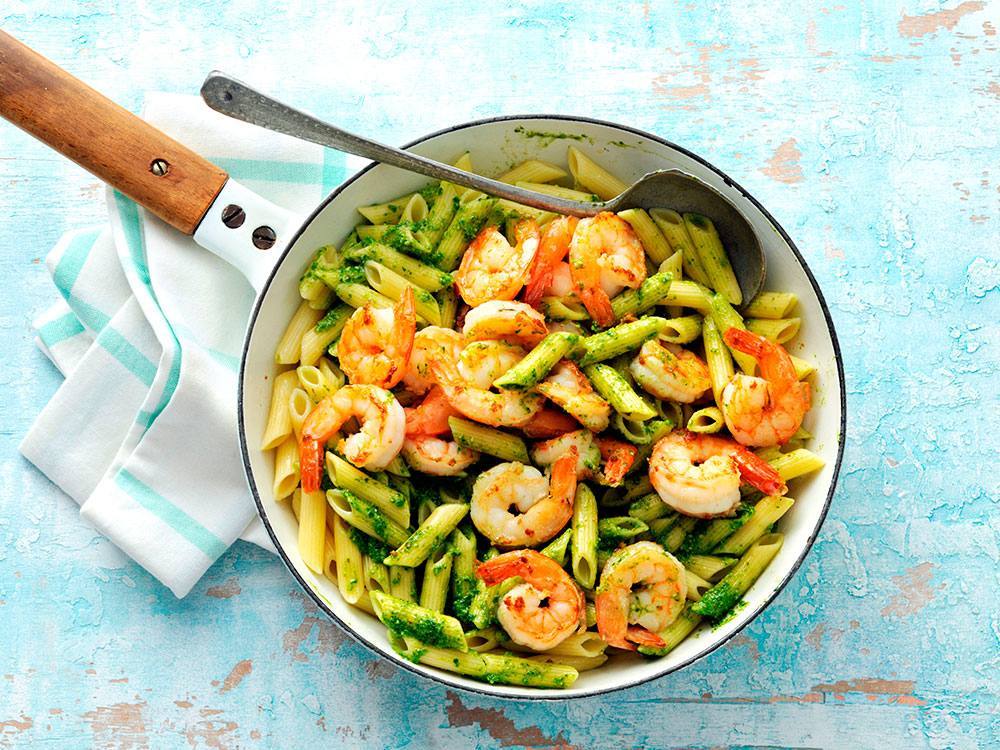 Pork Chop Piccata
Classic lemon and caper piccata gets a new twist as the sauce for seared pork chops. The whole meal uses just one pan for easy cleanup.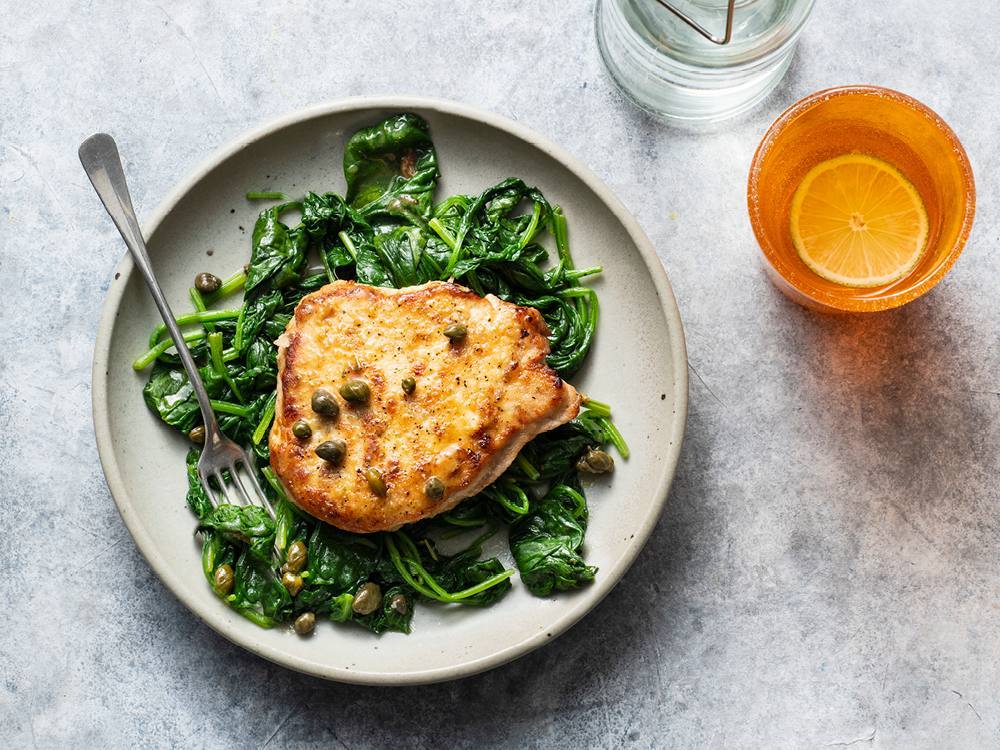 Spring Green Risotto
Risotto feels extra special because of its luxurious texture. This spring version uses seasonal veggies like asparagus, frozen sweet peas, and leeks.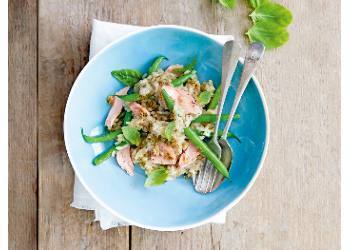 Broiled Miso Salmon with Bok Choy
Sweet and savory Japanese flavors are easy to create at home with this miso-glazed salmon. No one will believe it came from your own kitchen.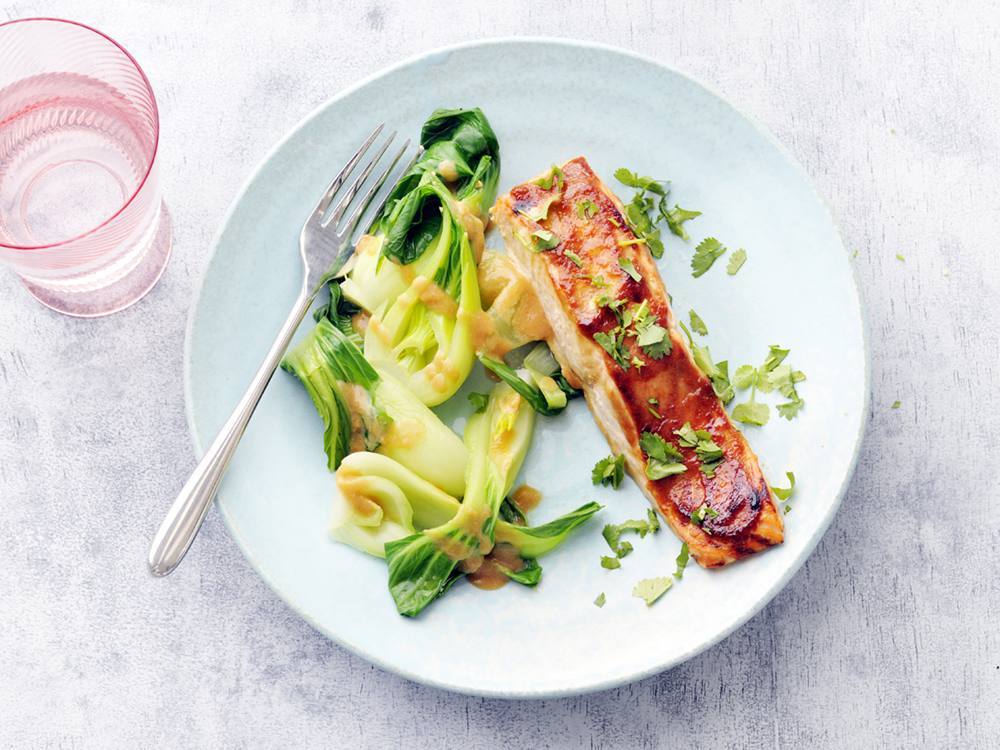 Sweet Potatoes with Creamed Spinach and Steak
When you can't go to the steakhouse, bring the steakhouse to you! Seared New York strip steak is paired with the classic sides for a truly impressive plate.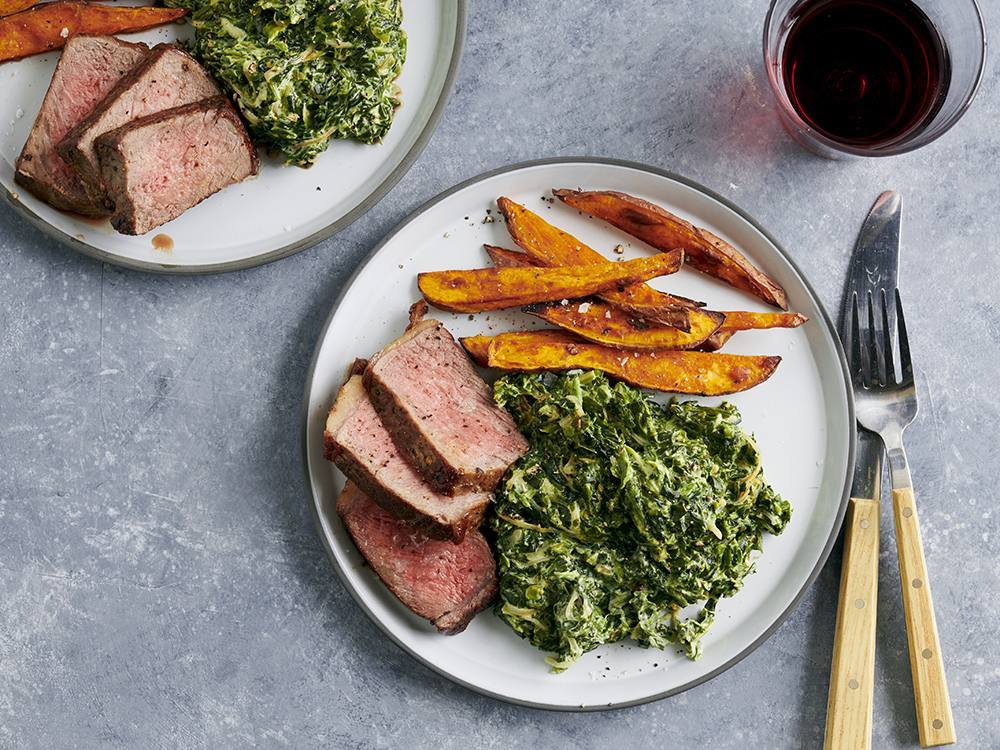 Mini Chocolate Cheesecakes
Save room for dessert! These double chocolate cheesecakes would belong on any restaurant menu. Individual cheesecakes mean you don't have to share.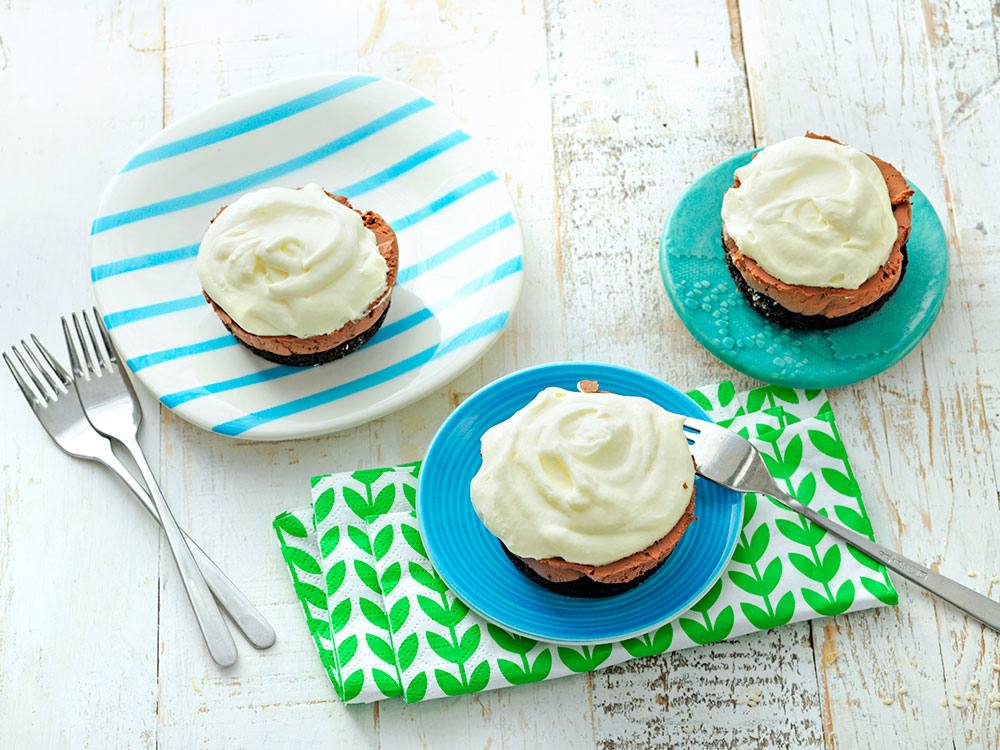 Chocolate Dipped Strawberries
The Valentine's Day classic is a perfect simple dessert year-round, especially in spring when strawberries are in season.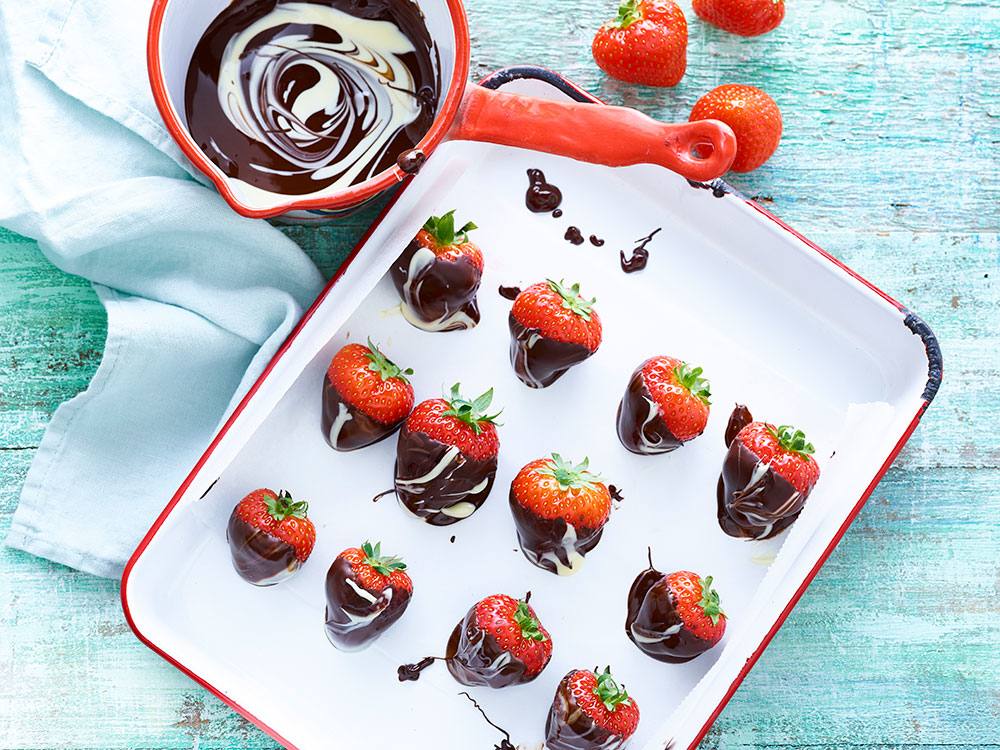 Spiced Caramelized Pears
Poached with vanilla, ginger, and cinnamon and finished with mascarpone cheese, these pears are a total showstopper, yet so simple to make at home. No mascarpone? Plain whipped cream or even sweetened Greek yogurt make fine substitutes.