These easy, delicious home run meals will make DIY dinner night a hit at your house (if only they were as enthusiastic about doing the dishes).
Pizza Night
Salami and Tomato Pizza
Meaty salami takes the place of pepperoni in this recipe that's halfway between pizza and flatbread. Bite-sized grape tomatoes are perfect for little hands to sprinkle – or swap in any type of fresh tomato you have on hand.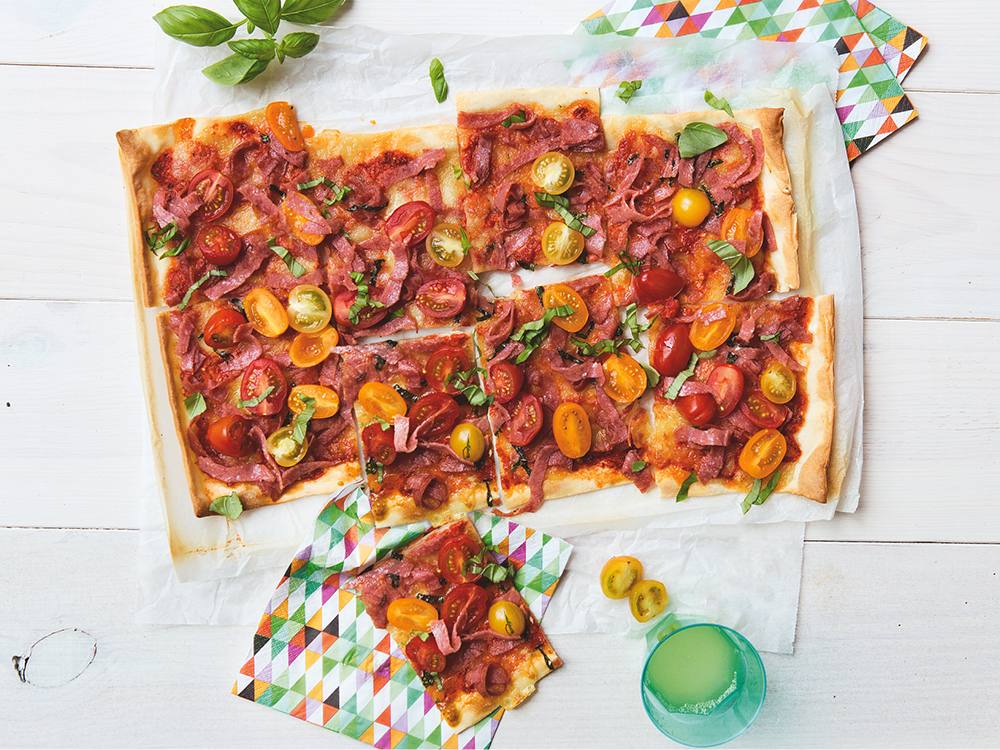 Barbecue Chicken Pizza
Two family favorites collide in this mouthwatering pizza featuring the flavor of barbecued chicken. Melty mozzarella meets meaty chicken breast, tangy BBQ sauce, and red onion for an unusual pie that's sure to become a dinnertime regular.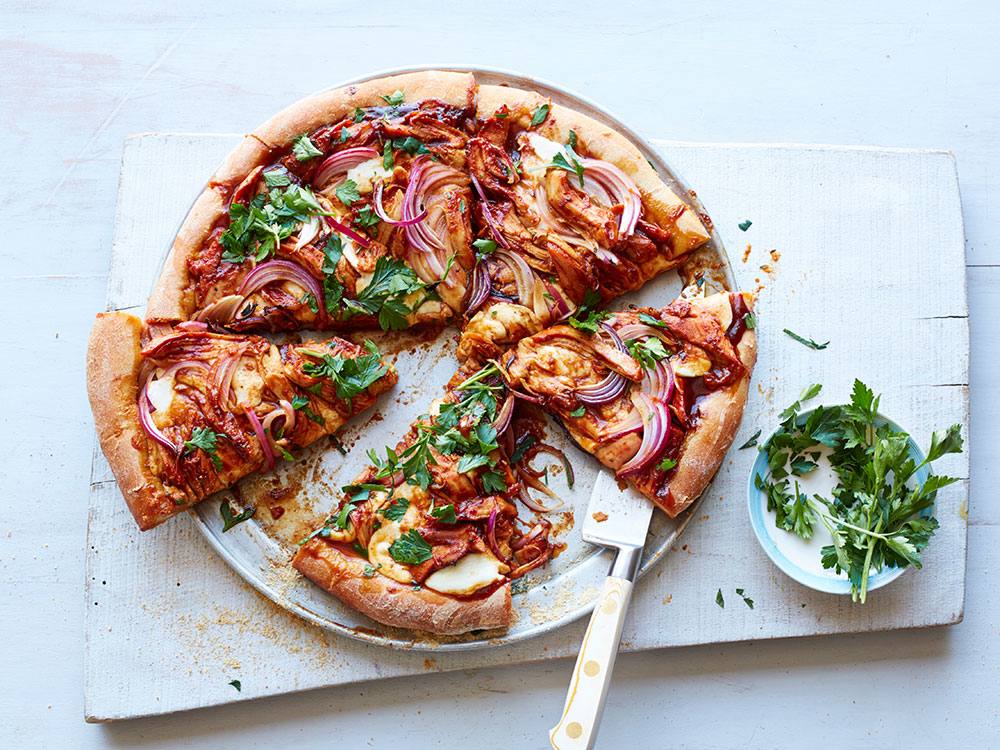 Nacho Pizza
Can't decide between nachos and pizza? Satisfy both cravings with this south of the border-inspired pizza featuring the bold flavors of refried beans, tomatoes, avocado, and salsa.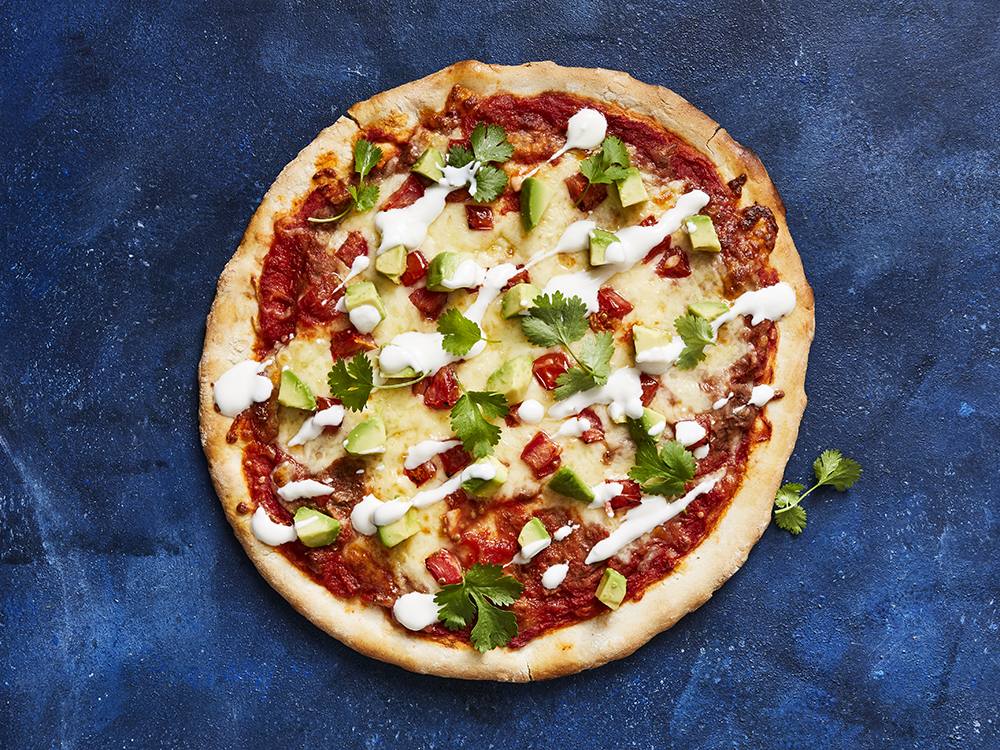 Sausage Pizza
Traditional sausage pizza gets a better-for-you makeover in this recipe that uses Italian chicken sausage. Shhh…no one has to know there's a layer of veggies hiding under the cheese!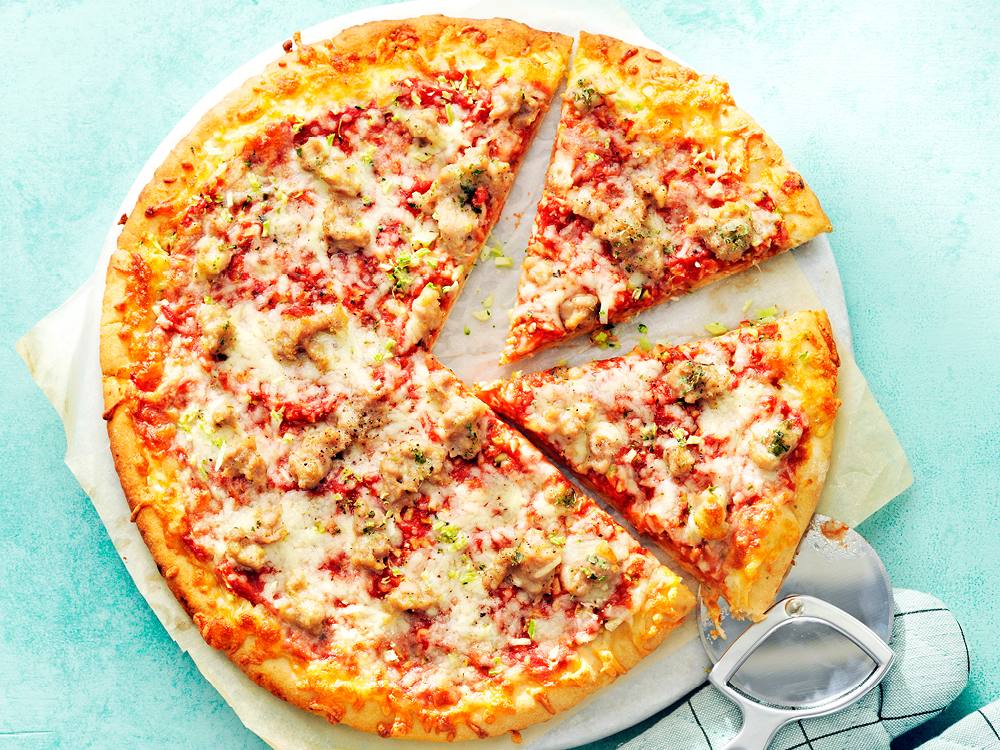 Gluten-free Veggie Pizza
Garbanzo bean flour is a versatile, protein-packed staple no gluten-free pantry should be without. It's the base for this satisfyingly crispy skillet pizza that can be topped countless ways with virtually any fresh or frozen vegetables.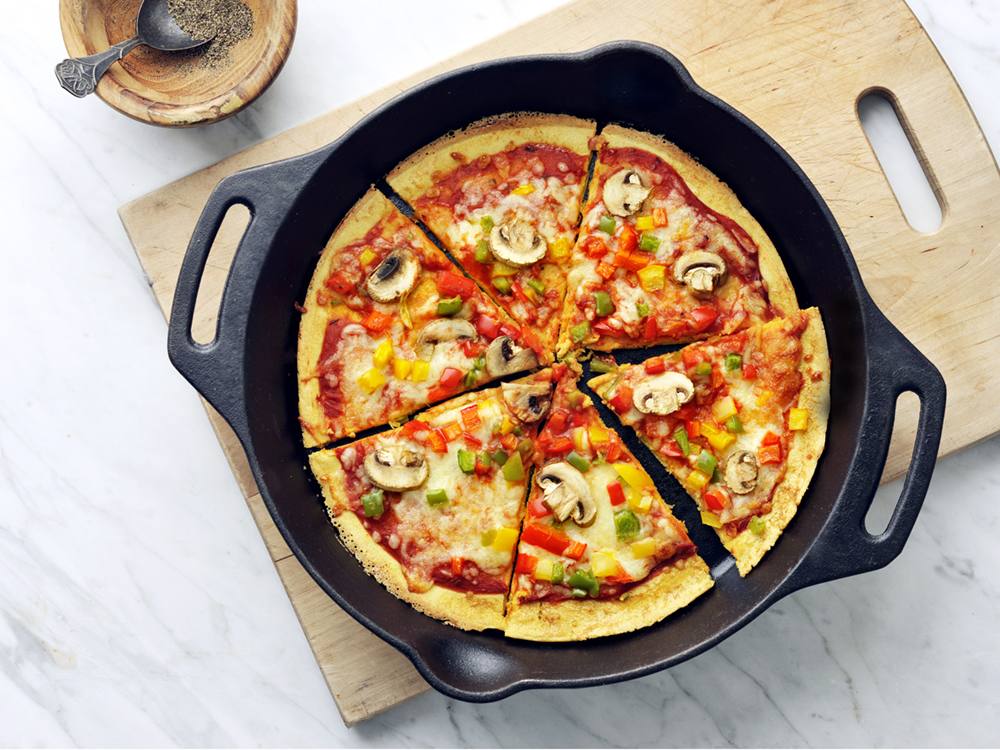 Taco Night
Buffalo Chicken Tacos
15 minutes + 2 all-star chicken dishes = one insanely delicious taco. We've taken the fiery heat of Buffalo wings and wrapped it into a creamy, tangy taco garnished with the crunch of fresh carrots and cilantro.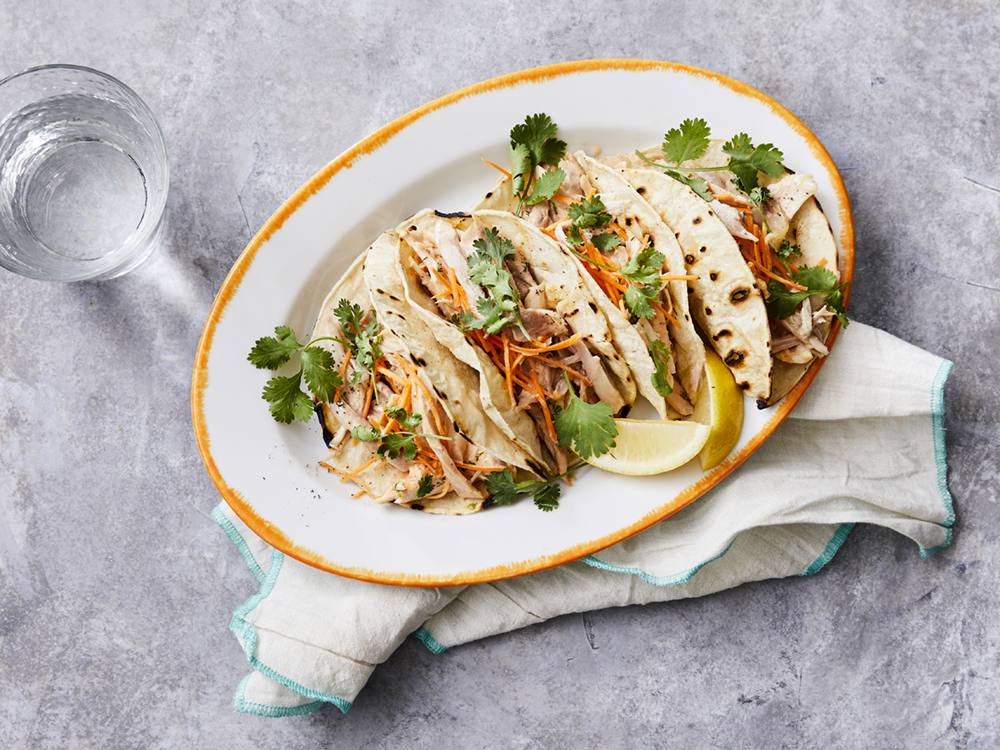 Grilled Corn and Bean Tacos with Green Chile Crema
Delicious with fresh or frozen corn, these vegetarian whole wheat soft tacos are a nutrient-packed twist on taco Tuesday. Pantry standby kidney beans get a major hit of flavor from a simple three-ingredient green chili crema.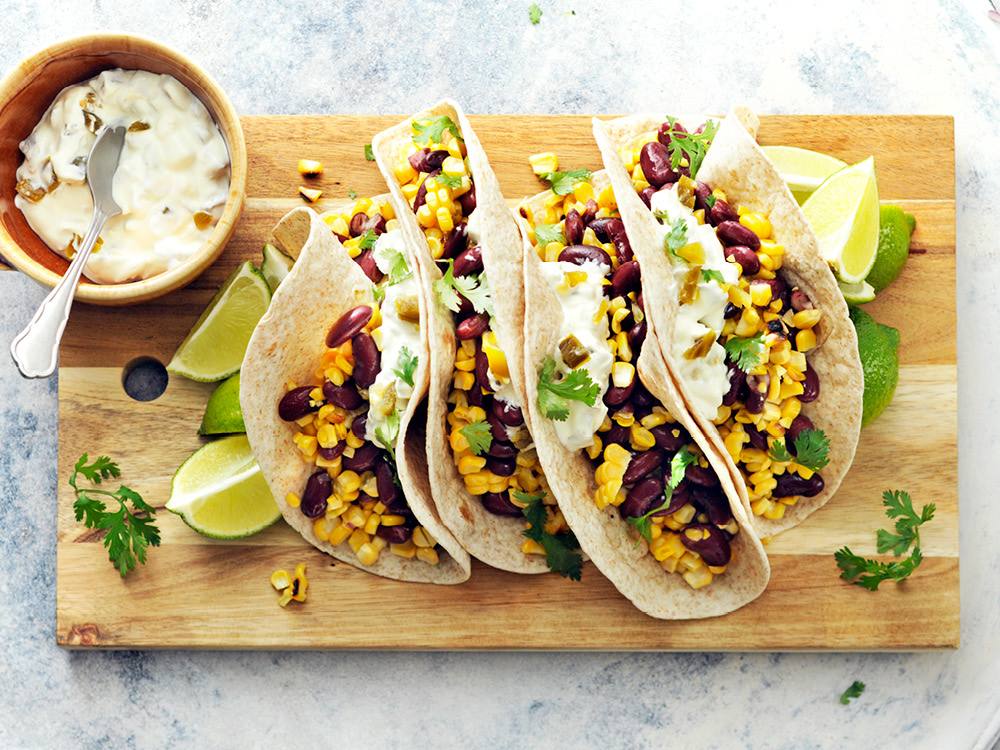 Crispy Tilapia Tacos
Travel plans on hold? Time for a seaside stay-cation. Our crispy tilapia tacos are so light and easy to make, you'll feel like you just spent a day at the beach.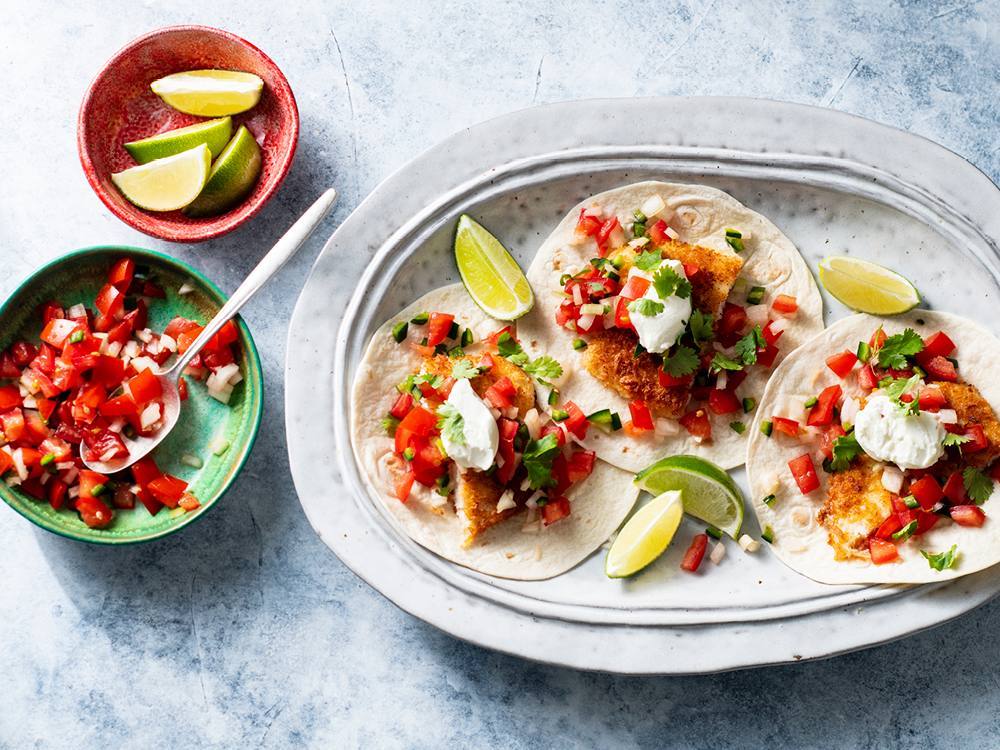 Crunchy Turkey Tacos with Avocado Salsa
Lighten up your taco platter by swapping out beef for lower calorie ground turkey. Topped with a luscious avocado salsa and crisp Romaine lettuce, these tasty tacos will satisfy even the meatiest appetites.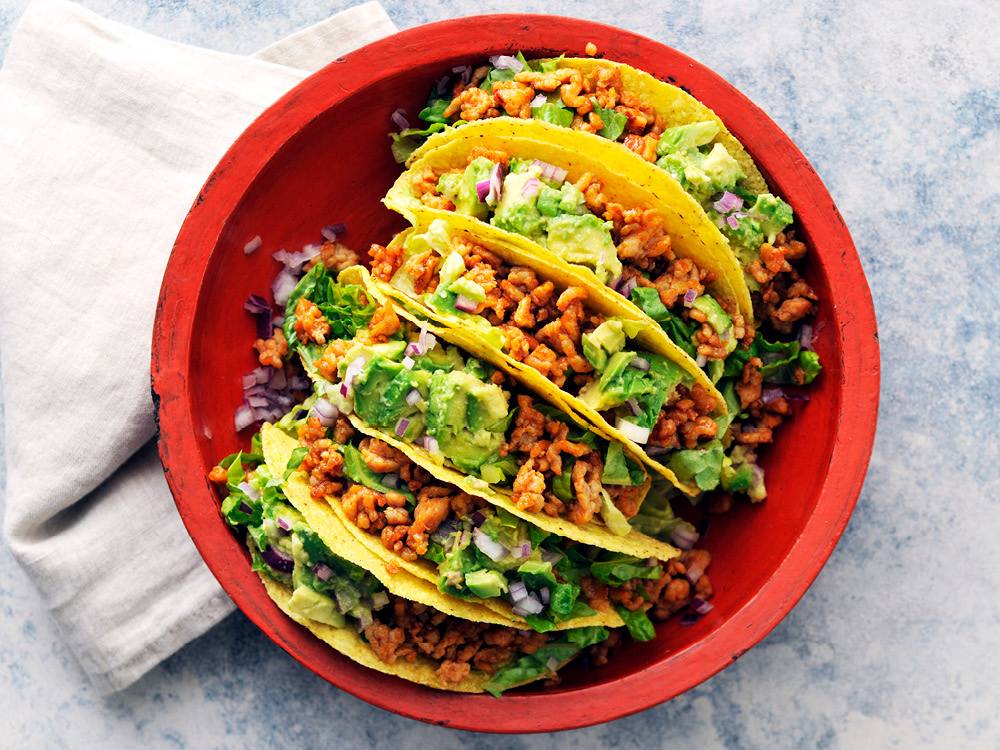 Slow Cooker Breakfast Tacos
Anytime can be taco time with this no-fuss slow cooker recipe. Kids will love to help crack eggs and whisk together ingredients before assembling their own tacos.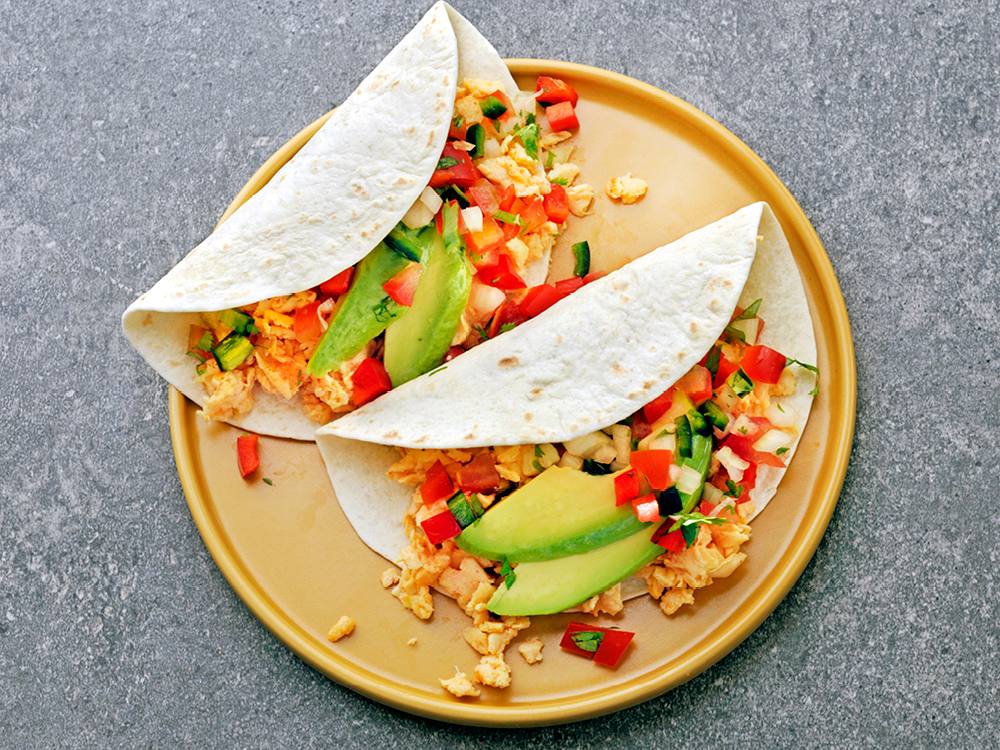 Nacho Night
Vegetarian Sheet Pan Nachos
Cheesy nachos are the ultimate snack for family game night or hanging on the couch with a movie. This mouthwatering meat-free version is made on a sheet pan for easy assembly, sharing, and cleanup.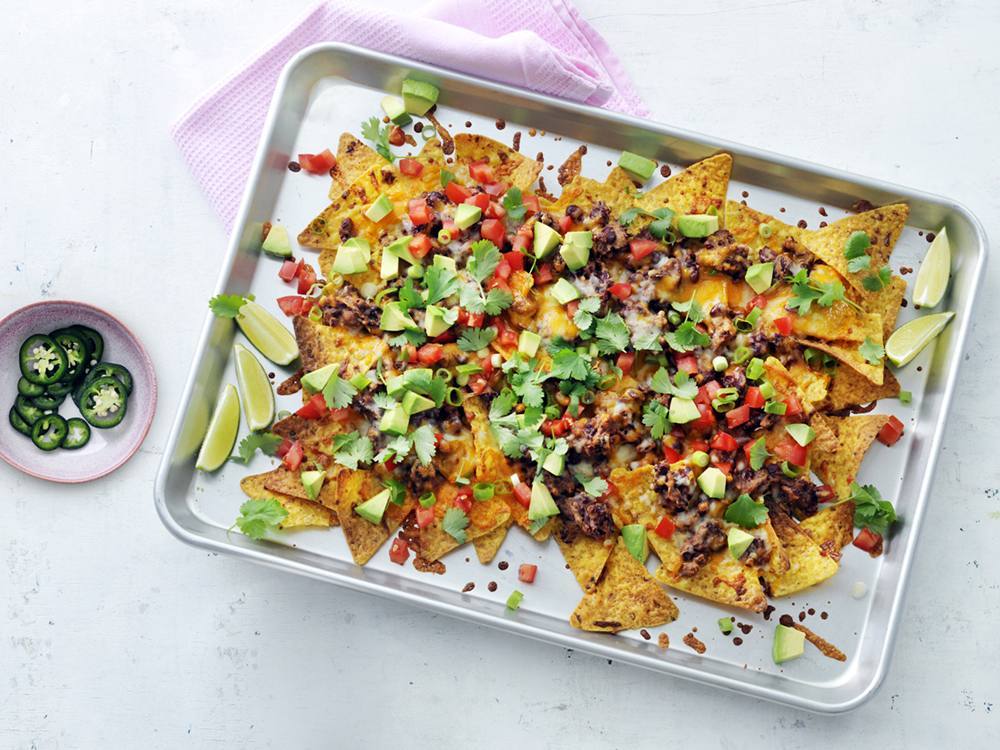 Waffle Fry Nachos
Whip up a platter of the unexpected with decadent waffle fry nachos. The unique shape of zesty frozen waffle fries is a perfect vehicle for gooey cheese, savory black beans, and salsa.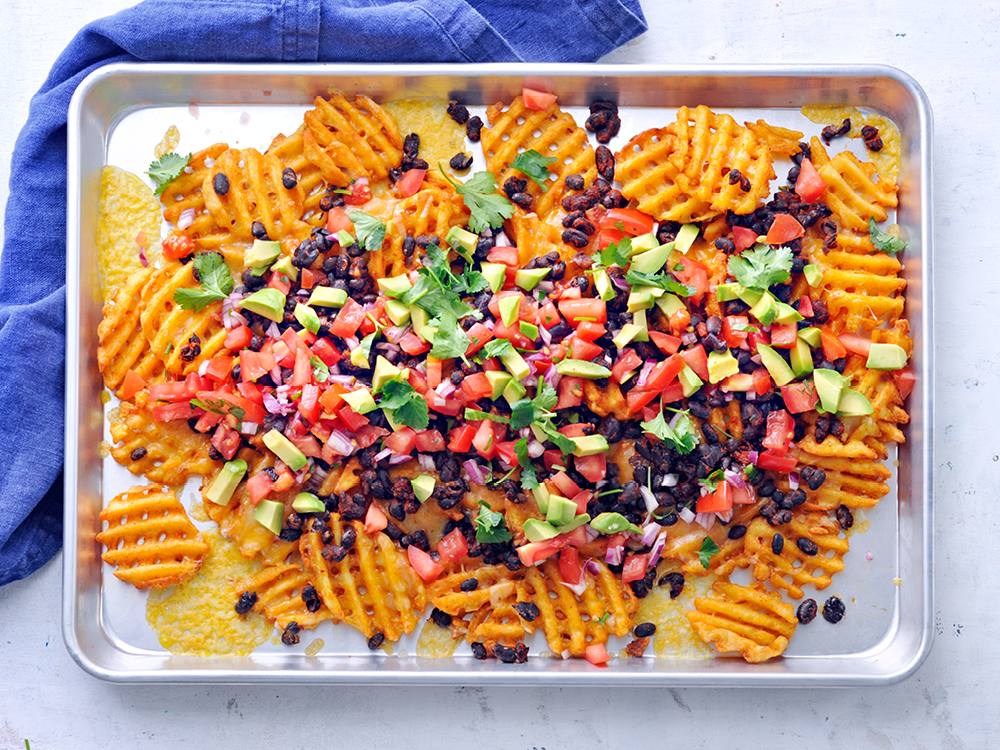 Lightened Up Loaded Nachos
Taking a cue from taco salad, these lightened up nachos are loaded with veggies. Roasted zucchini and sautéed shiitake mushrooms star alongside black beans, jalapeño, and creamy avocado for vegetarian nachos that are main course-worthy.