Thanksgiving means turkey, but it would be nothing without the real stars of the show: all the tasty sides. Whether you're a mashed potato aficionado, a candied yam super-fan, or a green bean casserole queen, the supporting players at the big meal are something to look forward to all year long.
Want to give your sides even more of the spotlight this year? Try these new twists on traditional holiday favorites featuring seven premium brands full of exceptional flavor, quality, and value.
Rummo Pasta: Leftover Pasta Frittata
When it comes to pasta, not all noodles are created equal, and no one knows that better than the artisans at Rummo Pasta. Now in their sixth generation, family-owned Rummo pasta tastes better because it's made better, using a patented "slow processing" technique that earned the world's first "al dente" certification for perfect texture every time. The firm bite of Rummo spaghetti is ideal for using leftover pasta that's destined to become a new no fuss breakfast classic. Bell peppers, onions, and garlic round out this deep-dish egg casserole with spaghetti for a family-friendly crowd-pleaser loaded with fiber, antioxidants, and vitamins. Shop Rummo pasta here.
Botticelli Foods: Eggplant Stacks with Zucchini Over Soft Polenta
Bring a little taste of Italy to your all-American Thanksgiving with Botticelli Foods Premium Marinara Sauce. This rich and flavorful sauce is handmade by a fourth-generation Sicilian family using 100% Italian-grown tomatoes. Its small-batch flavor is perfect for quick-cooking dishes that don't taste like shortcuts, like this easy show stopping dish. Botticelli Marinara, helps elevate this lighter version of eggplant parmesan with all the classic flavors that are a great addition to your Thanksgiving spread. Shop Botticelli Foods here.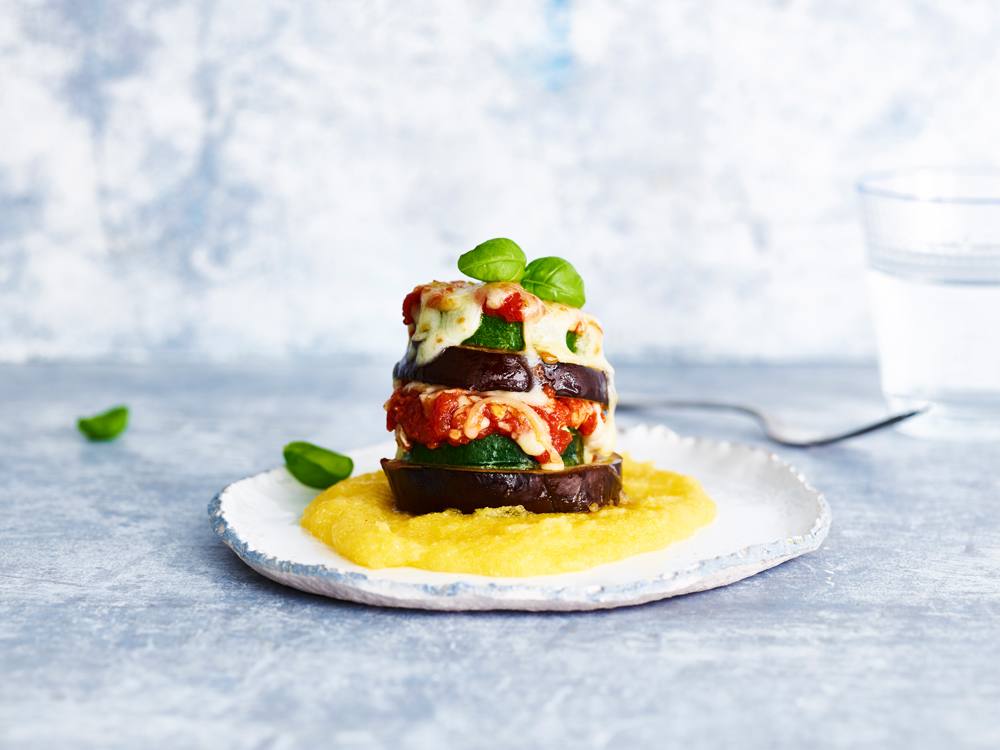 Aleia's Gluten-Free Foods: Stuffed Tomatoes
Going gluten-free this Thanksgiving? Go with Aleia's, America's #1 gluten-free stuffing mix. This woman-owned company makes outstanding products – including breadcrumbs, croutons, and cookies – that deliver superior taste and texture without any gluten, dairy, or soy. No matter who's seated at your holiday table, this fresh take on roasted turkey's favorite side kick is certain to impress. Just combine Aleia's savory stuffing mix with chopped chives and olive oil, stuff inside medium tomatoes, sprinkle with Parmesan, and bake for a perfectly portioned, crispy-topped side everyone will love. Shop Aleia's Gluten-Free Foods here.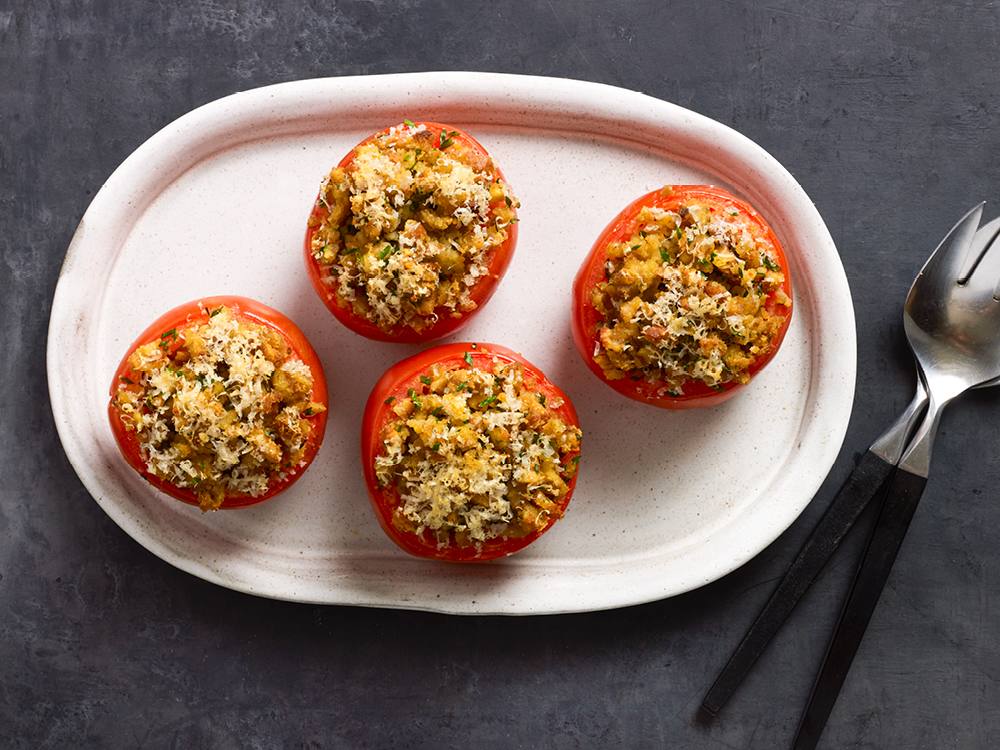 Good Culture: Instant Pot® Sour Cream and Chive Mashed Potatoes
For rich, tangy flavor with a dose of gut-friendly probiotics, you can't beat Good Culture sour cream. Made with simple ingredients – fresh milk from pasture-raised cows and probiotic cultures – and zero hormones or preservatives, thick & creamy Good Culture sour cream is an ingredient you can feel good about serving. It's the key to irresistibly decadent mashed potatoes that are a snap to make using the Instant Pot®, saving you space on the stovetop. Whip up the traditional combo of peeled russet potatoes, milk, sour cream, and chives ahead of time and keep warm for up to an hour in the Instant Pot® until you're ready to serve. Shop Good Culture here.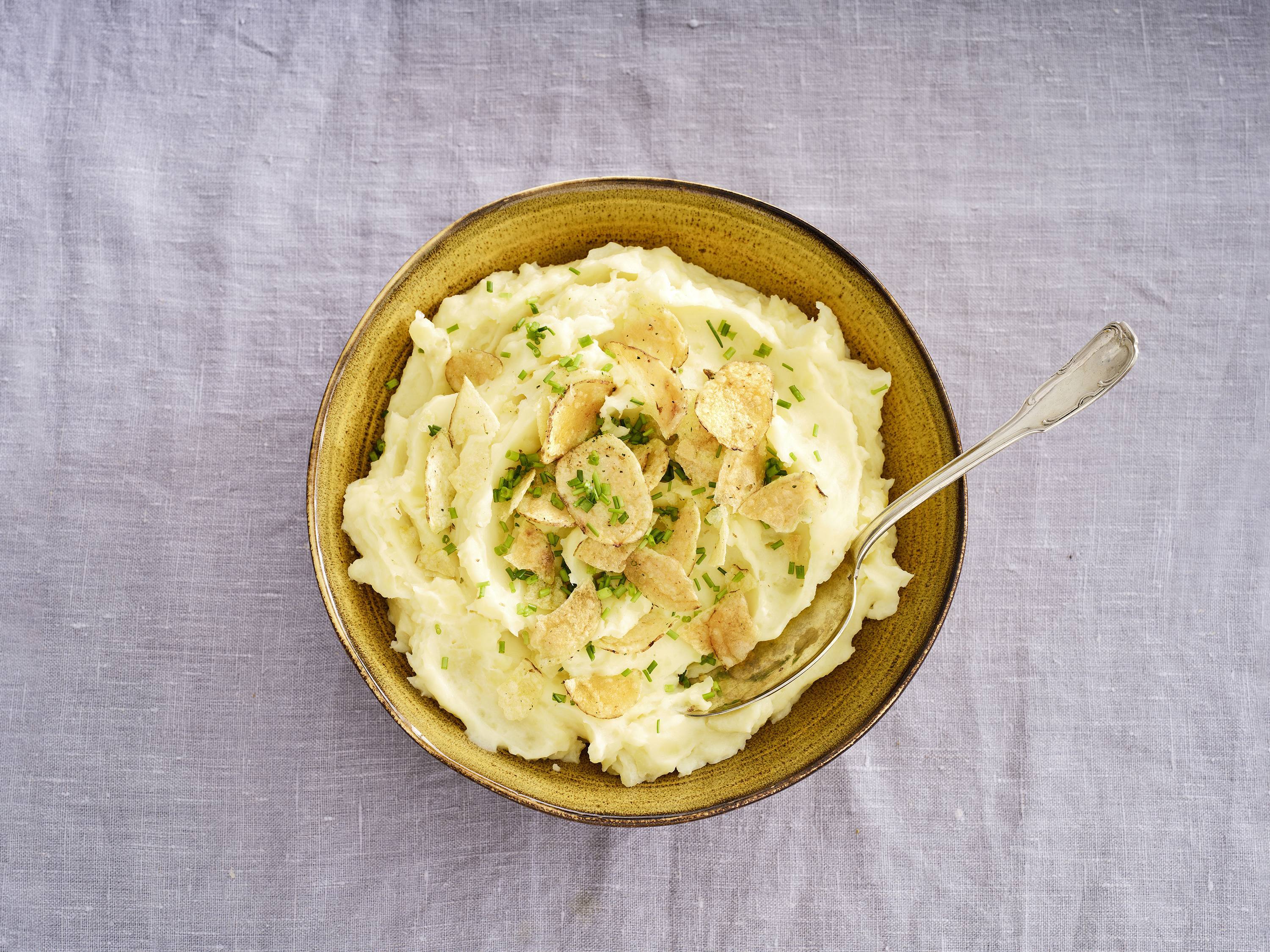 Bonafide Provisions: Creamy Sweet Corn Soup
When you want the best certified organic cooking broth with unparalleled homemade taste, reach for a box of Bonafide Provisions. Their delicious, certified organic chicken and vegetable broths are made with only ingredients you'd find in your kitchen – no processed "natural" chicken flavor, canola oil, concentrates, or added sugar. The deep flavor of Bonafide Provisions vegetable broth works as a secret weapon transforming ordinary dishes into extraordinary meals. Use it as the base of this creamy soup featuring frozen corn and vegetable broth — we guarantee your whole family will love it. Shop Bonafide Provisions here.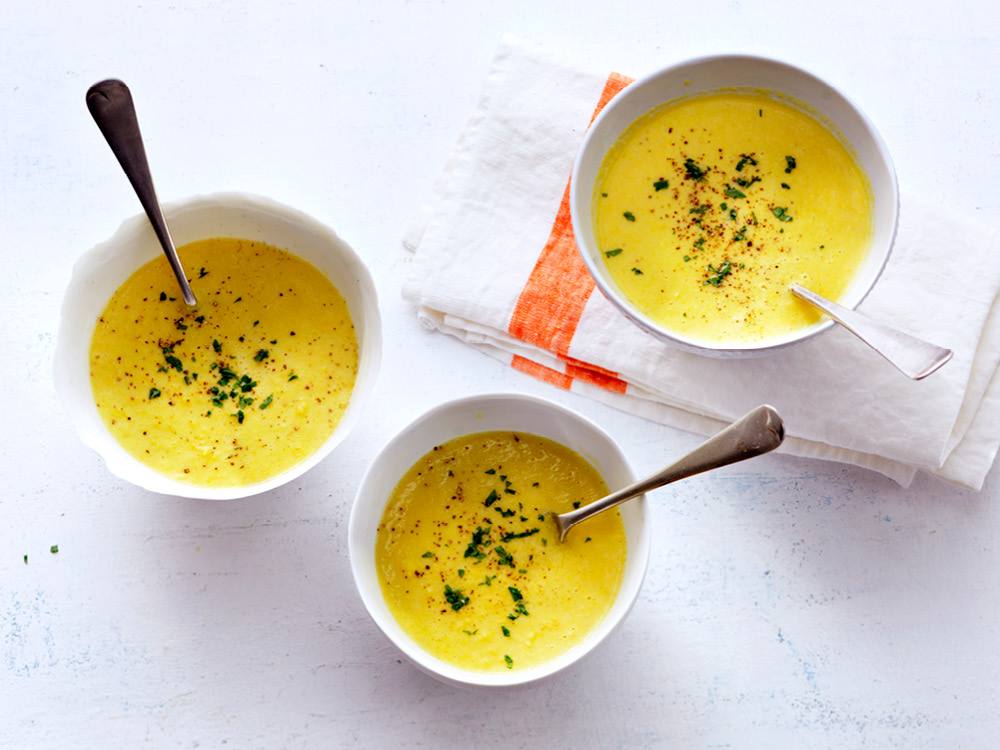 O Olive Oil & Vinegar: Balsamic-Roasted Acorn Squash
The best oils and vinegars are made with the best ingredients, which is why O Olive Oil & Vinegar has carefully sourced its ingredients from California for over 25 years. With bold flavors like blood orange, Meyer lemon, basil, and roasted garlic, there's an O Olive Oil or Vinegar for every occasion. We love the rich tang of O Oak-Aged Balsamic Vinegar atop these tender acorn squash. Roasting brings out the sweetness of winter squash, which balances the tangy balsamic glaze. Toasted pecans lend a nutty crunch to this five-ingredient side dish, perfect for any holiday spread. Shop O Olive Oil & Vinegar here.
Create moments of joy and inspire wellness this holiday season with Sweet Loren's Refrigerated Cookie Dough, crafted exclusively with clean, plant-based ingredients for a difference you can taste. Sweet Loren's Sugar Cookie Dough, found in the refrigerated dairy section, has delicious simplicity, and offers a blank canvas for your holiday desserts or fun cookie decorating. With Sweet Loren's, there is no limit to recipe inspirations this holiday season. Shop Sweet Loren's here.