Simple Red Berry Tart
Pre-made puff pastry takes the guesswork out of this easy tart studded with fresh berries.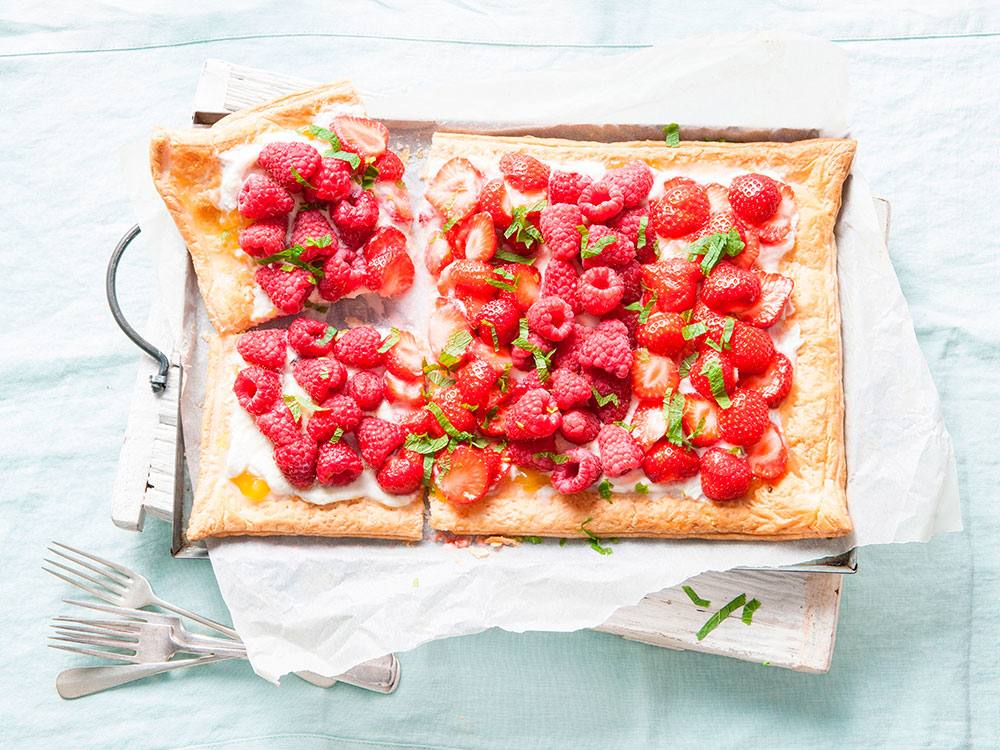 Scones with Strawberries and Cream
These light, fluffy scones are ready to serve in 30 minutes using common pantry ingredients. For extra decadence, top with fresh whipped cream.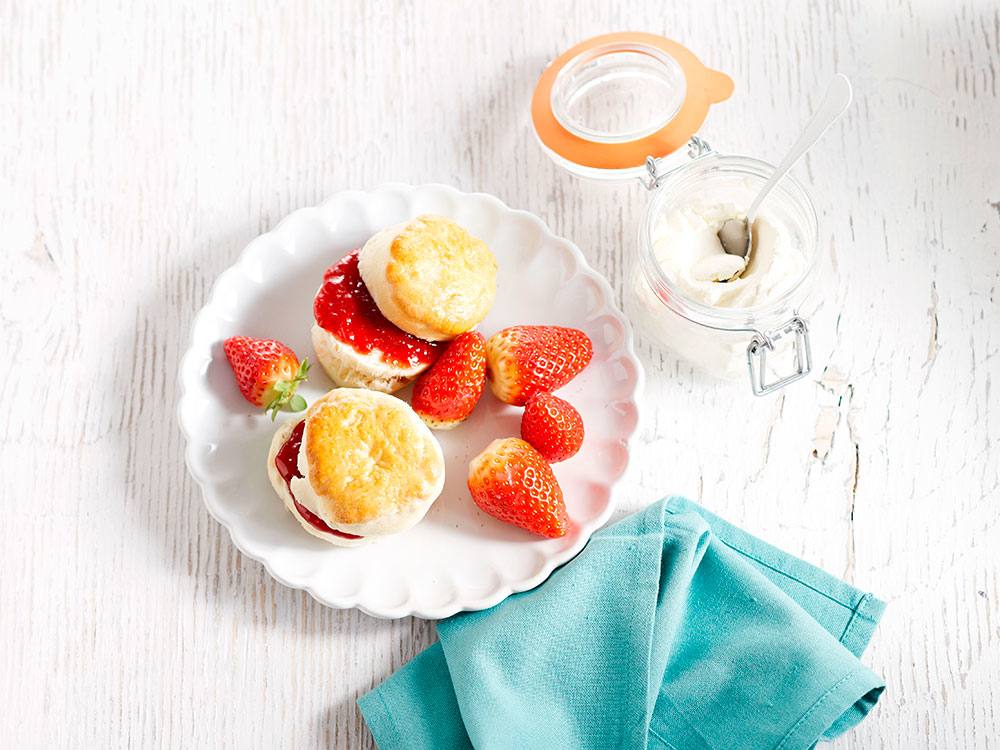 Avocado and Strawberry Salad
Crisp watercress, creamy avocado, and sweet strawberries flavor every bite of this easy seasonal salad. Serve with grilled bread, as shown, for added crunch.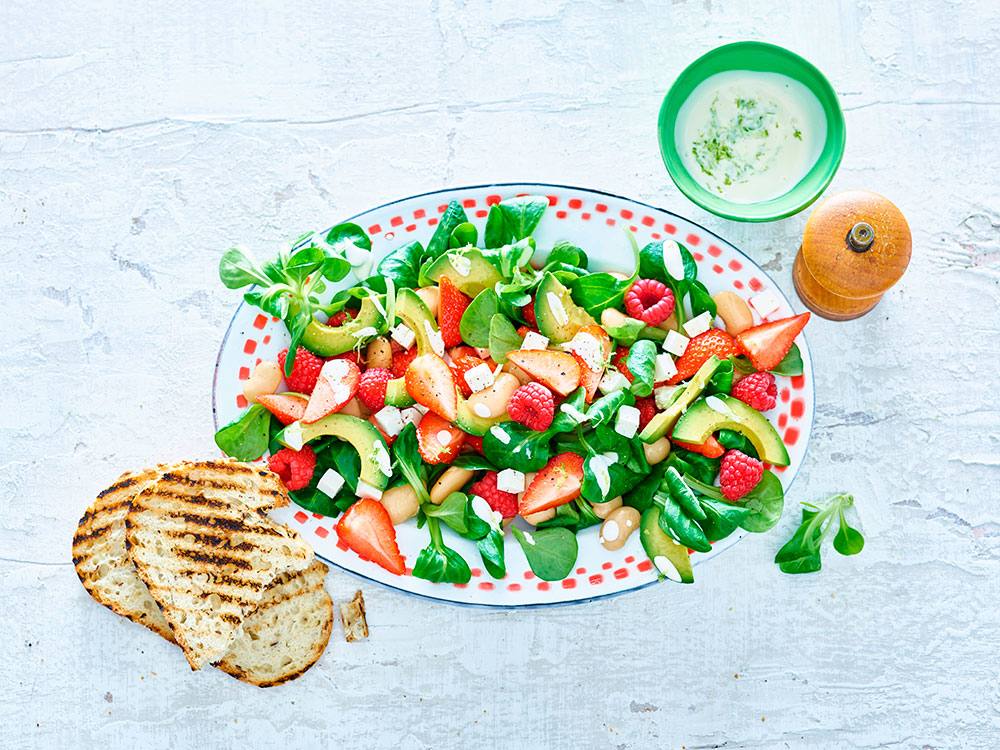 Strawberry Lemonade
Perfect for enjoying poolside, this refreshing drink is sweetened with honey and features zippy ginger for an extra flavor boost.
Rhubarb and Strawberry Compote
Enjoy this fruit-filled compote on morning oatmeal or pancakes, or even spooned over a bowl of vanilla ice cream.