Rise and shine … and eat breakfast! In a perfect world, that's how the saying would go—and how every busy morning would start. If the before-school routine doesn't look quite as simple in your household, don't worry, you're not alone. Mornings are Hectic! And pretty much every parent can relate! So we asked six busy moms and dads to tell us how they keep their families fueled on frenzied weekday mornings. These are the breakfast staples they can't live without.
Oatmeal
"My kids all operate on different schedules, and they definitely have different tastes," says Jackie G., mom of three (ages 7, 4, and 2). "Oatmeal is something that everyone will eat and I love that it can be served right away or sit around for a while. It's healthy and cheap, and not just a breakfast food in our house." Want something that's even easier than instant oatmeal? Overnight oats soak in the fridge (yes, overnight) and get ready while you sleep. This recipe features cinnamon-y goodness that tastes almost like dessert!
Overnight Blueberry Cinnamon Oats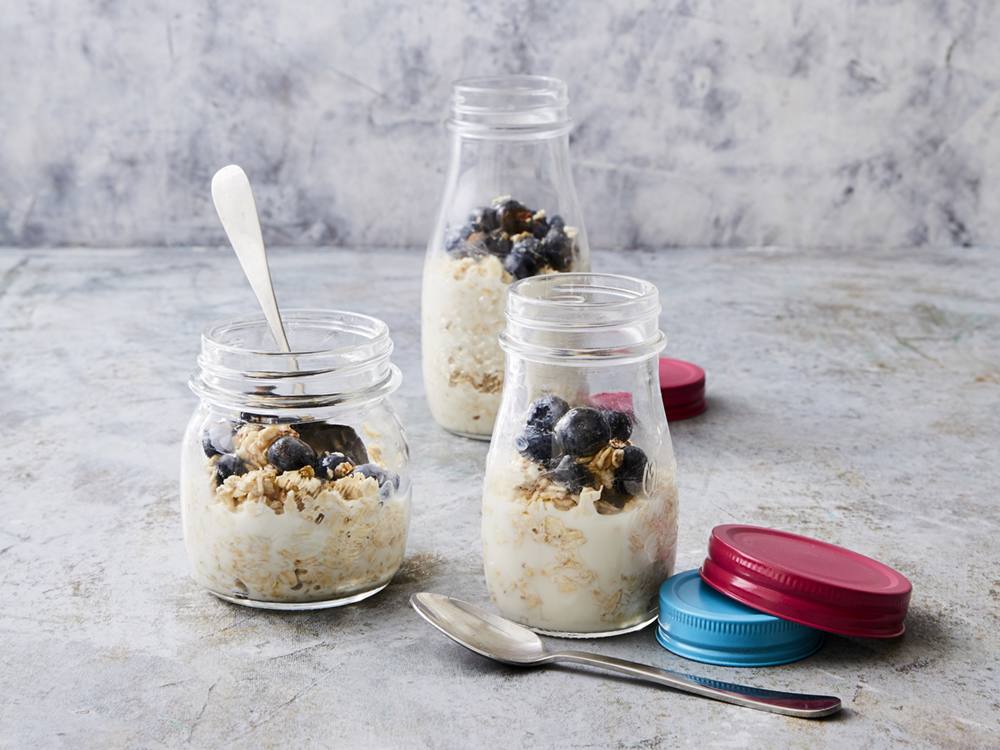 Yogurt
"With two full-time working parents, our schedules require something super-fast and easy that we can literally grab and run out the door," says Erin H., mom of 4-year-old twins. "We always have yogurt in the fridge. The boys love it, and I know they're getting some protein and calcium."
For even more protein and an added dose of fiber, this five-minute peanut butter and yogurt dip with apple slices is always a winner. Bonus: It's also a quick and easy after-school snack that older kids can make themselves.
Apple Slices with Peanut Butter-Yogurt Dip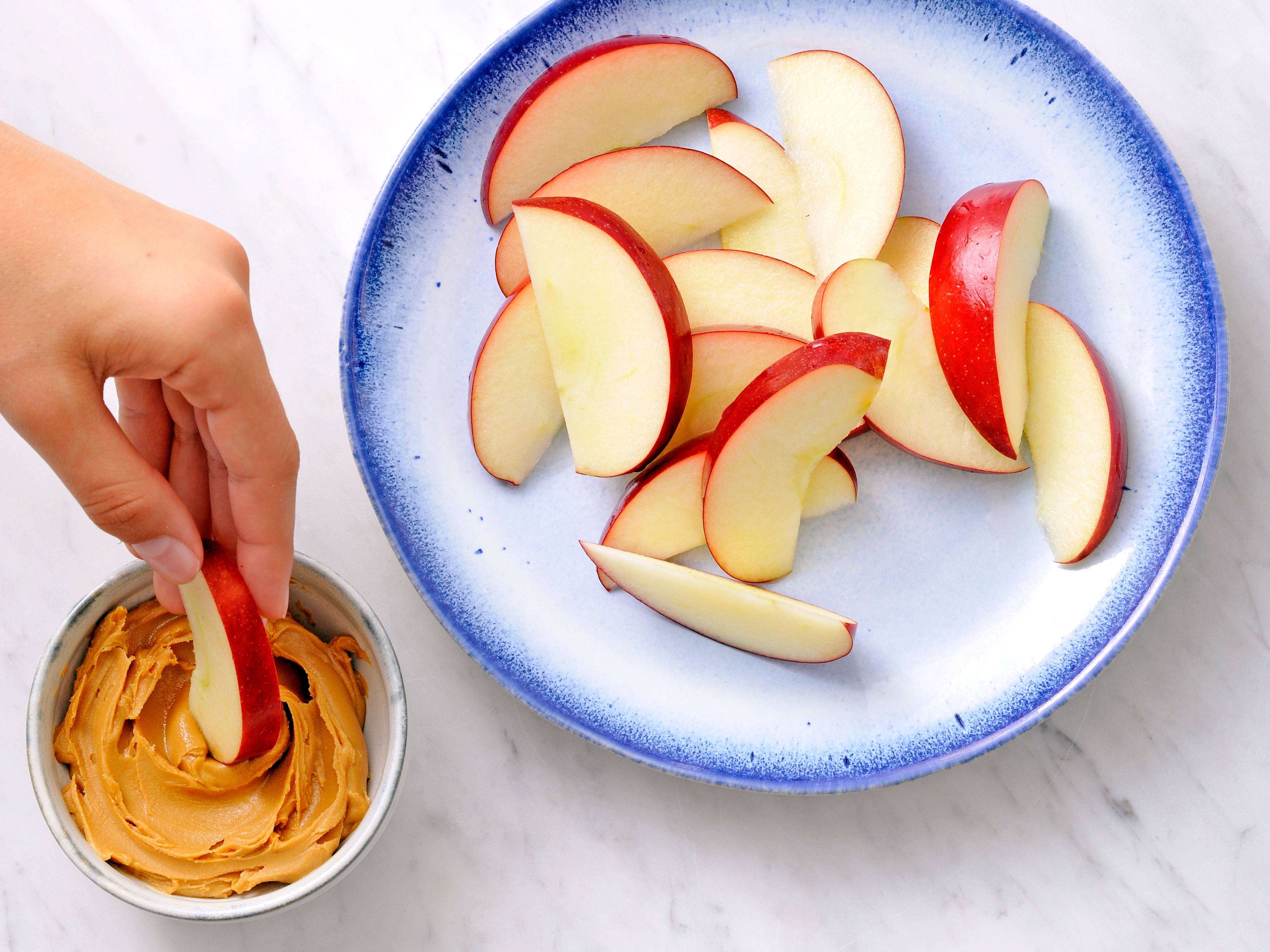 Frozen Waffles
"I'm not the greatest cook, as my kids like to remind me all the time, so I'm all about foods from the store that do most of the work for me," says Carlos G, dad of two (ages 10 and 8). "Frozen waffles have a permanent spot in our freezer."
If you're a better cook than Carlos, you might appreciate this five-minute upgrade, which turns kid-friendly frozen waffles into a protein-packed sandwich that's easy to gobble on the go or wrap and pack for later in the day.
Turkey, Egg, and Cheese Waffle Sandwich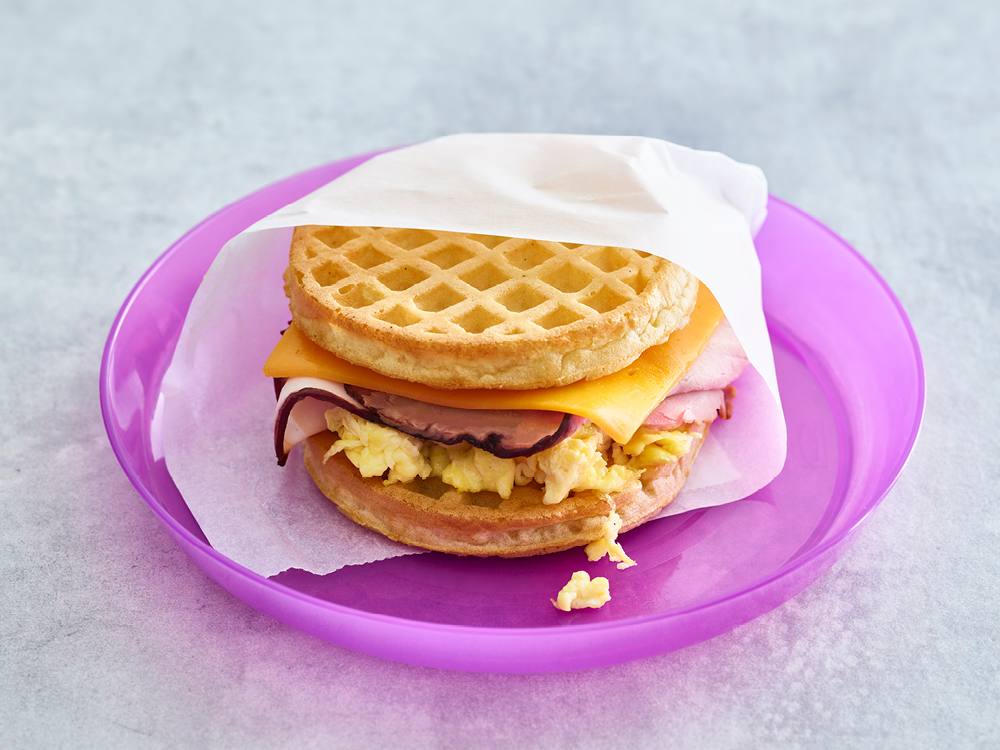 Peanut Butter and Jelly
Perhaps the most classic food duo of all time, peanut butter and jelly is sure to hit the spot for all ages, any time of day. "If my daughter and I can both eat the same thing at the same time, it's definitely a bonus," says Kate O., mom of a 6-year-old. "We do a lot of peanut butter and jelly." You can think outside of the breadbox, too: These four-ingredient bites are made with dates and oats, so they're full of fiber and protein to keep everyone fueled and happy.
Peanut Butter & Jelly Bites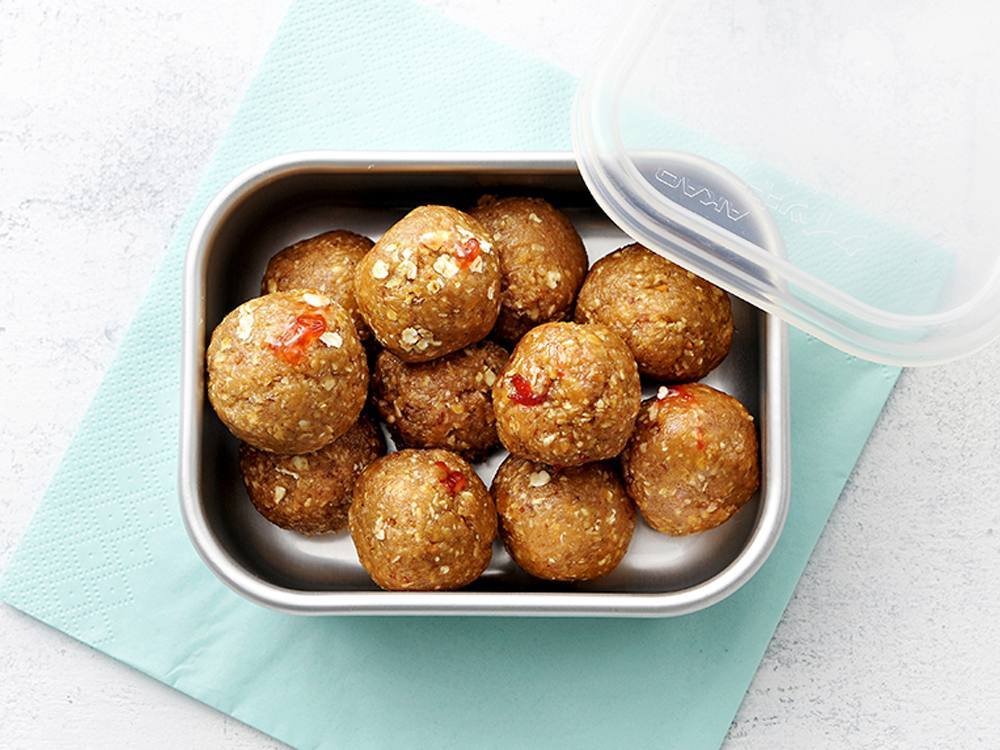 Quinoa
Quinoa for breakfast? Yes! "Our family doesn't eat meat, so we're always looking for plant-based protein that the kids will actually eat," says Robert R., dad of two (ages 8 and 5). "When I found out how much protein there is in quinoa, I started cooking extra and reheating the leftovers for breakfast. It's fast, and you can always change it up with different spices and toppings." These endlessly customizable quinoa grain bowls are loaded with nutrients and can be made with microwave-ready, pre-cooked quinoa, so you don't even have to plan ahead.
Quinoa Breakfast Bowls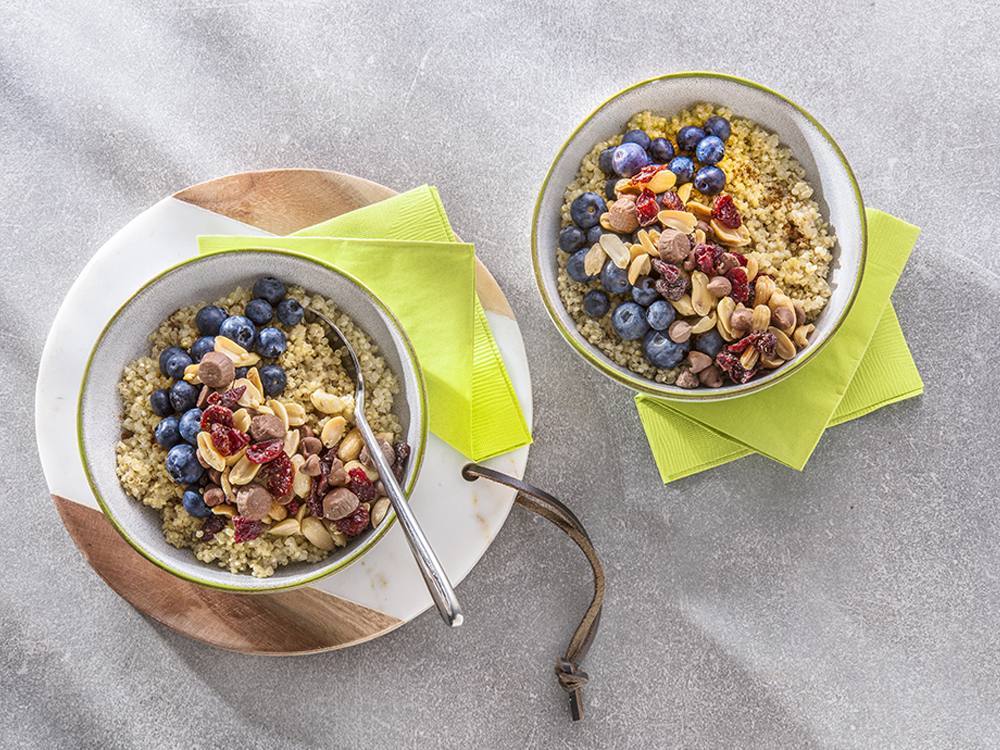 Frozen Breakfast Burritos and Quesadillas
Store-bought frozen burritos are the ultimate breakfast hack. They're quick to reheat and perfectly portable. "I love them and so does my son," says Eli J., father of an 11-year-old. "On the weekends we sometimes make our own, but to be honest, the frozen ones taste just as good." If you have some time in your upcoming weekend schedule, try these sheet pan quesadillas. You can freeze the slices and microwave what you need on a busy weekday morning.
Sheet Pan Breakfast Quesadillas