Chocolate Chip Egg Cream
This no-fuss take on the original soda shop treat contains neither eggs nor cream. A chocolate chip cookie garnish and flavored syrup turn the combo of whole milk and seltzer into a sippable spin on cookies and crème.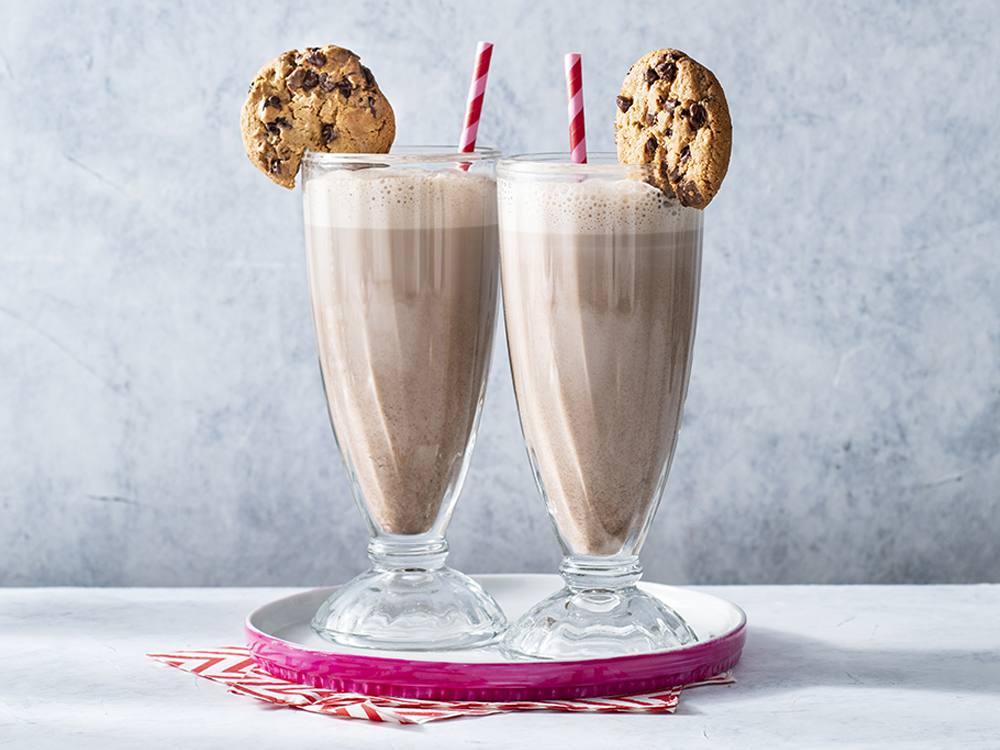 Orange Cream Freeze
Your favorite orange popsicle gets a glass-worthy upgrade in this light and luscious freeze. Frozen orange juice concentrate adds bright citrus flavor to milk and ice cream blended with vanilla.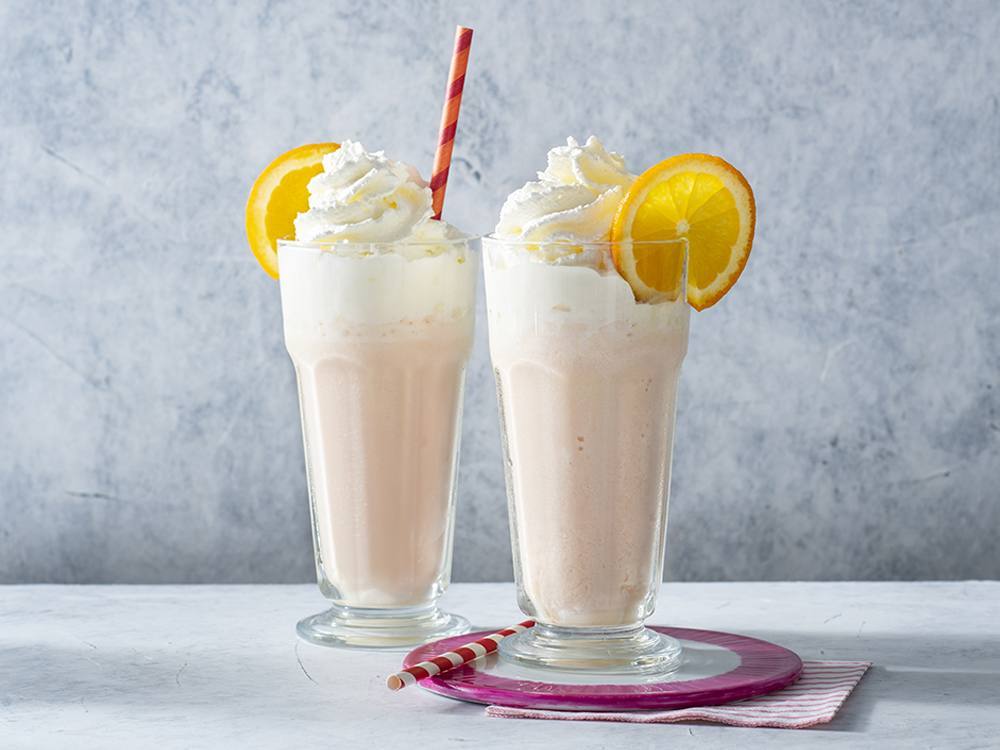 Pink Lime Ricky
You'll be tickled pink by this rosy riff on an old school citrus soda. A homemade simple syrup infused with fresh raspberries turn sparkling water with lime into a sweet and fruity refresher.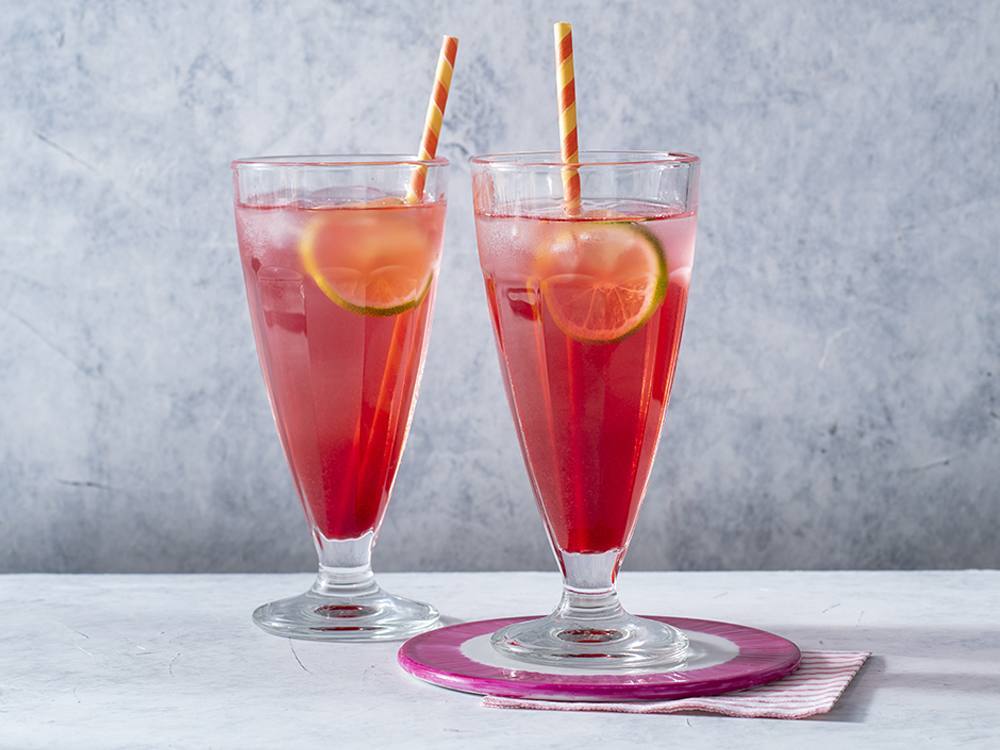 Iced Coffee Floats
Everyone will be buzzing about this dessert-worthy take on iced coffee. Chilled, unsweetened joe and chocolate syrup combine for a mocha-flavored pick-me-up topped with vanilla ice cream.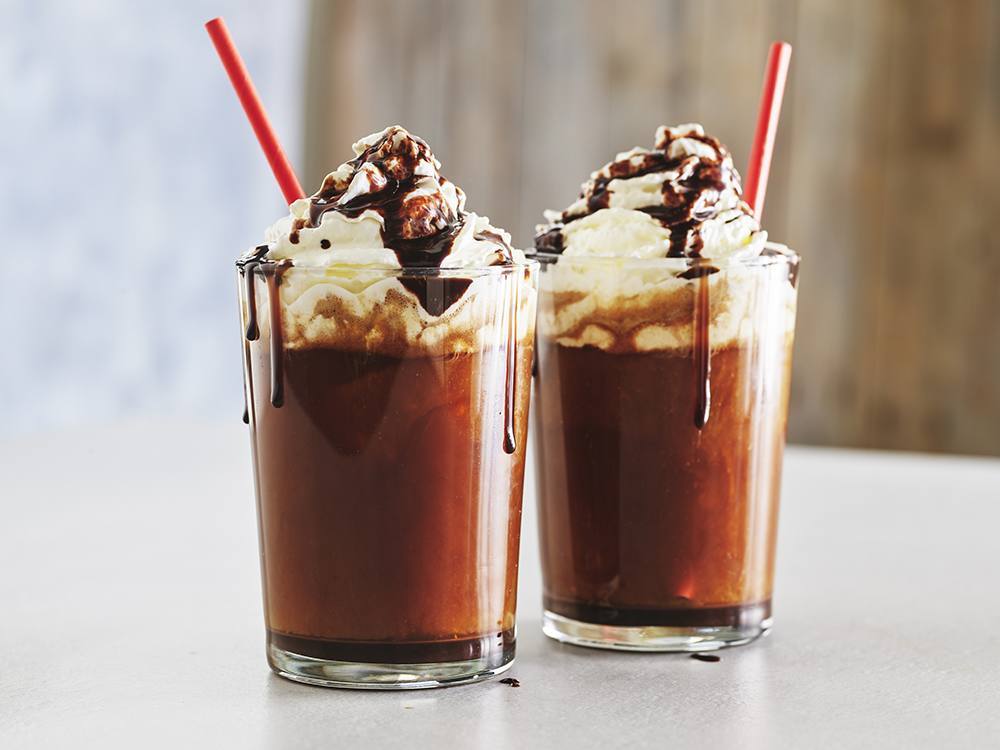 Raspberry Lemon Sorbet Floats
This lighter take on ice cream floats doubles as an after-dinner palate cleanser. Raspberry and lemon sorbets are equally delicious in fizzy citrus seltzer or in a grownup version with sparkling wine.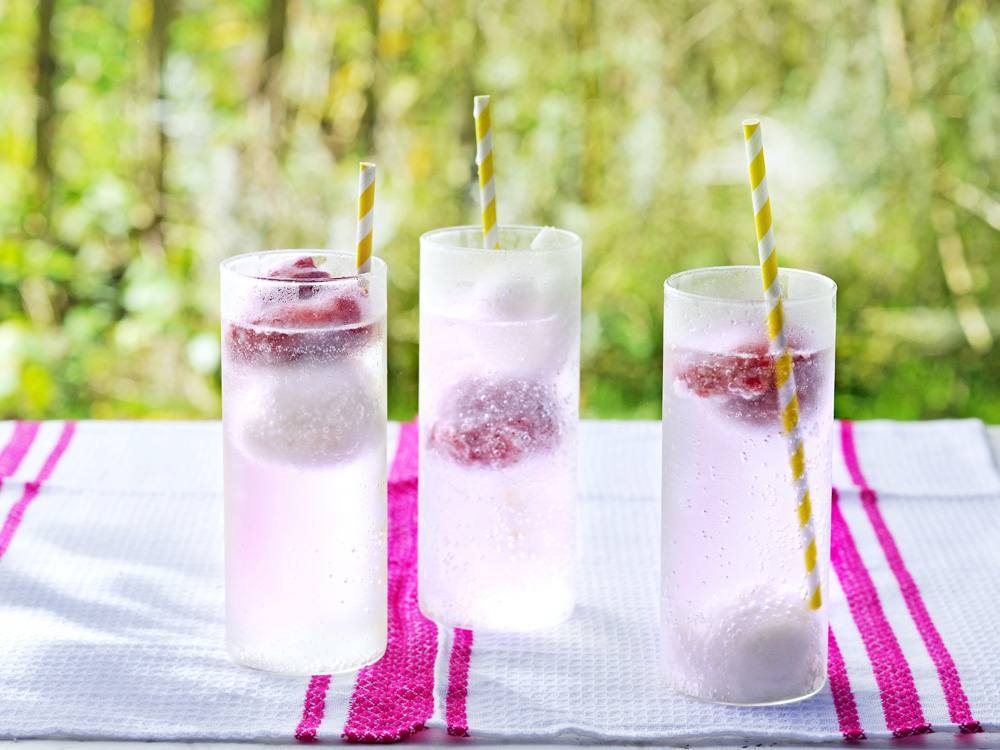 Pretzel Sundaes with Microwave Caramel Sauce
No one can resist these sweet-salty ice cream sundaes topped with crunchy pretzels and walnuts. The easiest-ever caramel sauce comes together in the microwave and keeps for up to two weeks in the fridge.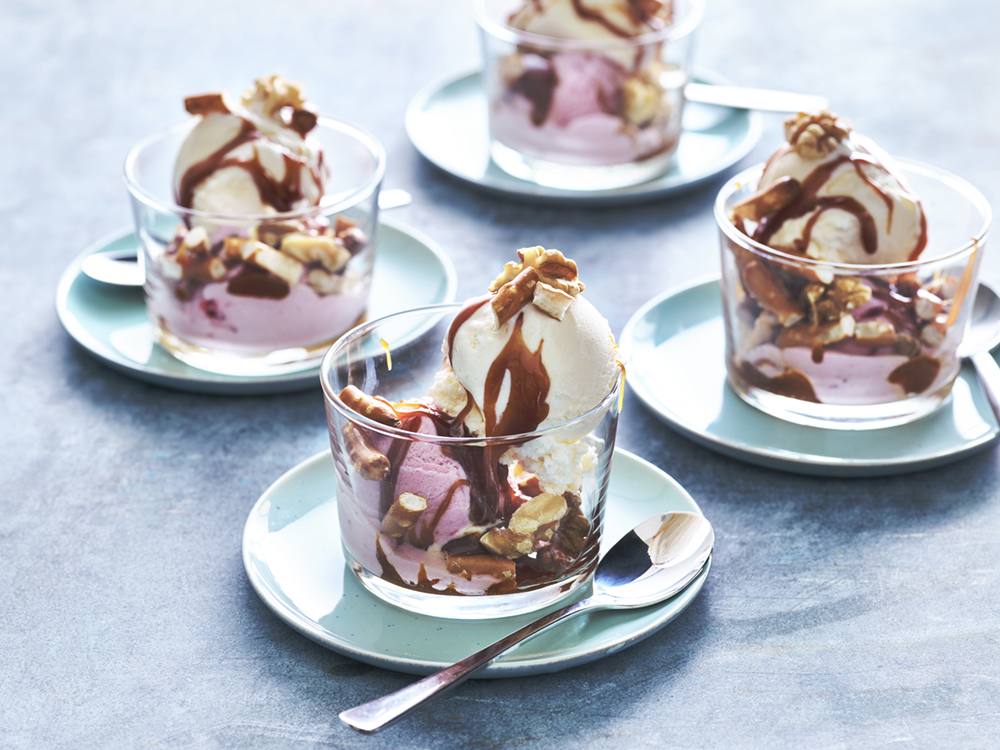 Apple Pie Sundaes
We took a favorite fall dessert and gave it a cool summer makeover. Apple pie sundaes with caramel ice cream and pecans taste like an unexpected spin on pie a la mode. Tasty tip: This customizable sundae can be made with any flavor of pie you like in the bakery section.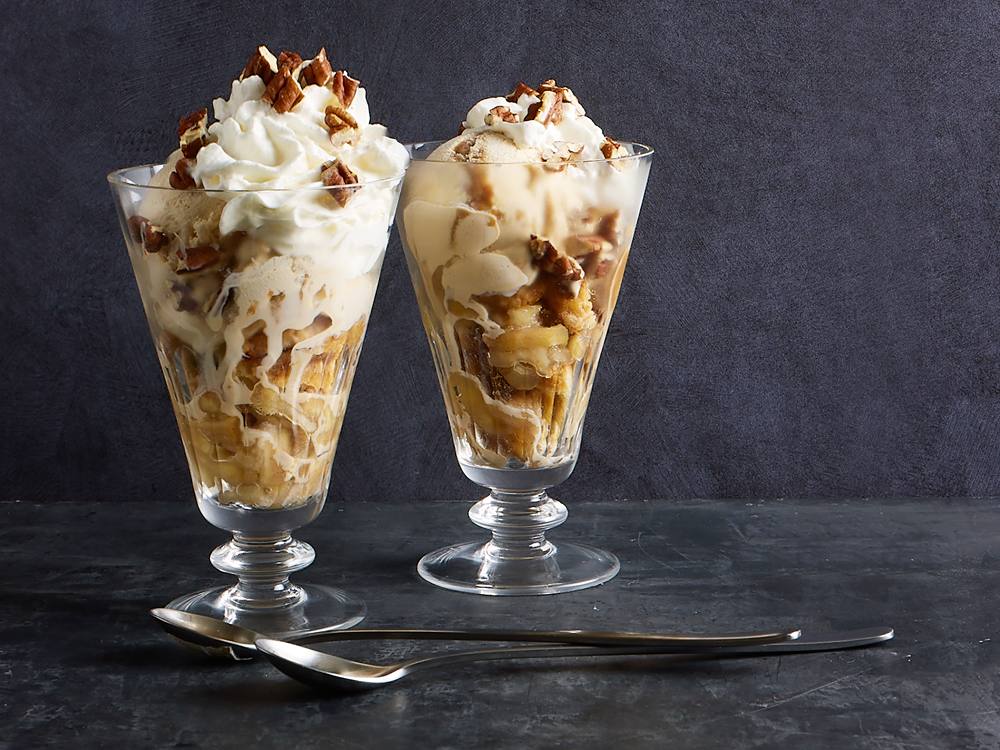 Mini Ice Cream Sandwiches
Kids will love to help make and devour these endlessly customizable, 2-bite ice cream sandwiches. Mix and match any kind of ice cream, gelato, or sorbet you like with your favorite sandwich cookie for a no-fuss treat that feels like a special occasion.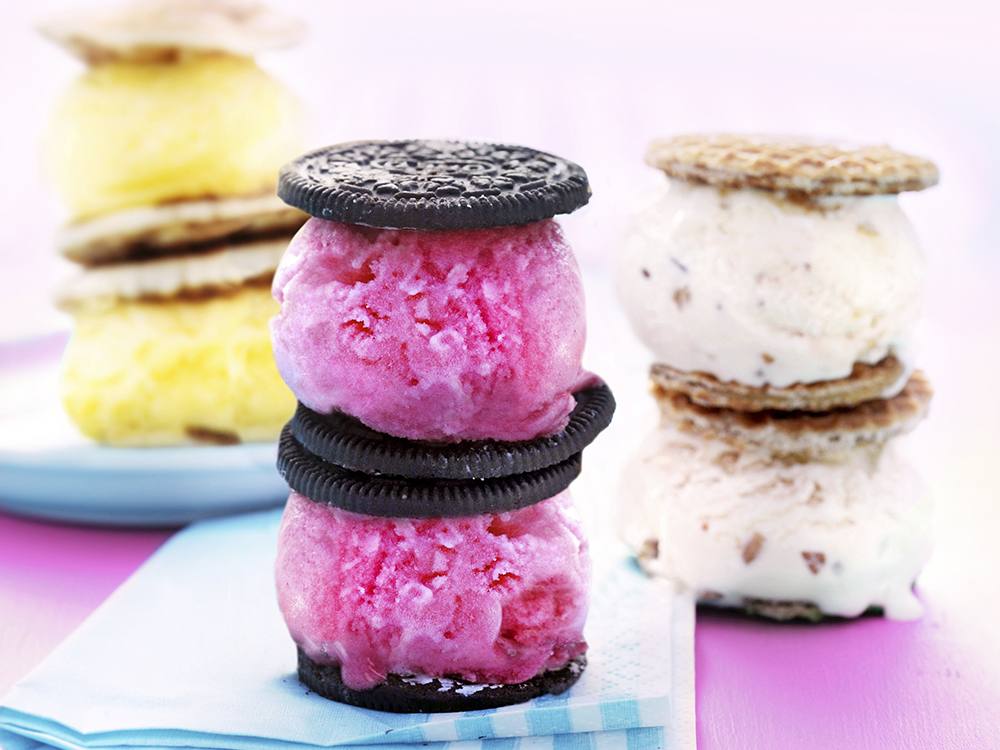 Banana PB Milkshakes
This creamy milkshake is loaded with protein thanks to Greek yogurt and peanut butter. Swap out the vanilla ice cream for frozen yogurt and this tasty treat made with banana and reduced fat milk works as a breakfast smoothie.