Chocolate-Vanilla Black Cherry Floats
This fruity twist on an old fizzy favorite will put the cherry on top of any hot summer day.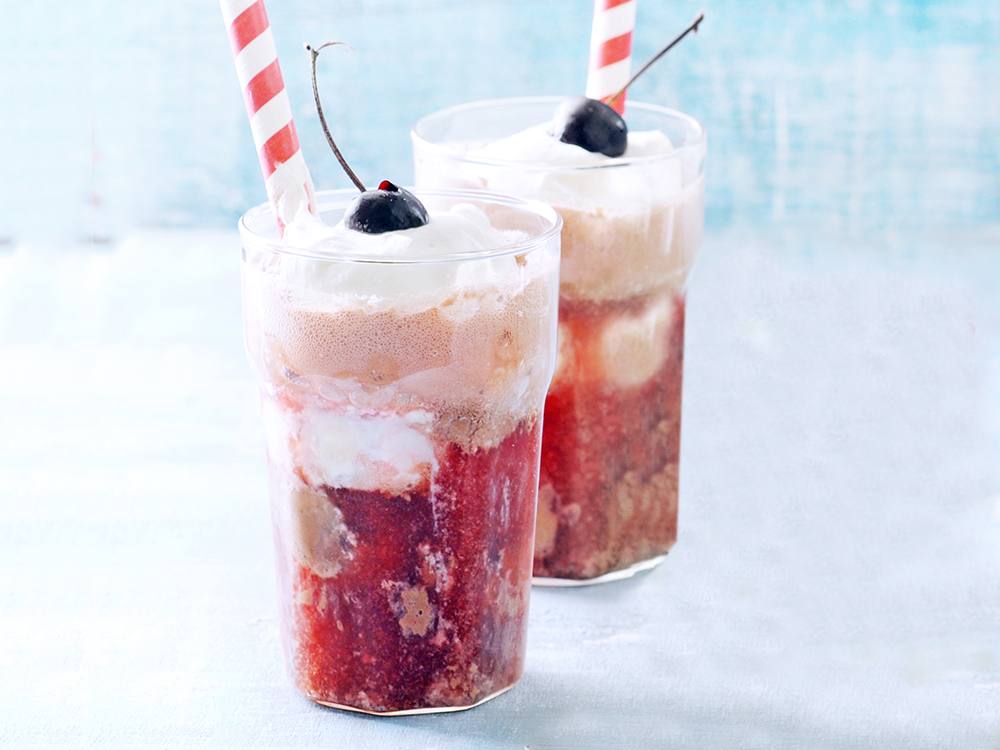 Fruit and Sorbet Parfaits
Lighter than ice cream but just as refreshing, these parfaits provide a perfect way to fix fresh fruit atop a frozen treat.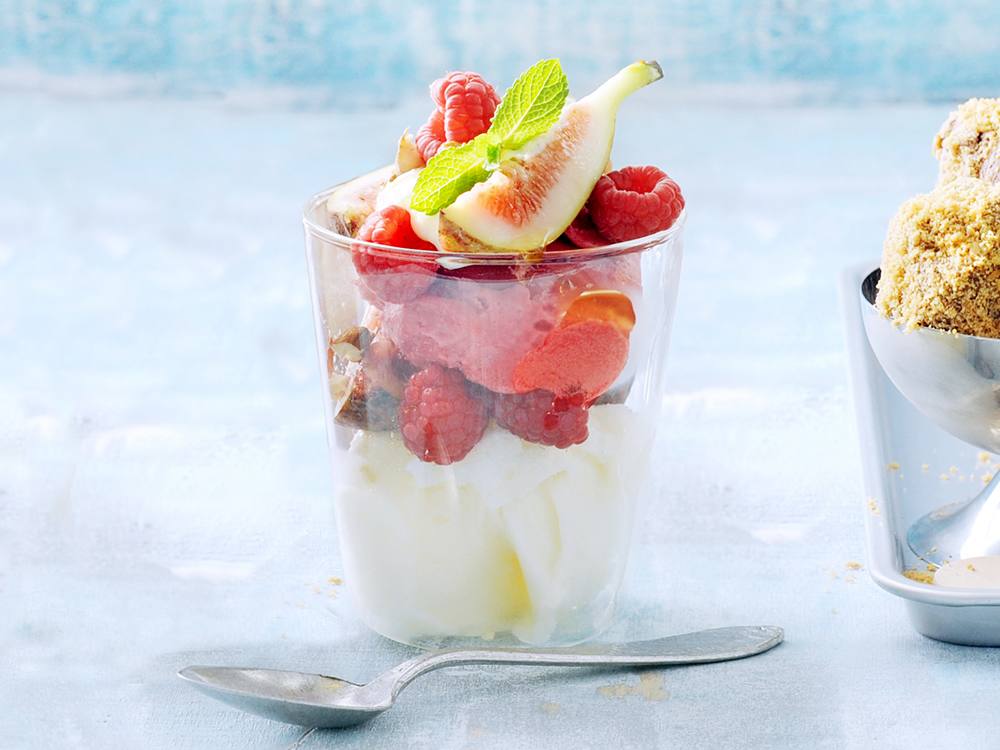 Brownie Ice Cream Sandwiches
What's even better than ice cream sandwiched between cookies? Ice cream sandwiched between brownies! Guests will be begging for a bite of these delectable brownie ice cream sandwiches!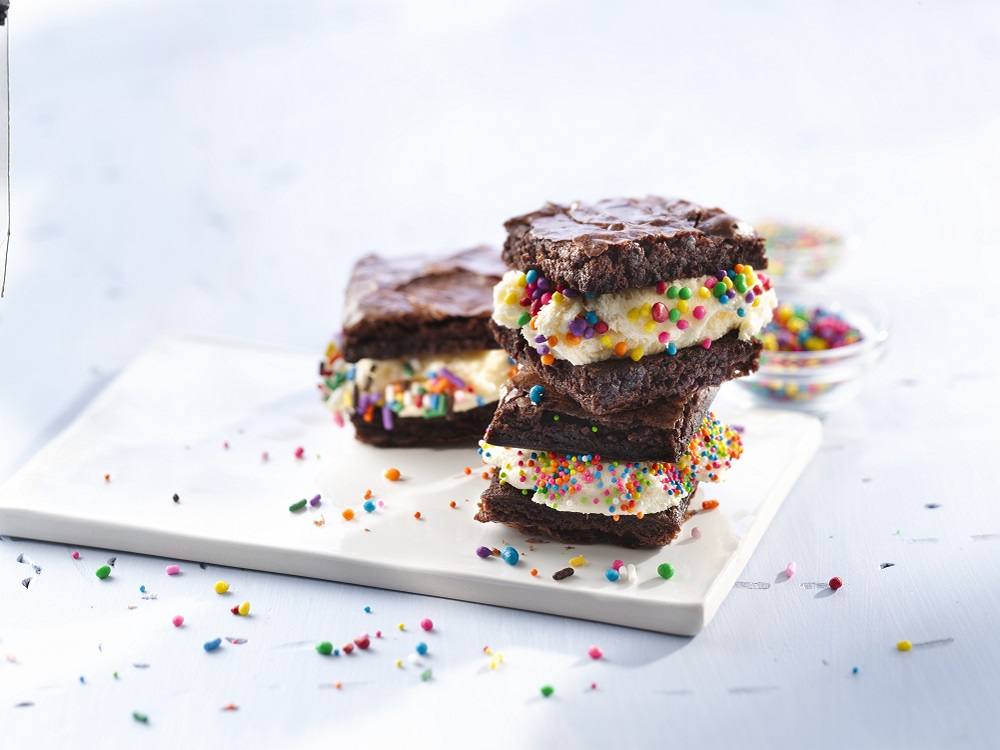 Peanut Butter and Chocolate Ice Cream Truffles
Life is even better than a box of chocolates when there's ice cream involved, and these truffles will have you thinking outside the box about the types of treats you can serve using just your trusty ice cream scoop.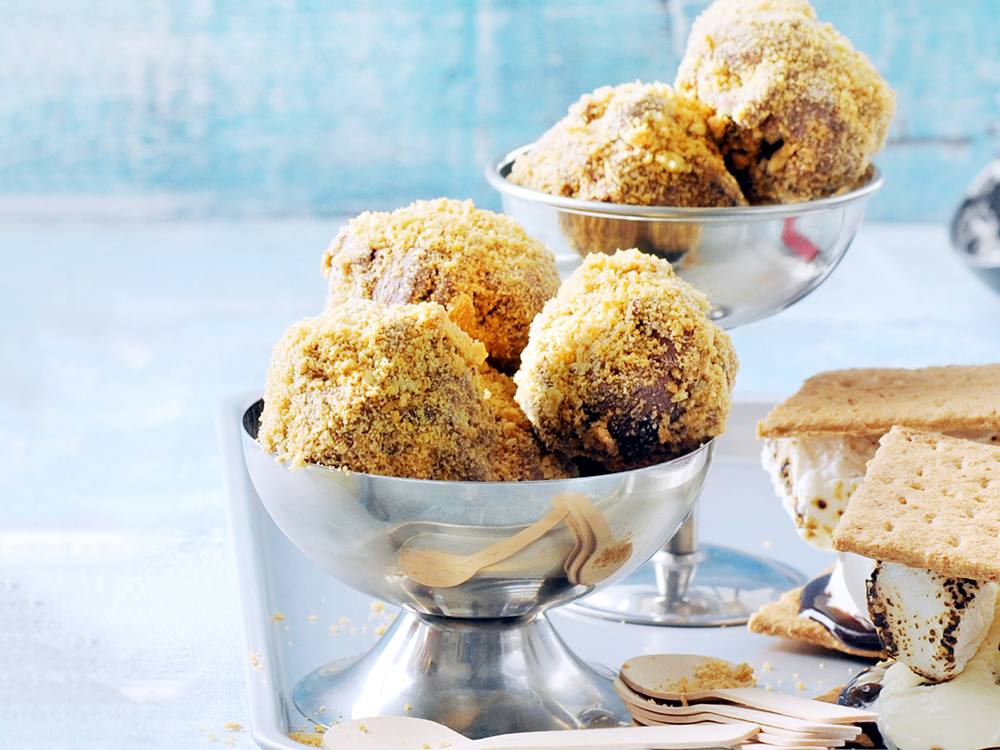 Grilled Doughnut Ice Cream Sandwiches
You won't want to forget to add doughnuts to your shopping list next time you host a barbecue! Fire up the grill and cool down with this unexpected twist on a classic cookie sandwich.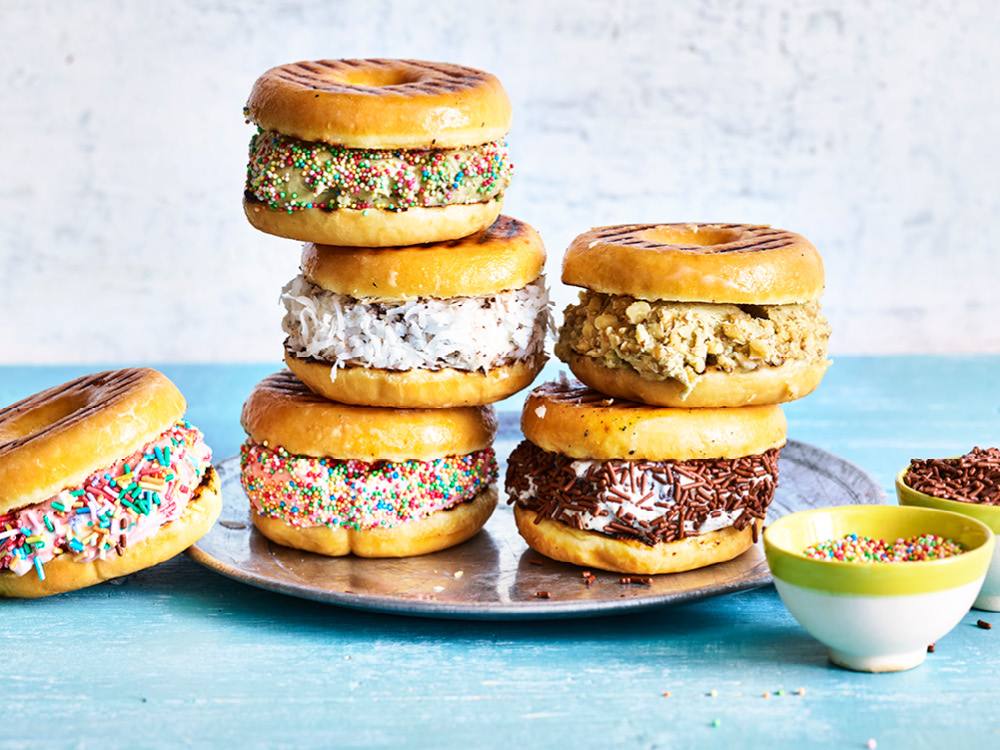 Almost Instant Ice Cream
This DIY ice cream recipe is a win-win–not only does it get the kids excited to be in the kitchen, but they're rewarded with a sweet summer treat they helped create.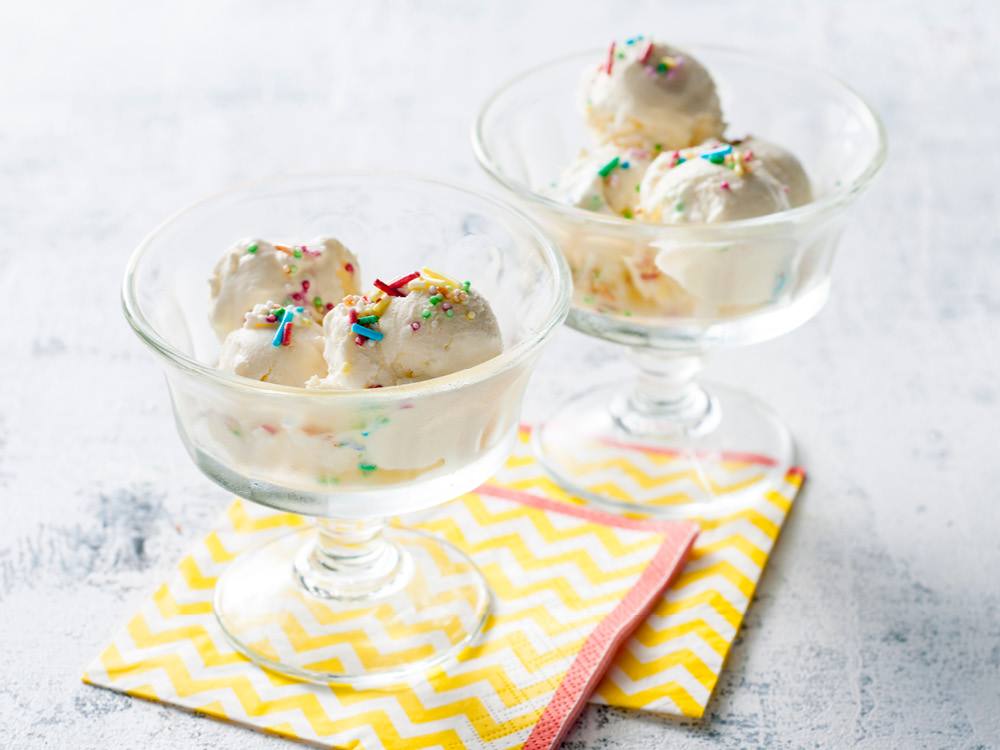 Blender Banana Ice Cream
Beat the heat of baking this summer and hand your extra-ripe bananas over to your blender with this fruity, fun, and frozen alternative.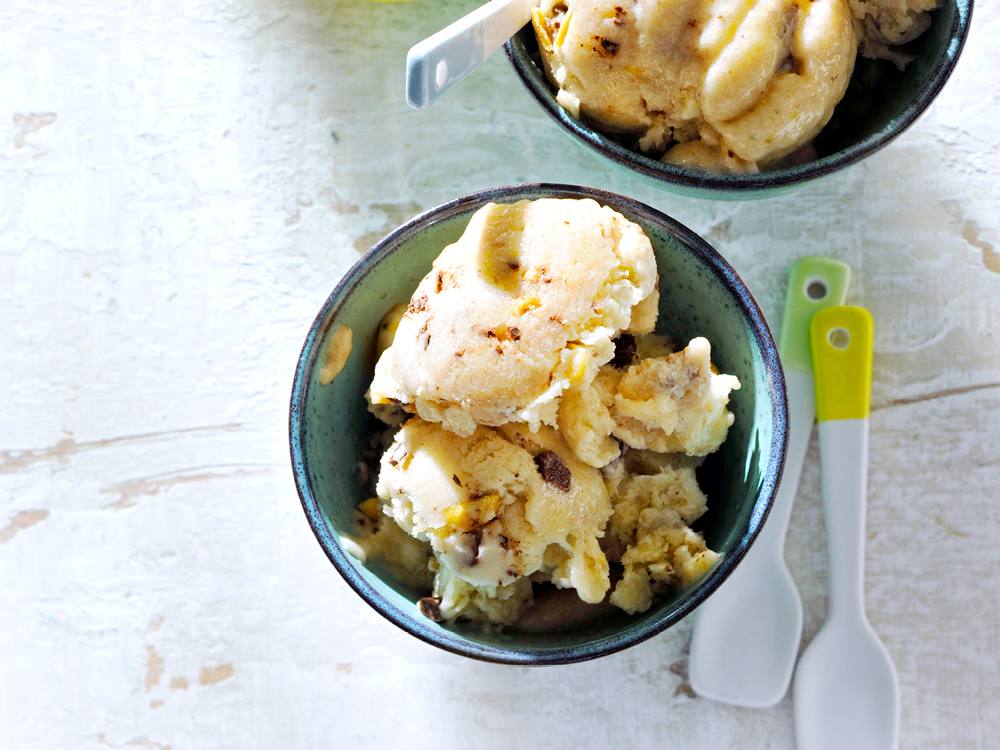 Ice Cream Cupcakes
You might have heard of ice cream cakes, but how about ice cream cupcakes? Hold the same hybrid fun right in the palm of your hands and cool off with these compact treats.