Avocado Turkey BLT
This easy open-faced sandwich starts with classic BLT ingredients, and gives them an update with turkey slices and creamy avocado. Serve as a hearty lunch or pair with soup at suppertime.
Ham, Honey and Peach Toast
Sweet, salty and…mustardy? You bet. Fresh peach slices tame the sharpness of the mustard, and a drizzle of honey on thinly sliced ham ties it all together. Easy lunches don't have to be boring!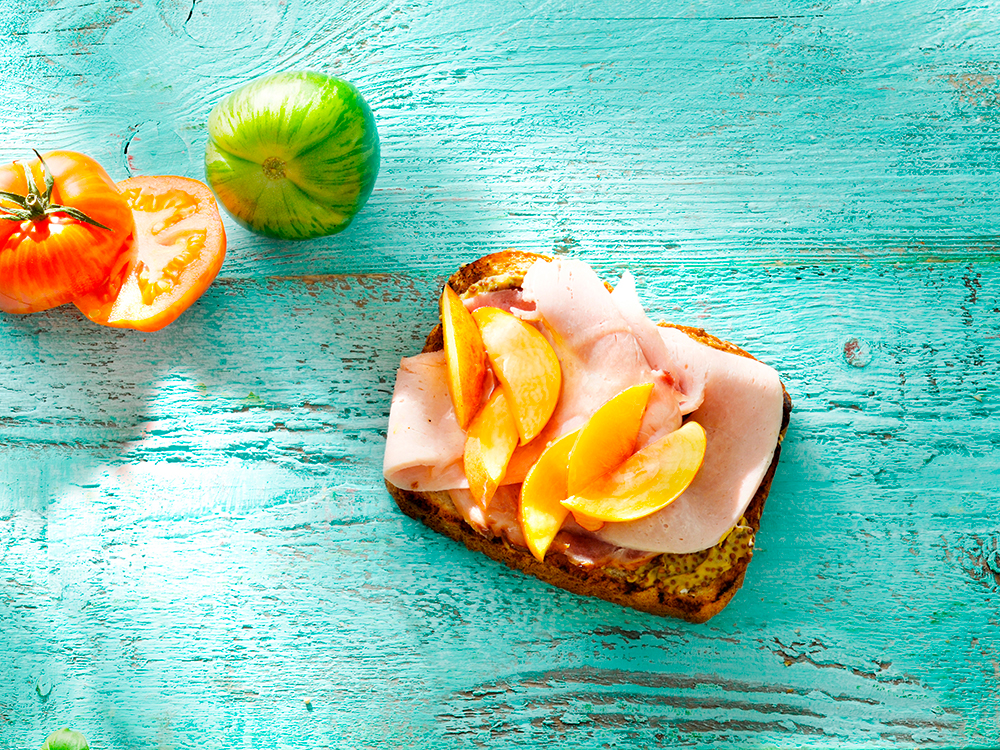 Mozzarella and Tomato Tartines
A fresh heirloom tomato doesn't need much help to make it shine, but simple, clean flavors like fresh basil and tangy sourdough take this Caprese-style sandwich to the next level. Don't forget a quick drizzle of balsamic glaze.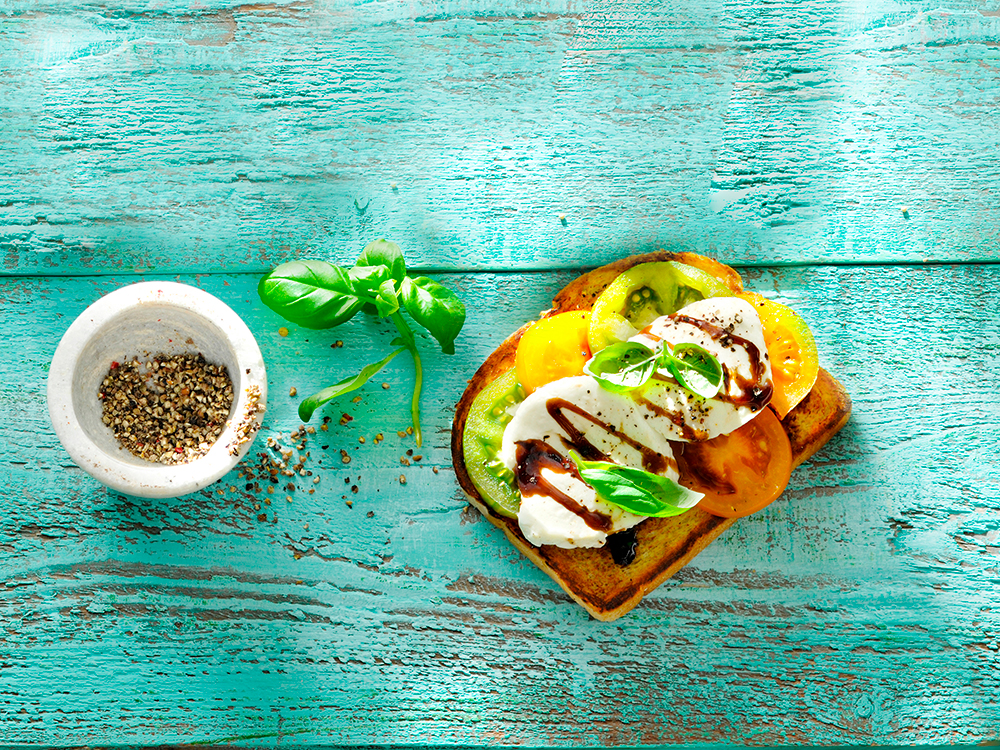 Ricotta and Strawberry Baguette
If there's one thing that tops a buttery baguette, it's fresh strawberries and creamy ricotta – and we mean literally. These berry-topped baguette wedges make a colorful, not-too-sweet breakfast, appetizer, or dessert that's ready in minutes.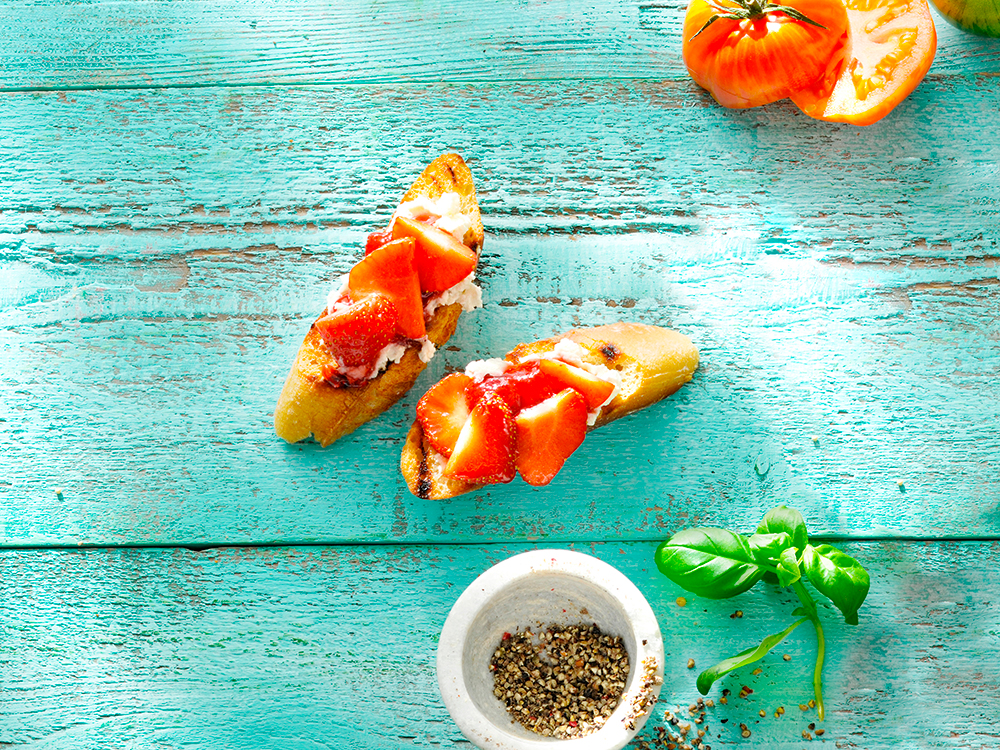 Pesto Chicken Open-Faced Sandwiches
Rotisserie chicken makes it easy, and jarred pesto makes it next-level delicious. Simply toast the bread and do a little slicing, and you've got a lunch to rival those at your local café.