It turns out that new varieties of apples are introduced all the time, all carefully grown to create different flavors, textures, and appearances. Take Honeycrisp apples. They have exploded in popularity over the past 15 or so years because they were grown to be extra juicy, sweet, and tart, making them really great snacking apples. They've since gone on to become a worldwide favorite.
And now there's a brand-new apple waiting to wow us all: the Cosmic Crisp. Developed over the past 20 years by growers in Washington state, Cosmic Crisp is a cross between the Honeycrisp and hearty Enterprise apples. The result is a non-GMO apple with a deep red color, hearty crunch, yummy flavor, and they even stay fresher longer! What's not to love?
They are a little pricier than other apples, but we still think you should check these beauties out. Here's why:
They stay fresh tasting a LONG time. The balance of sweet and tart not only makes them delicious, it also allows the fruit to maintain its just-picked flavor long after it's left the orchard. According to the growers, these apples remain fresh and crisp up to a year, so if you forget about them in your fridge for a little while it's okay.
They're a good choice for lunchboxes and salads. If you cut up Cosmic Crisps, they will remain fresh for several hours. And if they are refrigerated, they will last even longer. In other words, less food waste, more appetite appeal, and fewer kids refusing to eat those apples you spent so much time cutting up and packing in their lunchboxes.
Snacks, dinners, pies—they're great in everything. Cosmic Crisp are delicious by themselves, but they also make a great juice and can be used in baked goods. Try putting slices of them on a cheese board or dip them in nut butter or honey-yogurt dip as a good-for-you snack. We've included a few of our favorite ways to use them.
So, go ahead—add a bag of Cosmic Crisp apples to your shopping cart. And please let us know what you think and how you and your family like them.
Apple and Kohlrabi Slaw over Pork Chops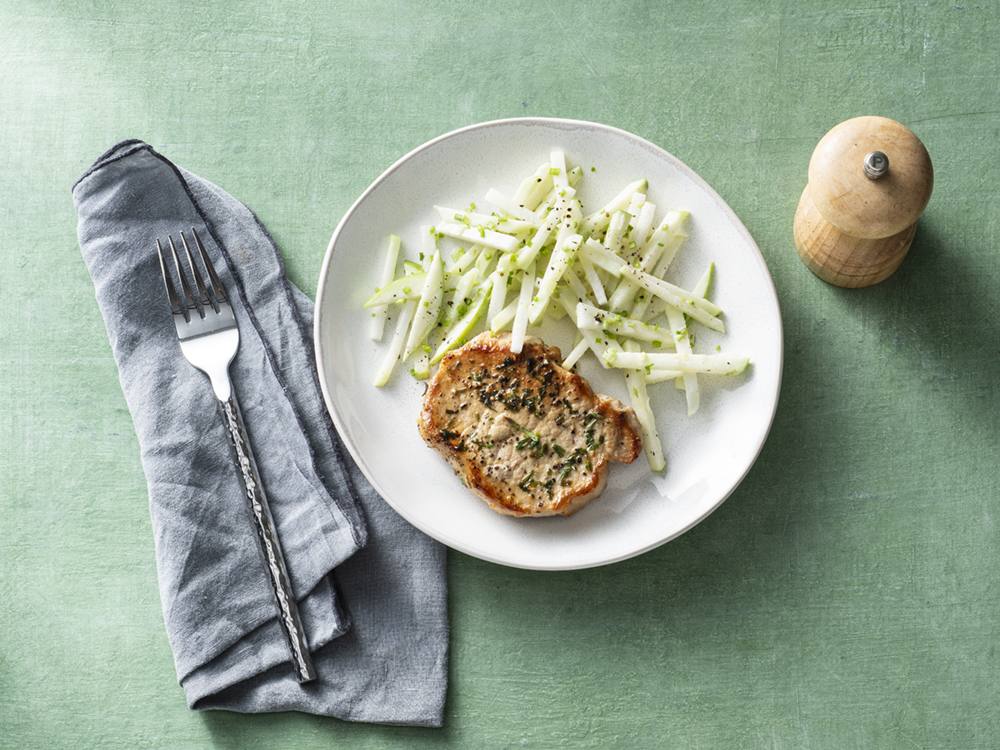 Gouda and Apple Grilled Cheese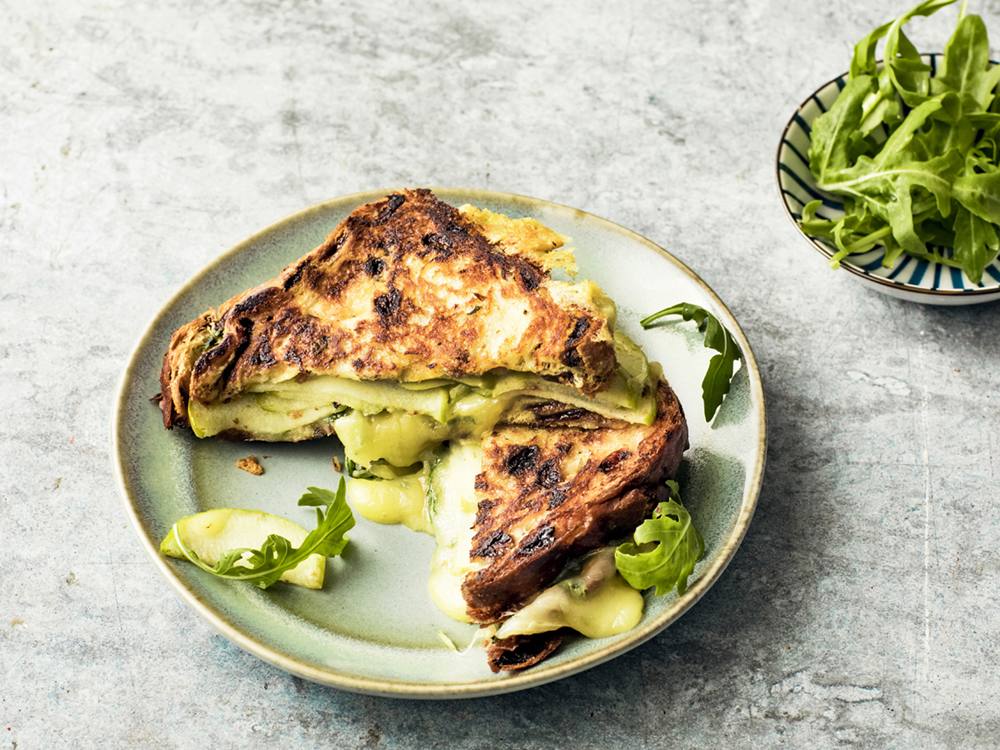 Apple Tart with Tahini Caramel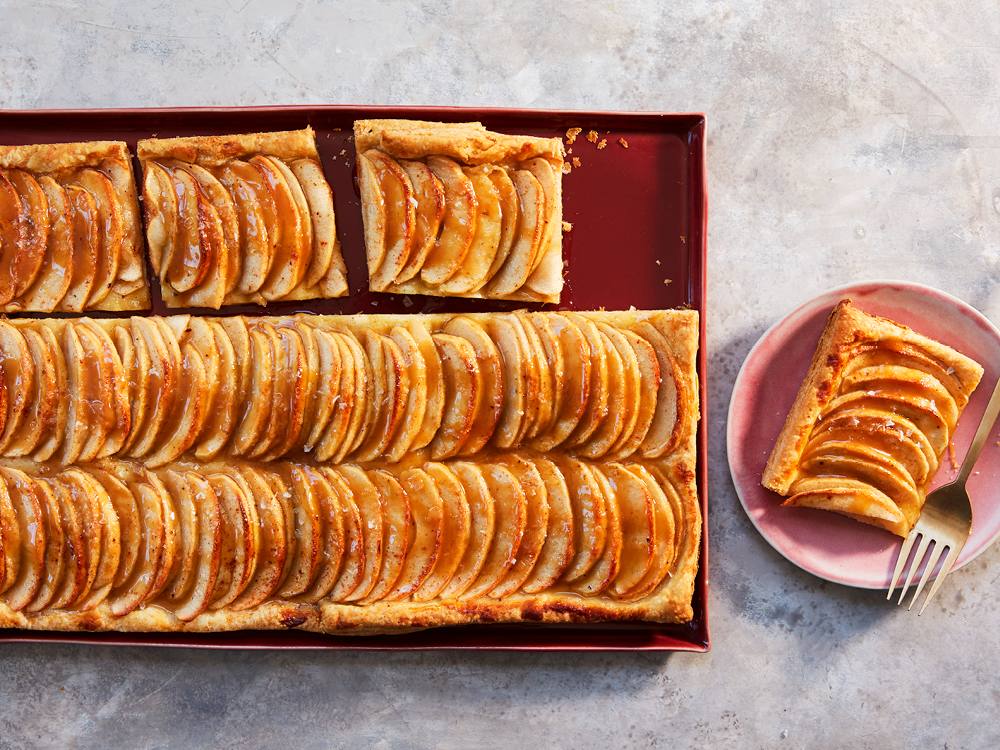 Honey-Yogurt Dip