Chicken Meatball Sliders with Pesto
Sliders. Is there anyone who doesn't love these totally tasty handfuls? Here's a refreshing take on classic mini-burgers: Chicken Meatball Sliders with Pesto. Your family will grab these bites so fast, they'll need a new set of hands to hold them all!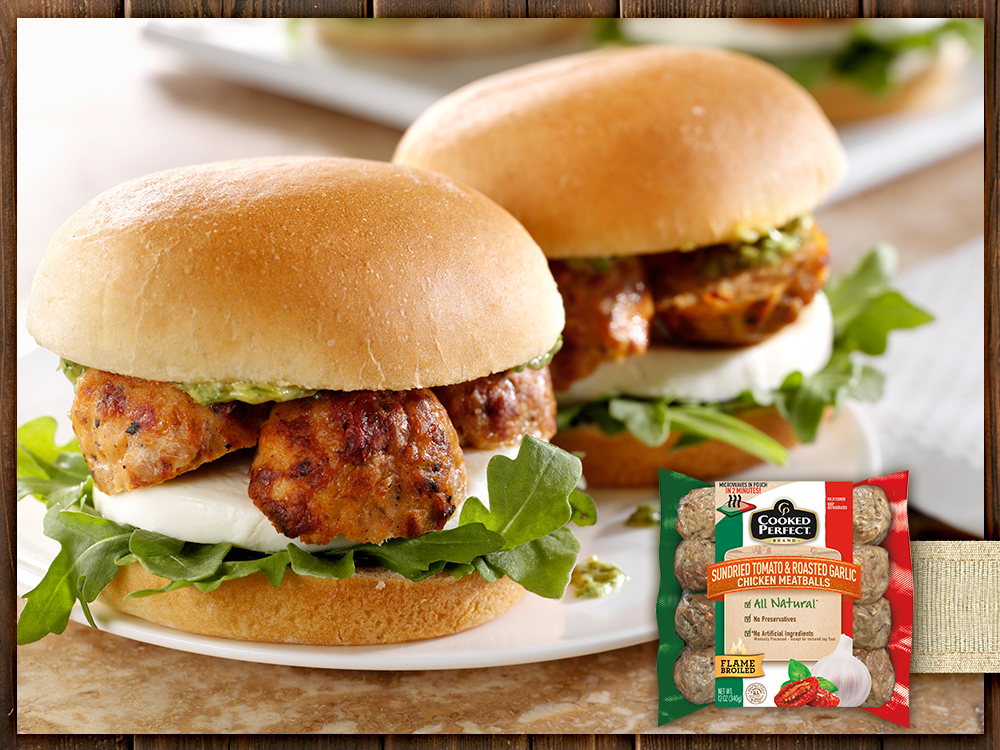 Korean BBQ Tacos
Give your Taco Tuesdays (or any day) an infusion of Asian flavors with these Korean BBQ Tacos. Made with fresh, fully cooked meatballs and crisp veggies, this recipe is one taste trip your family will love taking each week.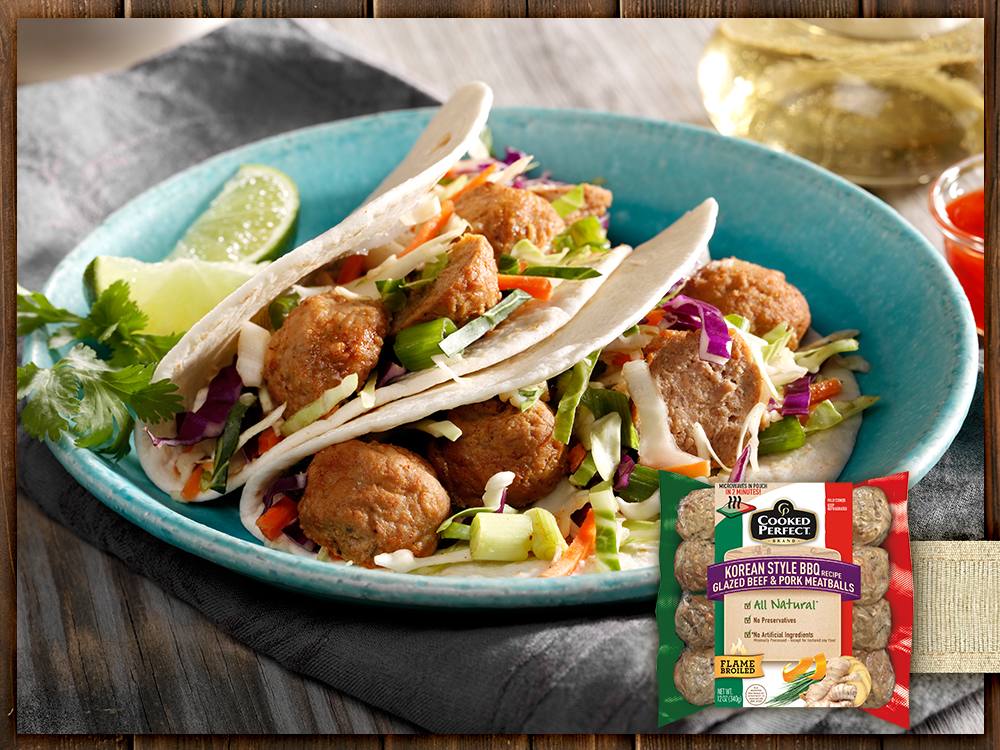 Quinoa Vegetable Salad with Chicken Meatballs
Join the quinoa craze with a hearty Quinoa Vegetable Salad that packs a lot of savory meatball satisfaction. Your family might not be able to pronounce "quinoa," but they'll be asking for this recipe again and again.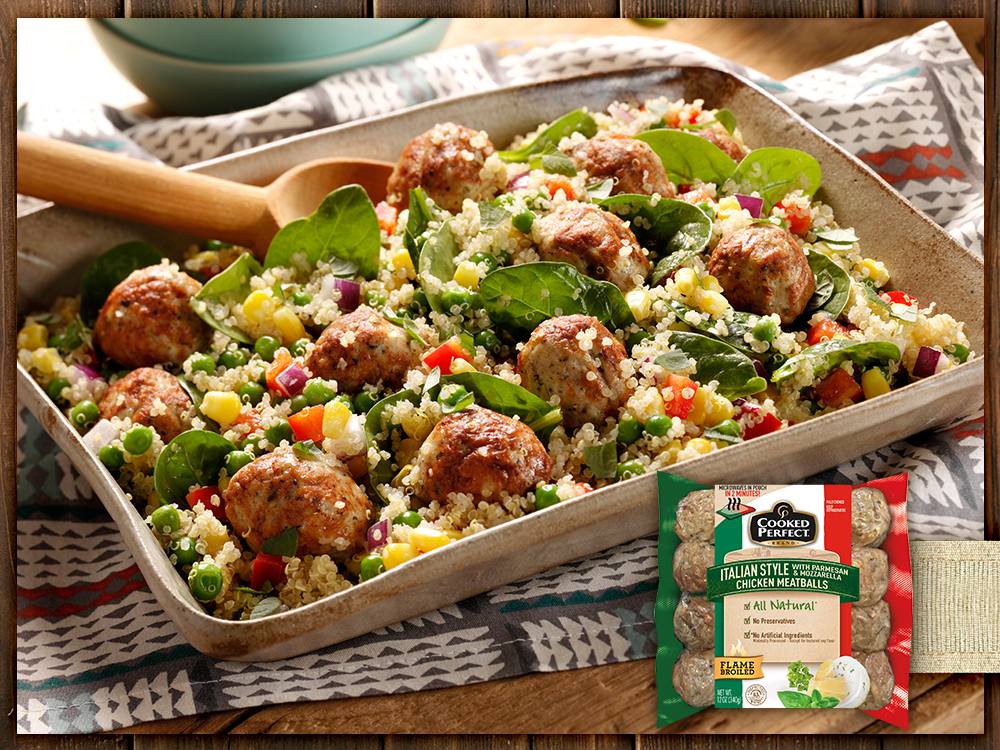 Find Cooked Perfect® Fresh Meatballs in the refrigerated meat and poultry section of your local store and enjoy fresh, flavorful meals in minutes!