Though the temperature may be soaring, inside with AC isn't the only cool place to be this summer. When sweltering weather threatens to interrupt a day of fun, get back in the action with delicious refreshers to beat the heat. From thirst-quenching sips to homemade ice pops to dazzling frozen desserts, these recipes are your ticket to chilling all season long.
Easy Italian Ice
This better-for-you treat comes together with just four ingredients, and refined sugar isn't one of them. Simply blend any of your favorite fruits with honey, lemon juice, and ice, then pop in the freezer and scrape with a fork for flaky Italian ice.
Strawberry Shortcake Bars
Give the ice cream man a run for his money with this take on a frosty throwback treat. Tangy freeze-dried strawberries and crushed vanilla cookies turn vanilla ice cream into berry shortcake bars.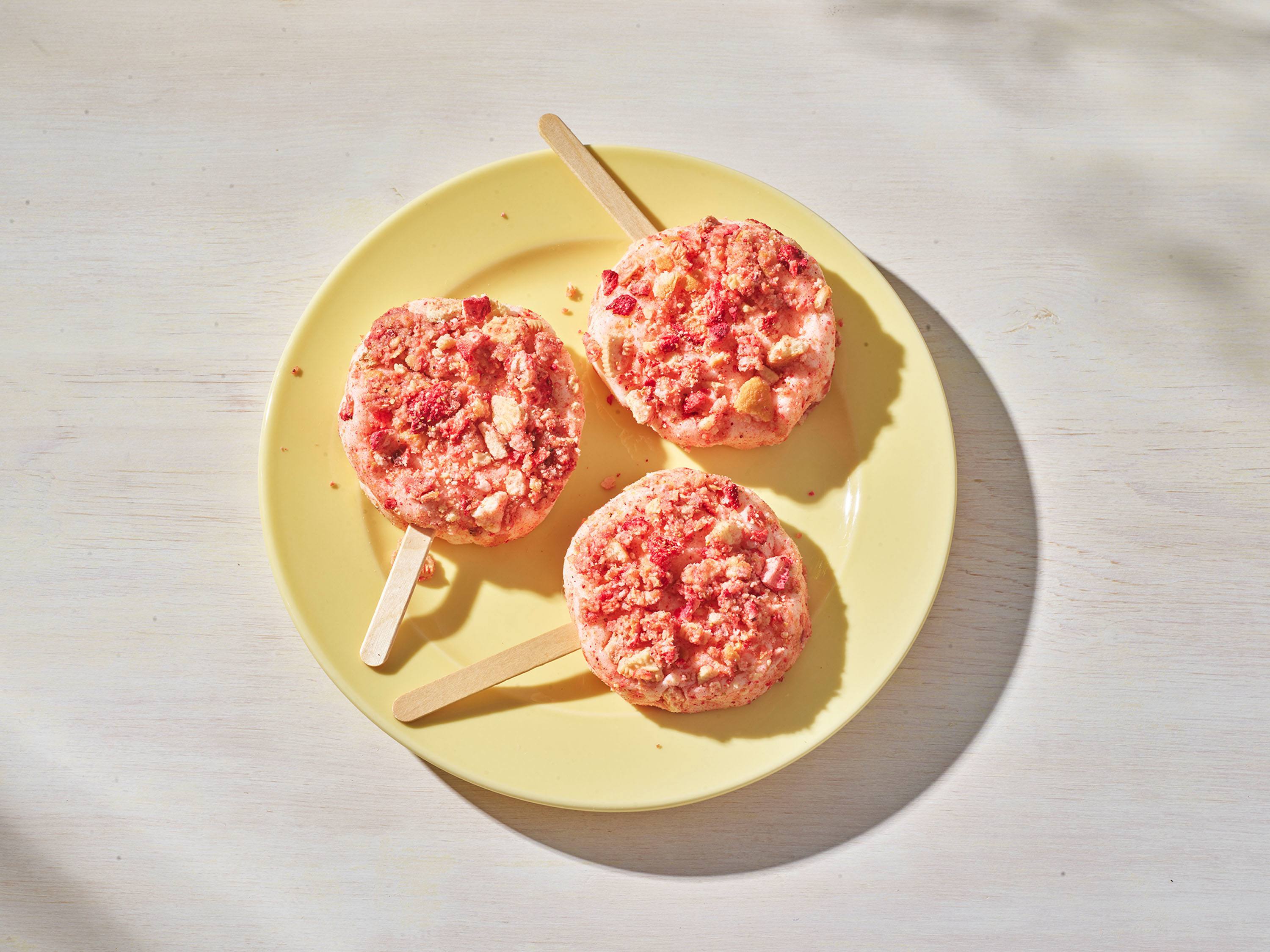 Strawberry-Mango Slushies
Serve your summer cool-down with dose of nutritious fruit. Sweet-tart slushies with frozen mango, strawberries, and cranberry juice are a refreshing sip that also works as a five-ingredient breakfast.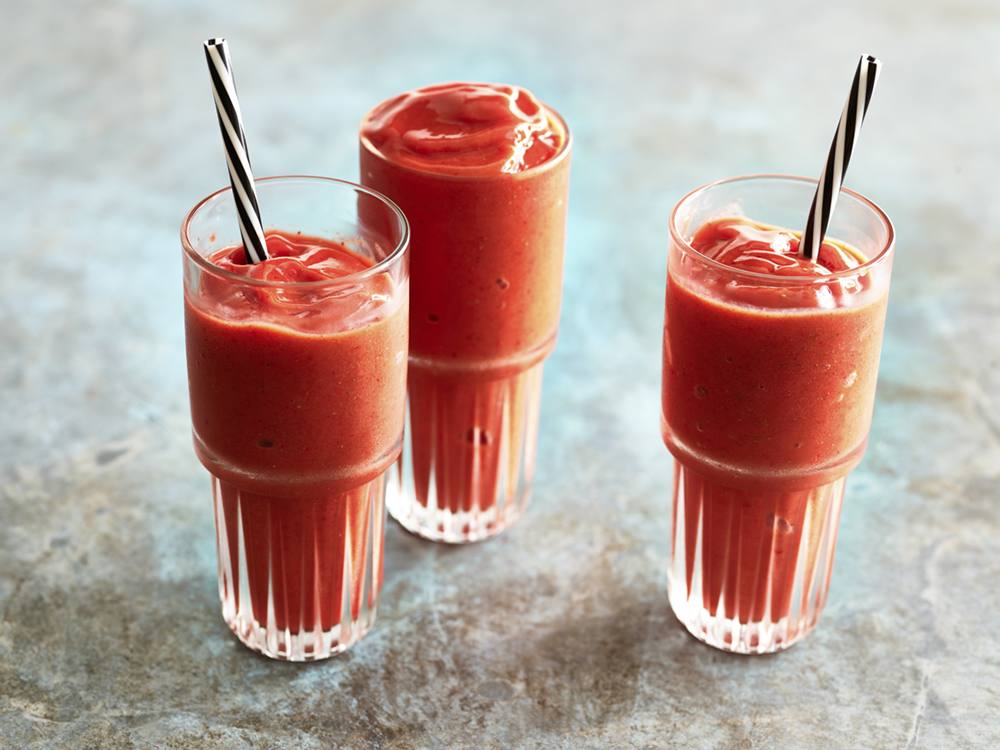 Banana Pudding Icebox Cake
This easy but irresistible make-ahead cake is inspired by a classic southern dessert. Layers of banana, vanilla wafer cookies, and creamy pudding set up in the freezer, no baking required.
Summer Fruit Agua Frescas
These mildly sweet refreshers are a popular way to stay hydrated throughout Latin America. Mix and match any juicy fruits you like and enjoy ice cold on summer's hottest days.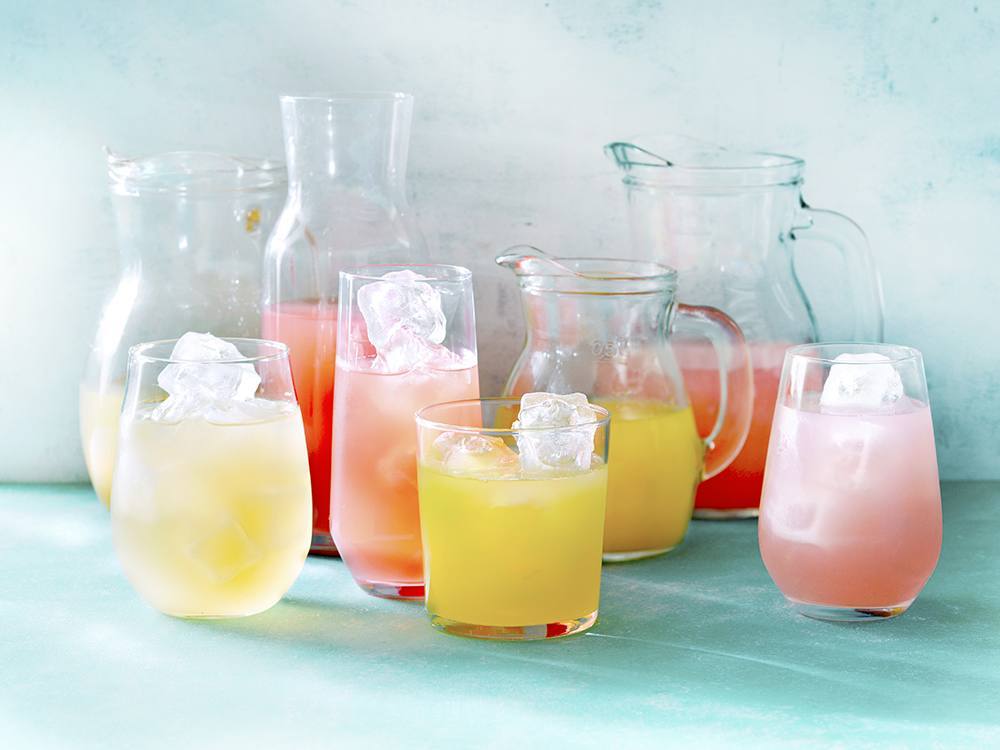 Frozen Chocolate-Covered Cheesecake on a Stick
Keep cool and keep the good times rolling with this portable treat served on a stick. Frozen wedges of cheesecake dipped in chocolate and rainbow sprinkles are guaranteed to end your barbecue, picnic, or block party on a sweet note.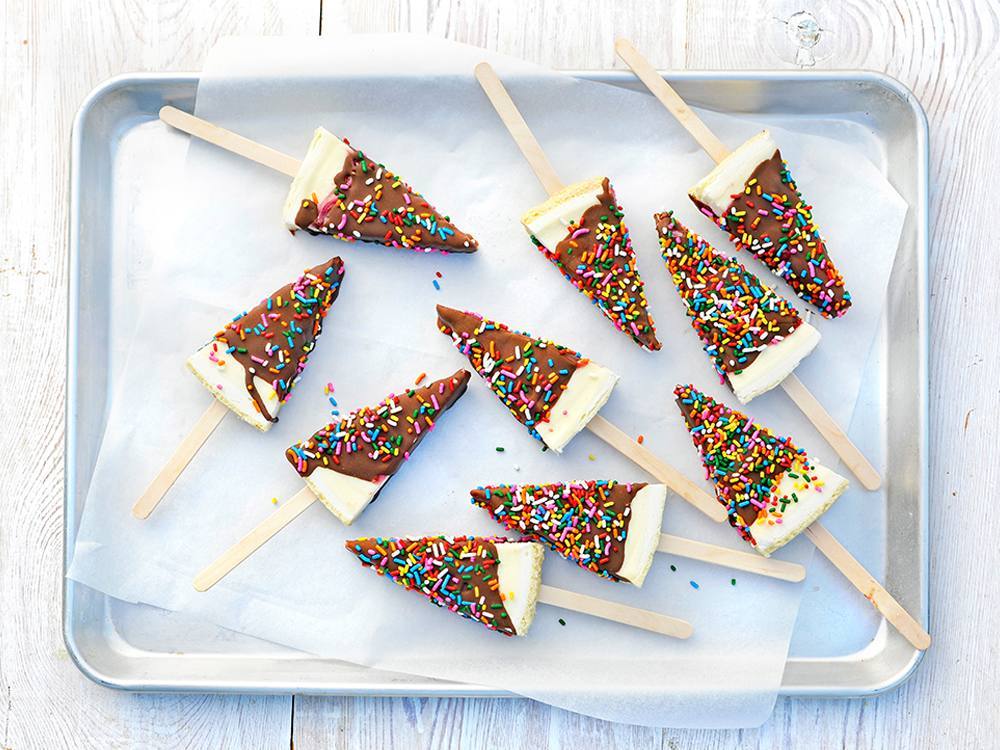 Iced Chai Lattes
These five-ingredient iced chai lattes taste like they came from a fancy coffee shop. Ice cubes made from chai tea are the key to always-cold, never-watery refreshment that only gets tastier the longer it sits.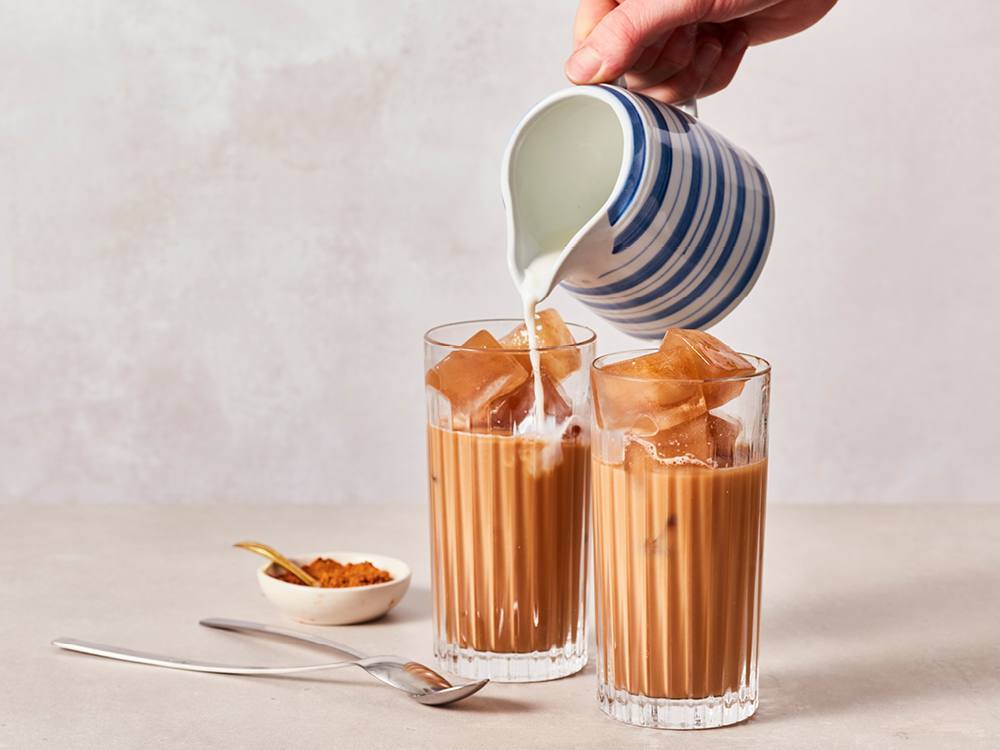 Berry Swirl No-Churn Ice Cream
You don't need any special equipment to make this sweet and fruity scoop. Sweetened condensed milk is the secret ingredient that helps heavy cream and three types of summer berries set up as homemade ice cream.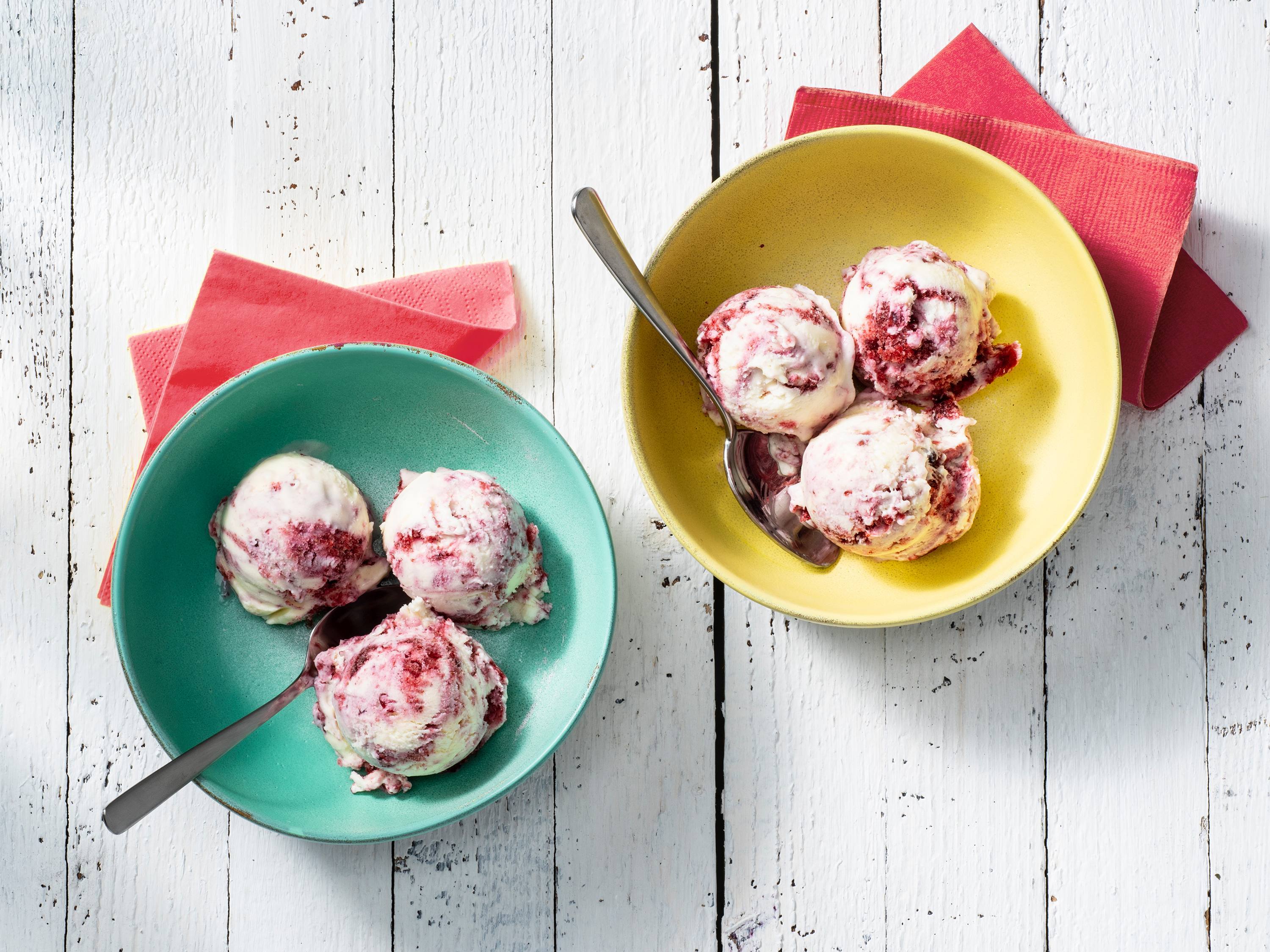 Pineapple-Ginger Ice Pops
A trio of fresh ingredients make these easy homemade ice pops extra refreshing on sweltering days. Cooling mint leaves, spicy ginger, and sweet pineapple freeze into an irresistible combination that both kids and grownups will love.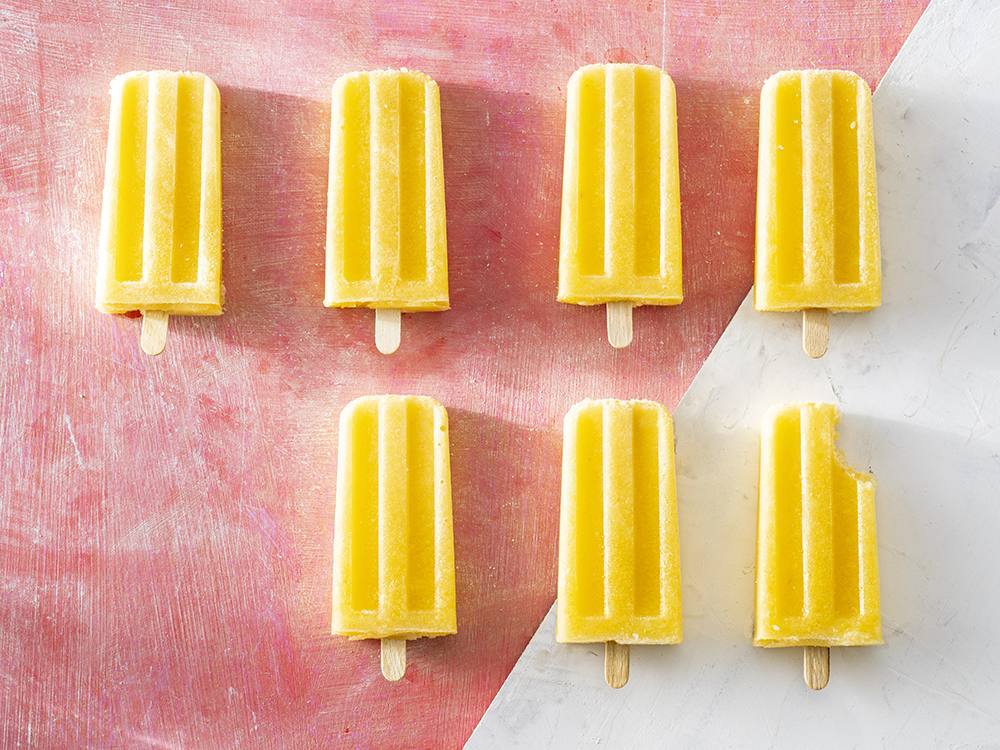 Orange Cream Freeze
We ditched the stick for this sippable version of an ice cream truck classic. Light vanilla ice cream (or sub frozen yogurt) and frozen orange juice concentrate combine into a fruity float that tastes like an orange-cream ice pop.