With a combination of smart shortcut ingredients and fresh, flavorful accents, you're set for success with delicious meals all season long.
Baked Salmon with Spicy Lemon Butter
Even fussy fish eaters will love this intriguing combo. Bright citrus and creamy butter with a kick of hot sauce and scallions take heart-healthy salmon over the top
Baked Chili Mac
Feed your family two stick-to-your-ribs fall favorites combined into one budget-friendly meal. Store-bought salsa and canned chili bulk up this cheesy chili mac that gets brown and bubbly in the oven.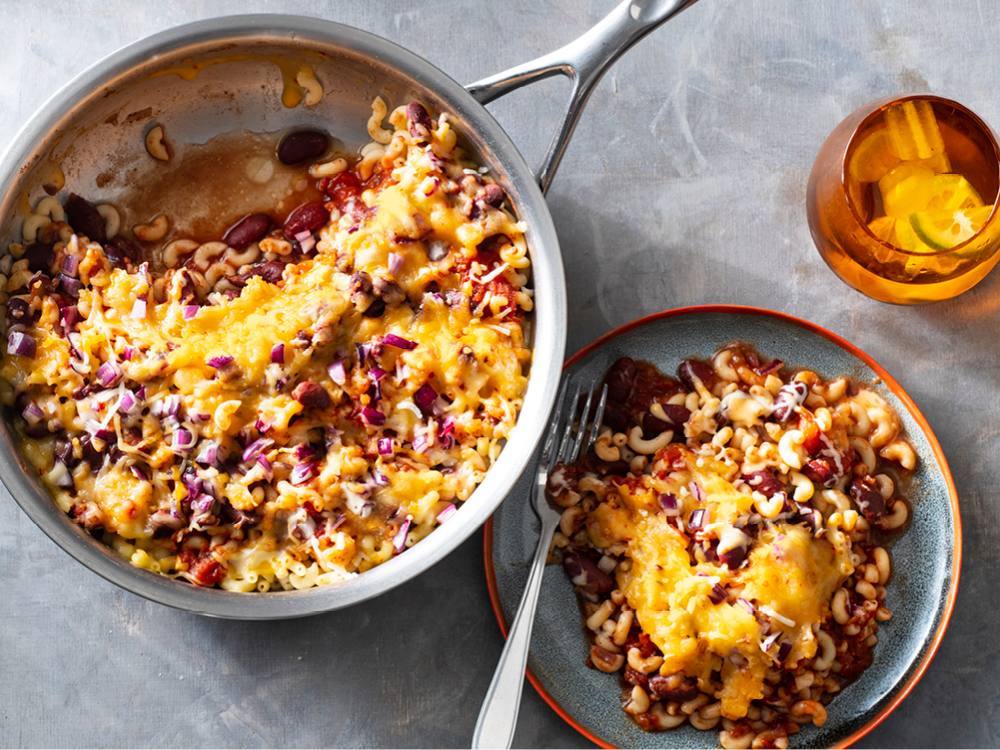 Feta-Stuffed Sweet Potatoes
Great for lunch, dinner, side dish, or snack, these budget-friendly stuffed sweet potatoes can do it all. A filling of tangy feta with smoky chili powder and cilantro transforms nutrient-rich, abundant autumn sweet potatoes into a filling meal-in-one.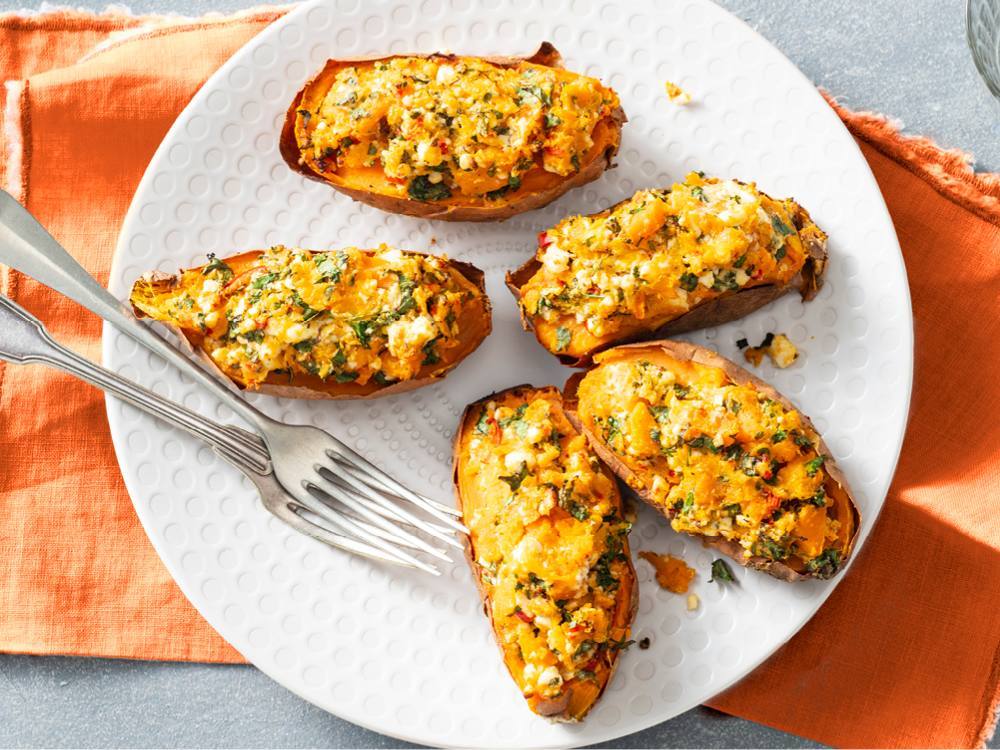 Portabella Pizzas
Gluten-free pizza lovers rejoice! Clocking in under 160 calories, individual portabella pizzas deliver huge flavor in less than half an hour without the hassle of making your own crust.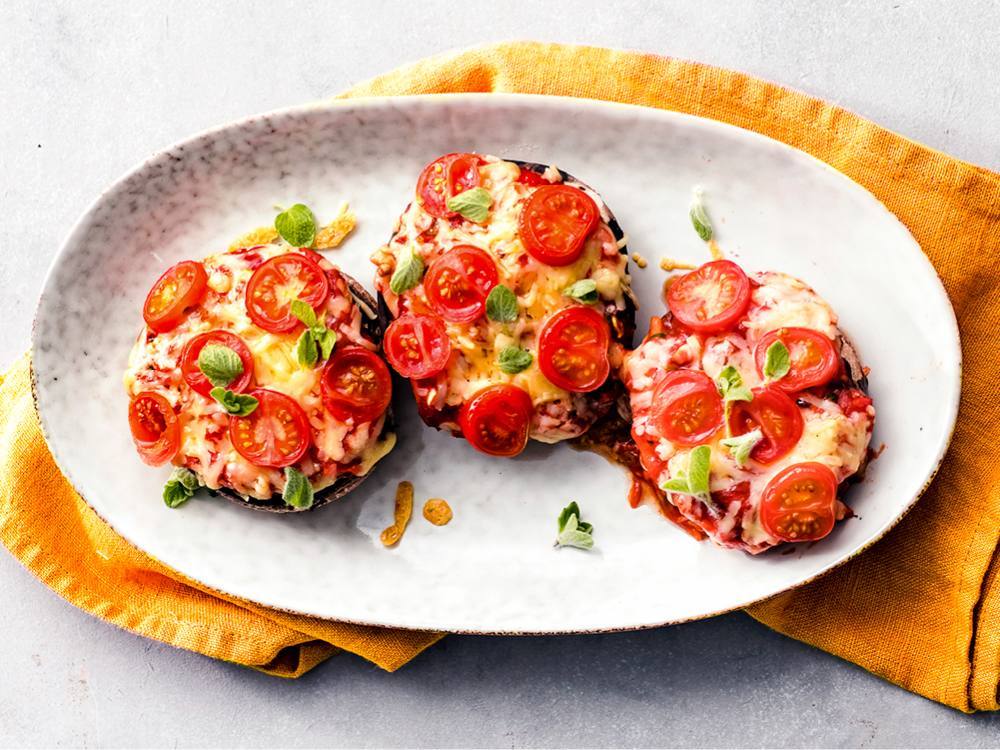 Braised Pork and Sauerkraut
When it comes to value at the meat counter, it's hard to beat lean, delicious pork loin. With just a little chopping and browning, our mostly hands-off version of the fall classic pork with apples and sauerkraut gets fork-tender in the oven.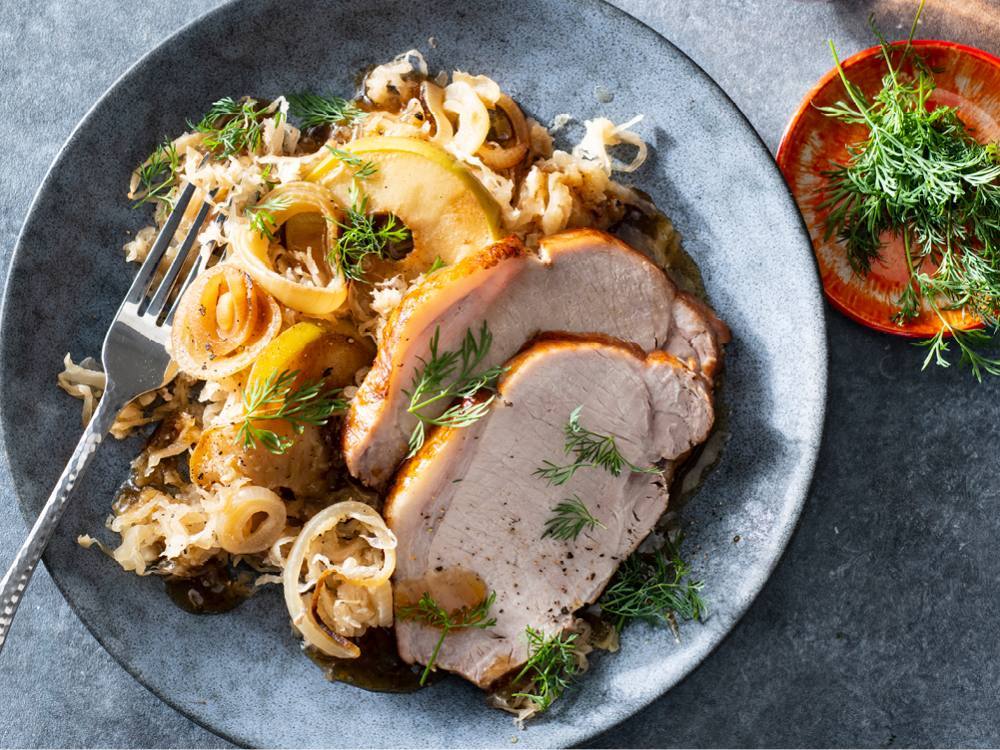 Maple BBQ Chicken Thighs with Roasted Potatoes
Tap into fall flavor with oven roasted chicken thighs in a rich glaze of earthy maple syrup and smoky barbecue sauce. Together with tender baby potatoes, this complete sheet pan meal is ready in 35 minutes.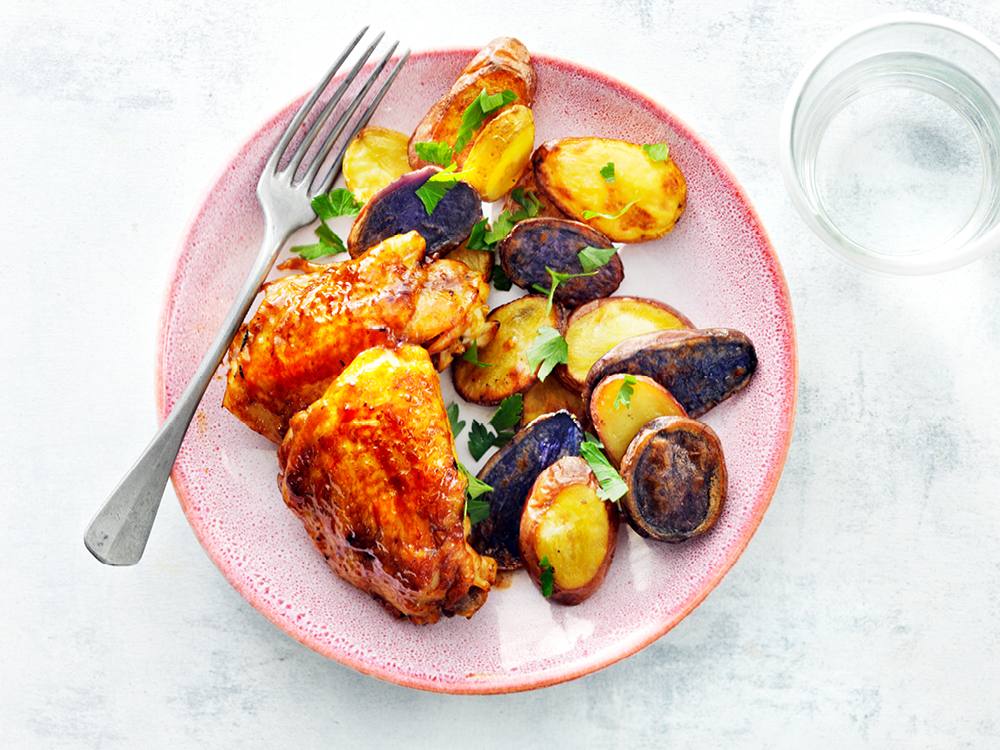 Tortellini with Sausage and Squash
No one will complain about eating their veggies with this creamy pasta dish. Frozen cooked squash and garlic combine for an unbelievably easy, nutrient-packed sauce over cheese tortellini and hearty Italian sausage.