Cucumber-Mint Faux-jitos
Fresh mint and lime—key ingredients in a traditional mojito—make this sipper so refreshing. Cucumber feels right at home with these flavors and is also great for your skin. Spa day anyone?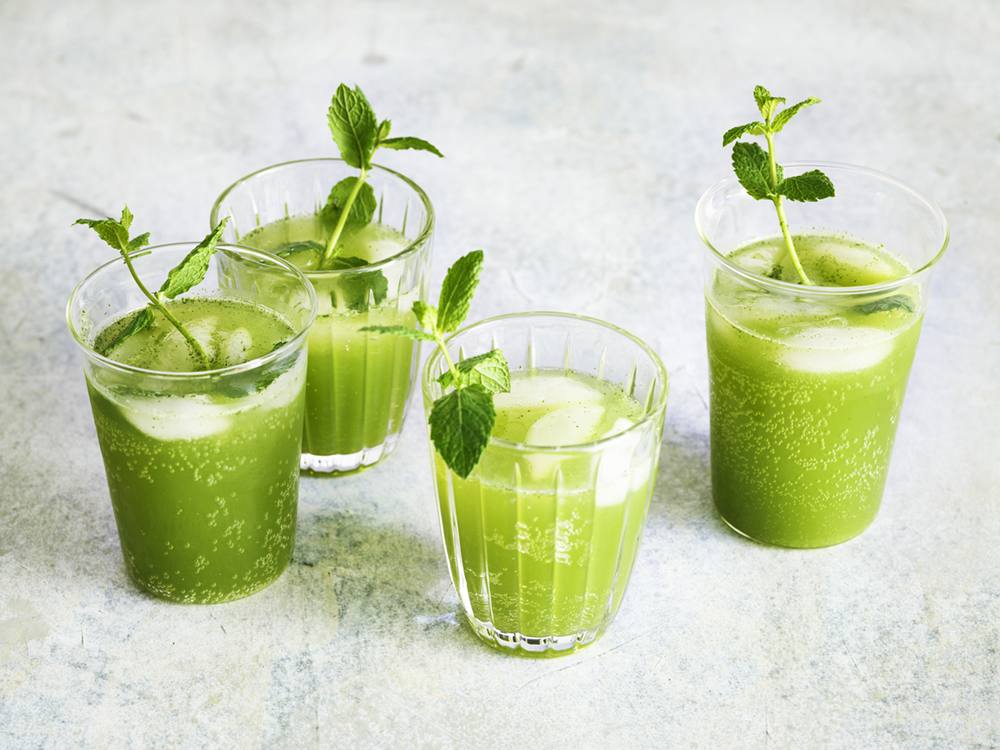 Strawberry-Mango Slushies
Strawberry, mango, and cranberry juice (great for kidney and heart health) combine in this childhood-inspired treat. Just sip slowly so you don't get a brain freeze!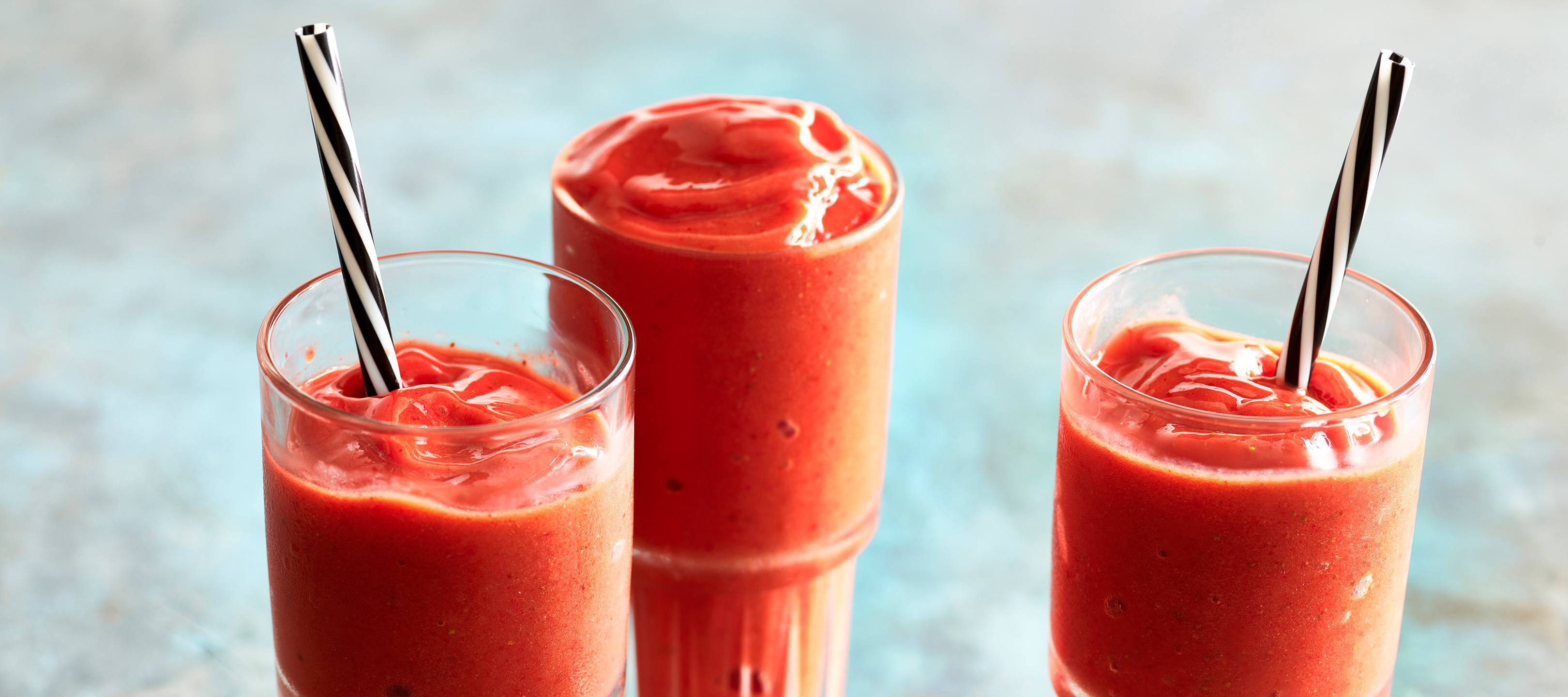 Pineapple Sparklers
This fresh orange-and-pineapple drink is pure sunshine in a glass. Frozen chunks of pineapple help keep it cold. Bonus: It's high in cold-fighting vitamin C.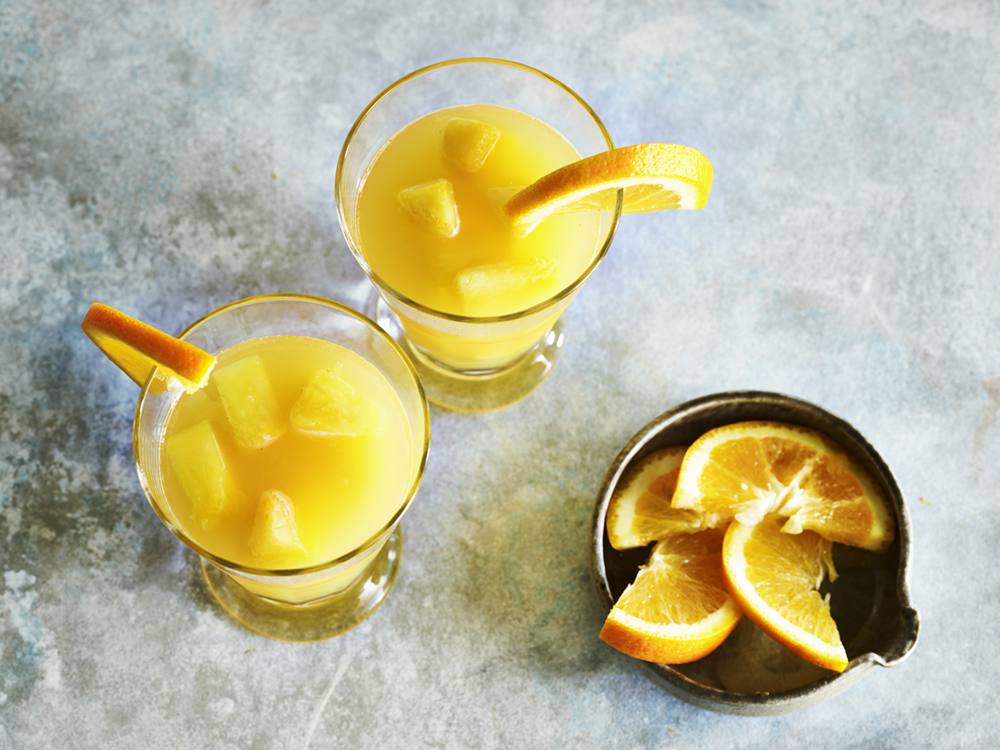 Mulled Cider
Skip the hot toddies and enjoy this warm-spiced apple cider instead. The slow cooker keeps it warm all afternoon and makes your home smell amazing.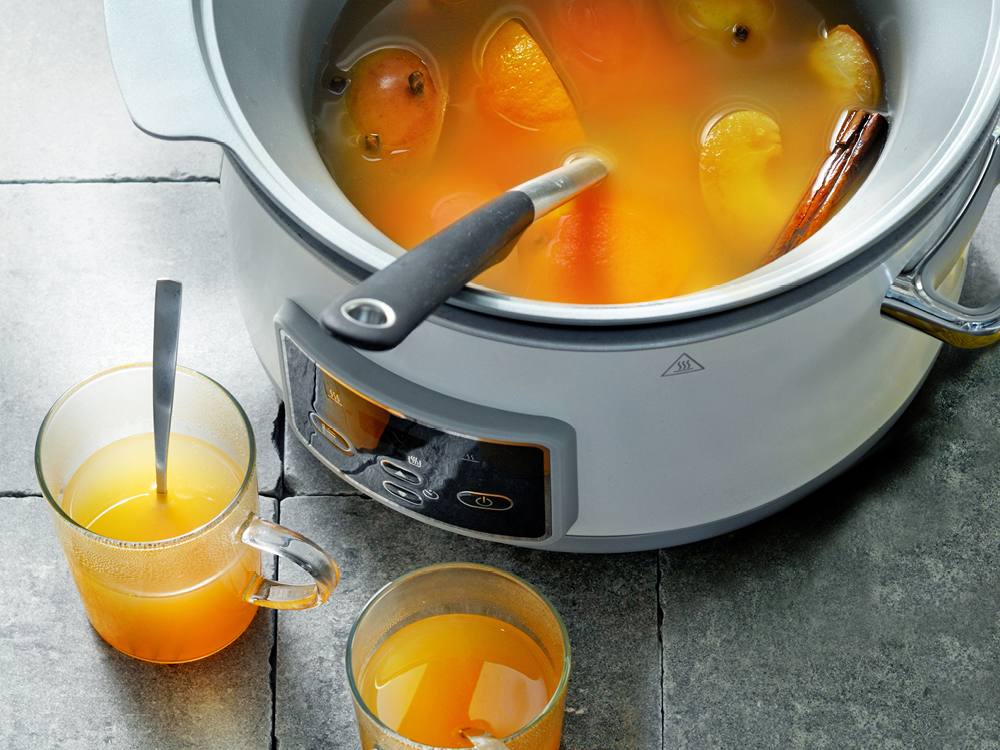 Cucumber-Lemon Kombucha Mocktail
Kombucha is made by fermenting tea and sugar until bubbly and tart—great for digestion. Orange, honey, mint, and cucumber make it feel like a party-worthy cocktail without the alcohol.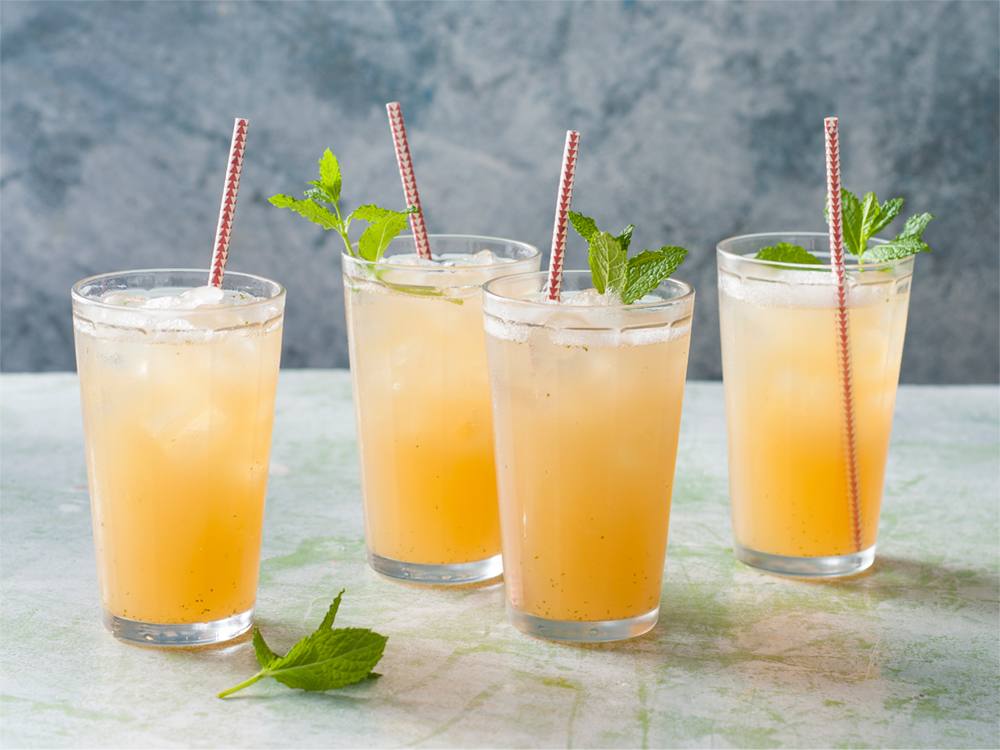 Pomegranate-Raspberry Iced Tea
Fresh raspberries and tart, ruby-colored pomegranate juice dress up this iced tea. The juice makes this drink feel like a glass of wine, complete with plenty of antioxidants.