Grilled zucchini and peppers might be favorites, but it's time to mix things up with a variety of produce- from sweet plums to ripe avocados.
Expand your grilling horizons with these 7 recipes and enjoy fruit and veggies all summer long!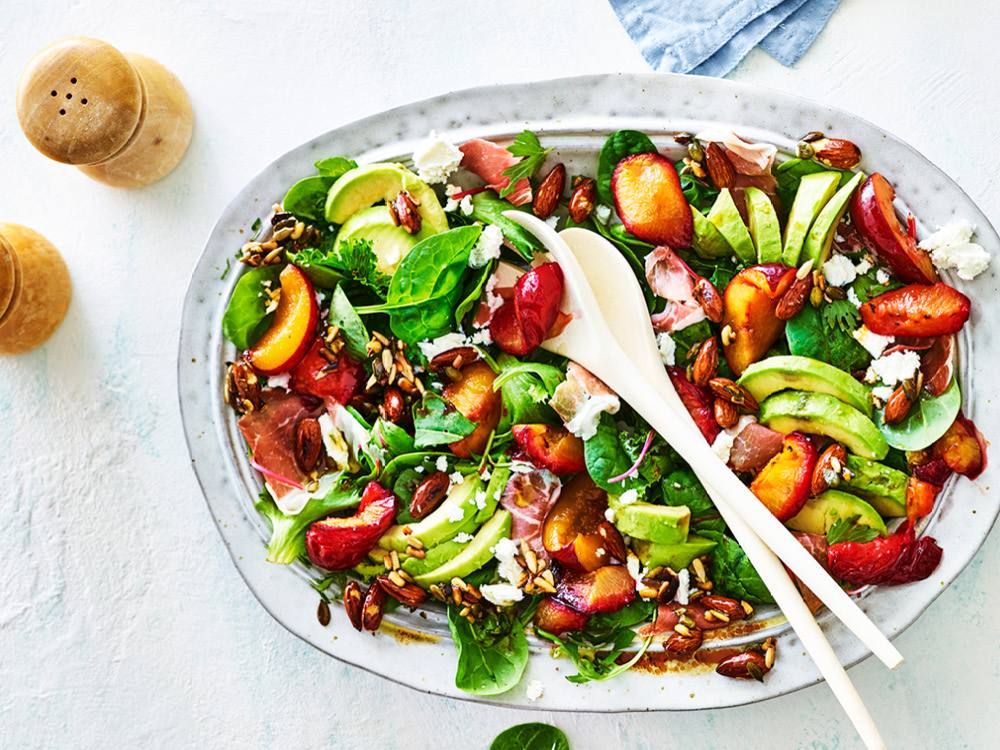 Spinach Salad with Grilled Plums and Avocado
This main dish salad is packed with hearty nuts and seeds, but grilled plums balance out the flavors with their delicate sweetness.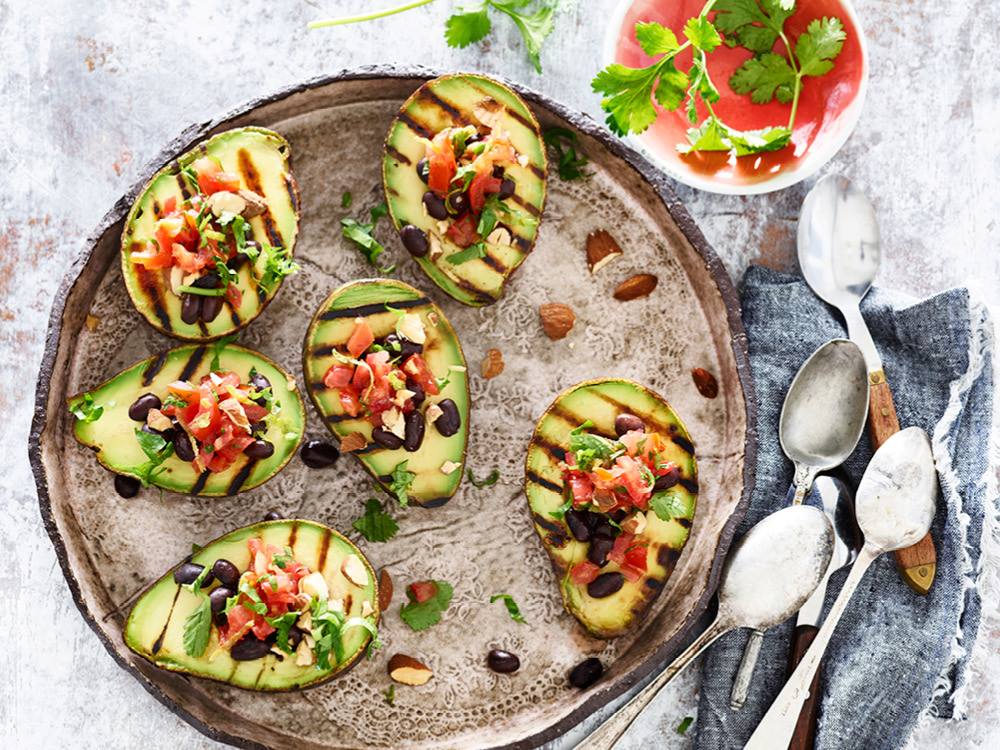 Grilled Avocados Stuffed with Black Beans and Tomato
For a smoky version of a guacamole bowl, grill ripe avocado halves and fill them with a zesty blend of beans and salsa.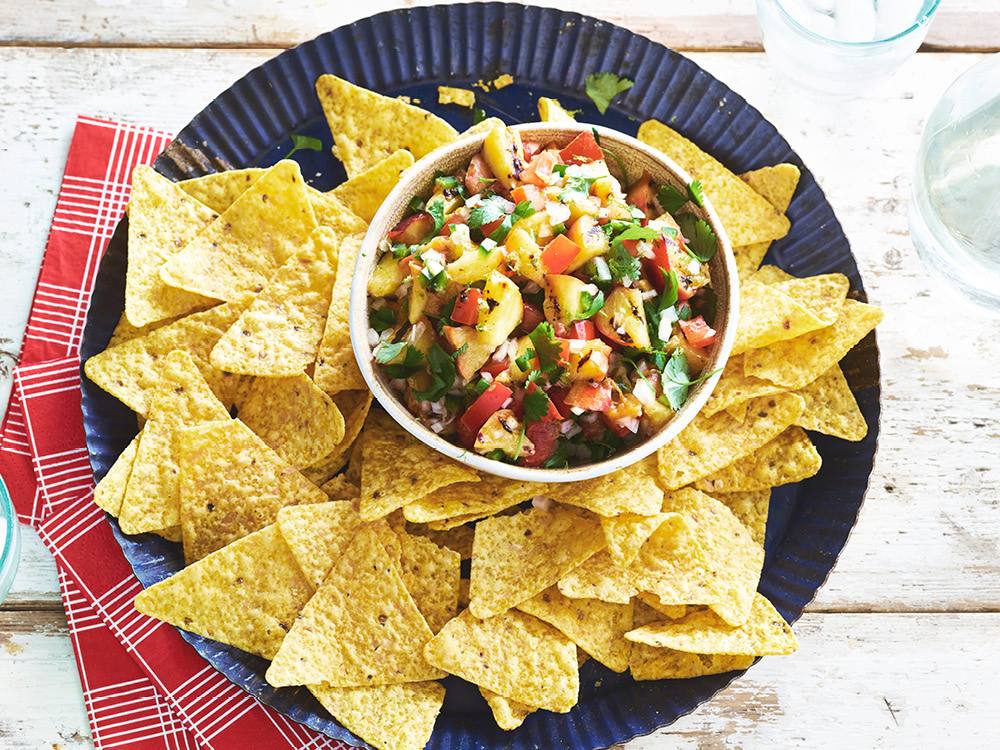 Grilled Peach Salsa
Not so fast, tomatoes—grilled peaches are the star attraction in this sweet and tangy version of fresh salsa.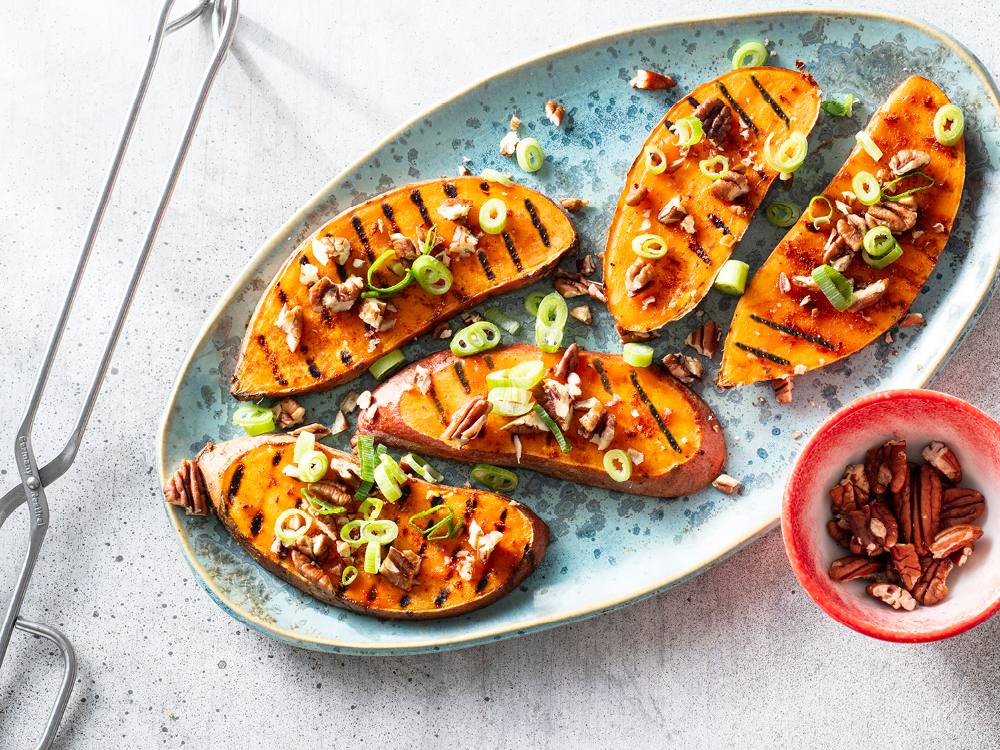 Grilled BBQ-Glazed Sweet Potatoes
Covered with both BBQ sauce and seasoning, these tender grilled sweet potatoes are bound to be your new go-to summer side.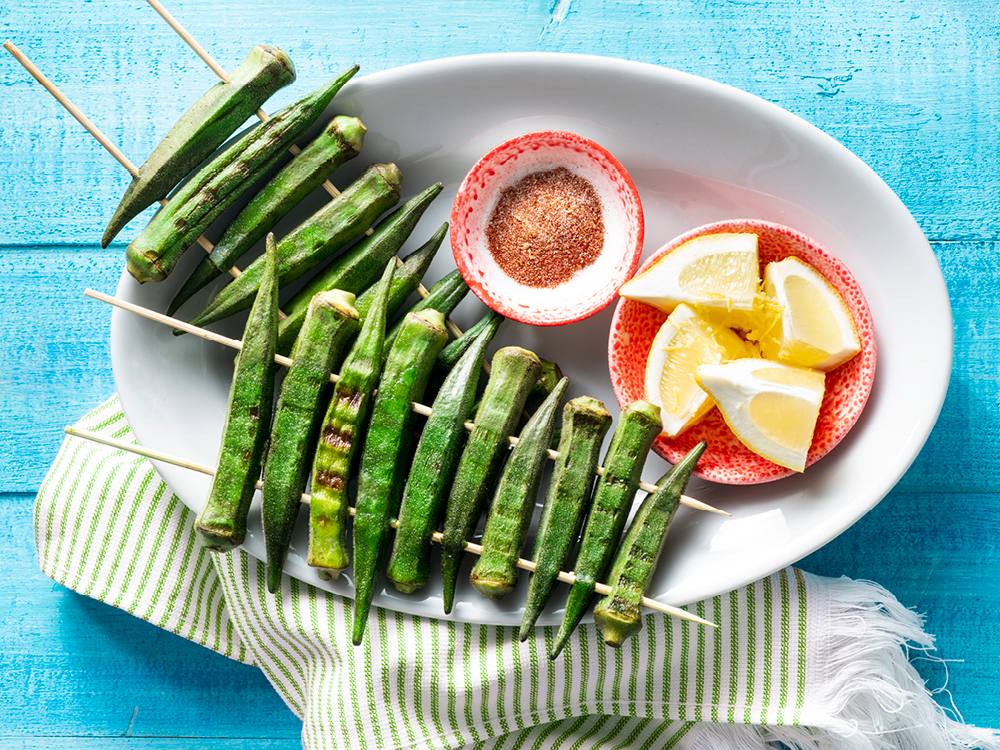 Grilled Okra with Seasoned Salt
Grilling okra magically creates a crispy exterior that turns this southern favorite into a fun, dippable summer appetizer.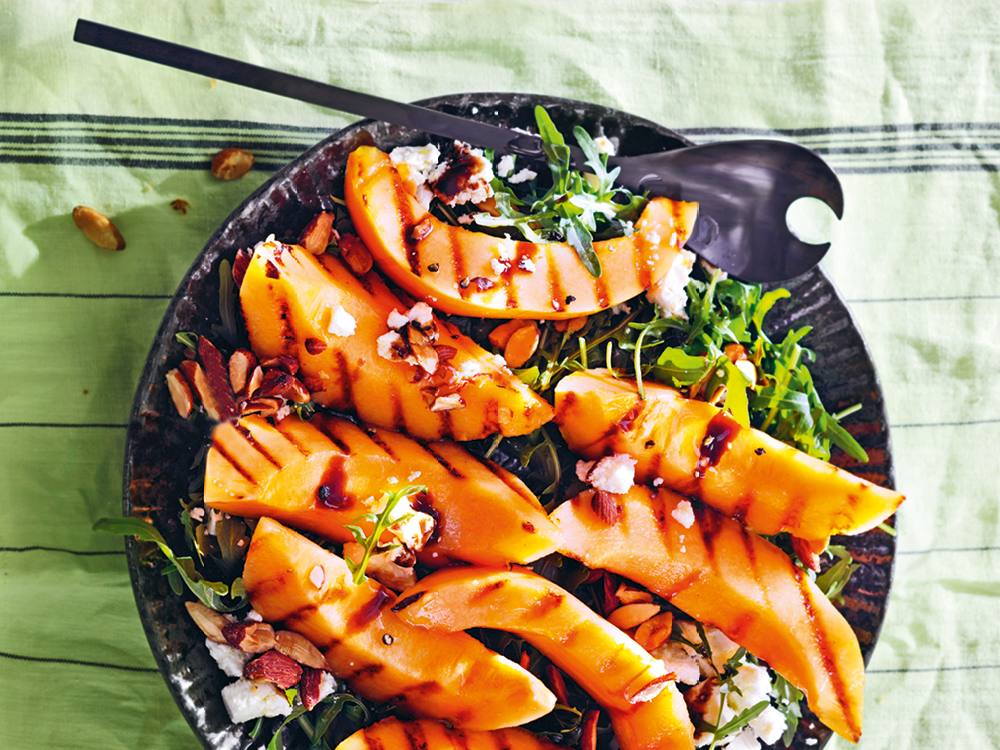 Grilled Cantaloupe with Almonds and Feta
The contrast of juicy, sweet melon wedges with smoked almonds and salty feta gives this summer salad an exciting blend of flavors.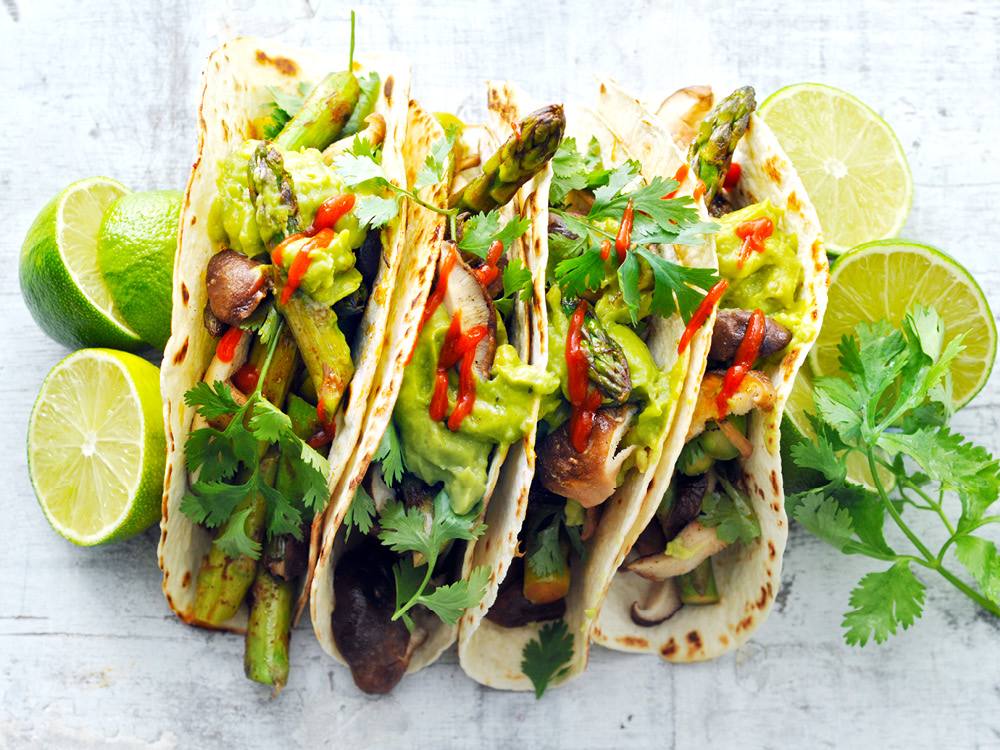 Grilled Shiitake and Asparagus Tacos
Meaty shiitake mushrooms make these vegetarian tacos a filling weeknight dinner, with tender grilled asparagus spears for crunch.