When it comes to Jewish cuisine, few dishes say "homemade for the holidays" like kugel. Typically made with either potatoes or egg noodles, kugel is a hearty baked casserole that can be savory or sweet. Though you'll most often find it on the table during Jewish holidays and Shabbat (the Jewish day of rest that lasts from sundown Friday through Saturday evening), kugel is a versatile side or dessert that works with a variety of meals.
Apart from being delicious, kugel carries special significance on Hanukkah. Savory executive editor, Hannah, explains: "I love the lesser-known tradition on Hanukkah of eating foods made with dairy. This is in honor of Judith, an Israeli woman who saved her town by 'dispatching of' an Assyrian general in his sleep after plying him with cheese and wine. It's a great story (girl power!) and a great reason to eat sweet noodle kugel (my favorite as a kid) in addition to latkes."
Even if it's not a holiday – or you're not Jewish – consider adding kugel to the menu. Whether you like it pillowy and soft, crispy at the edges, brimming with savory flavor, or sprinkled with sweetness, these recipes prove there's a kugel to fit every occasion.
Noodle Kugel Squares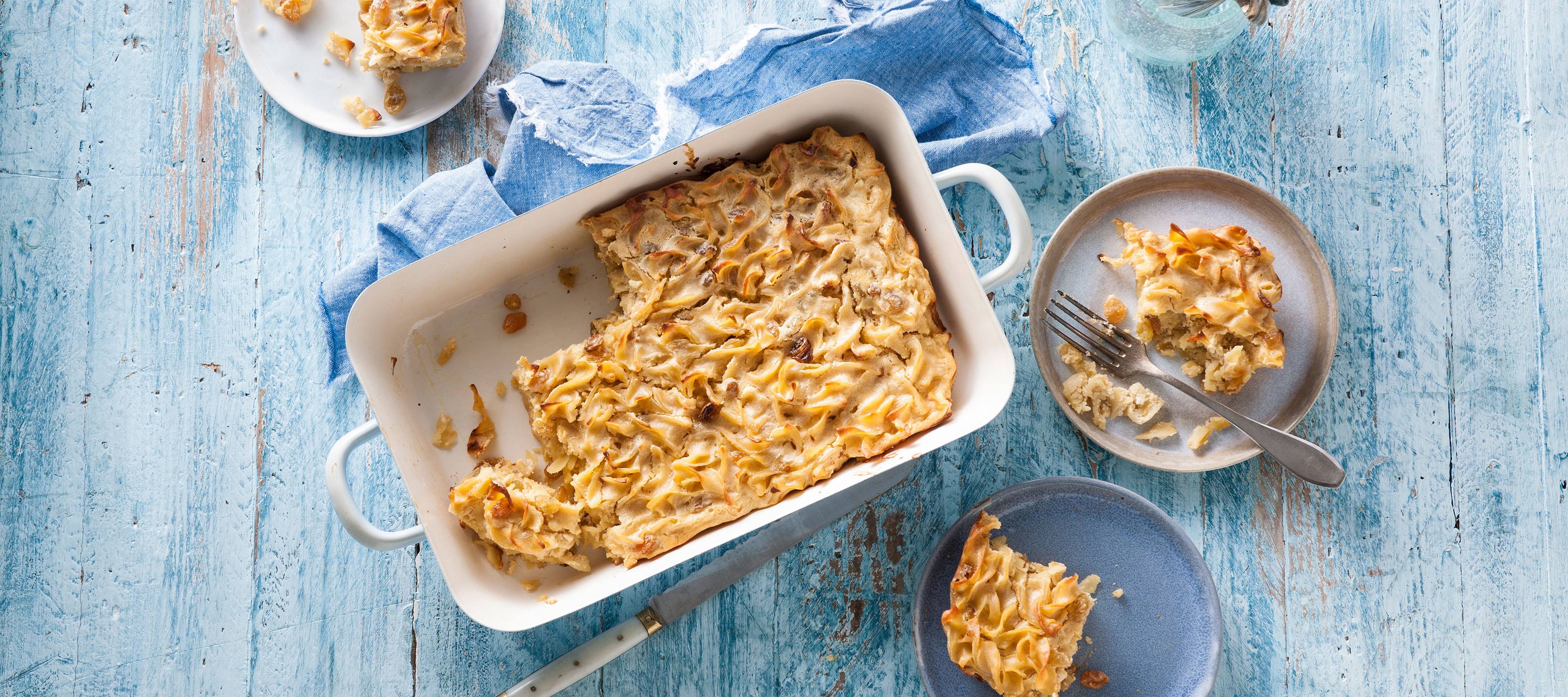 If it's your first time making (or tasting) kugel, this miniaturized version cut into 2-inch squares fit for a crowd is a great place to start. It has all the traditional components – egg noodles, creamy dairy, cinnamon, raisins – and it comes together with just five minutes of easy prep.
Roasted Cauliflower and Sweet Onion Kugel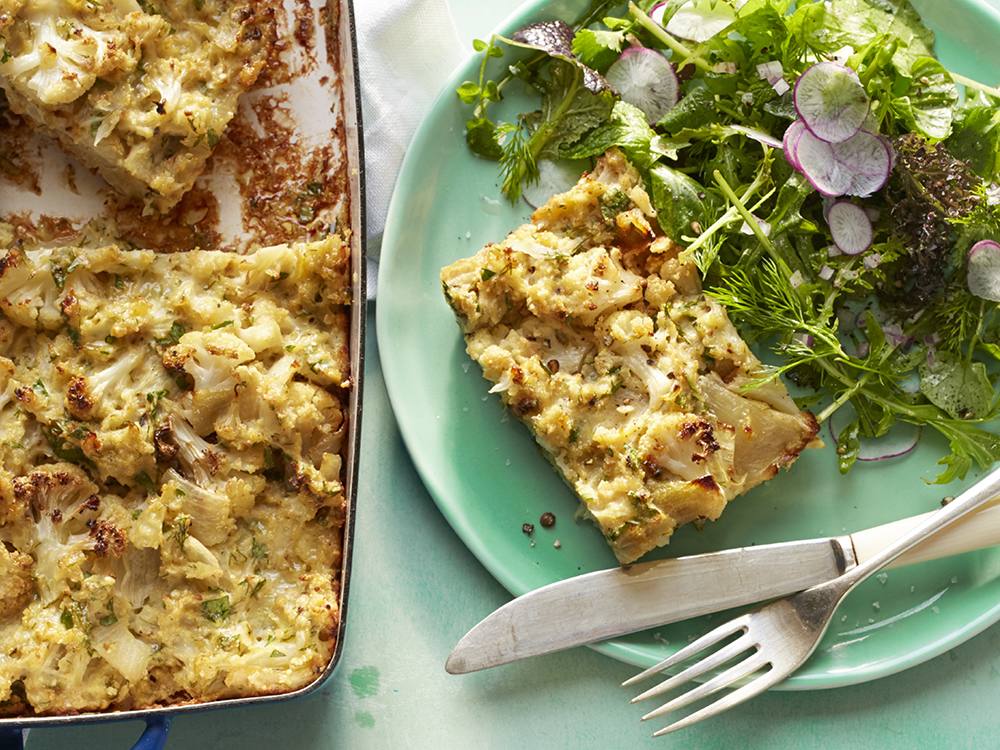 Cauliflower is sometimes called a "chameleon vegetable" for its ability to work in place of grains and other starches. Here, it replaces traditional egg noodles in a lower carb take on kugel with a touch of honey and two kinds of fresh herbs.
Spinach and Caramelized Onion Noodle Kugel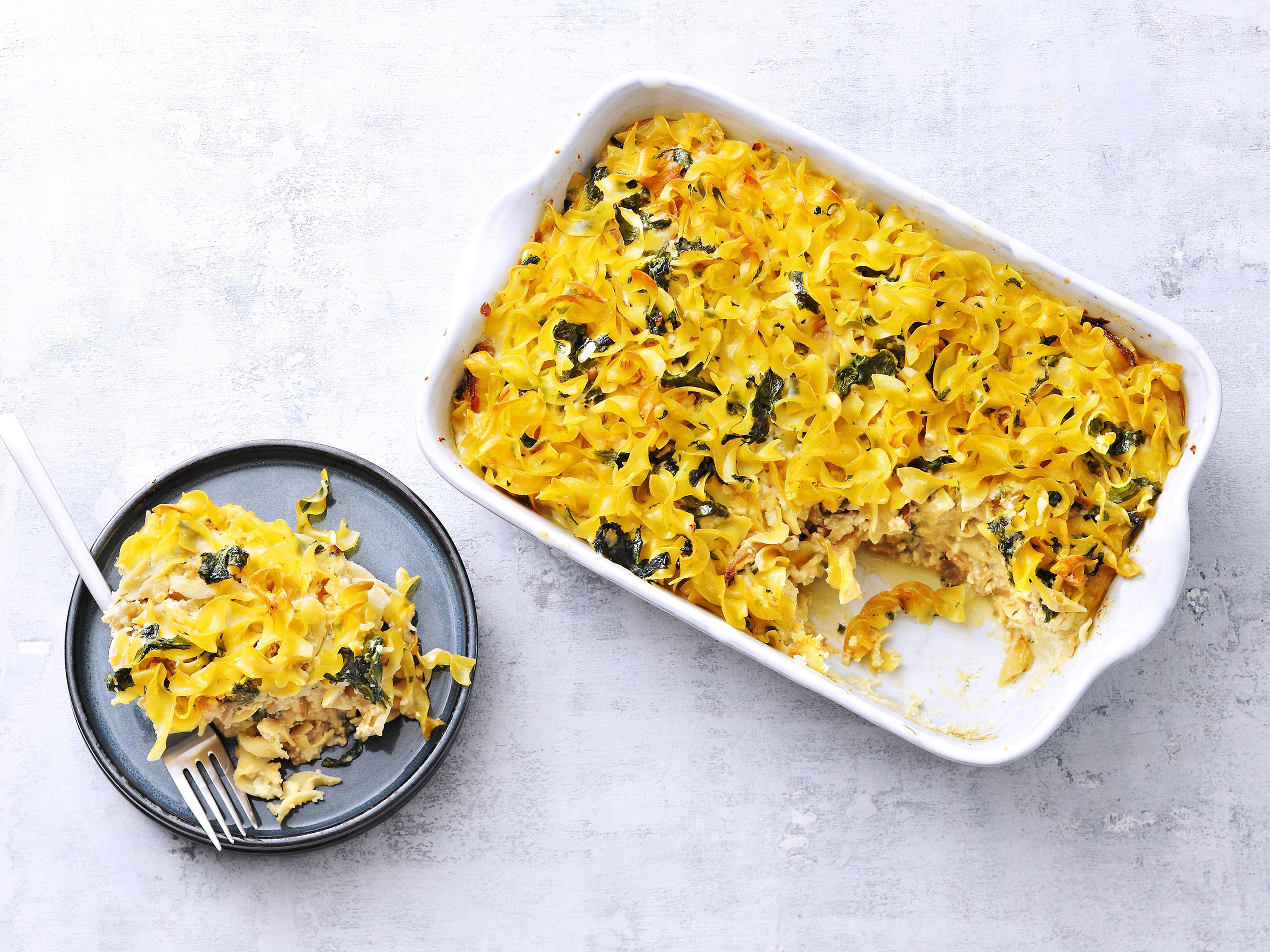 Two forms of umami-rich onion flavor make this savory kugel a standout. Fresh onion and onion soup mix combine with frozen spinach and noodles for a meal-worthy side that's a breeze to make and tastes even better the next day.
Sweet Dessert Kugel with Dried Figs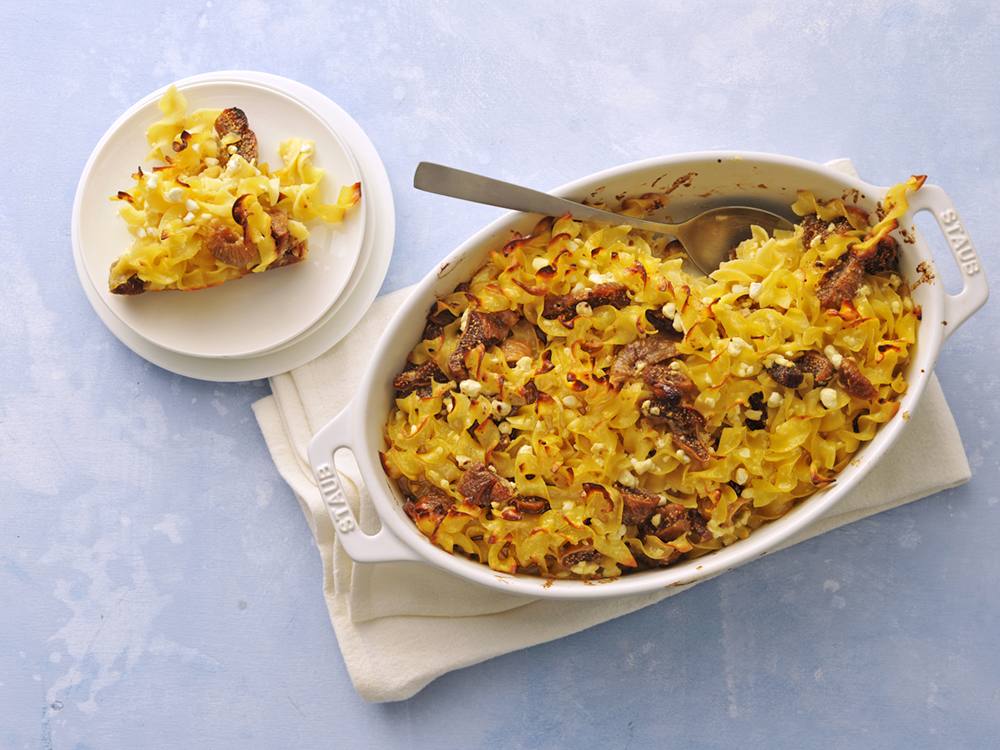 One unexpected ingredient gives this sweet kugel Middle Eastern-inspired flavor. Dried figs add a pop of earthy sweetness to fluffy egg noodles baked with vanilla and cinnamon.
Carrot-Potato Kugel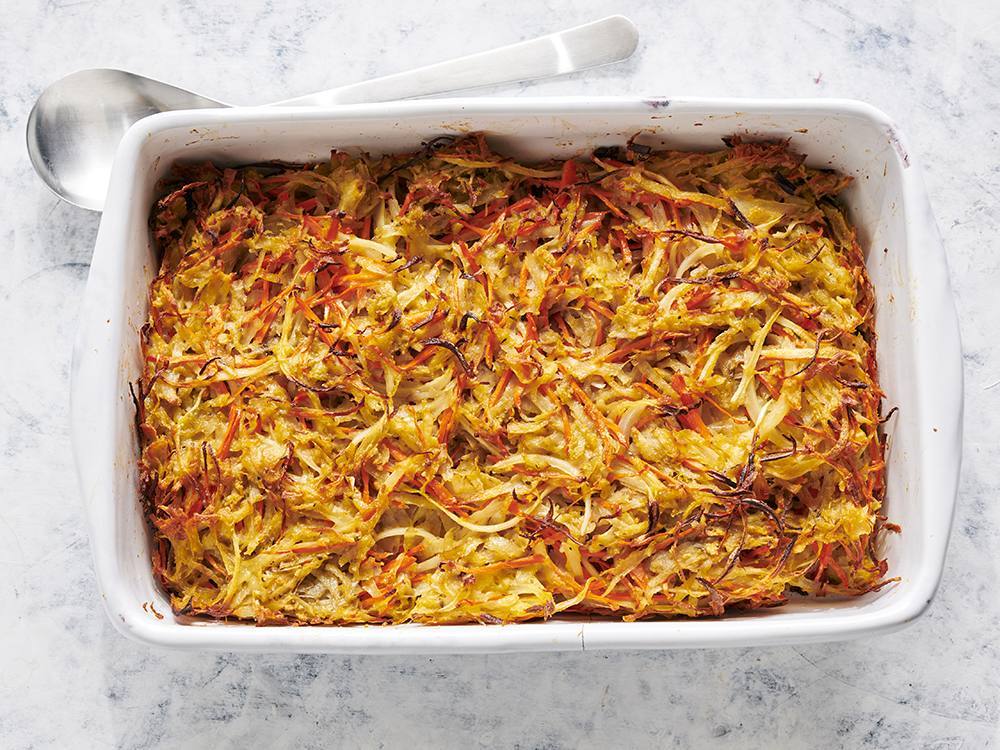 This colorful kugel comes with an extra helping of veggies. Shredded carrots add mild sweetness and a boost of nutrients to the classic combination of russet potatoes, onion, and matzo meal.
Noodle Kugel with Cinnamon Cracker Topping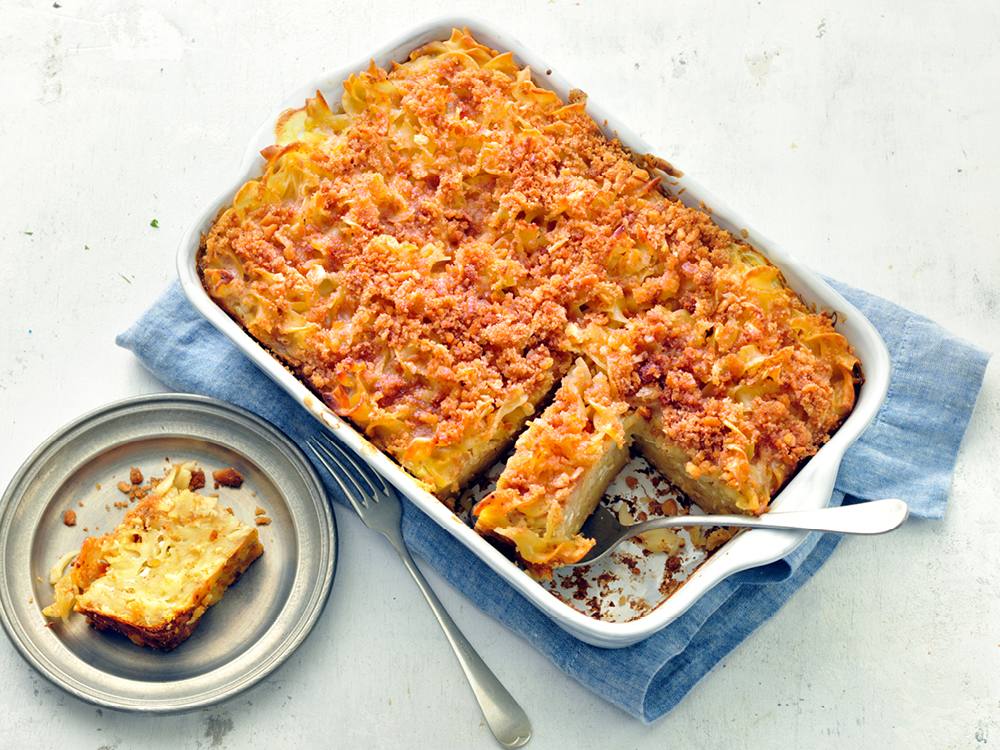 Buttery, salty, crispy, and sweet – this dessert kugel has it all. Reduced fat sour cream and cottage cheese keep things luscious and creamy while a topping of cinnamon-dusted cracker crumbs brings the crunch factor.
Individual Sweet Matzo Kugels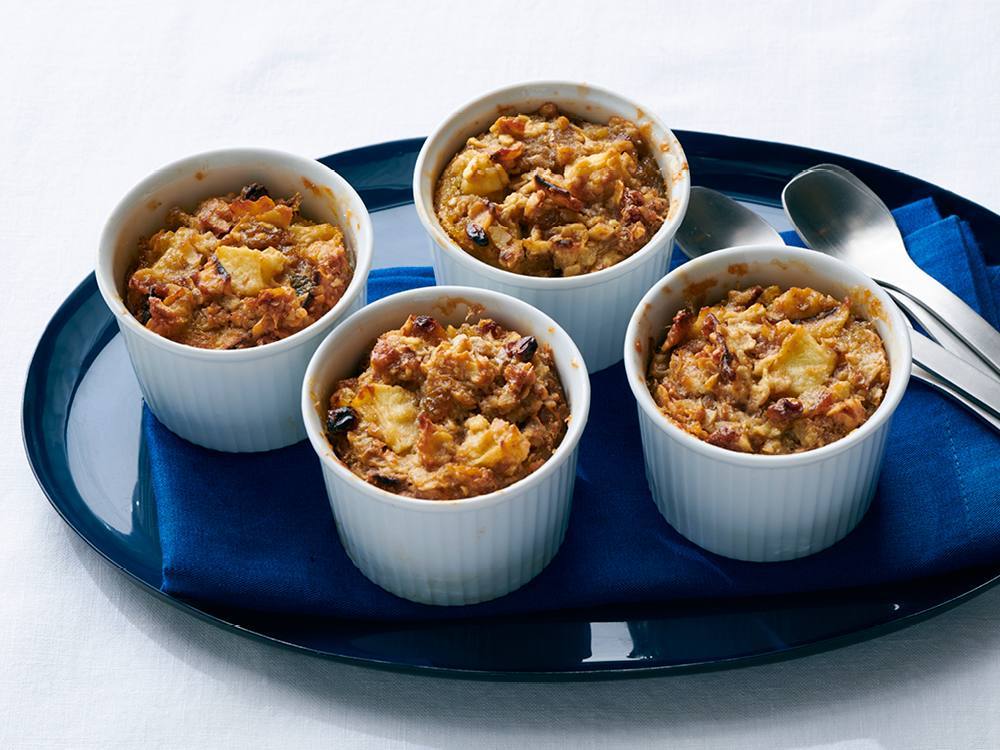 These perfectly portioned kugels made with crisp matzo instead of noodles are bursting with sweet, fall flavors. Walnuts, raisins, apples, and cinnamon make them ideal for breakfast, a dinner side, or dessert.
Crispy Potato Green Onion Kugel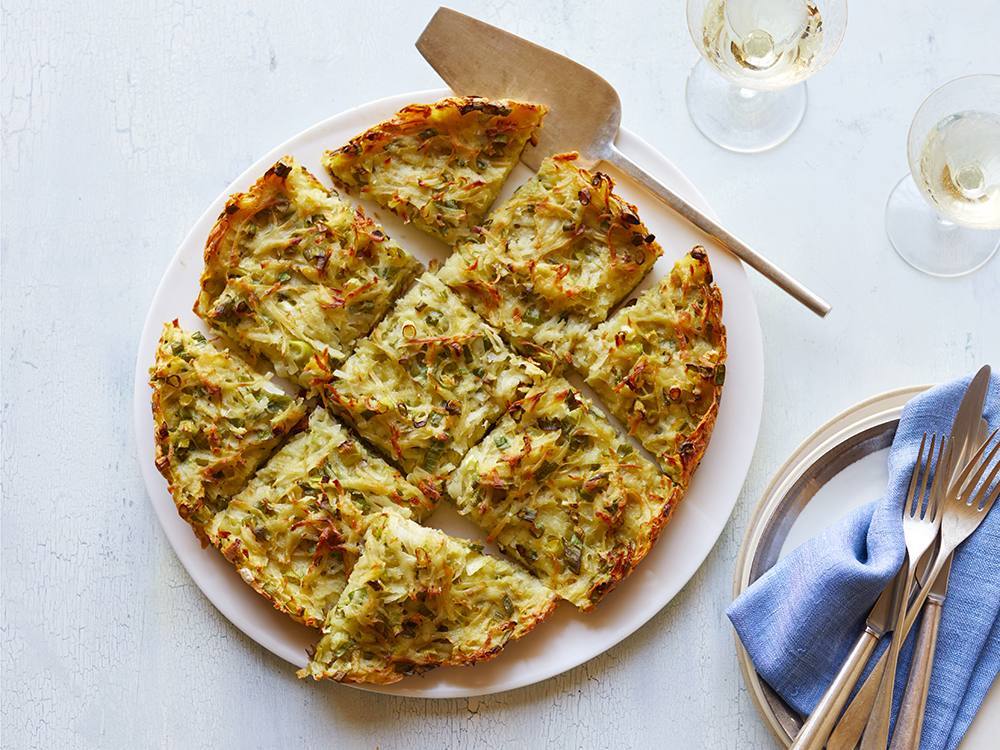 If you're a fan of hash browns, you'll love this scallion-studded kugel. A cast iron skillet helps to achieve golden, crispy edges and a perfectly tender center simply seasoned with salt and pepper.