Pumpkin Spice Smoothie
This creamy, nutrient-packed smoothie is for serious pumpkin lovers. Greek yogurt and old-fashioned oats pack a protein punch while pumpkin puree, banana, vanilla, and pumpkin pie spice make it taste like a sip of dessert.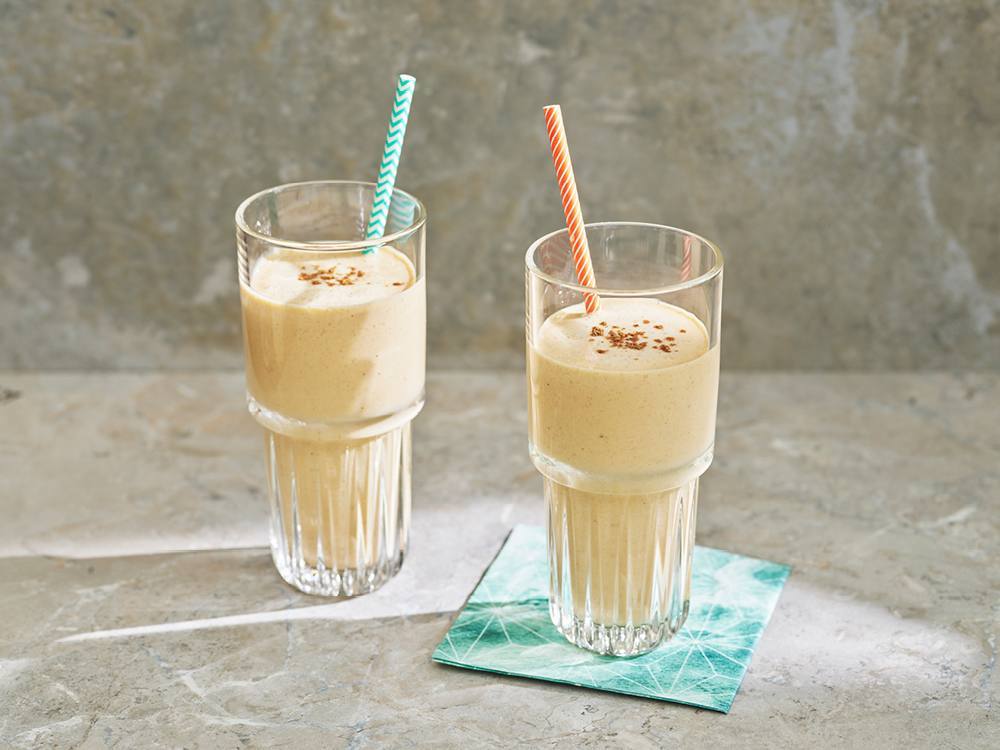 Pumpkin Spice Sweet Potato Pancakes
Flapjack mornings are twice as nice with (gluten-free) pumpkin spice. Sweet potato puree adds rich flavor and moist texture to fluffy, spiced pancakes topped with crunchy pecans and maple syrup.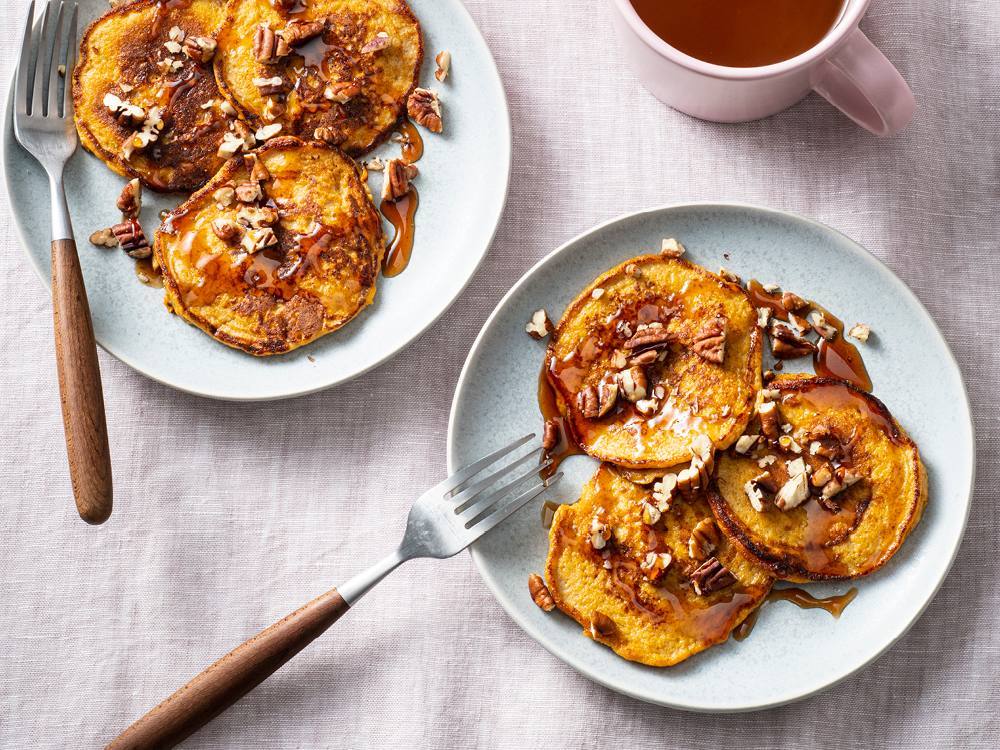 Pumpkin Chocolate Chunk Cookies
Satisfy pumpkin lovers and chocoholics with one better-for-you, bite-sized treat. White whole wheat flour and flax seeds add hearty fiber to chewy cookies flavored with pumpkin puree, spices, and chunks of dark chocolate.
Gluten-free Pumpkin Spice Waffles
Warm up chilly fall mornings with wonderfully delicious waffles. Omega-3 and fiber-rich flaxseeds bulk up these crispy, gluten-free waffles spiced with a blend of cinnamon, nutmeg, ginger, and cloves.
Pumpkin Cheesecake
Watch out pumpkin pie, Thanksgiving might have a new favorite dessert. The familiar fall flavors of pumpkin puree and aromatic spices sing in this ultra-creamy cheesecake with a crisp graham cracker crust.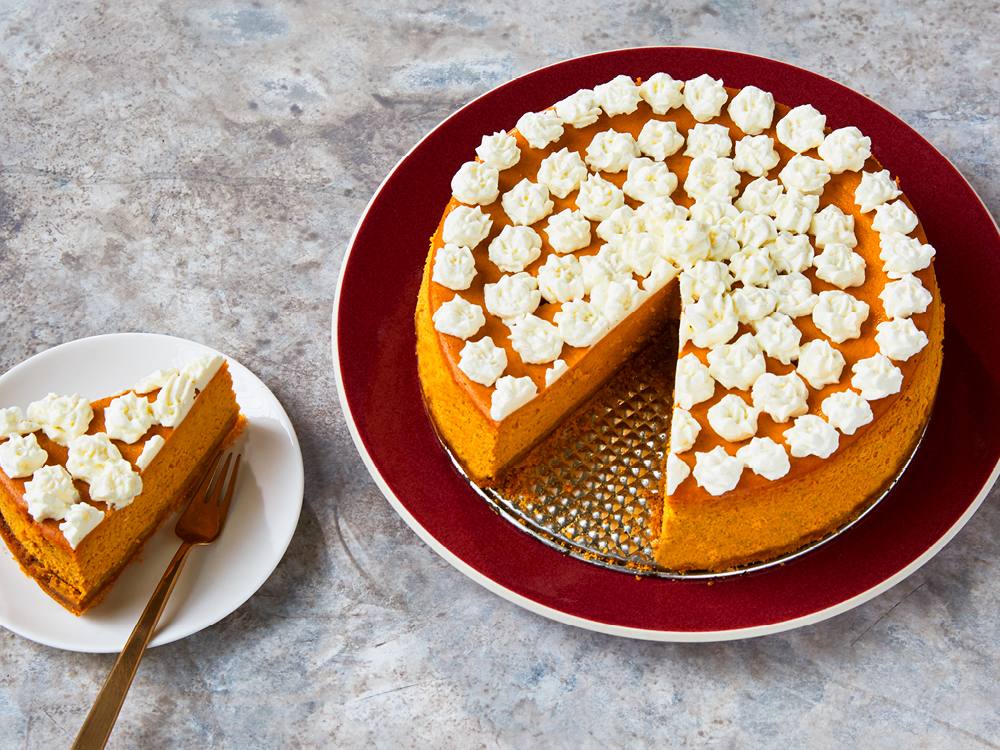 Pork Chops with Spiced Butternut Squash
Get a double dose of pumpkin spice with this distinctively fall dinner starring seared pork chops, spiced maple syrup, and sautéed apples. A side of tender butternut squash also gets a dusting of warm spice before cooking effortlessly in the microwave.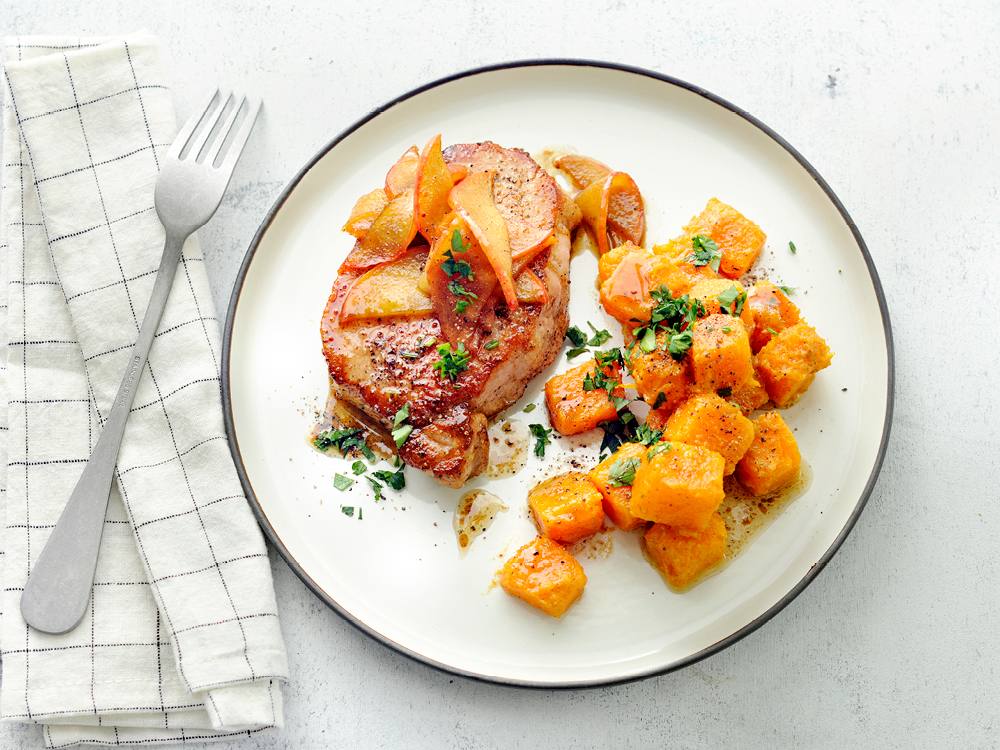 Gluten-free Pumpkin Bread
This moist and flavorful quick bread was made for autumn afternoon snacking. Pumpkin pie spice and earthy pumpkin puree combine for an irresistibly light, gluten-free loaf finished with sweet icing.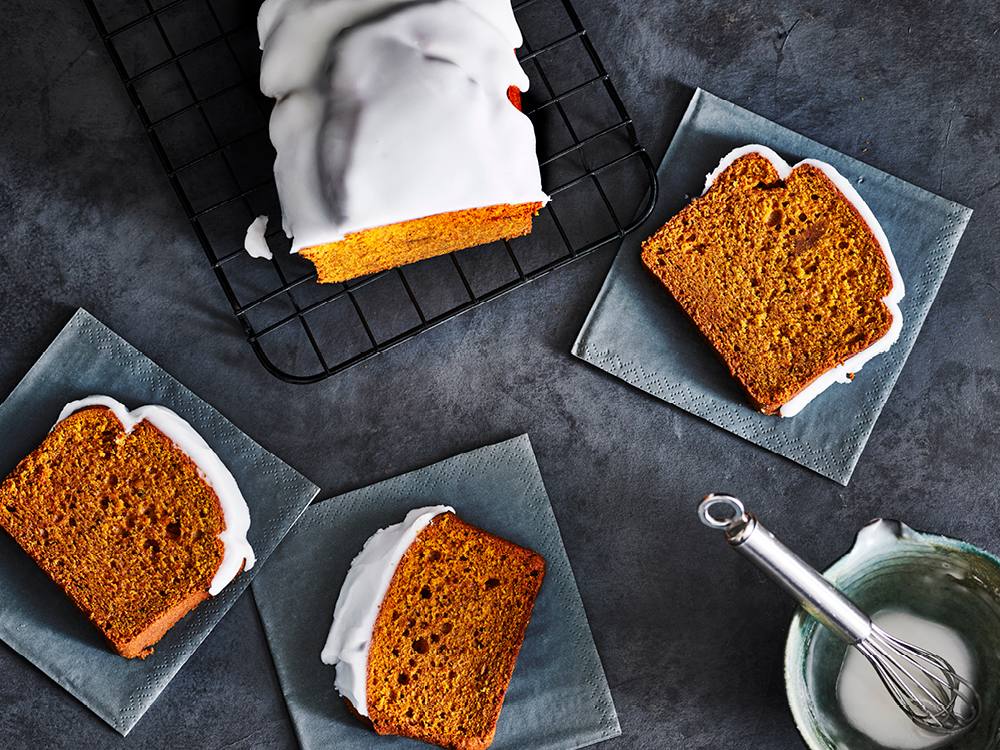 Pumpkin Pie Spice Oatmeal
These hearty oats taste like a slice of pumpkin pie, and making them is a piece of cake. Just combine ingredients in the slow cooker the night before, turn it on, and wake up to a fragrant, flavorful, nutrient-packed breakfast.