Summer Deli Snacking Board
Serve a hungry crowd with a protein-packed meal or snack that lets everyone pick their favorites. This easy-to-assemble grazing board with meat, cheese, deli salads, and any veggies and crackers you like is perfect for poolside munching and anytime backyard picnics.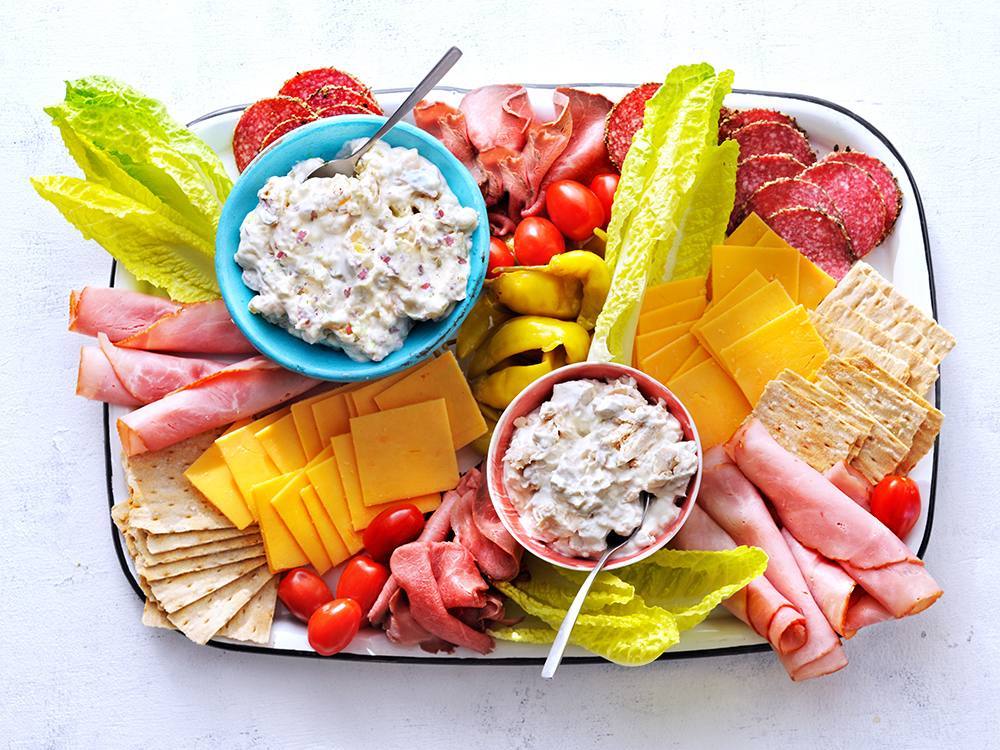 Mozzarella, Tomato, and Plum Salad
Classic caprese gets a sweet new addition in this colorful, centerpiece-worthy salad. Slices of juicy plum are a flavor match made in heaven with summer tomatoes, fresh mozzarella, and peppery arugula.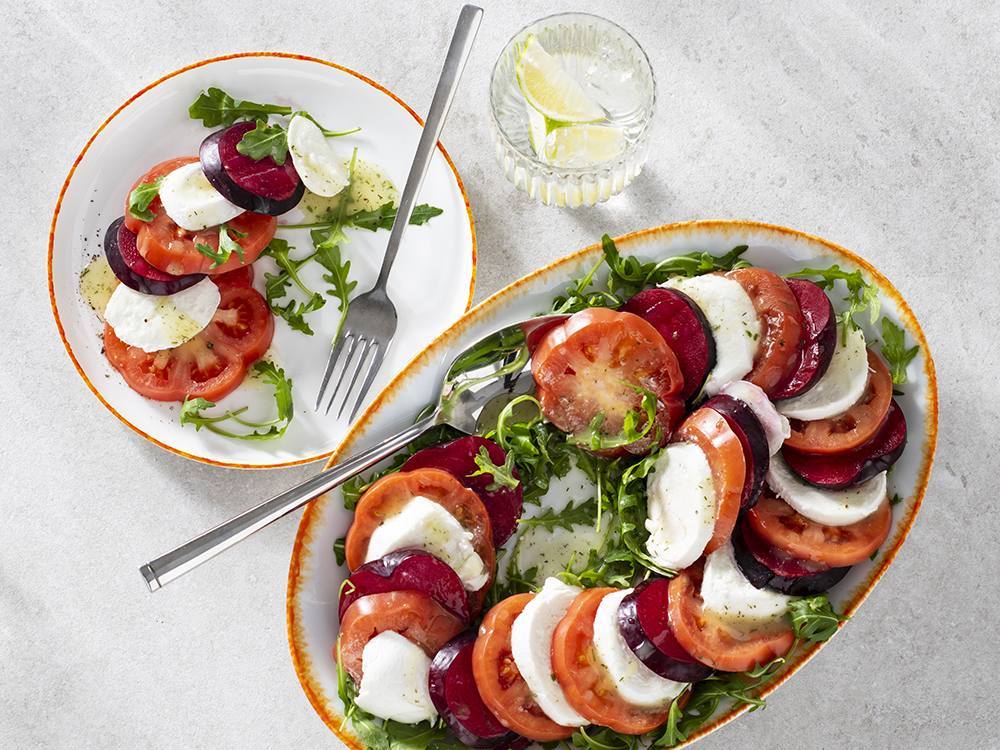 Avocado Stuffed with Chipotle Chicken Salad
This meal-and-bowl-in-one comes together in 15 minutes using pre-made salad from the deli counter. Smoky chipotles, salsa verde, and fresh herbs add Mexican-inspired flavor to a protein-packed combo of chicken salad and black beans served inside a creamy avocado.
Shrimp Rolls
The filling for these beachy summer shrimp rolls can be made a day ahead and kept in the fridge to streamline prep on cookout day. Add the combo of precooked shrimp, mayo, ketchup, and hot sauce to hot dog rolls just before serving and finish with a sprinkle of fresh chives.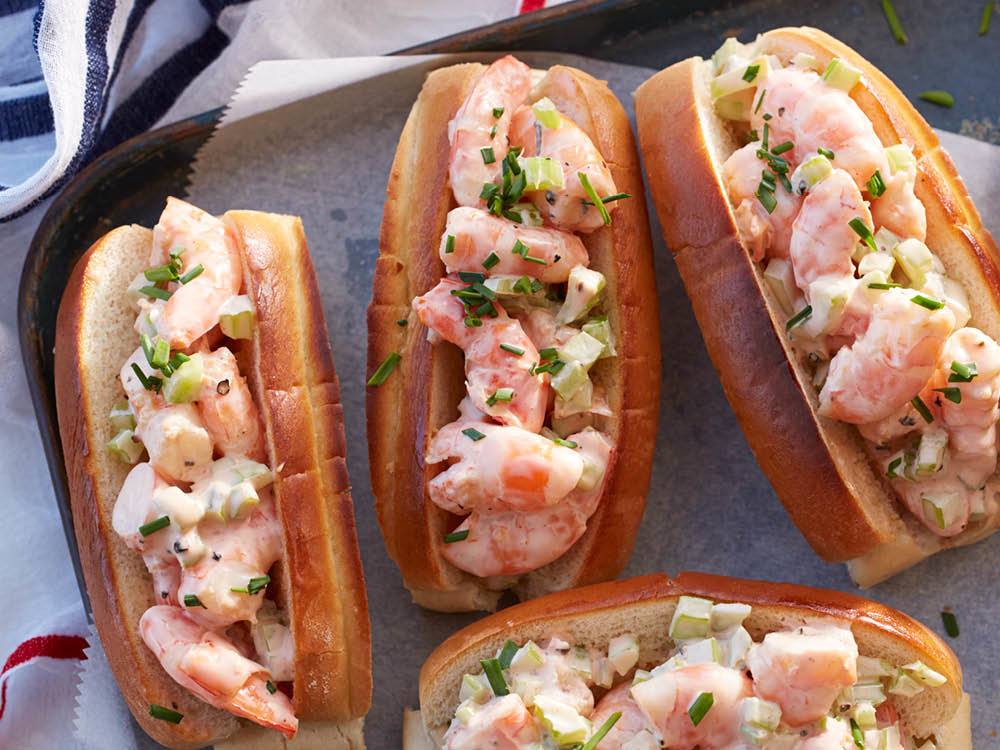 S'mores pops
When it's too hot for a campfire, these delectable, frozen pops are guaranteed to please everyone's summer sweet tooth. The classic combo of graham crackers, marshmallow, and chocolate is easy to enjoy mess-free served on wooden popsicle sticks.