Winter is coming, and there's no better way to warm up than with a hot cup of tea. Sure, you can buy your favorite variety pack of tea bags at the store and call it a day. But why not treat yourself to one of our very best warm drink recipes? From sweet flavors to warm spices, here's our list of hot drinks to get you through the winter.
Honey Spiced Earl Grey Tea
Orange, ginger, and cinnamon sticks amp up the cozy flavors of Earl Grey tea. This soothing warm drink is the perfect remedy for winter colds and sniffles.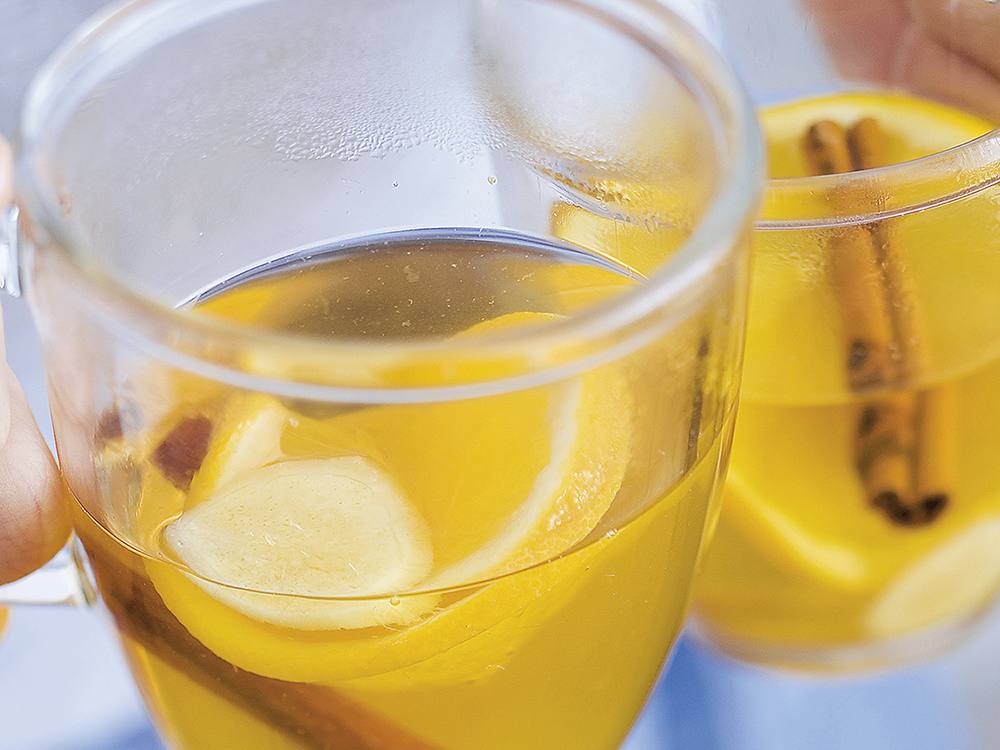 Soothing Chamomile Tea
Looking for a nice warm drink to slow things down at the end of the day? Tuck in for the night with this calming blend of chamomile, almond, mint, and honey.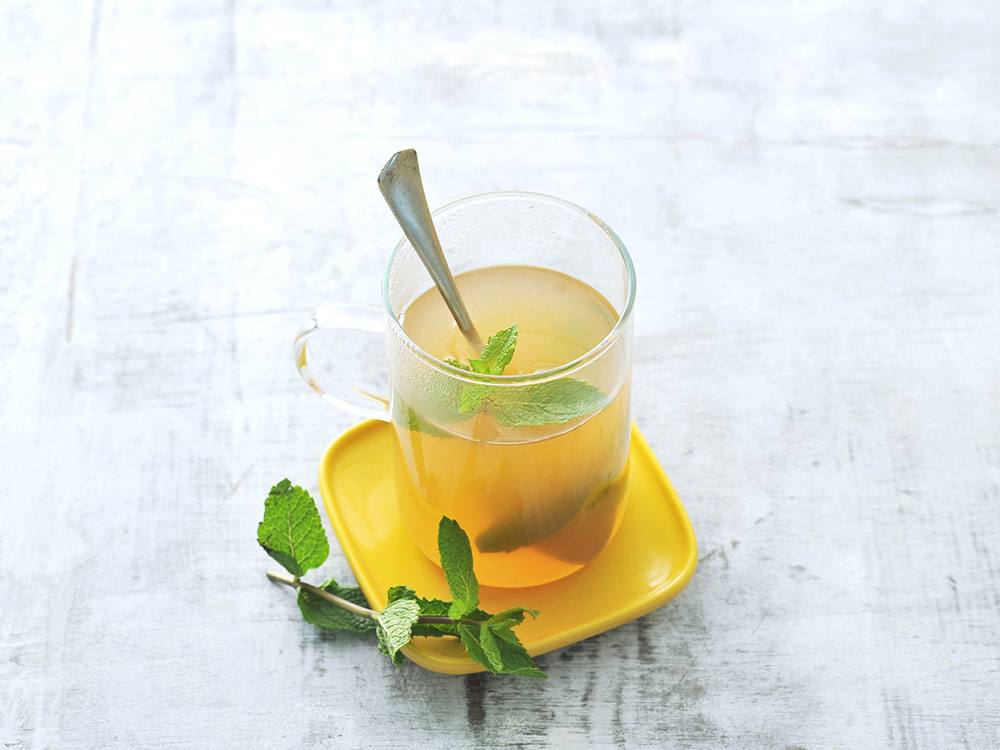 Chai Latte
Traditional chai's origins date back to 5,000 years ago, and over time different cultures have created variations of the original recipe. But the traditional ingredients usually include black tea mixed with warm spices like cinnamon, cardamom, and cloves. Make this creamy, spicy, sweet, and indulgent blend as a sweet winter treat that wakes you up.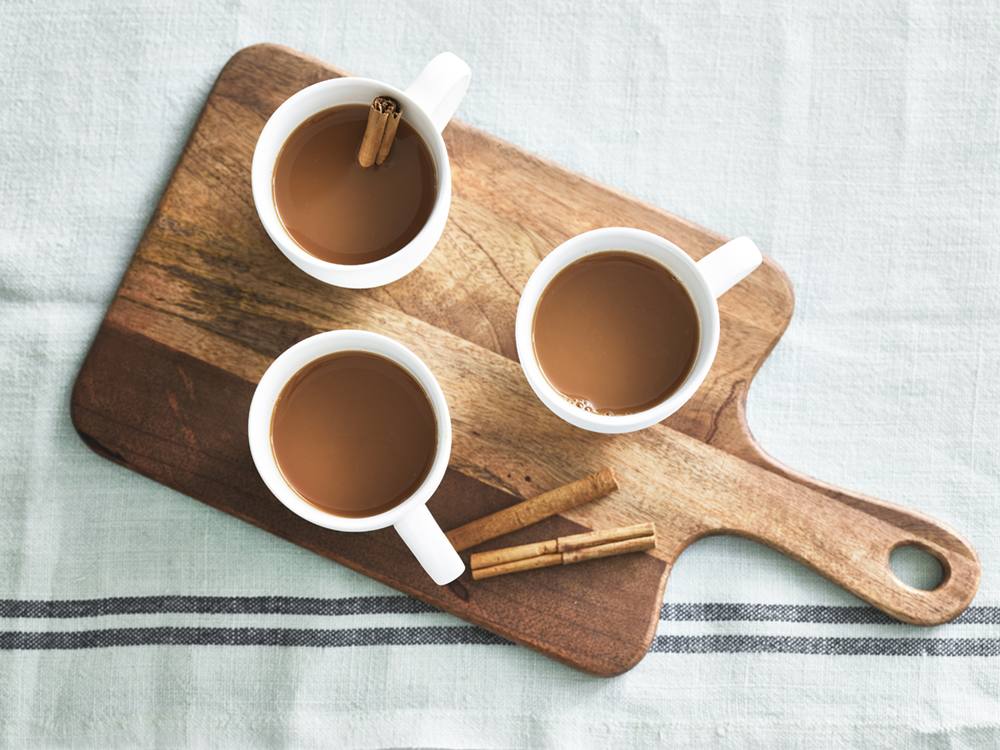 Herbal Green Tea
Looking for a coffee-replacement with less caffeine but just as much oomph? Look no further! This refreshing green tea herb blend will do the trick. Fresh mint, fennel and coriander seeds add earthy flavors while honey sweetens things up.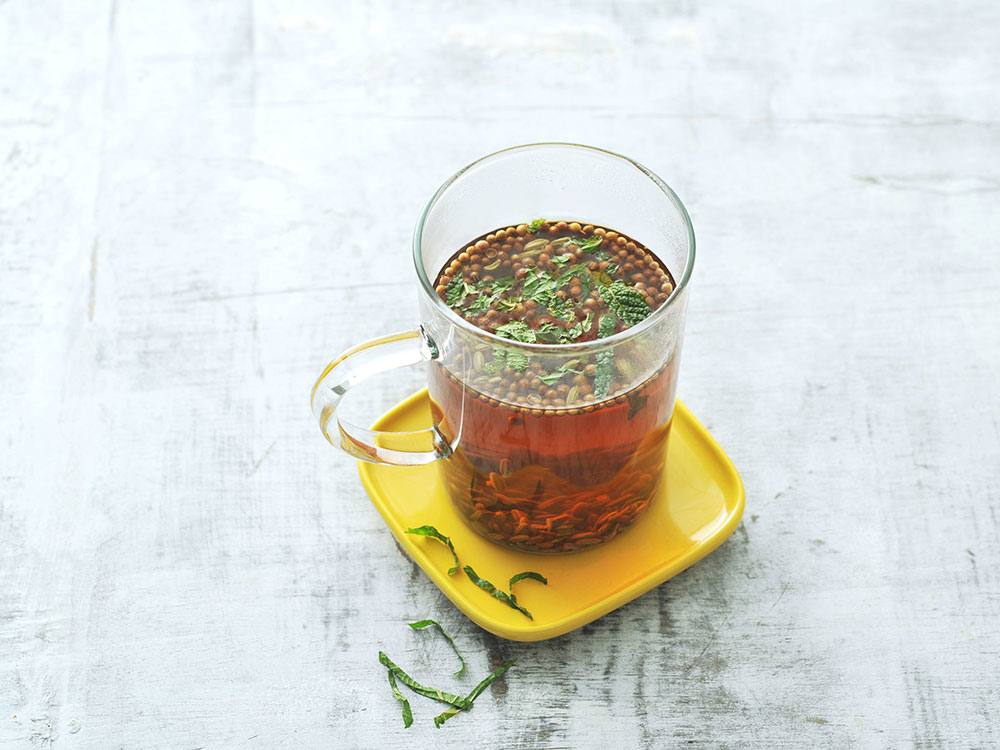 Ginger, Lemon, and Turmeric Tea
For a cozy drink that tastes good AND is good for you, try this recipe out. Prized for their anti-inflammatory properties, ginger and turmeric come together in this strong, spicy tea, with honey and lemon to add a little sweetness.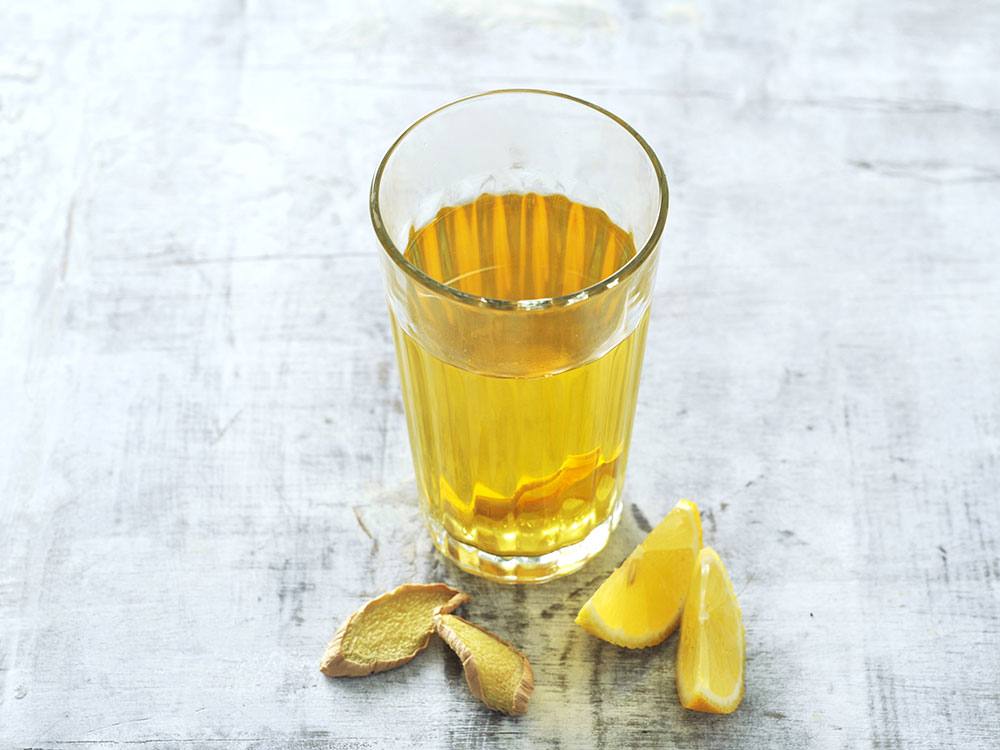 Ginger-Citrus Hot Toddy
Who says tea isn't the perfect happy hour beverage? Spicy fresh ginger and sweet apple cider pair beautifully with the toasty bourbon in this cozy drink. Or skip the alcohol and enjoy it as a warm and cozy tea.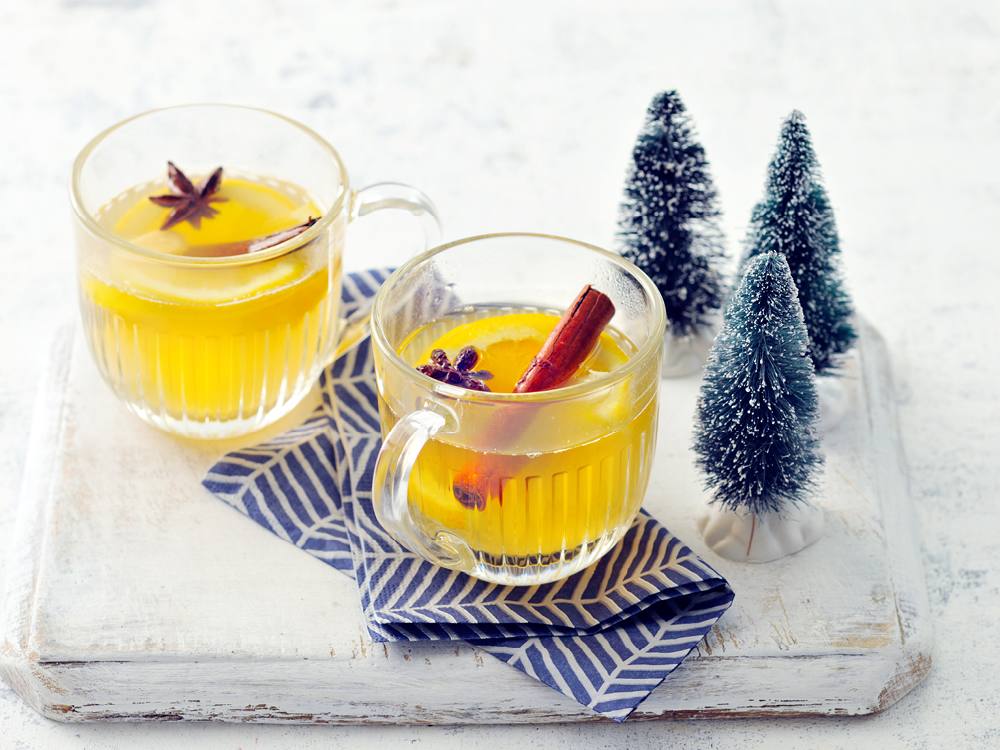 Blackberry-Chamomile Mock Toddies
Love the toddy but not into alcohol? Grab some fresh blackberries and make this warm tea drink. It's the perfect way to wind down and cozy up at the end of a cold winter's day.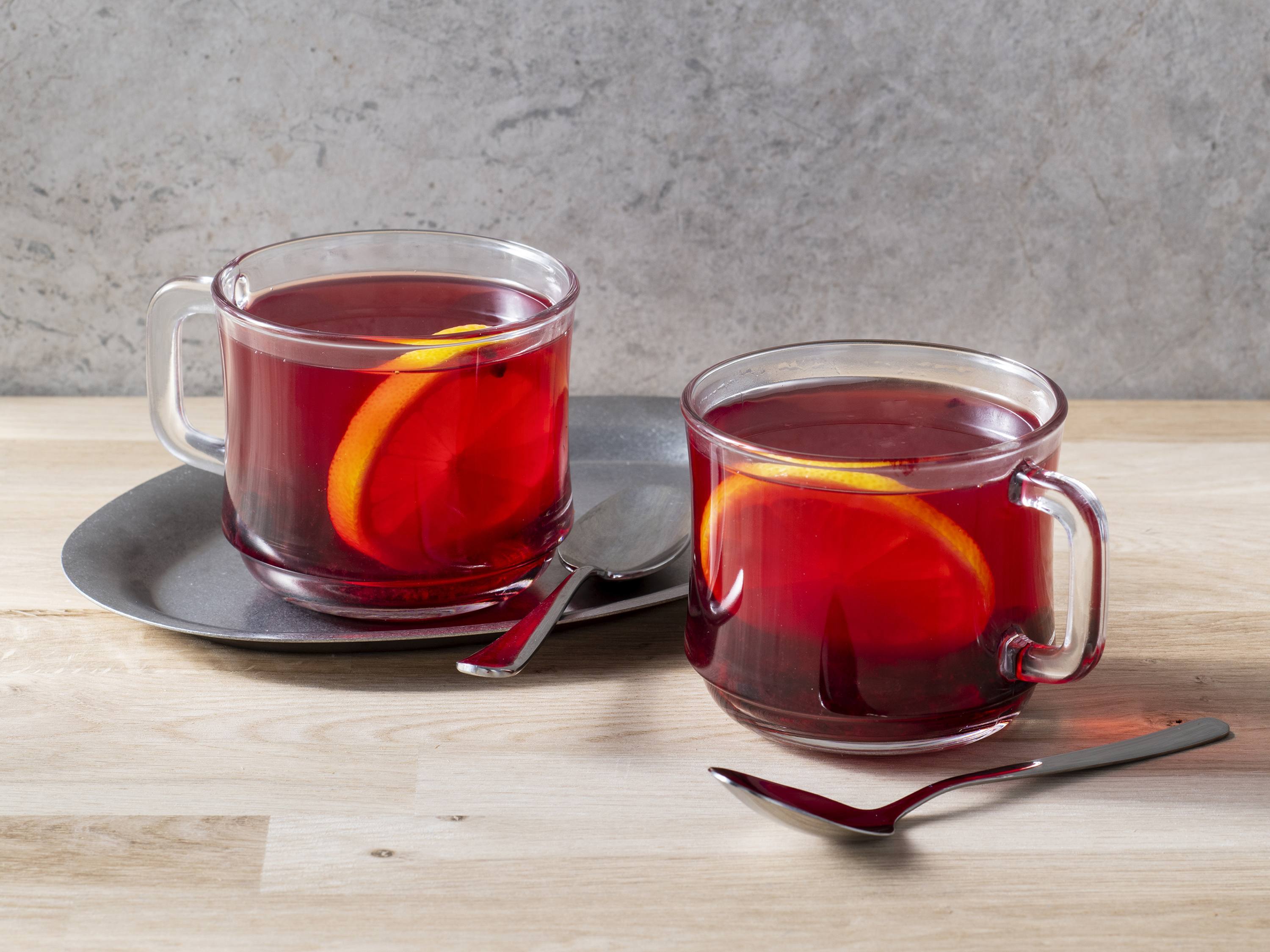 Earl Grey Shortbread Cubes
With only 5 ingredients, you can create these delicious treats that pair perfectly with your favorite black tea. Flecks of Earl Grey tea add a special twist to the shortbread, and vanilla beans sweeten things up.