Here's the thing about health journeys, there is no one way to do it. What's most important is that you love what you eat, and your meals provide the nutrition your body needs like protein to fill you up, build strength, and balance your blood sugar, fiber to optimize digestion and gut health and maintain healthy cholesterol numbers, and of course vitamins and minerals for their endless list of benefits. The cool thing about plants like legumes, grains, fruits, and veggies is that they provide all that good nutrition plus variety and flavor so incorporating more, even if you eat meat, is always a smart move.
You need meals that fuel your day, keep you energized, and provide the nutrition your body needs so that you can focus on killing it on that work project, being there for your family, or pushing yourself to add that extra mile to your walk. LightLife and Field Roast are committed to helping you live life to the fullest and loving how it tastes with their plant-based products like tempeh, bacon, sausage, and cheese. To get you started or to inspire you to try something new, here are recipes that feature power-ups from plants.
Feeling bored with your meals? Unsure how to cook tofu to be tasty? Need more protein in your diet? Enter the plant-based prince, the king of convenience, the queen of quick meals – tempeh. LightLife tempeh is made from fermented, organic soybeans (and grains) pressed into a block. The result is an incredibly versatile taste and texture plus loads of plant-based nutrition like protein and fiber. 3 oz. of tempeh has 18g protein and 6g fiber! Not sure how to use tempeh in your meals? The possibilities are endless – crumble it, sauté it, and add it to your fave pasta sauce or slice it thin, pan-fry it, and layer it on a sandwich or cube it, air-fry it, and throw it on a salad.
Need more ideas? Check out this simple veggie bowl. With just 5 minutes of cook time you'll enjoy it longer than you'll cook it plus it's easy to customize with your favorite veggies, sauce, and grains. This meal is loaded with plant power-ups and the perfect way to experience the power of tempeh.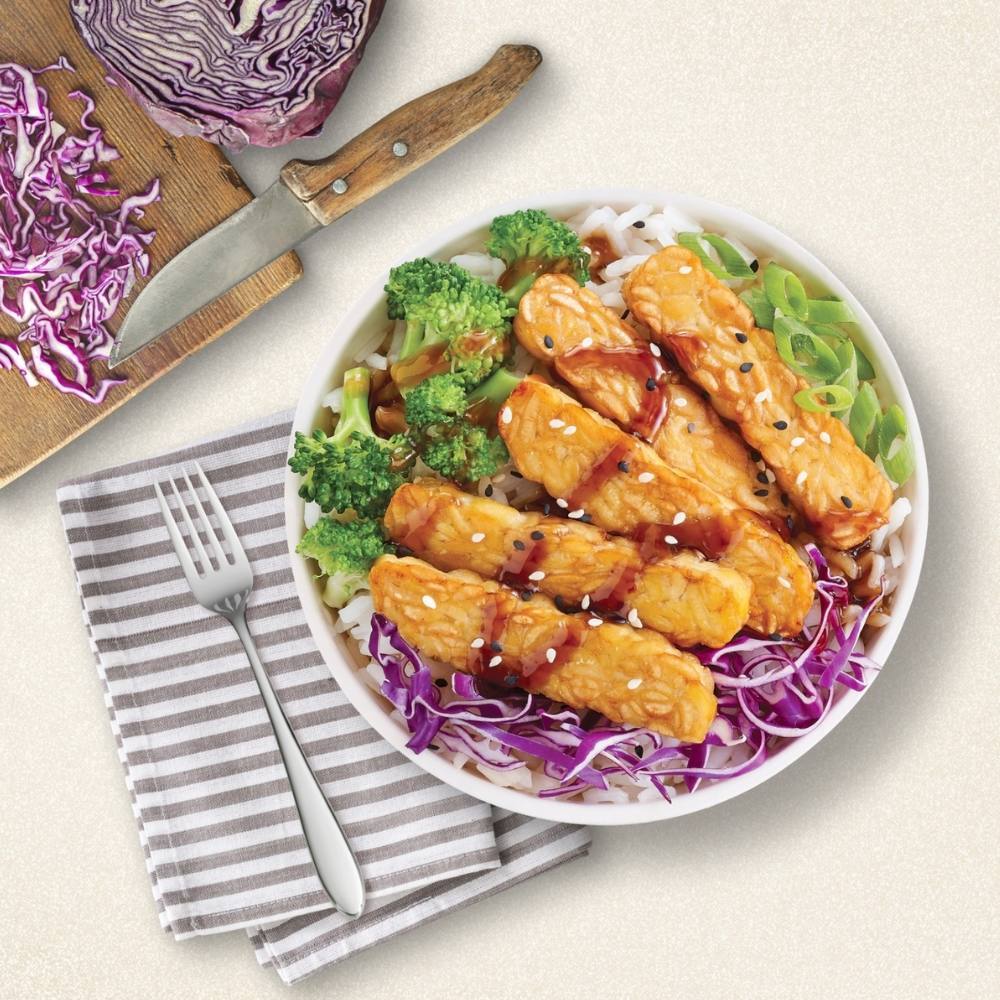 LightLife Smart Bacon and Veggie Wrap
If you're looking for a quick, light summertime meal with no oven required, this wrap has it all – crunchy veggies, a creamy spread, more veggies, and crispy, smoky bacon. Smart Bacon has all the flavor you love from bacon and none of the saturated fat your doctor wants you to decrease plus it gets that crispy texture that makes it the perfect addition to any wrap, sandwich, or breakfast.
Summertime cookouts are saved! Whether you have a plant-based pal coming to your party or you're looking to avoid processed meat, LightLife has a tasty solution. These dogs still have protein, still get that yummy grilled flavor, and still satisfy that craving for a summertime staple, especially when you pile on all your favorite hot dog toppings. Eat them loaded up with caramelized onions, sweet peppers, and Field Roast Chao Cheese Slices or keep it simple with mustard and ketchup. Your dog, your call!
New to dairy-free and skeptical about plant-based cheese? Before you give up on even trying it, make this pizza and you'll never turn back. This must-indulge-now pizza is loaded with so much flavor, you won't miss the meat or cheese. Field Roast is obsessed with creating bold flavor profiles and they have outdone themselves with plant-based pepperoni made with the perfect blend of herbs and spices and creamy cheese loaded onto doughy pizza crust and your fave pizza sauce. Friday movie and pizza nights are back!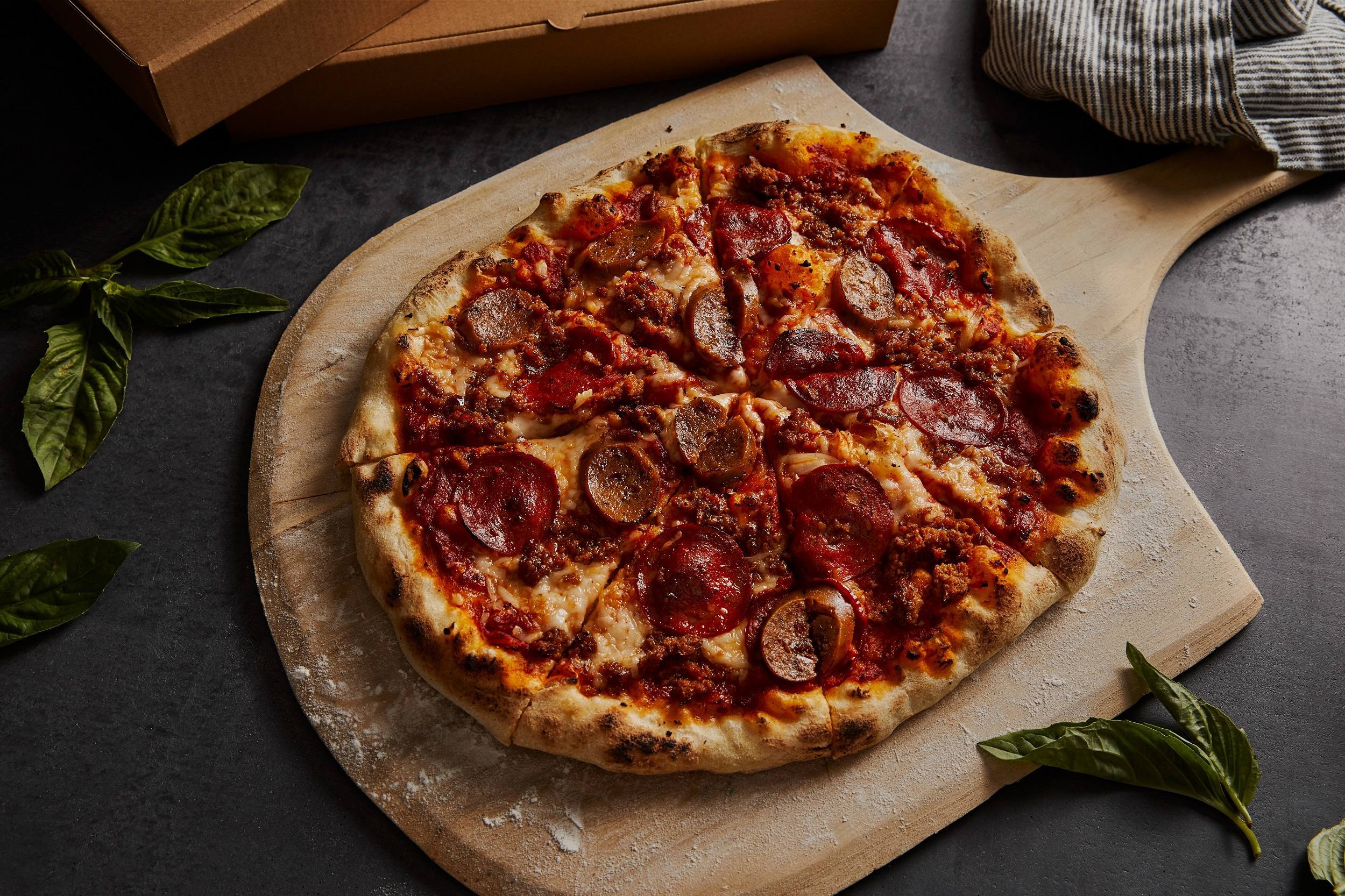 Field Roast Spinach Pasta Bake with Sausage Crumble
Power-up your weeknight meals with this easy, plant-based pasta bake. Pasta, plant-based protein, and veggies are all in one easy dish that you can serve your family, share with friends, or keep all for yourself for the best week of leftovers. Almond milk and Chao Slices help to create a creamy sauce that melts into the pasta shells while flavor-packed apple and sage sausage give it the perfect crunchy topping. Deciding on what to make for dinner doesn't sound so impossible anymore!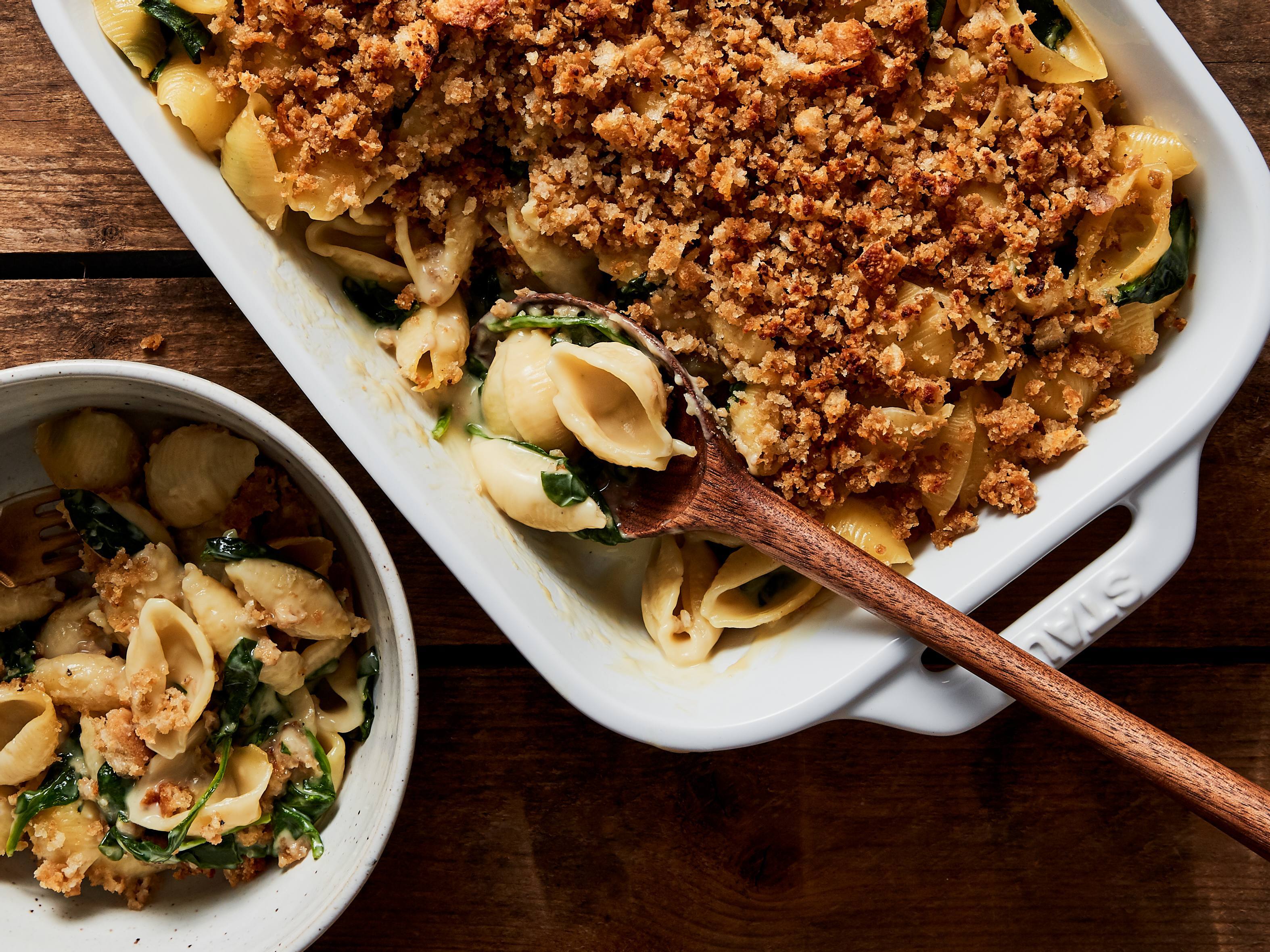 Field Roast Stuffed Zucchini with Italian Garlic Fennel Sausage & Lemon Quinoa
Here's your solution for all that zucchini you don't know what to do with plus a mouth-watering dinnertime meal you'll want to make again and again. This meal creates a colorful, balanced plate with tons of veggies, plant-based protein, and whole grains so you can feel good about what you're putting in your body plus the garlic fennel sausage is packed with flavor and pairs perfectly with roasted zucchini, sautéed tomatoes, and lemony quinoa.