Green Beans with Slow Cooker Caramelized Onions
Fresh green beans never go out of style and cook in only a few minutes by blanching. Topped with homemade caramelized onions, they'll assume an honored place aside your turkey and stuffing (Get an early start with your onions for a slow-cooker creation that requires little hands-on prep).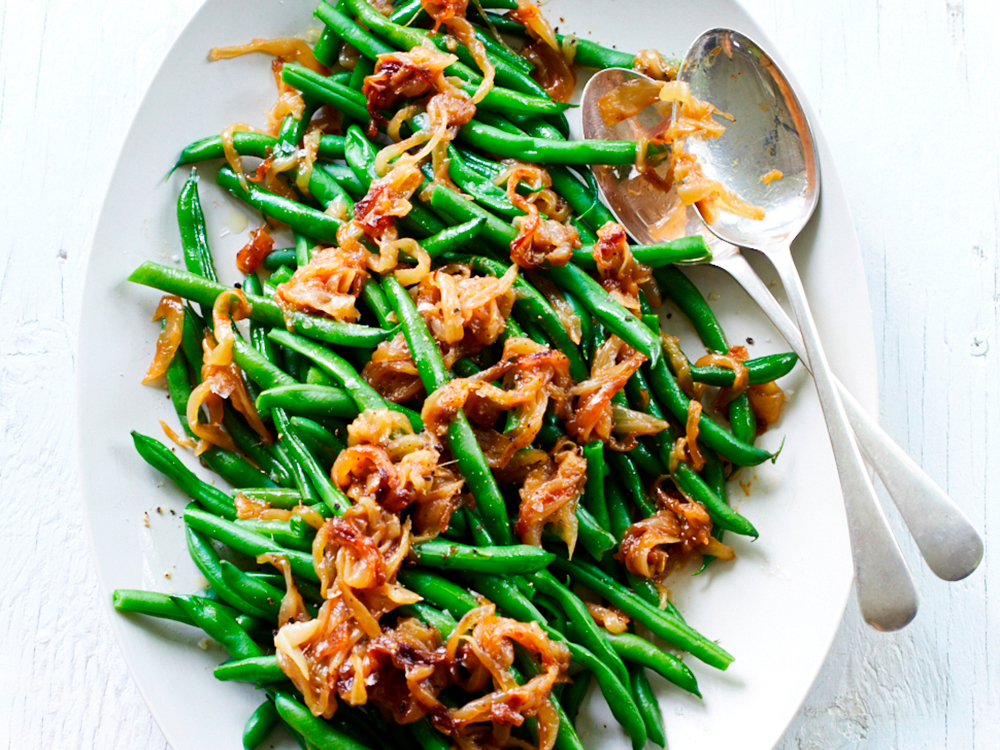 Dijon-Roasted Brussels Sprouts
The popularity of this green is on the rise, along with many novel and delicious ways to prepare it. Maple syrup (just a tablespoon full) plays well against the tangy mustard mix. The baking process pulls additional sweetness from the sprouts.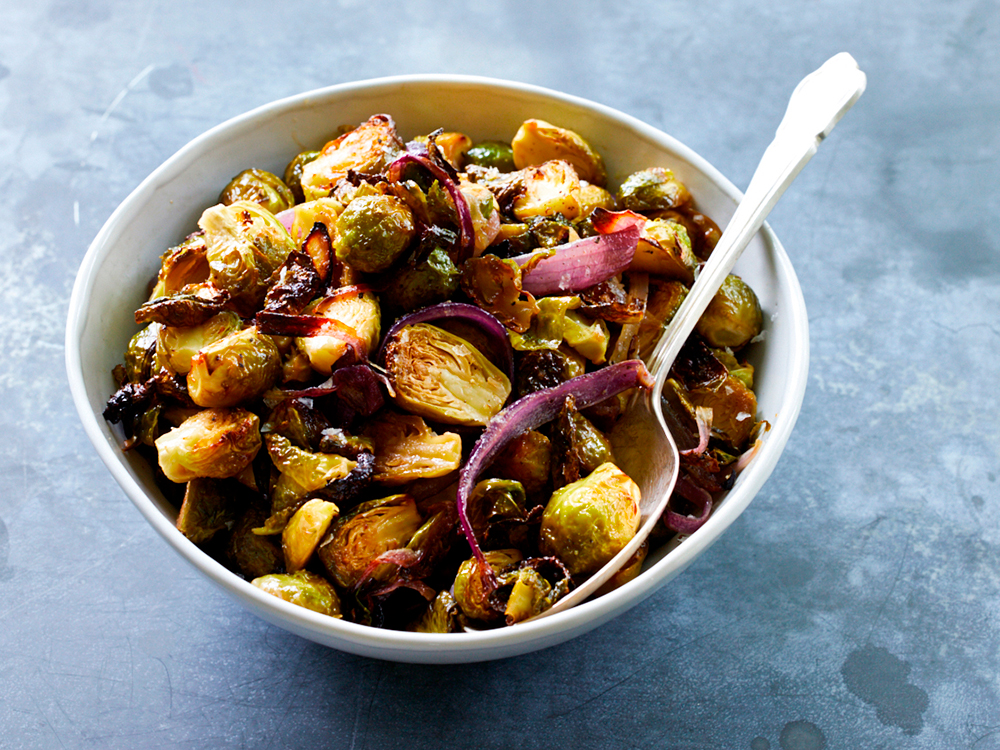 Hot Spinach Dip with Veggies
Irresistible hot dips are an easy win during the holidays. Cheese plays an important role in the appeal of this dish, but it's also just a really great way to eat veggies. Apart from your other delectable dippers, the hard-crusted baguette is a must-have.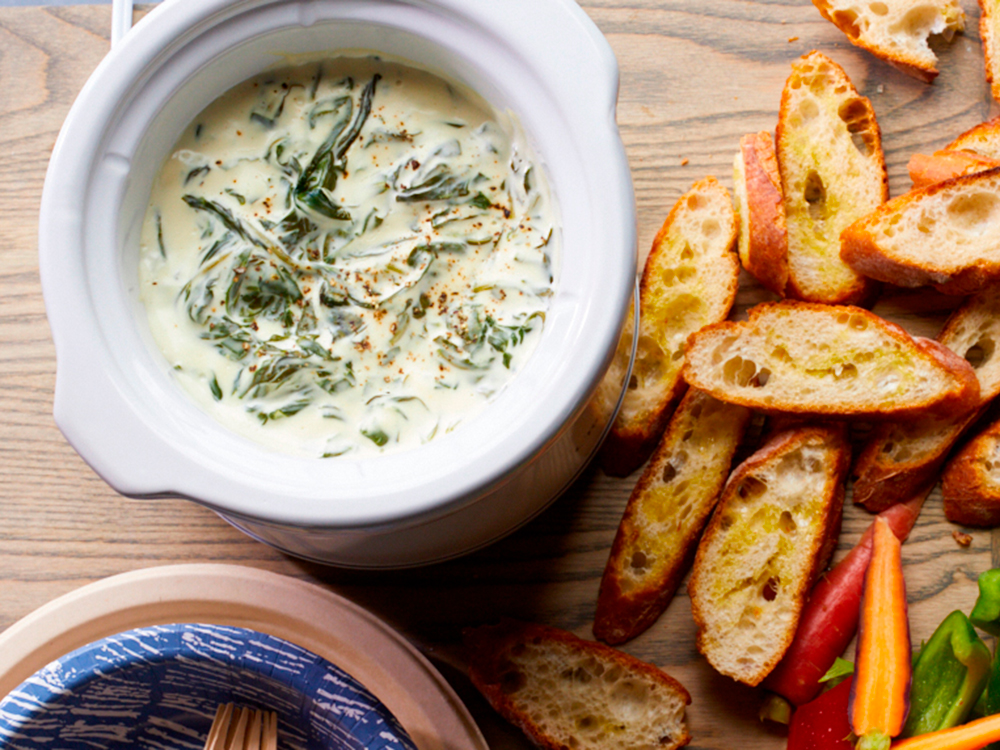 Stuffed Mushrooms
Whole white mushrooms happen to be the perfect edible food containers. Just remove the stems, add the premade stuffing and toppings, and voilà—bite-size appetizers, hot out of the oven in just 20 minutes. Save the stems for soup, especially if you're anticipating leftovers.