Mid-week dinners can be a challenge when you have a lot going on, but they don't have to be. With only five ingredients, Savory's Take 5 recipes make dinner easy to pull together. Bring some flavor back into your weekly dinner plans with these five recipes that have bold tastes to get you excited about making dinner again.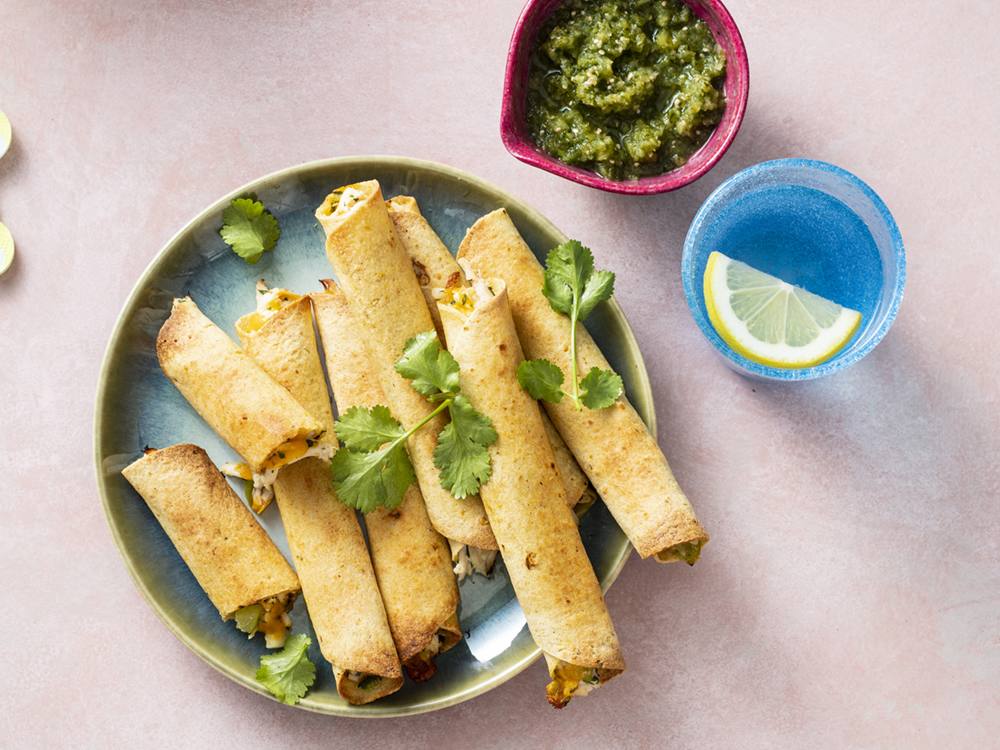 Baked Chicken Taquitos
No need to fry these taquitos! These extra-crispy rolled tacos are so easy to make, all you need is cooking spray, rotisserie chicken, shredded cheese, salsa, and tortillas!
Veracruz-Style Fish
Red Snapper + Pico de Gallo + Green Olives + Capers + Parsley = a light and delicious dinner. This dish has a ton of flavor and is super easy to make.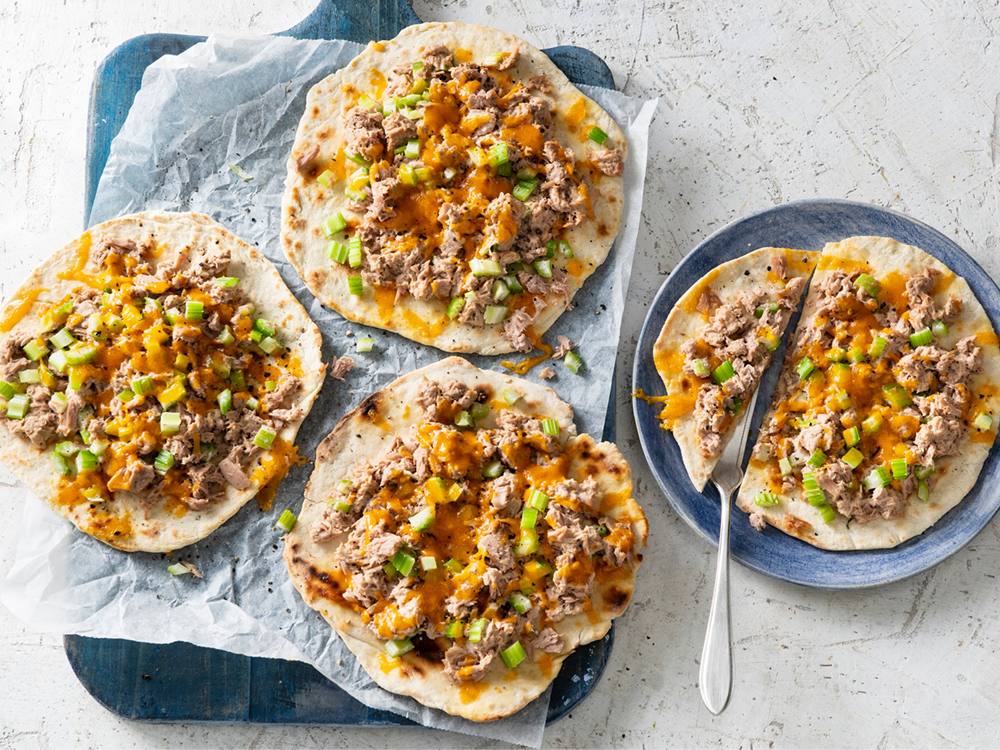 Chipotle Tuna Melt
No forks required! The spicy chipotle sauce brings the heat while the cheesy topping cools it down. The spicy chipotle mayo brings the heat while celery adds a fresh crunch to this quick dinner.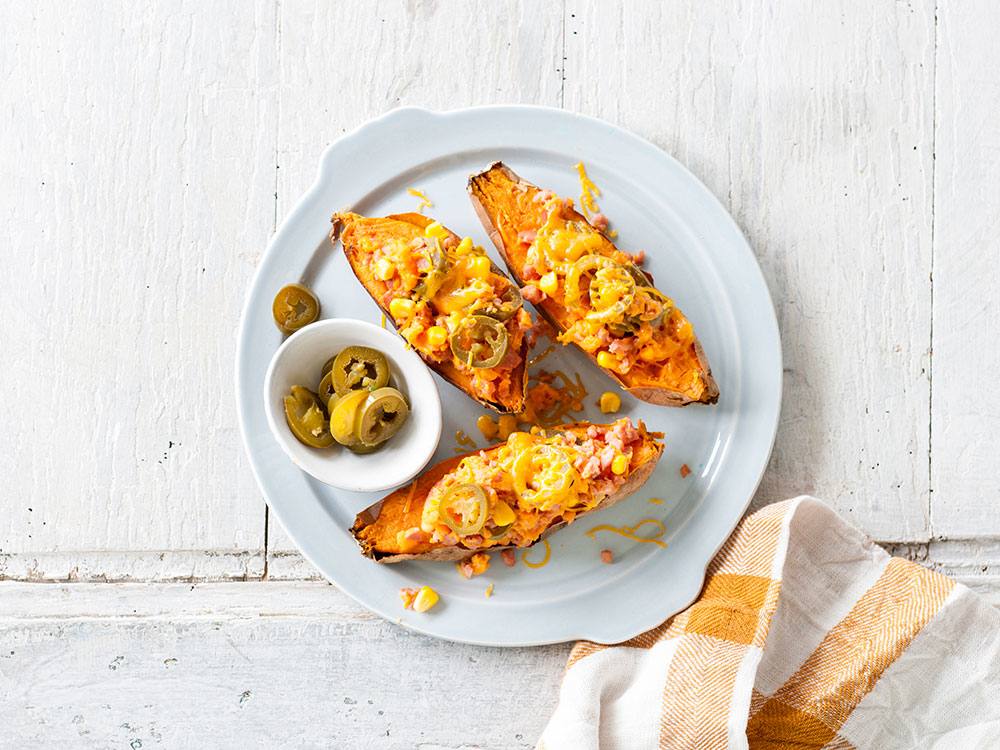 Tex Mex Twice Baked Sweet Potato
The possibilities with sweet potatoes are endless! This recipe calls for steam – able potatoes so dinner will be ready in no time.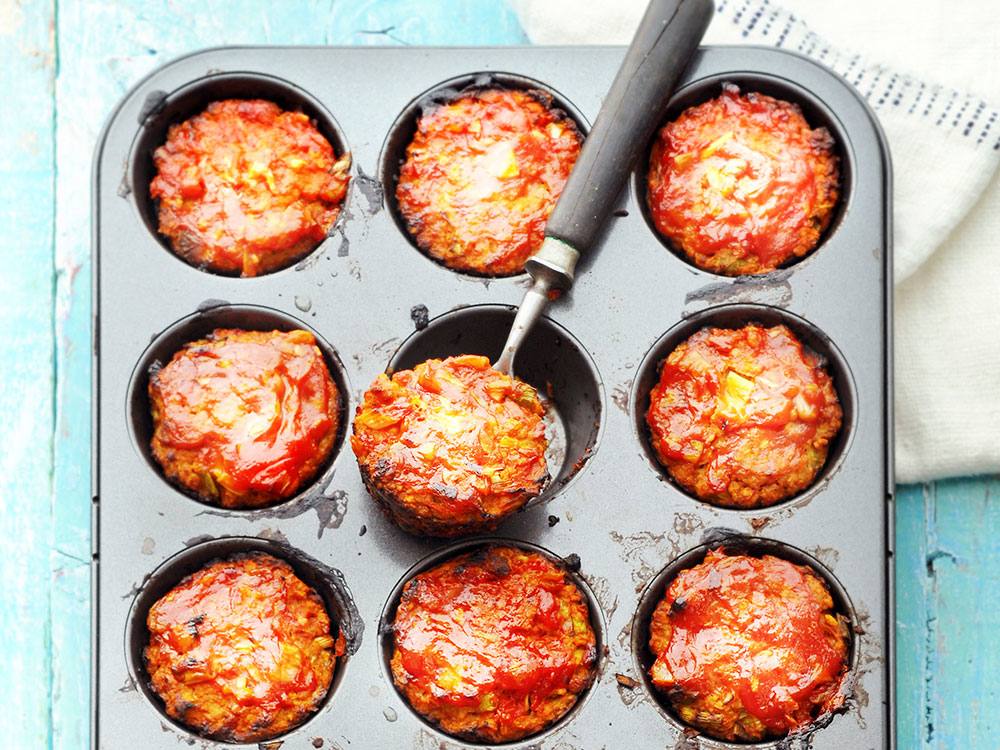 Salsa Turkey Meatloaf Muffins
Rethink meatloaf tonight! These muffins are super easy to make for dinner. Plan ahead and make extra for lunch the next day!
For more Take 5 recipe inspiration, check out our Take 5 recipe collection at the Savory Recipe Center.