Hot Dipped Crispy Chicken Fingers, Cleveland, NC
The chicken fingers at Keaton's BBQ in North Carolina are so good, the exact recipe is top secret. Our homemade version captures the sticky-sweet heat with a combo of vinegars, hot sauce, brown sugar, and spices over oven-crisped, Panko-crusted tenders.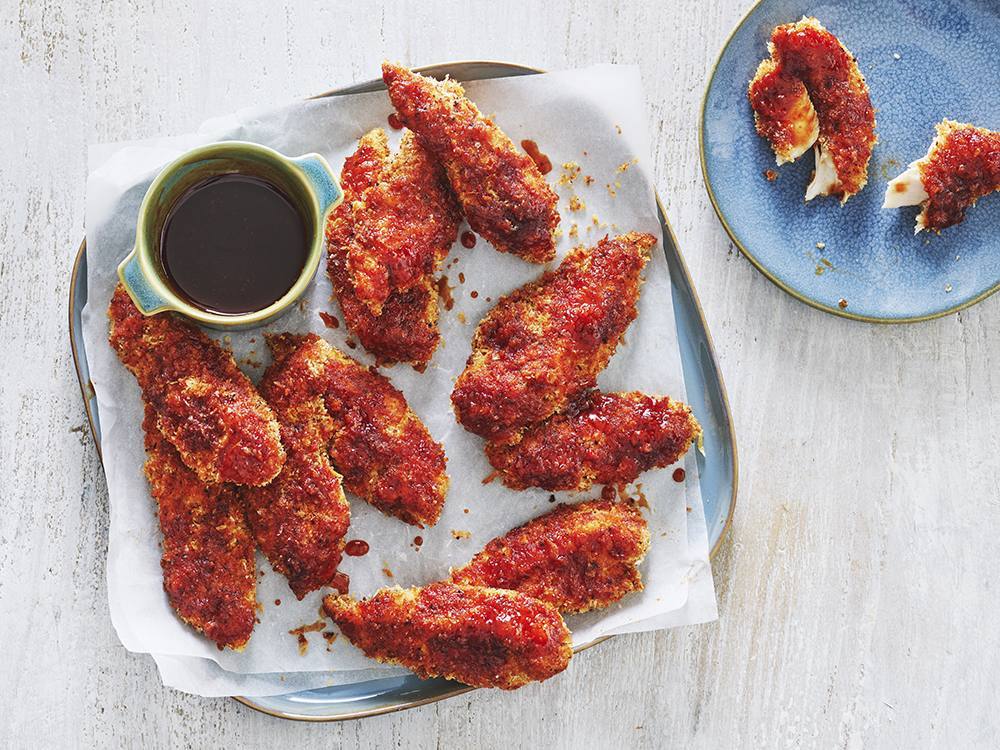 Loaded Chilean Dogs, Middletown, NY
Take a bite of South America by way of upstate New York with these one-of-a-kind dogs. Grilled franks piled high with tomatoes, avocado, sauerkraut, and chipotle mayo are not your average roadside snack.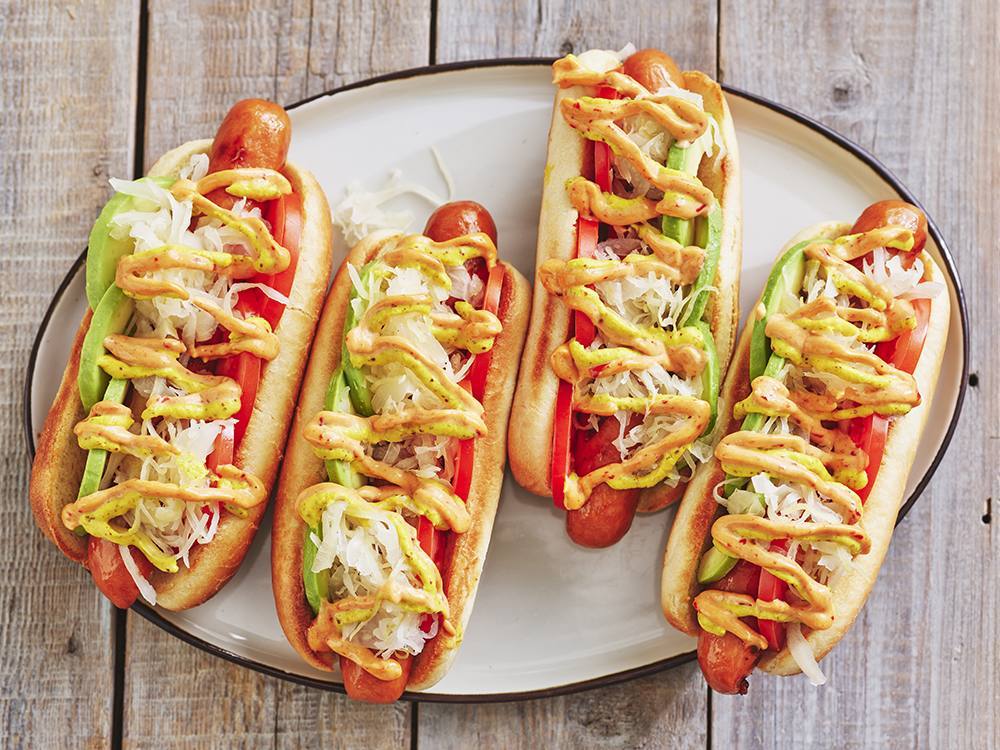 Spicy Tuna Poke Bowl, Cape Cod, MA
Ahi tuna is the star of this nutritious meal-in-one inspired by the coast of Cape Cod. A sriracha-spiked marinade "cooks" the fish and serves double duty as dressing over lettuce, edamame, broccoli, and brown rice.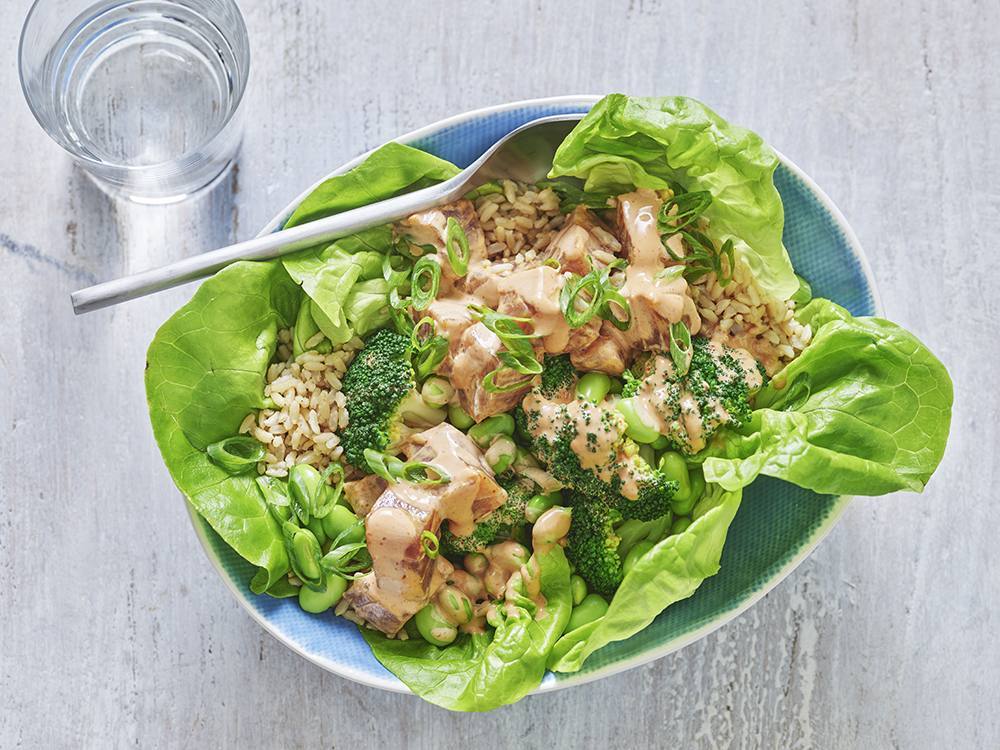 Easy Smoked Ribs, Athens, GA
Bring the flavors of a real deal Georgia smokehouse to your house. Fall-apart tender, smoked baby back ribs are easy to make using a backyard BBQ.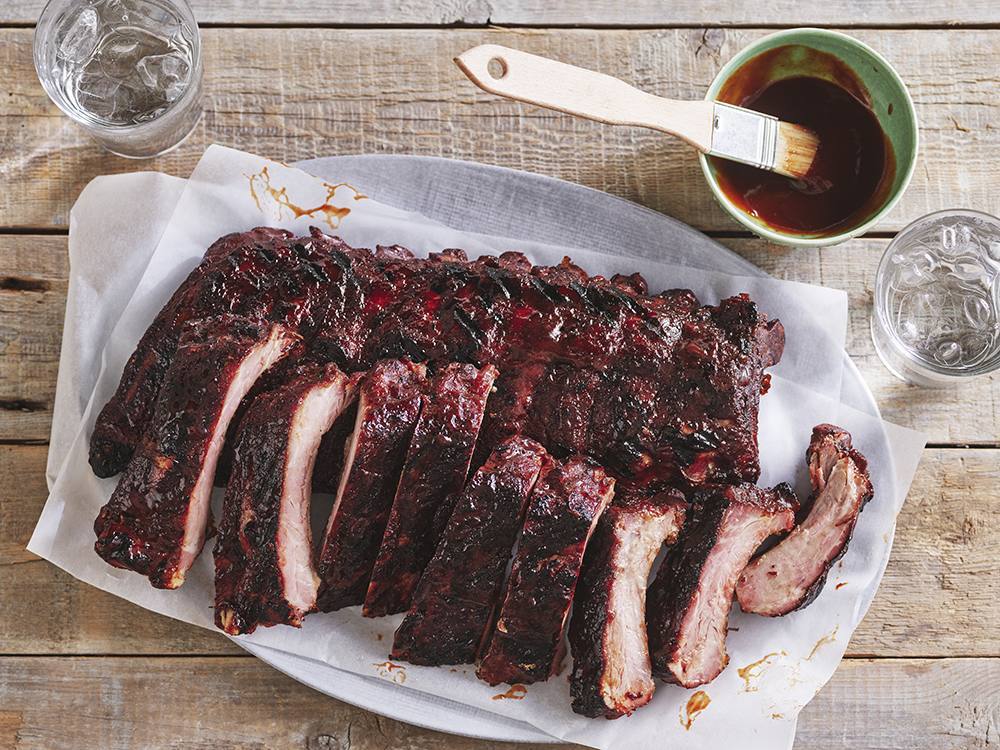 Pennsylvania Dutch Chow Chow, Strasburg, PA
This condiment-and-salad-in-one captures the flavors of peak season produce from Pennsylvania Amish country. The colorful combo of quick-pickled veggies and beans is delicious alone or as added zing on sandwiches, barbecue, pasta salads, and more.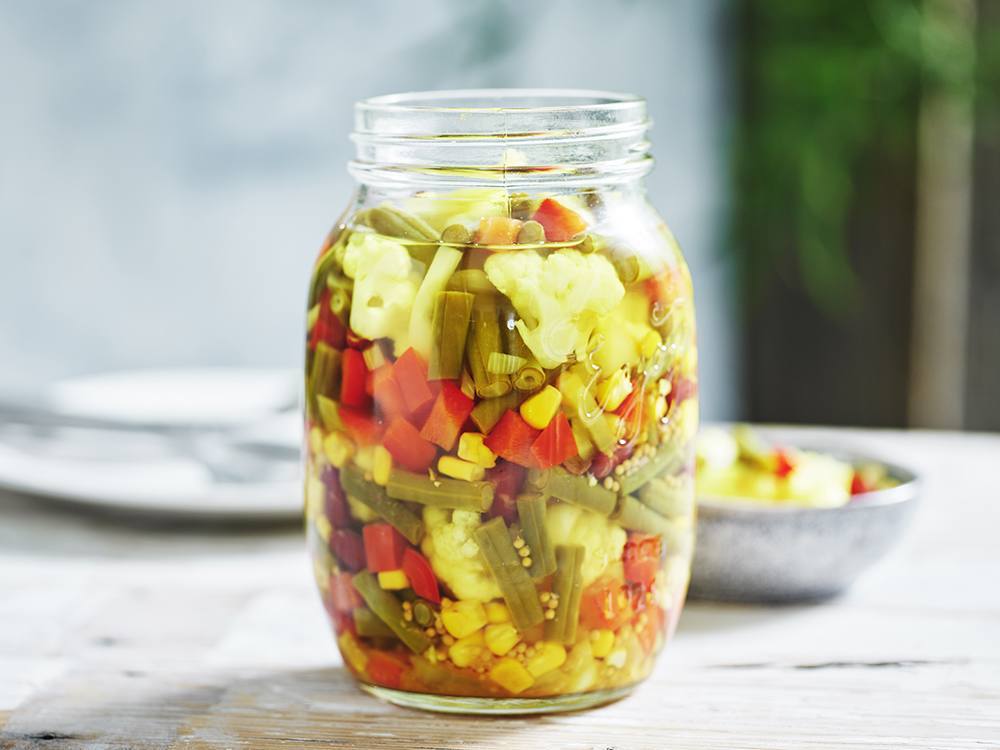 Orange Crush Cocktail, Ocean City, MD
Whisk away to a sunny beach with this citrusy sparkler from Ocean City, MD. The bright orange flavor comes from a trio of freshly squeezed juice, Grand Marnier, and citrus-flavored vodka topped with lemon-lime soda and orange garnish.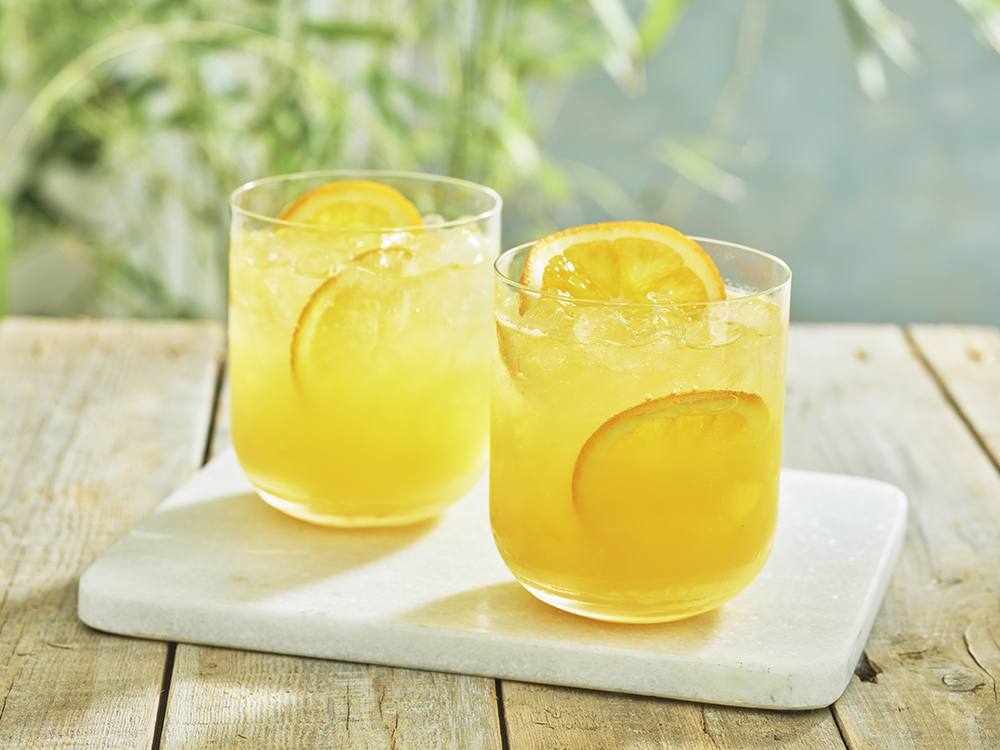 Blueberry Lemonade, Seal Harbor, ME
Local wild blueberries star in this summery sip inspired by a historic restaurant in coastal Maine. Homemade lemonade with the blush of mashed berries is a perfect afternoon refresher.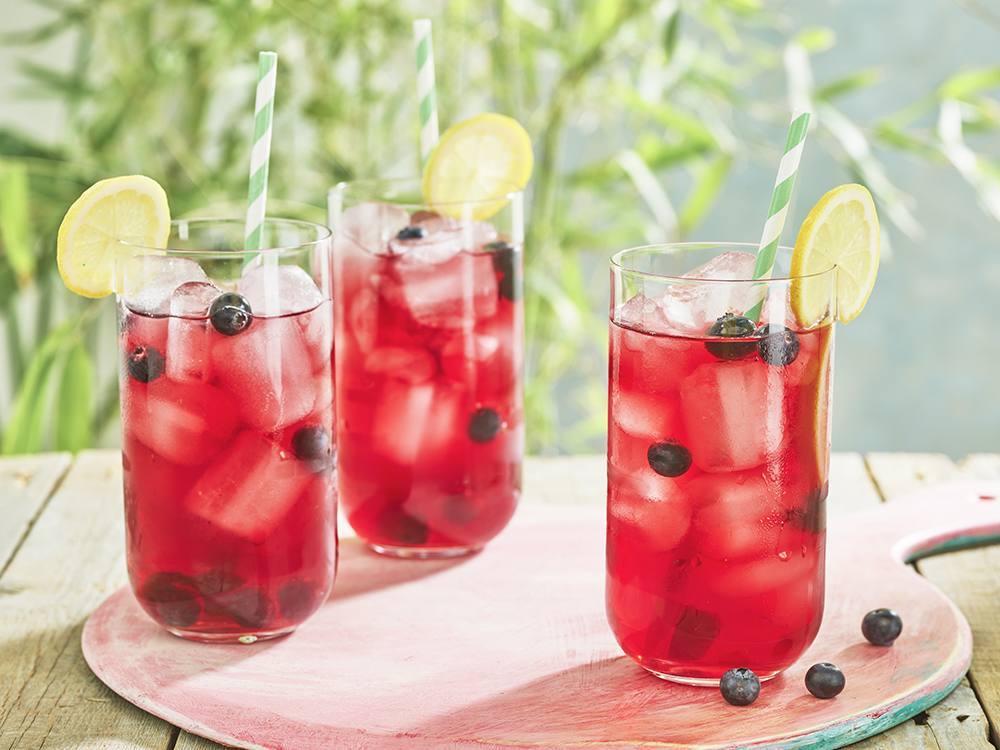 Iced Coffee Floats, Pottersville, NY
Coffee goes from roadside pick-me-up to yummy dessert in this creamy cup from upstate New York. Vanilla ice cream, chocolate syrup, and whipped cream upgrade iced coffee to a buzz-worthy float.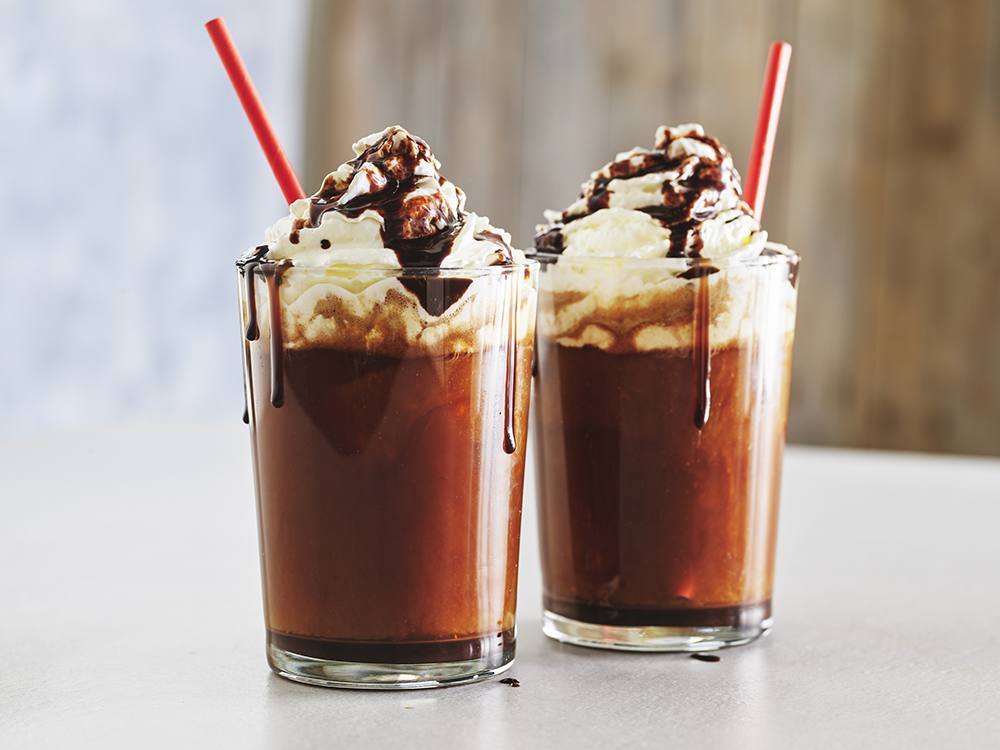 Pecan Praline Cookies, Myrtle Beach, SC
Crunchy, sweet pralines meet buttery cookie in this treat from South Carolina. Use an airtight container with a small piece of bread to keep leftover cookies (if there are any!) moist and chewy.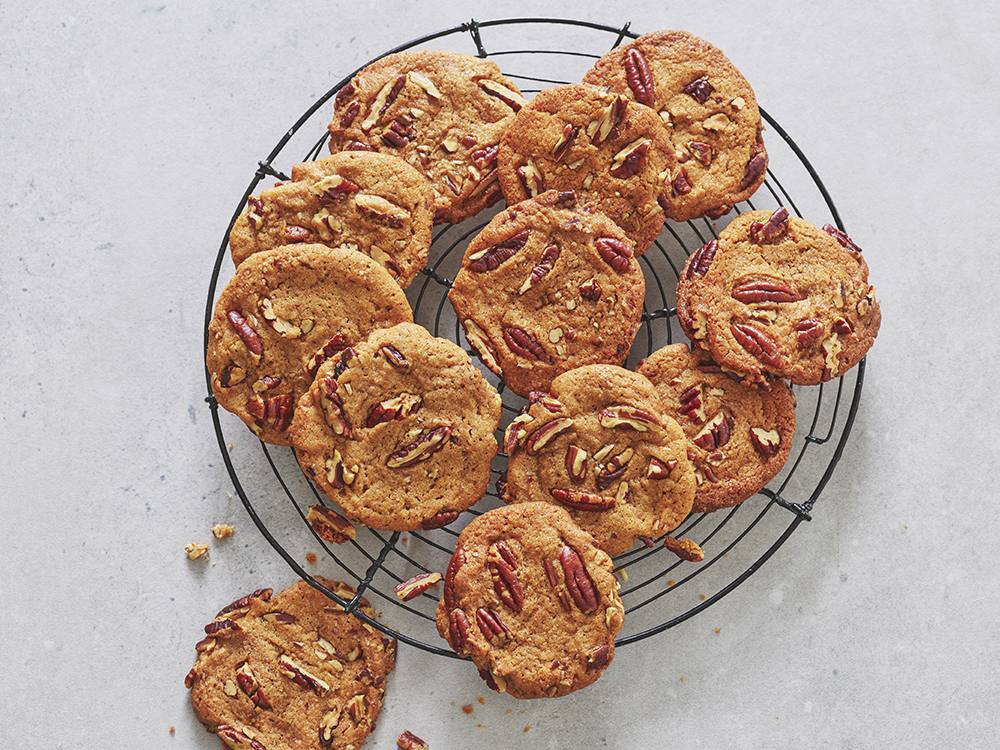 Maryland-style Crab Cakes
Luscious jumbo lump crab meat is the superstar of this seaside bite from Maryland. The simple combination of Old Bay, lemon, and saltine breadcrumbs is a taste of the Eastern Seaboard.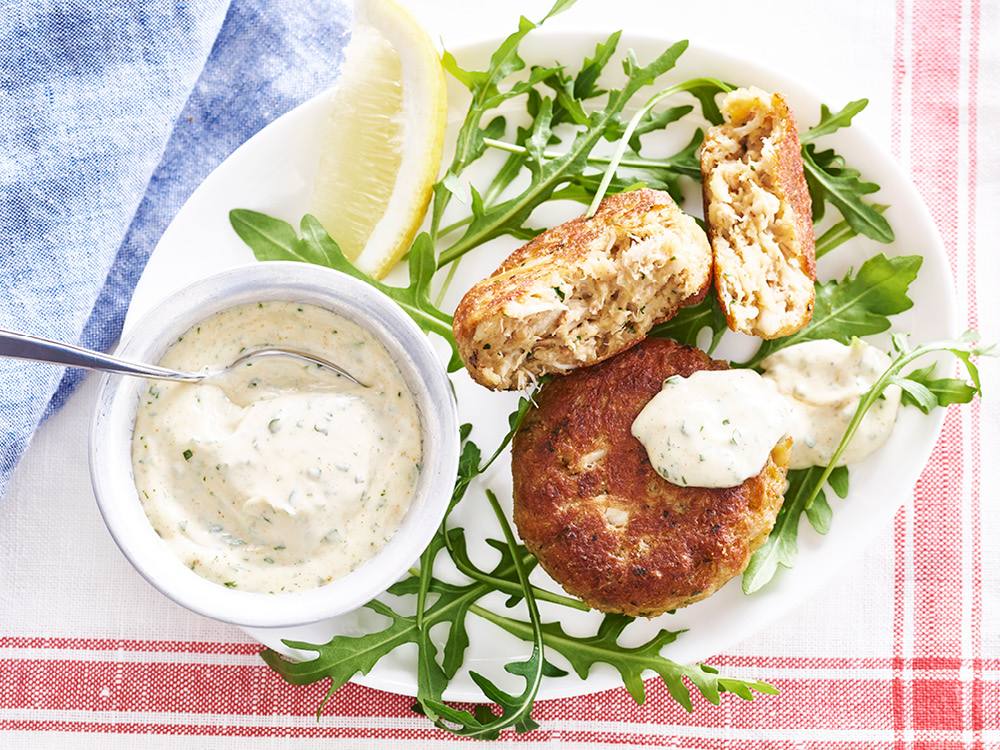 Red Velvet Whoopie pies, Pennsylvania and Maine
Both Pennsylvania and Maine claim to be the originator of the sweet sandwich cake known as the whoopie pie. We've made it our own, using red velvet cake mix and a rich cream cheese filling.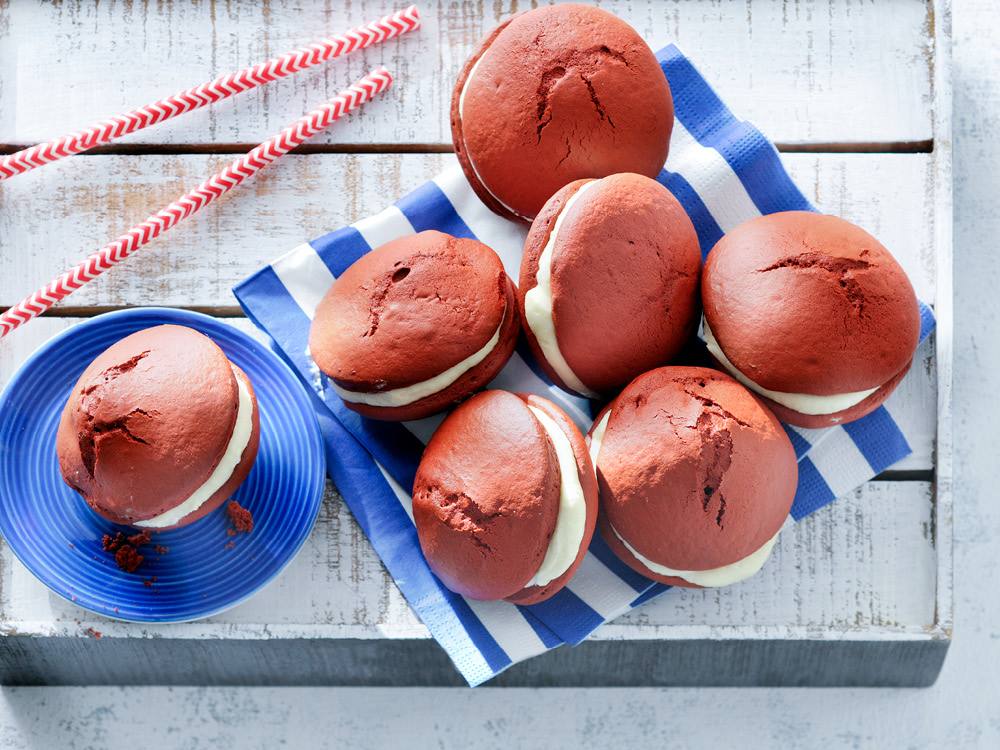 Lobster Rolls with Grilled Green Onions, Maine
Maine's most iconic dish is even better with a touch of green. Smoky grilled scallions bring major flavor to classic, buttery lobster rolls.