Use your Thanksgiving leftovers to make these unexpected spins on family favorites that will take you from breakfast through dinner—and even dessert.
Mashed Potato and Bacon Waffles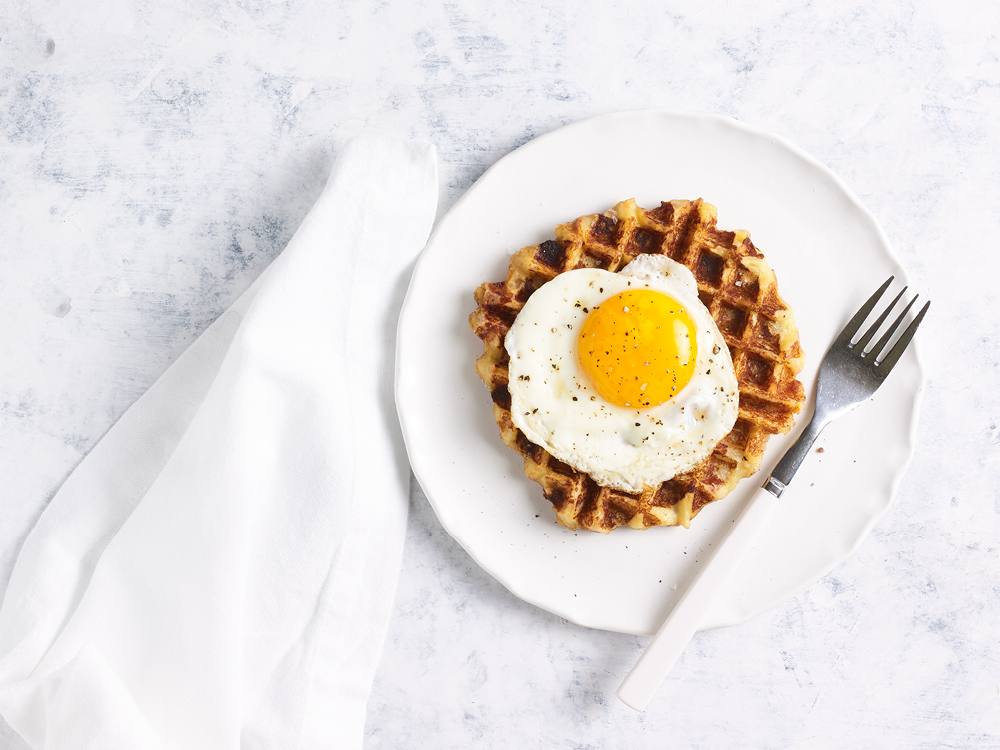 Instead of whisking up waffle batter, try this savory spin on breakfast. Leftover mashed potatoes are blended with bacon and Cheddar, then baked to a crispy finish in the waffle maker.
Cranberry-Granola Yogurt Bowls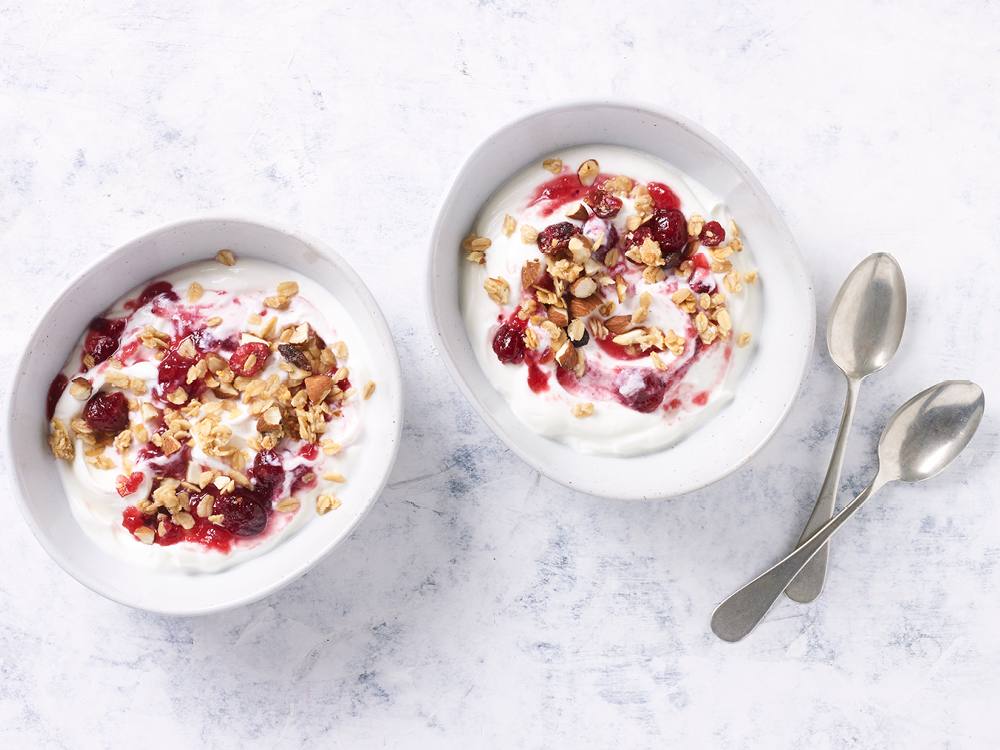 Cranberry sauce goes from sweet side dish to breakfast booster in this bowl. Swirl it up with plain yogurt, toasted almonds, and your favorite flavor of granola for a good-for-you start to the day after Thanksgiving.
Turkey Sandwiches with Herbed Goat Cheese and Watercress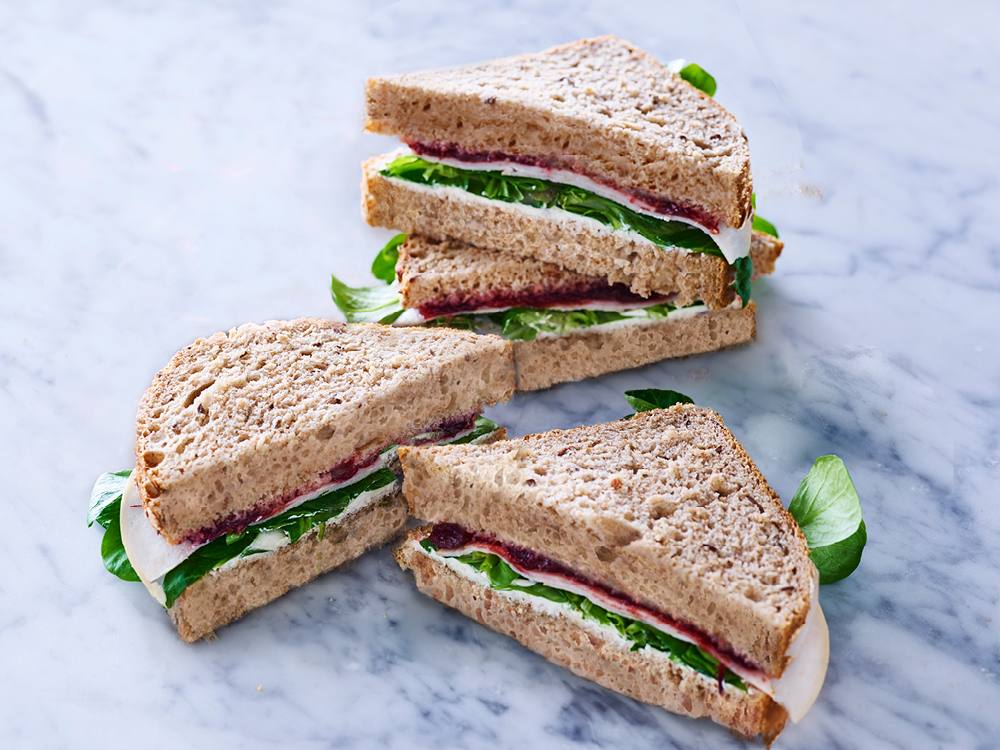 Switch up your usual post-holiday turkey sandwich with a few fresh add-ins. Creamy goat cheese is a nice alternative to mayonnaise, and delicate watercress adds a light and refreshing crispness in each bite.
Stuffing Panzanella Salad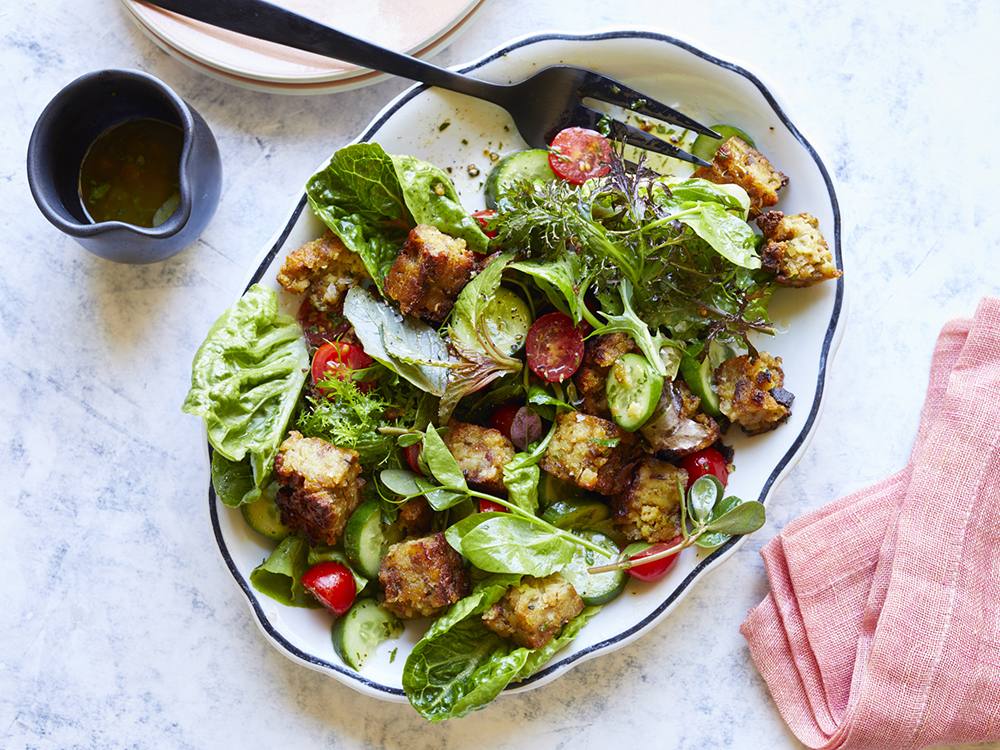 Instead of croutons, bake leftover stuffing pieces in the oven for a crunchy, buttery complement to greens, tomatoes, and cucumbers. A fresh and tangy balsamic vinaigrette pulls it all together.
Stuffed Tomatoes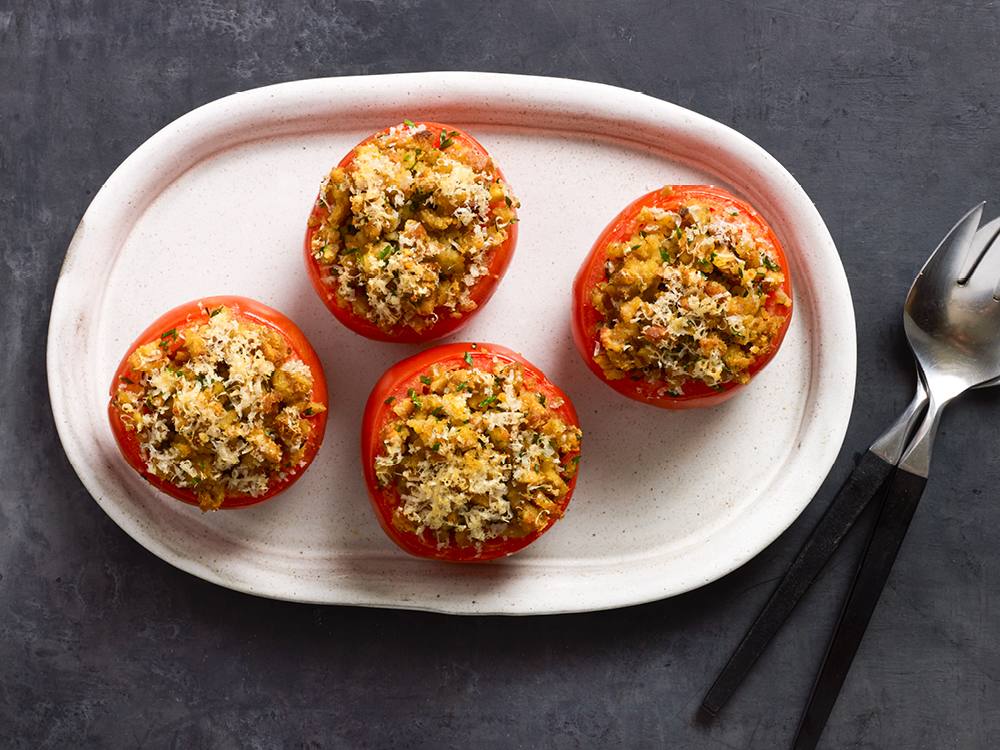 Fill tomatoes with a hearty mix of leftover stuffing, Parmesan, and herbs for a one-dish meal that looks as fun as it tastes. Have even more leftovers? Mix in Brussels sprouts, green beans, or other vegetables.
Creamy Orecchiette and Green Beans
Comforting green bean casserole goes from side dish to super-satisfying meal in an instant. Simply mix with al dente pasta and cream cheese for a rich and saucy dinner that will power you through Black Friday.
Apple Pie Sundaes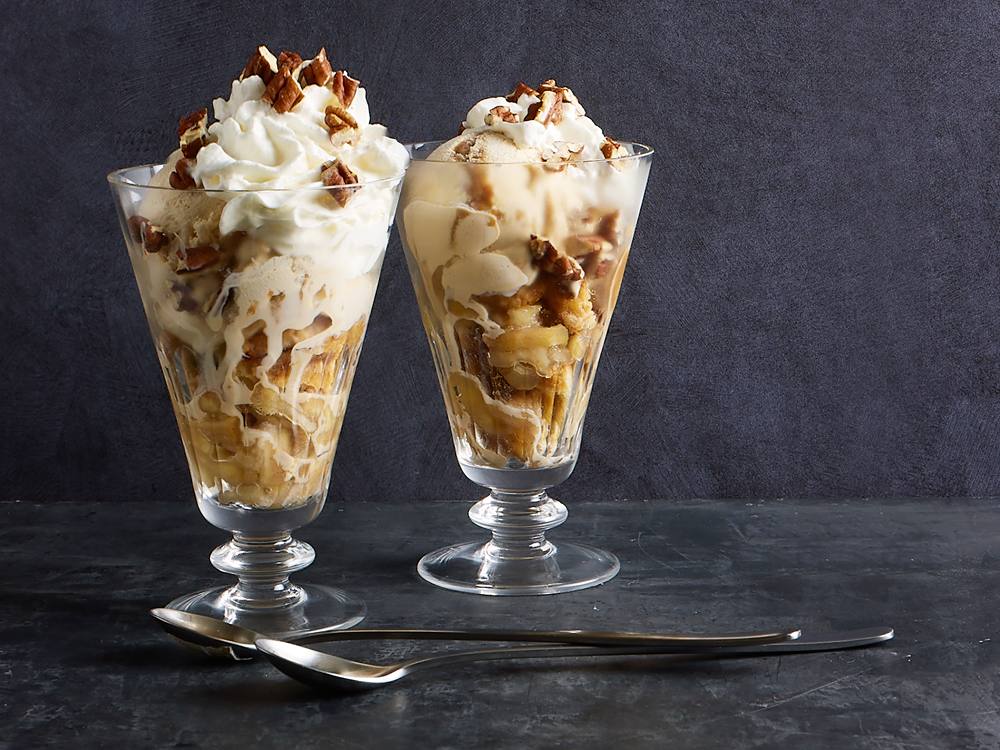 Apple pie and ice cream are already a match made in heaven, so bringing them together in sundae form is even more inspired. Warm up your apple pie before adding to the bowl for the perfect contrast of hot and cold.
Turkey and Vegetable Soup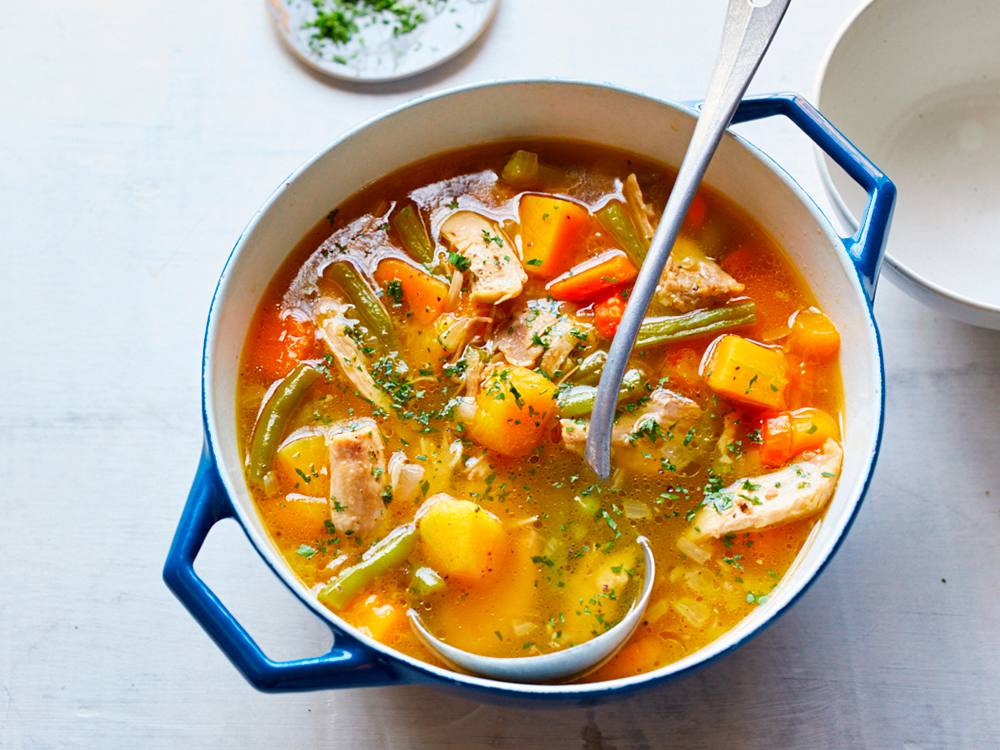 A warming bowl of turkey soup is a post-Thanksgiving must. This one saves time with frozen butternut squash, though you could also use leftover roast vegetables. No turkey broth? Use half unsalted chicken stock and half water.
Turkey and Cranberry Hand Pies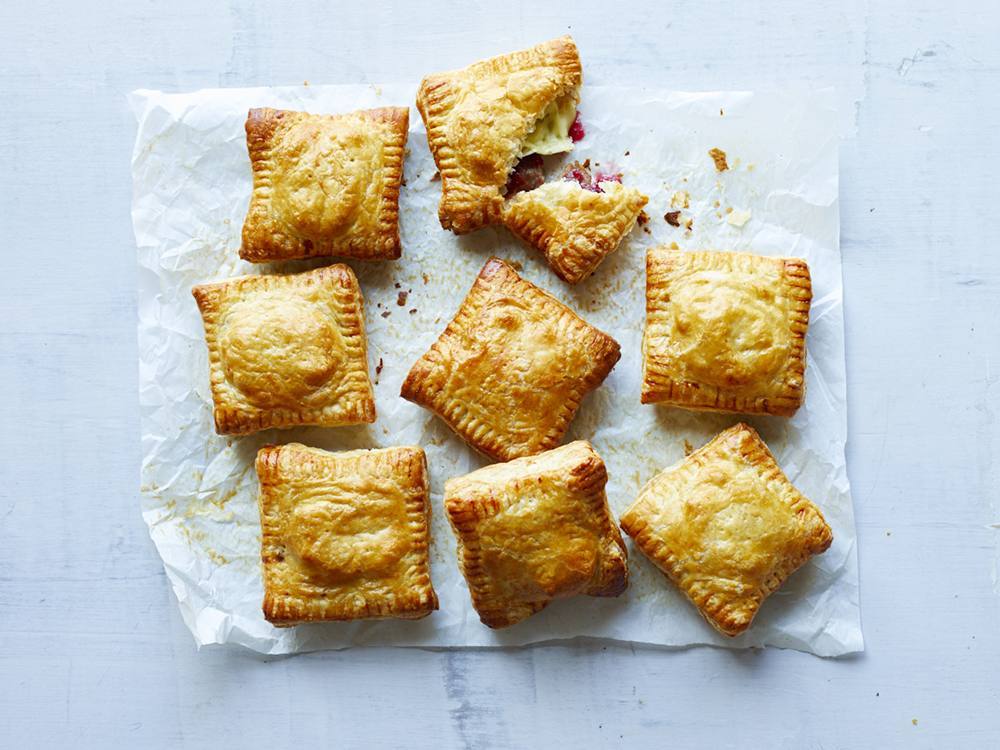 Flaky puff pastry and Brie cheese transform leftover turkey and cranberry sauce into these hand pies, a fantastic alternative to the usual turkey sandwich. Serve as a main with a simple fall salad or as a portable lunch.
Fresh Cheesy Turkey Enchiladas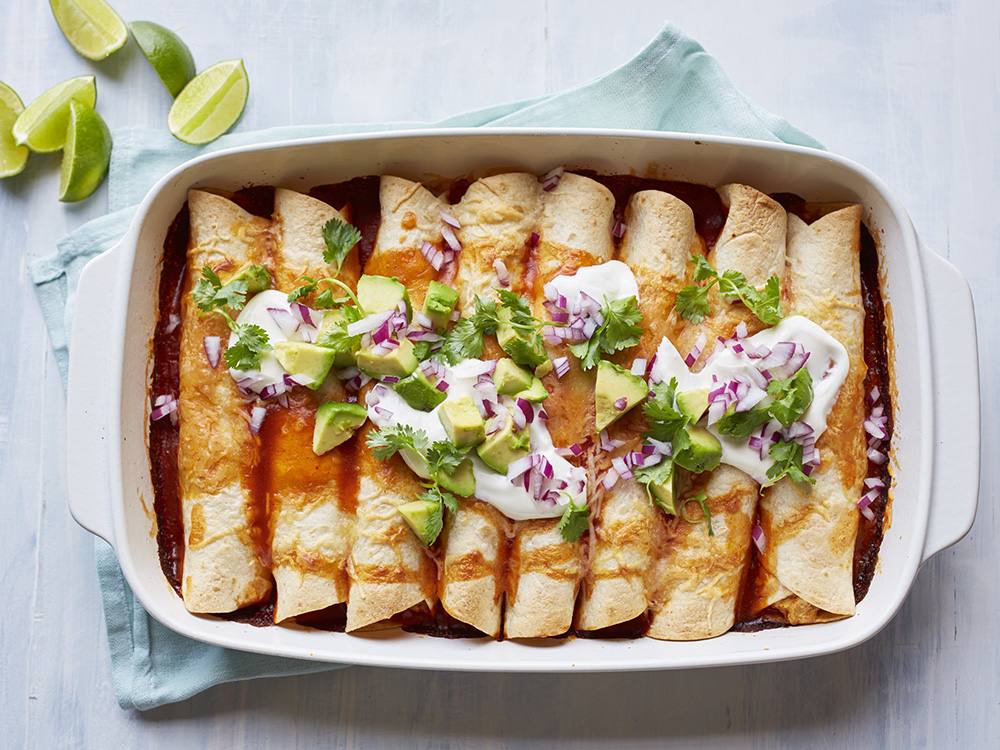 Spice up your Thanksgiving leftovers with enchiladas! Turkey, sour cream, cheese, and fresh salsa make up the no-cook filling for the tortillas. Layer and bake with jarred enchilada sauce and more cheese for a super easy dinner the whole family will love.
What is your favorite leftover mash up?