1. Get everyone involved with meal planning
While your kids won't be deciding on the menu every night, having a conversation about the kinds of meals they like will help you create a plan that everyone will approve of. You can steer the conversation by asking questions like, "What's your favorite pasta?" and "This main dish needs a veggie. What veggies do you like?".
2. Empower kids to try something new
Kids are more likely to try new ingredients when they have a hand in choosing them. The next time you're at the store together, have them pick a new item from the produce department that they'd like to try. They can also flip through the latest issue of Savory or a favorite cookbook and pick a new recipe to try that week.
3. Encourage kids to be your sous chefs
Just like choosing what they eat, kids are also more interested in meals that they helped to create. Depending on their age, kids can take over whole steps in a recipe or help a grown-up with tasks like mixing, measuring, rolling, and topping. Baked Beef Chimichangas are a great way to get kids involved: They can help cook the filling, then fill and roll up the tortillas.
Baked Beef Chimichangas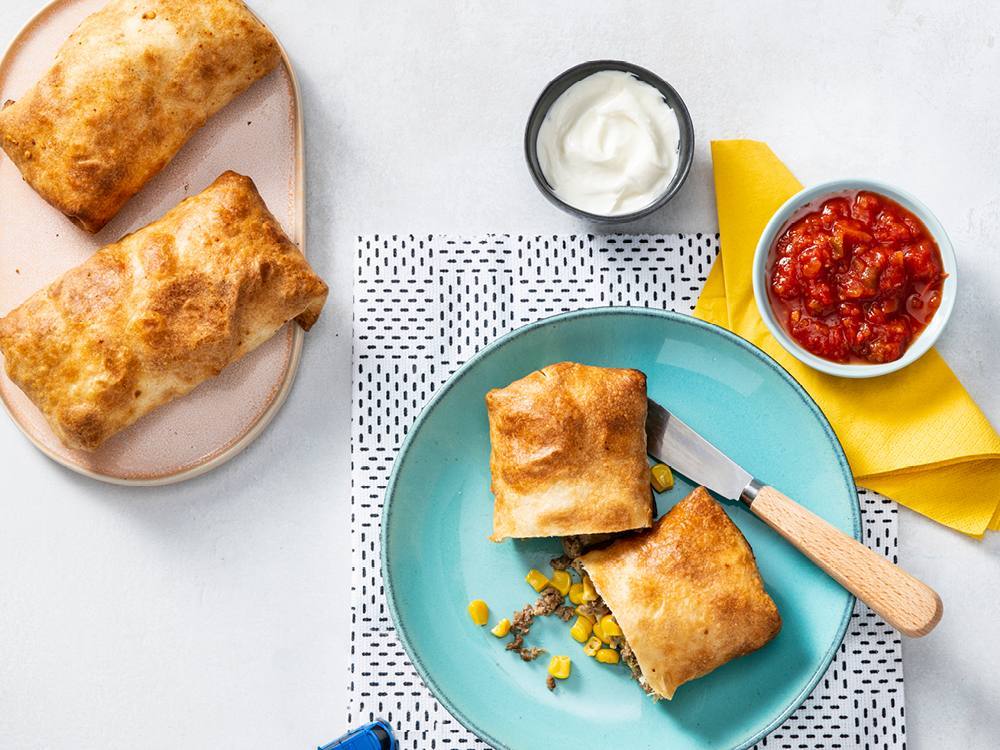 4. Try top-your-own dinners
Give kids a chance to express their creativity at the dinner table with dishes that let them customize their toppings. Try laying out different topping options for chili, baked potatoes, or individual pizzas. You can make these meals more healthful by having a few more veggie and plant-based protein options. Make this easy Instant Pot Turkey Chili with Beans, then let everyone add toppings like sour cream, shredded cheese, diced tomato, scallions, and cilantro at the table.
Instant Pot Turkey Chili with Beans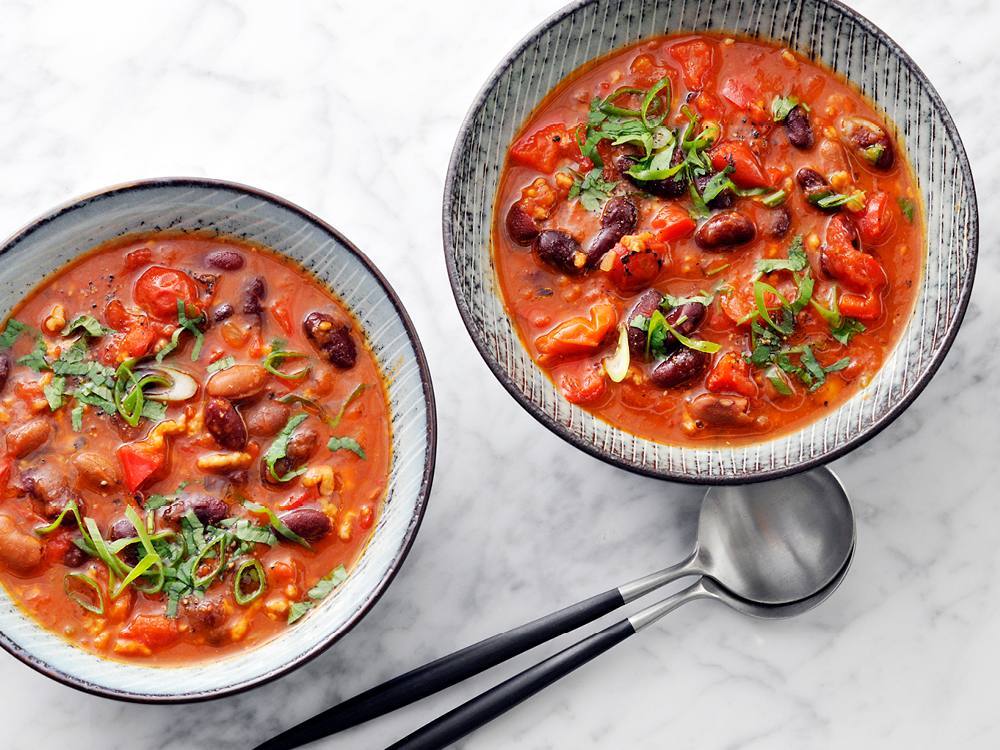 5. Make Meatless Mondays cool again
Vegetarian meals can be hard sell for kids when they have unfamiliar flavors and textures or just don't seem as satisfying. Take the path of least resistance with meatless versions of dishes you know they'll love.
Instant Pot Lentil-Walnut Tacos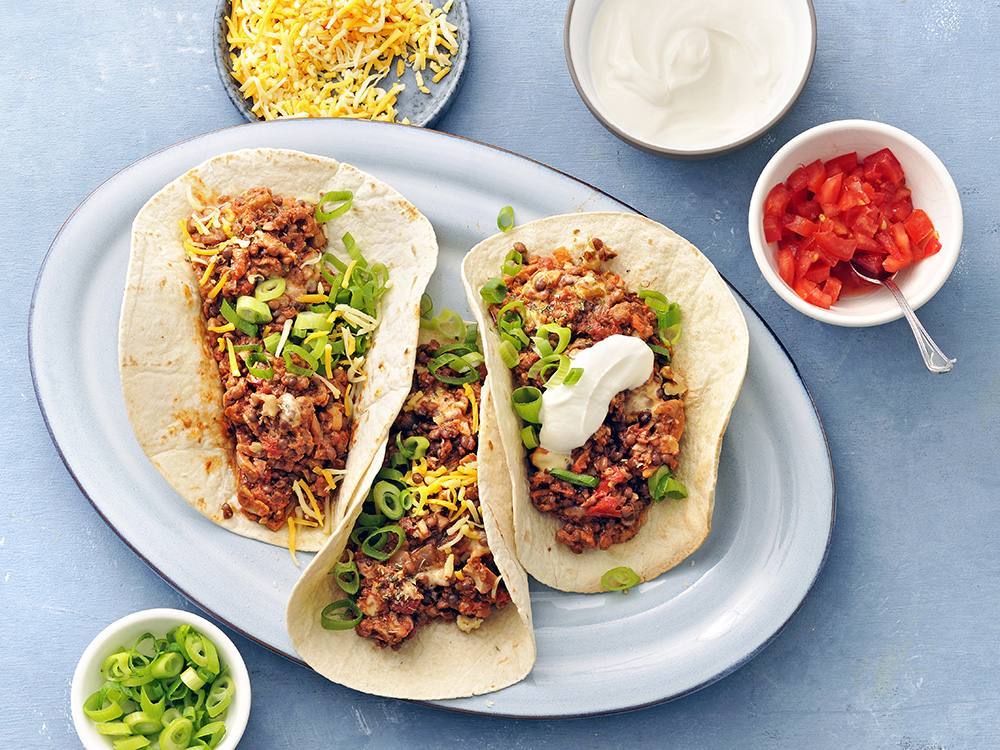 6. Create a kids' snack shelf
Reserve space on a low shelf in the pantry or fridge for pre-portioned, healthful snacks that kids can "shop" from as they pack their lunches or grab an afternoon snack. You get to control the options that are available, and kids get to feel empowered by choosing for themselves. Place this Energy Trail Mix in snack size containers so kids can grab as needed.
Energy Trail Mix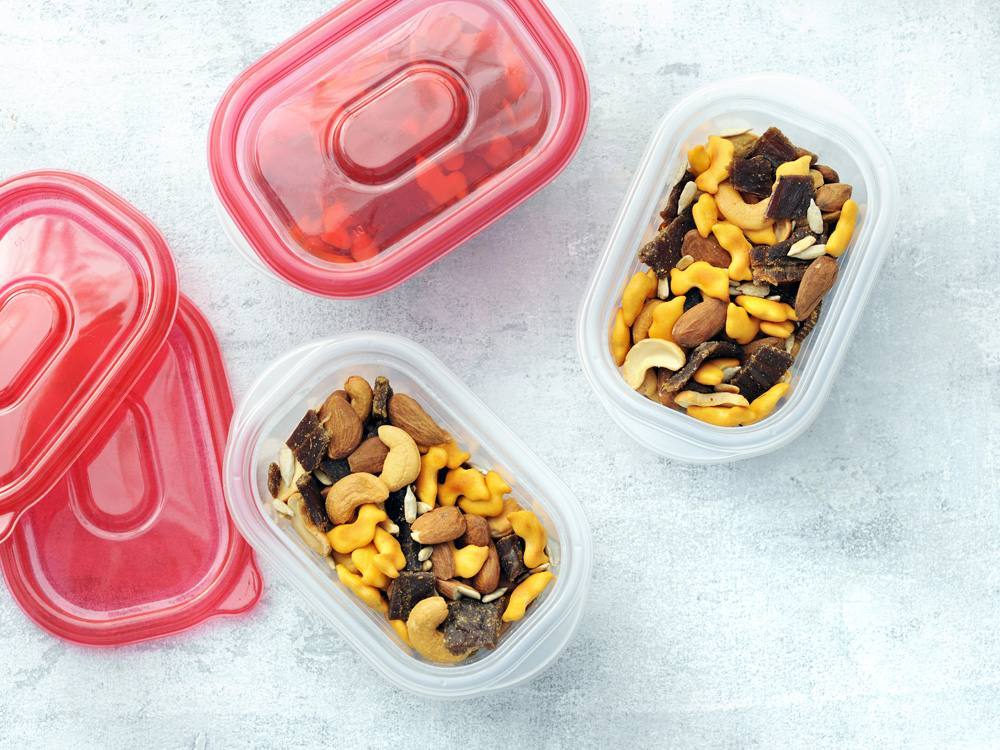 7. Keep better choices at eye level
Place good-for-you foods at the front of your fridge, in a bowl on the kitchen table, and at eye level in your pantry so they're the first options everyone sees. Designate a spot for treats so family members can be more mindful of those food choices.
8. Rethink your veggies
Up the kid appeal by presenting vegetables in fun ways. Turn butternut squash and carrots into crispy fries and serve with a ranch dip for dunking, or air fry Brussels sprouts to make them extra crispy. You can also incorporate more veggies into your kid's favorite meals, like adding grated zucchini to cheesy tots.
Butternut Squash and Carrot fries with Ranch Dip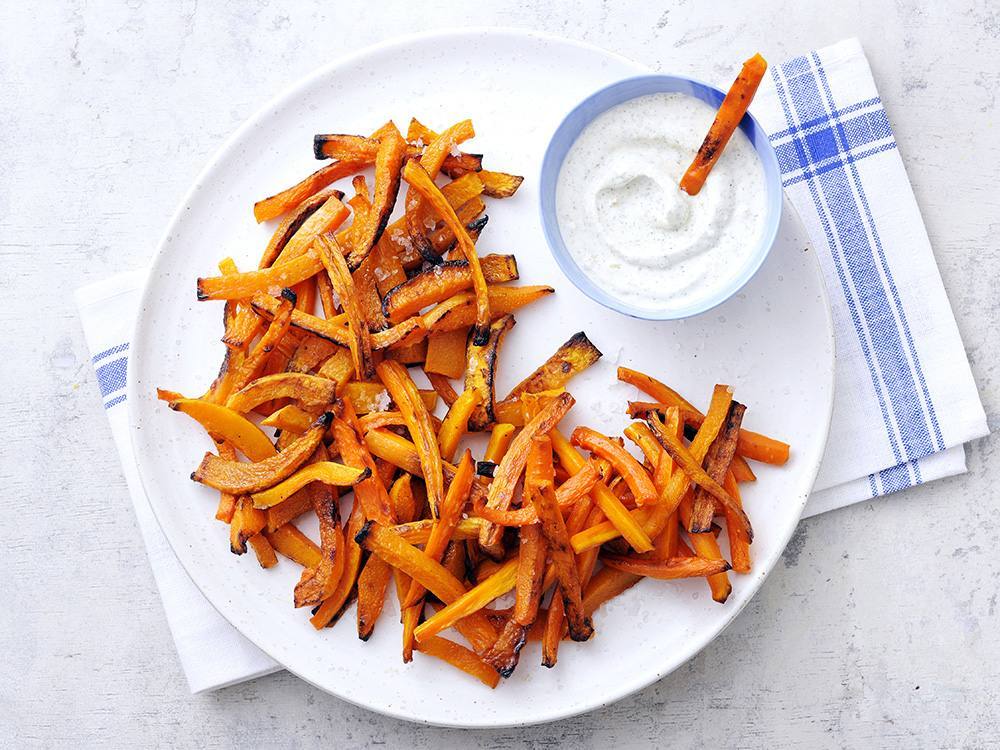 Air-Fried Crispy Brussels Sprouts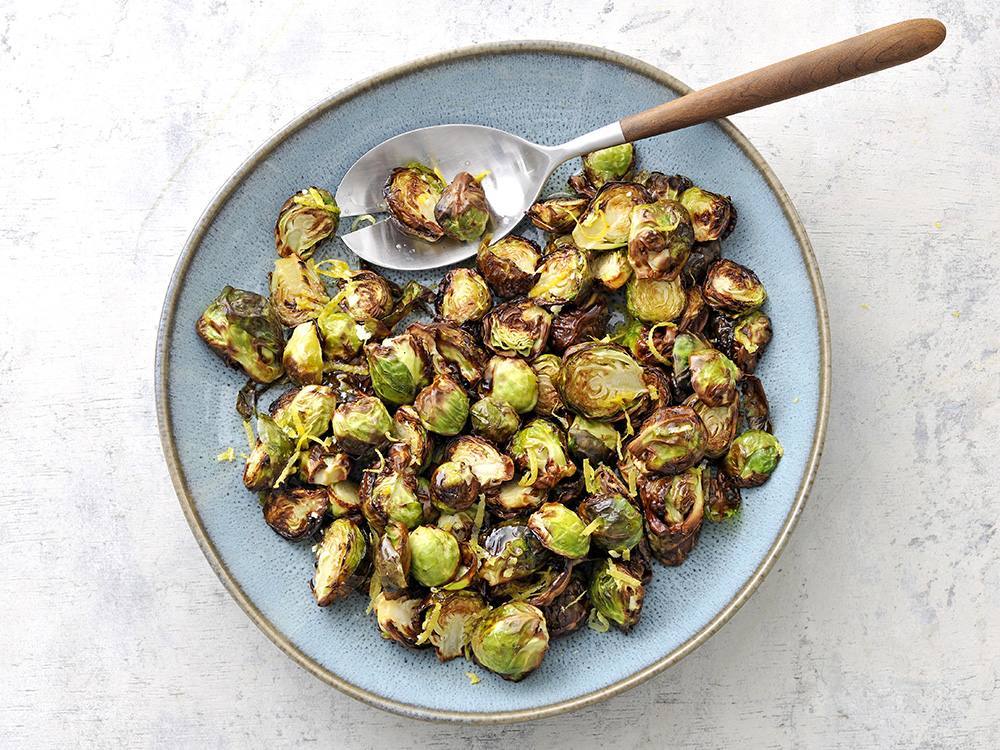 Cheesy Zucchini Tots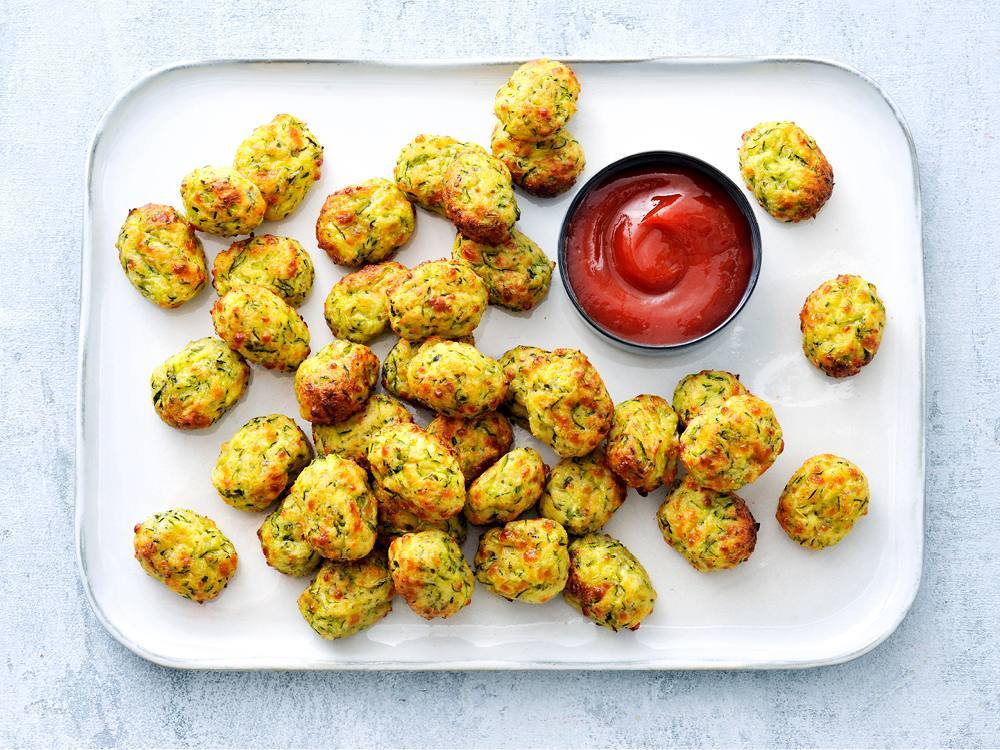 9. Invite kids into the kitchen to taste
Something as simple as inviting your kids to try something as you cook—tasting a sauce, a piece of cheese, a piece of lettuce dipped in salad dressing—will get them more engaged in the meal to come. Ask older kids what they think (does it need more salt? Is it too tart?) to get them thinking about different flavors and what they like.
10. Try eating together when (and where) you can
Eating a meal together encourages good eating habits as a family. Whether you're at the dinner table, in the car, or around your coffee table, the important thing is spending time together.  Aim to share a meal a couple times a week (top-your-own dinners are perfect for this). If you can, make these meals a "no phone zone" so everyone can focus on each other.