Sliders with Carrot Slaw and Avocado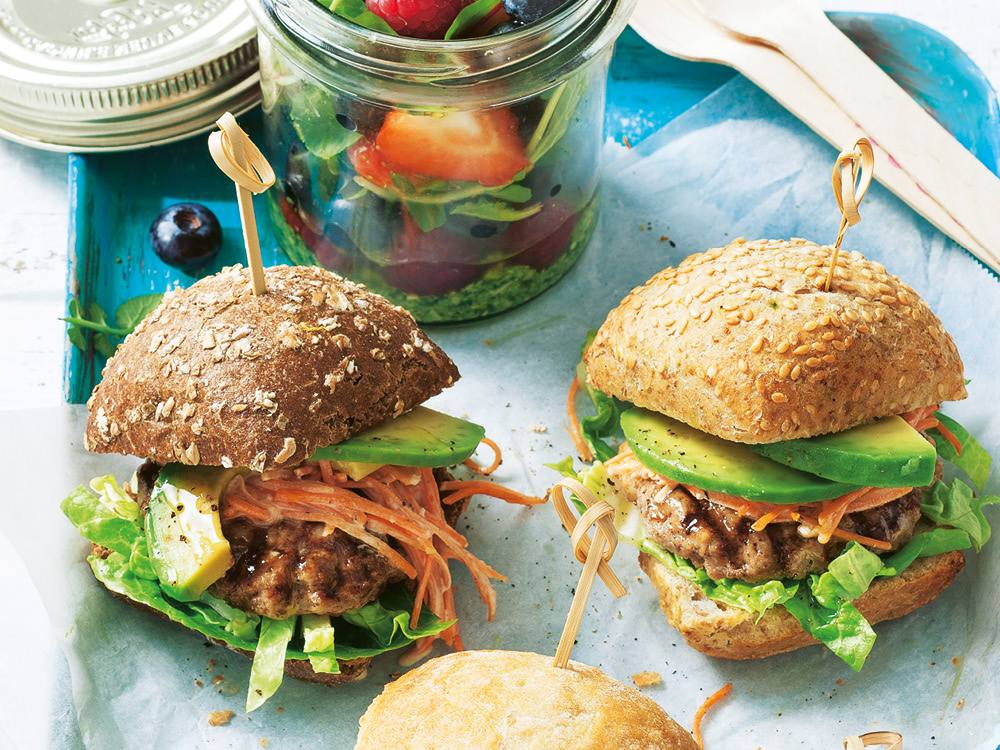 Mini sliders are easy to make and easy for grab-and-go. These sliders with carrot slaw and avocado bring a whole lot of flavor to this mini handheld. Pair with chips or salad and you have dinner ready to go!
Gnocchi with Chicken Sausage and Spinach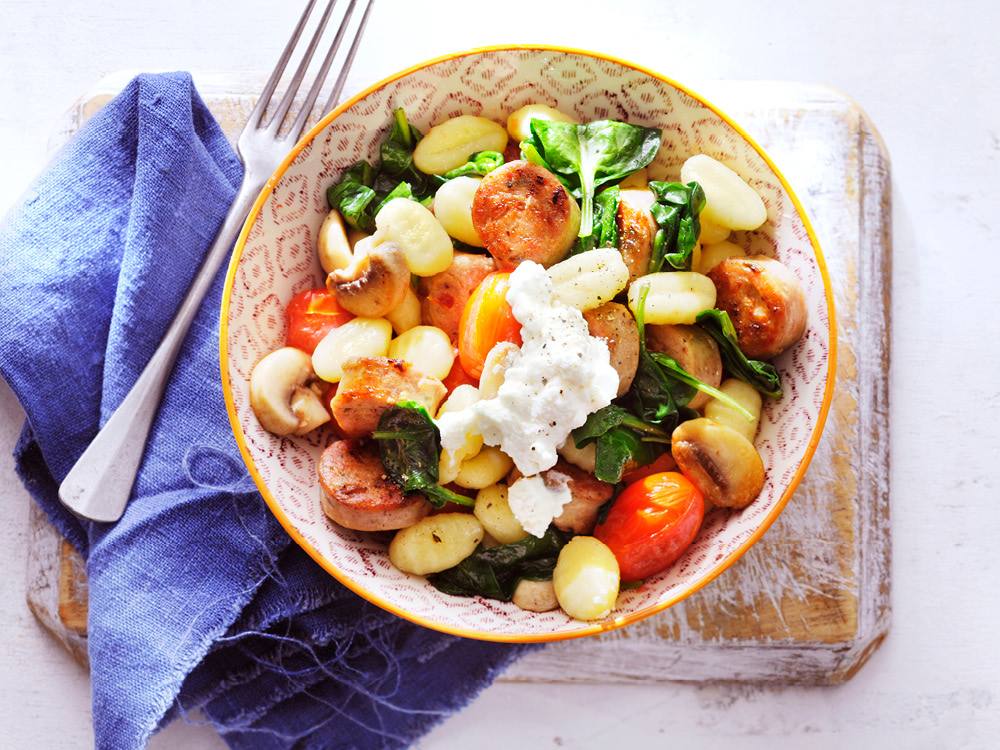 Frozen gnocchi will pull this lighter pasta salad in no time. Make a little extra for lunch the next day!
Grilled Beef and Tomato Skewers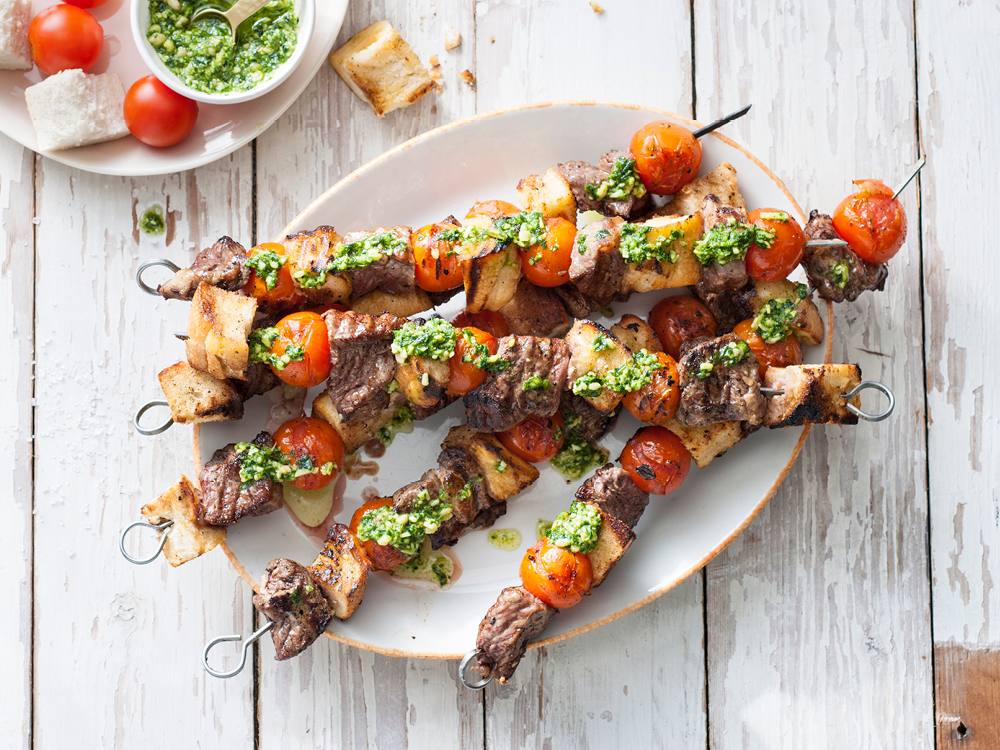 These juicy skewers are so easy to put together and they are fun to take apart to! If you aren't in the mood for steak, swap it out for chicken or even more veggies.
Salsa Turkey Tortilla Wraps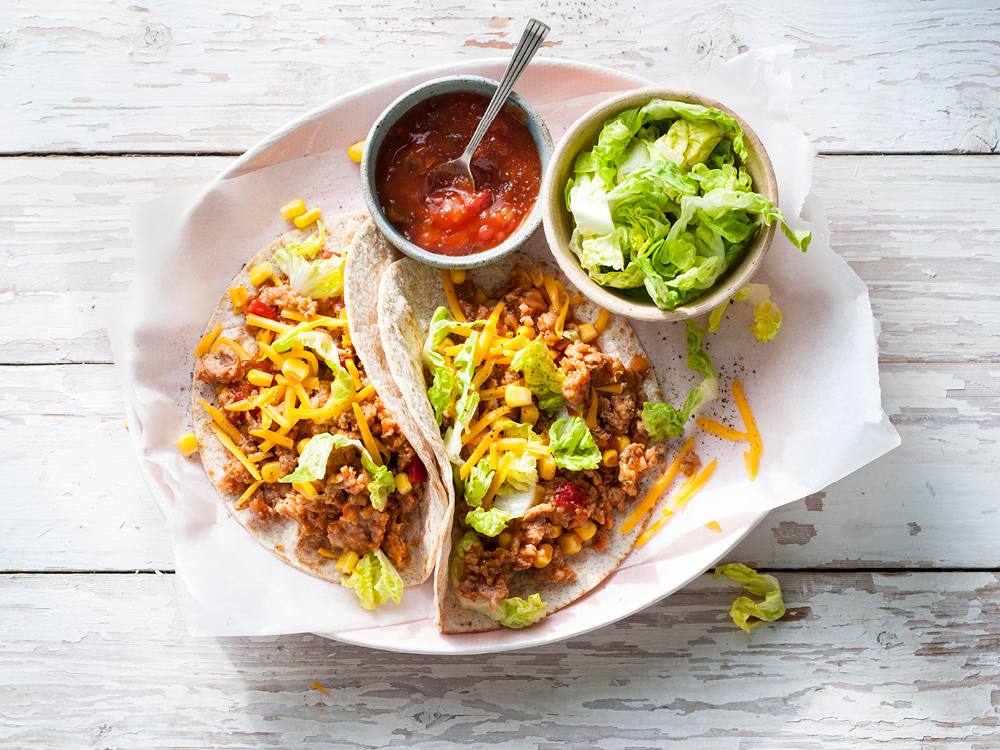 Buy a value pack of ground turkey to make these one-pan tortilla wraps and other easy turkey based recipes later in the week.
Grilled Tuna Steaks with Lemon Rice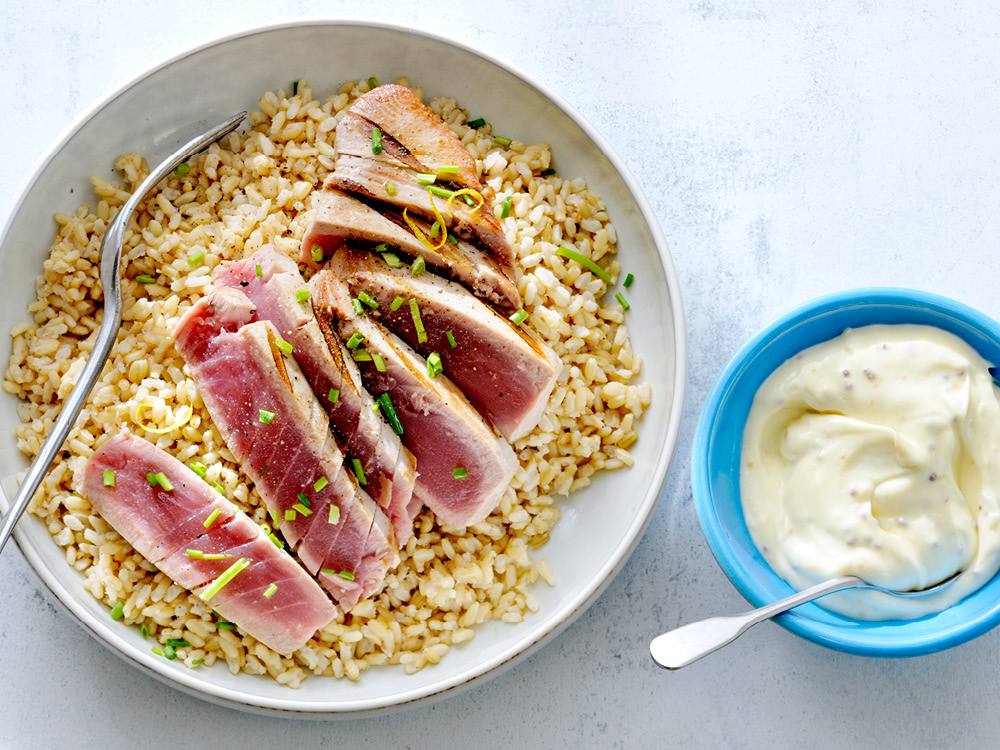 Fish cooks unbelievably fast. Pair it with microwave rice and dinner is ready before you know it!
Ribs with Pineapple Slaw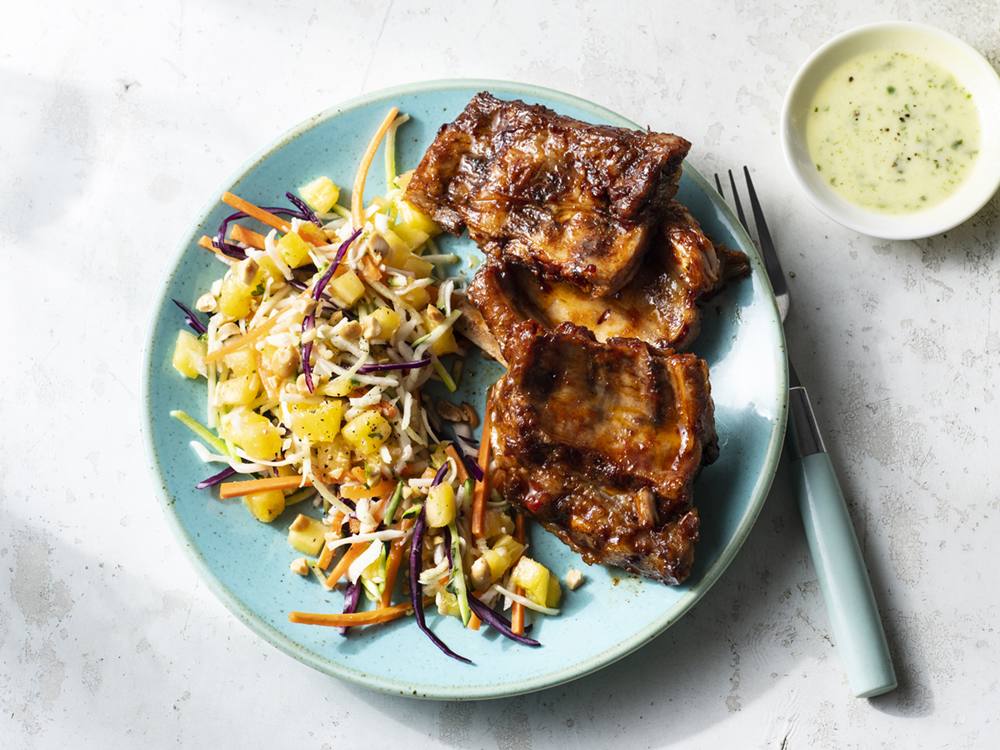 7-minutes, people. Just 7-minutes to make this delicious dinner. Buy the store-bought ribs in the deli section, and you will have your whole family thinking you spent hours getting it ready!