Spicy Queso with Chorizo
Indulge this Independence Day with a cheesy snack from south of the border. Mexican chorizo adds rich, meaty flavor and color to creamy queso with blue corn chips for dipping.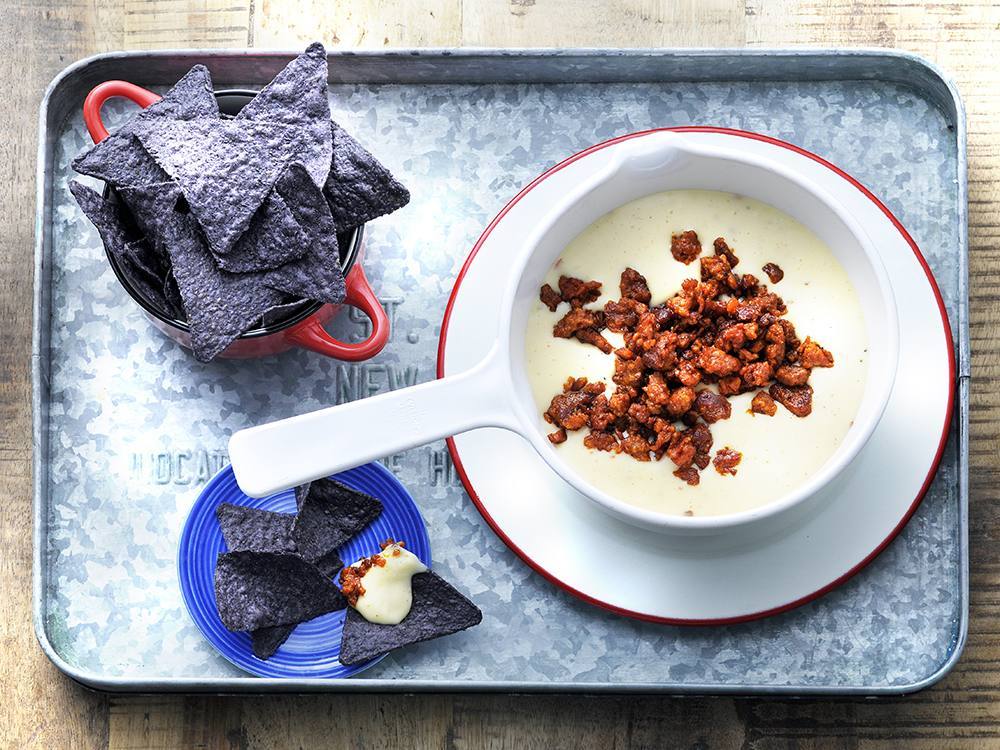 Macaroni Salad with Crushed Potato Chips
Turn traditional macaroni salad into a festive explosion of flavor and color. Onions, bell peppers, and celery add texture to creamy noodles garnished with a sprinkle of blue potato and red beet chips.
Fruit and Cheese Sparklers
Everyone will want to get their hands on these spectacular sparklers. Mini star-shaped cookie cutters turn mozzarella, watermelon, and blueberries into centerpiece-worthy skewers.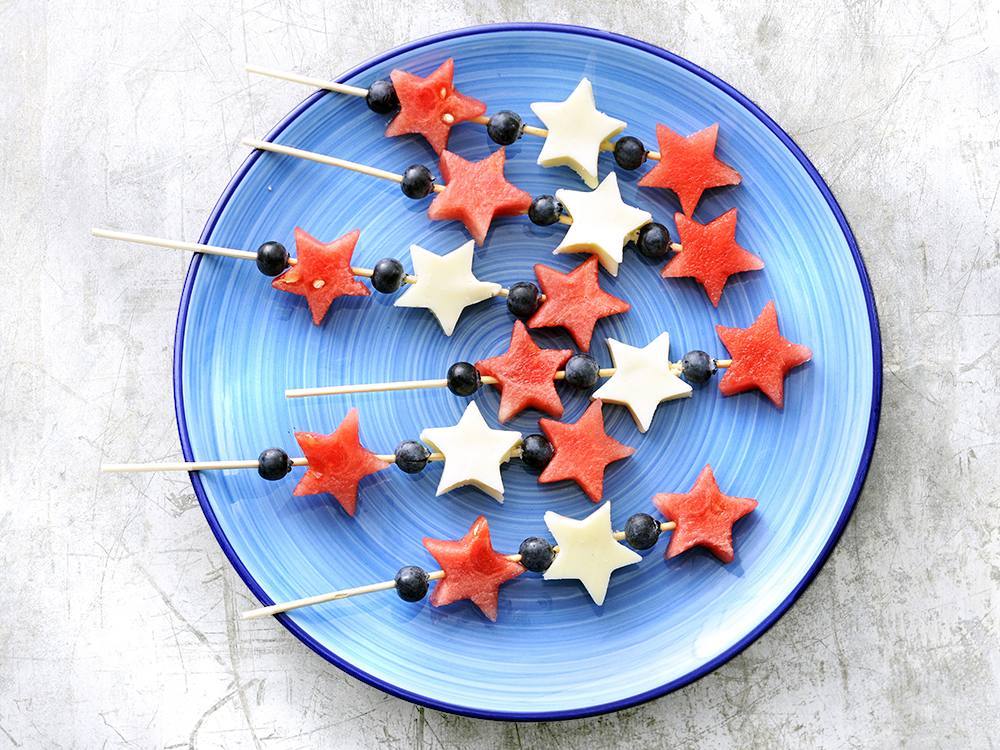 Fruit Granitas
These gorgeous granitas are an upgraded take on snow cones. A freezer and for are all you need to transform lemonade into an icy, flakey dessert studded with strawberries.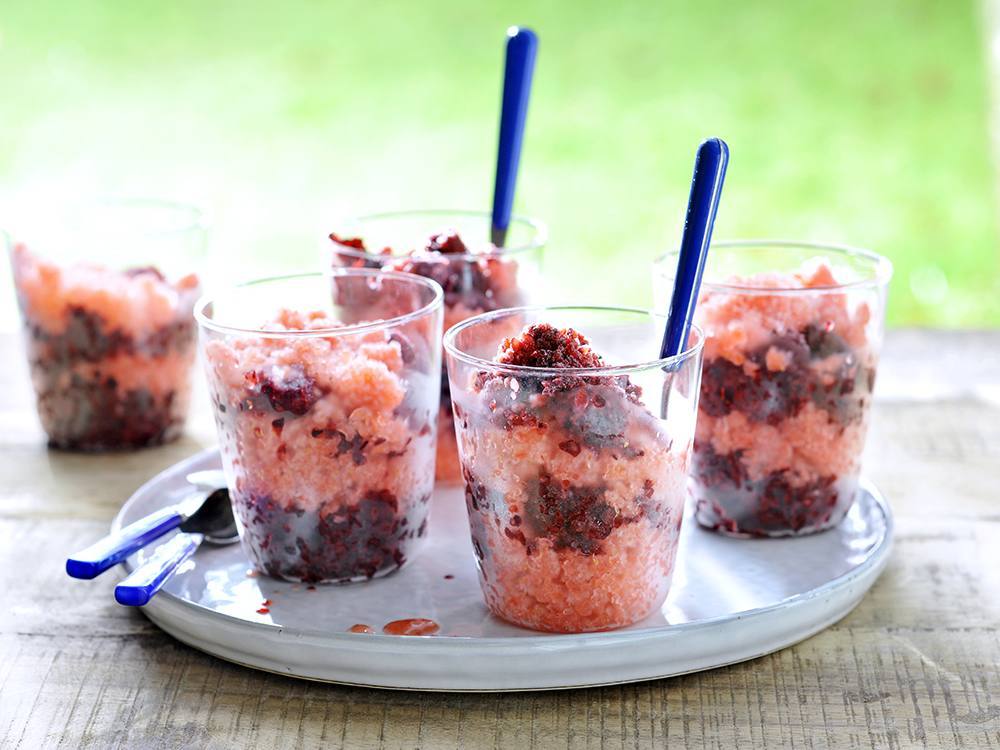 Berry Banana Pudding Ice Cream Cake
Layer up the fun with this festive, fruity ice box cake. Vanilla pudding, wafer cookies, and banana form a luscious no-bake cake sandwiched between ice cream and colorful berry preserves.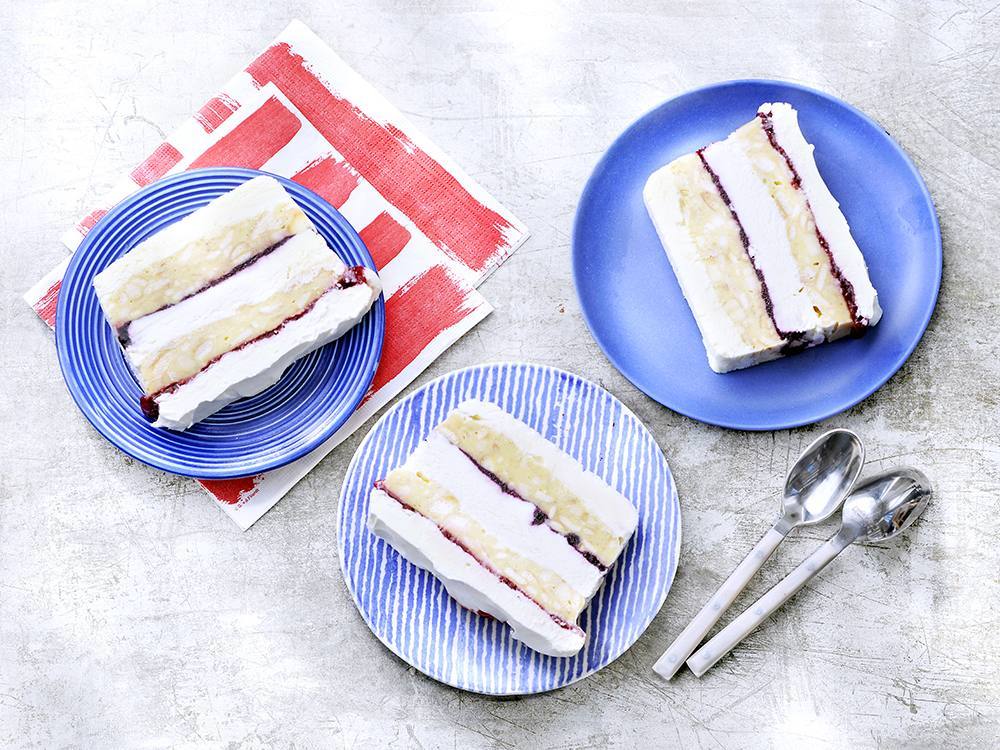 Fourth of July Cereal Star Treats
Little ones will love to help make these sweet spangled bites. Star-shaped red and blue rice cereal treats are easy to make using the microwave and a cookie cutter.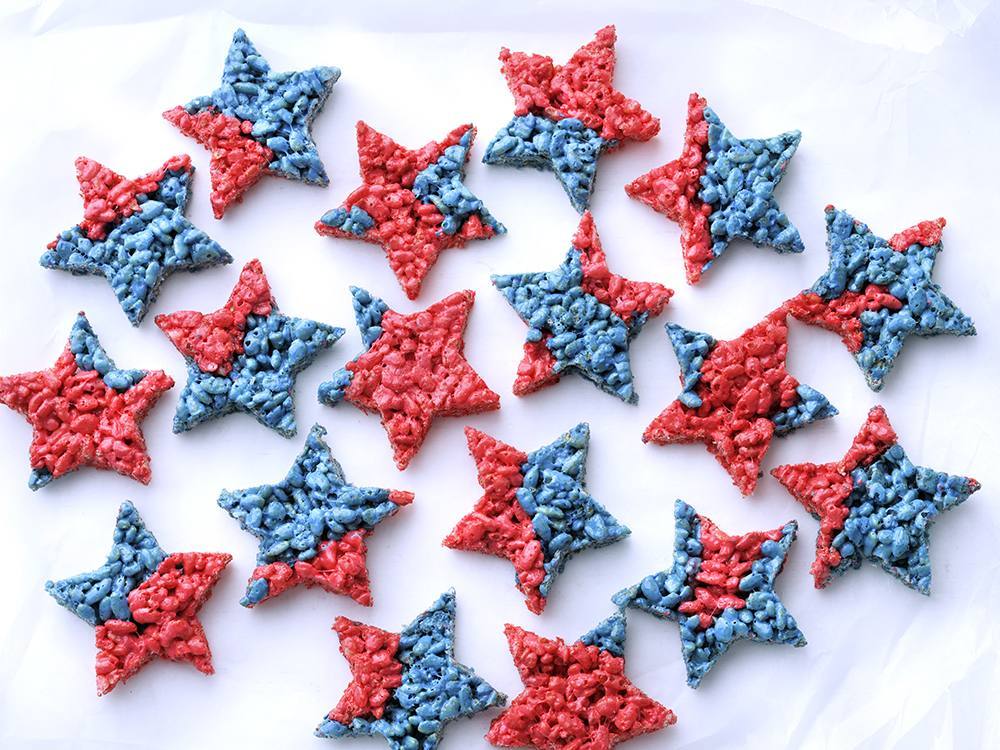 Easy Fourth of July Ice Cream Sandwiches
These store-bought ice cream sandwiches are party-prepped in a single step. After just a simple dip in red, white, and blue sprinkles, these festive spins on a classic summertime treat will have kids and adults alike ready to celebrate the season.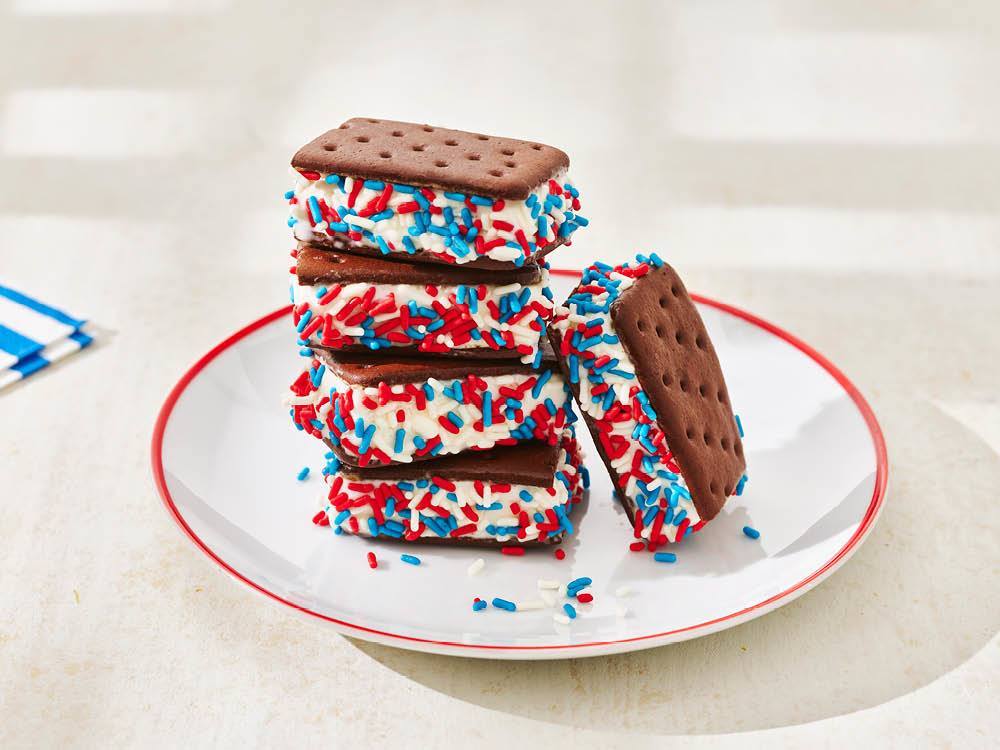 Red, White, and Blue Big-Batch Cocktail
This rum-based cocktail puts the cherry on top of any summer party. Blue curaçao gives this punch its bright, bold color, while coconut milk ice cubes add to the drink's tropical flair.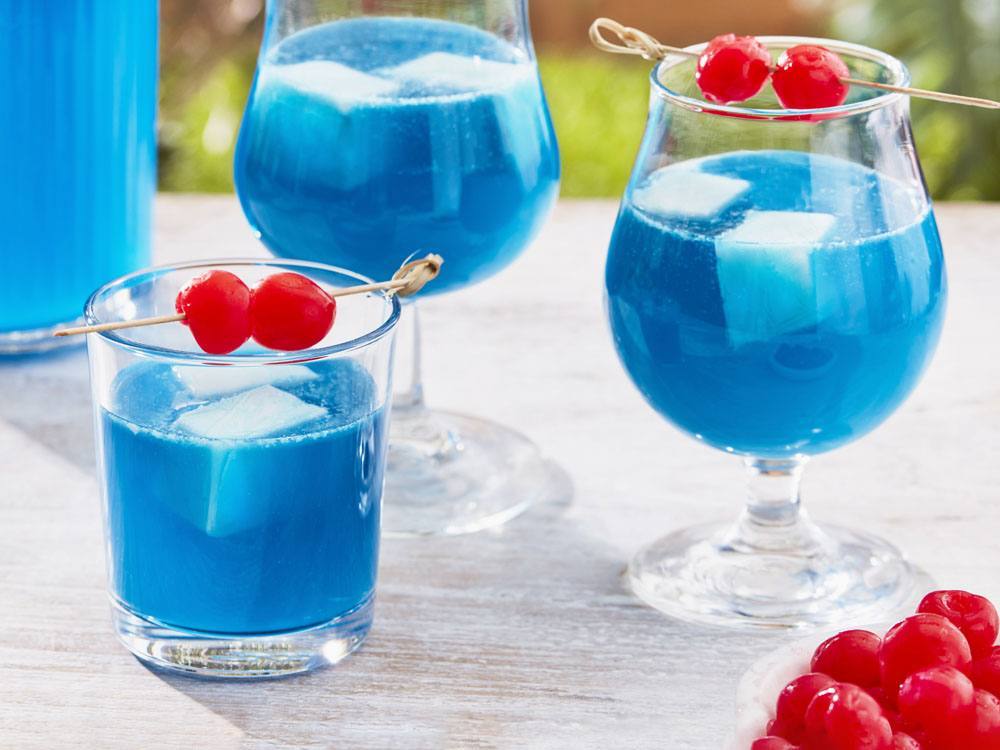 Pulled Pork Sandwiches with Pickled Peppers
After the slow cooker does the heavy lifting for you, give the pulled pork in this recipe a quick turn on the grill to lend it all the smoky flavor it needs to transform into the featured star sandwich of your summertime cookout.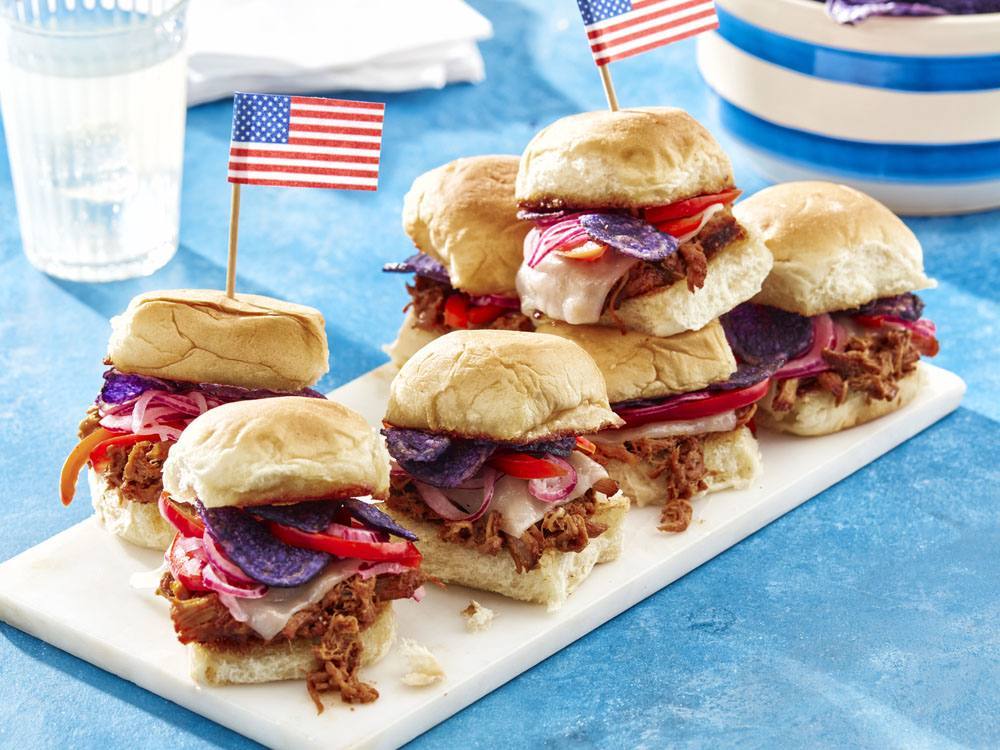 Pretzel Sparklers
These sweet and salty treats will light up any backyard barbecue. Let kids help set up the party spirit by giving them the task of rolling these chocolate-dipped pretzels through the bright colors of crushed hard candies.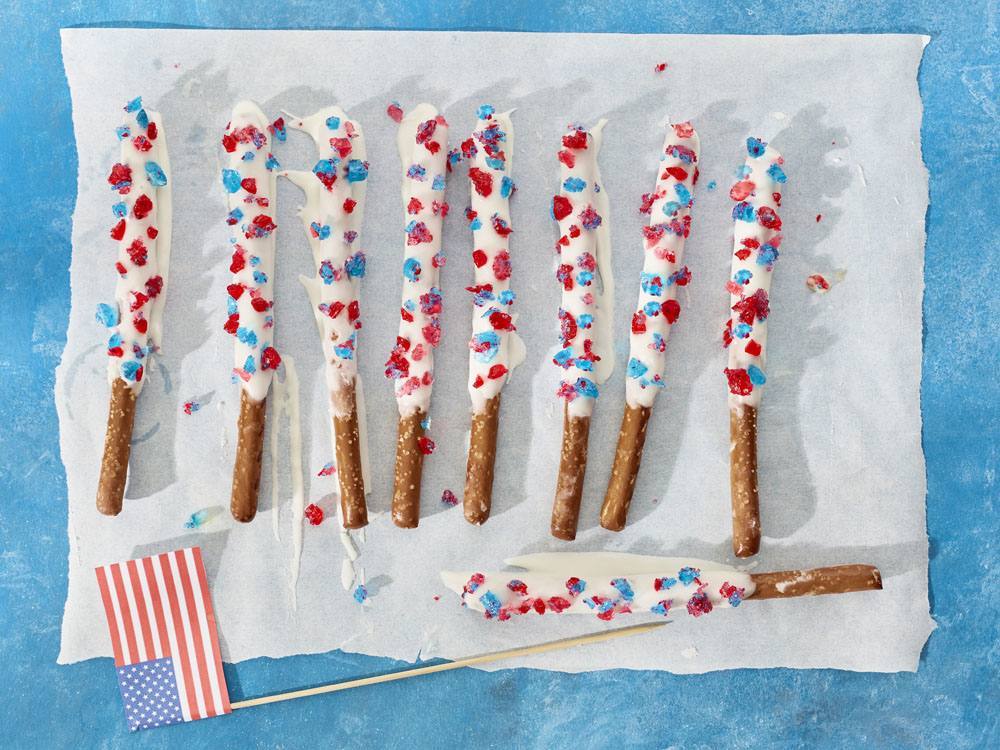 Pasta Salad with Pepperoni and Blue Cheese
Packed with the rich flavors of its pepperoni slices and homemade blue cheese dressing, this make-ahead pasta salad makes party prep easier than ever. Bring this recipe to any summer potluck all season long.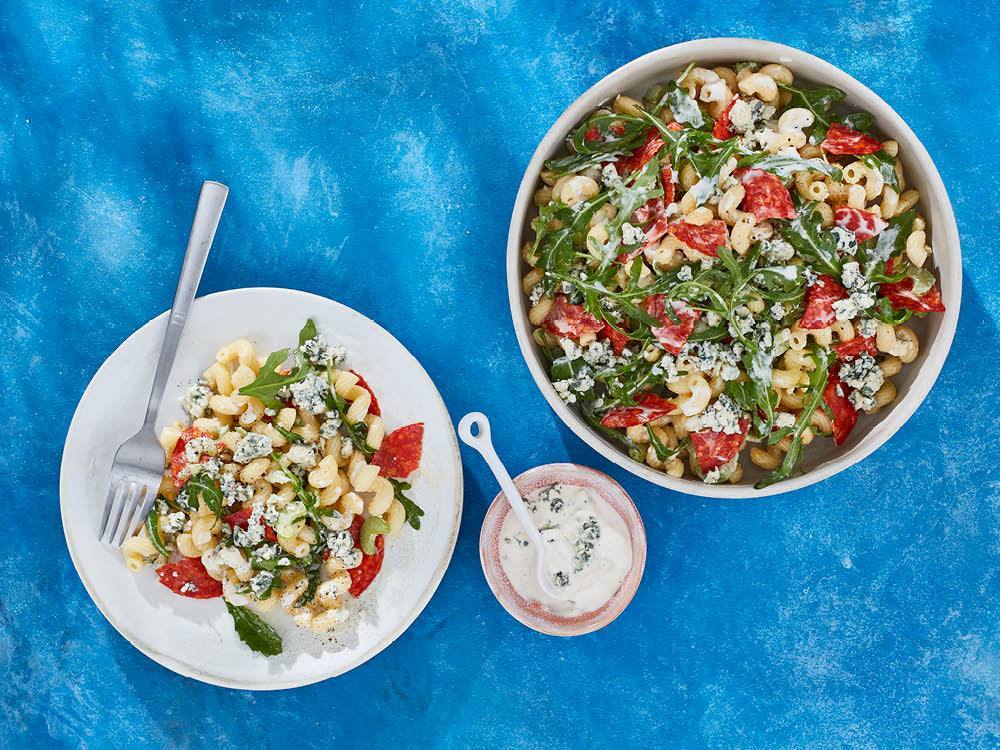 Slaw with Lime Vinaigrette and Tortilla Strips
Light and tangy with some crunch, this refreshing, citrusy spin on coleslaw is the perfect side dish for hot summer days.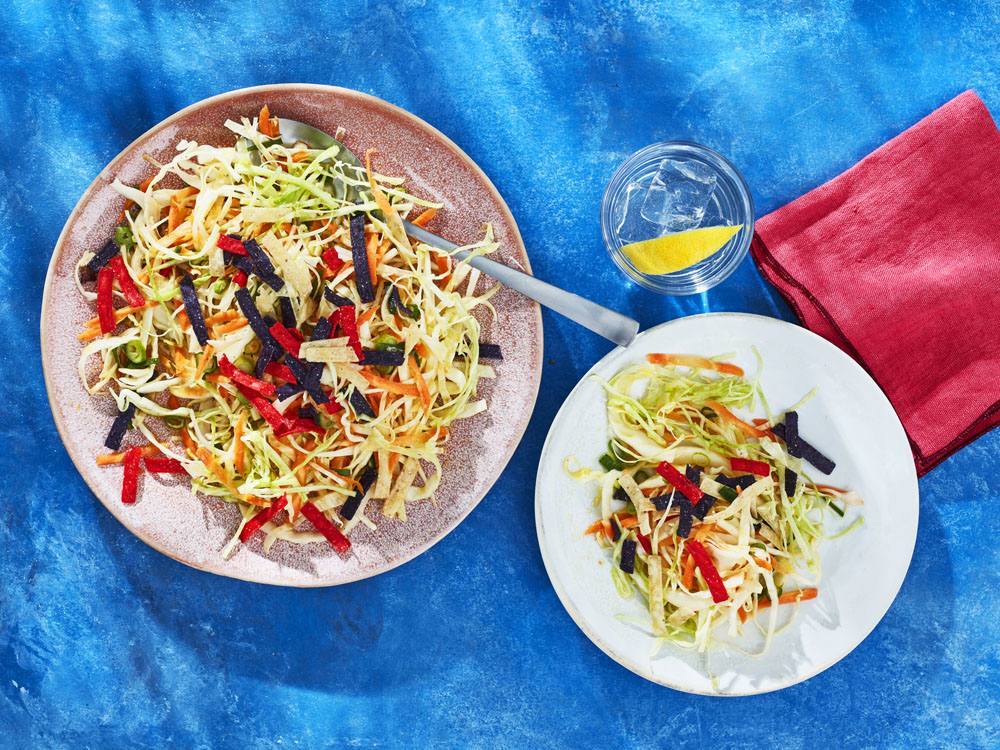 Fourth of July Garlic-Jalapeño Dip
This flag-inspired appetizer stands as the perfect centerpiece for any festive feast. Guests will gather together to dip blue tortilla chips and red strips of bell pepper into the irresistibly bold flavors of caramelized garlic and sharp Cheddar cheese.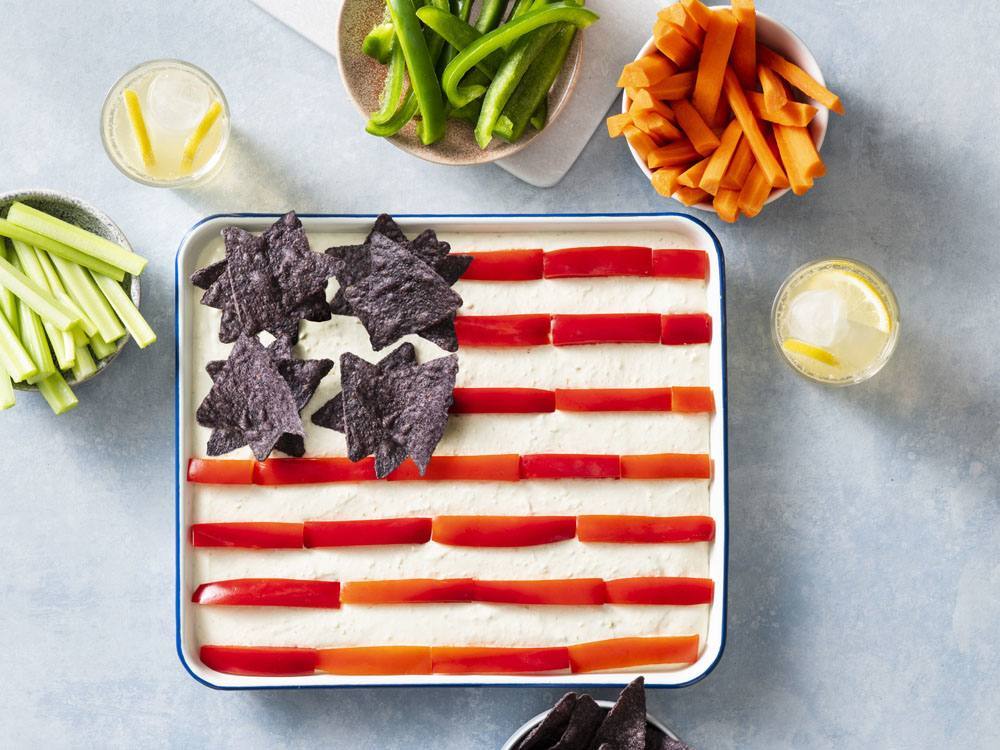 Chips and Salsa Party Cups
Made with tangy sour cream and the bright flavors of tomato salsa, these refreshing appetizers are perfect for eating on a hot summer day. Even better, they're a party in the palm of your hands! The portable way in which they are served makes these salsa cups a great option for celebrations where there is fun to be had in more places than just the snack bar.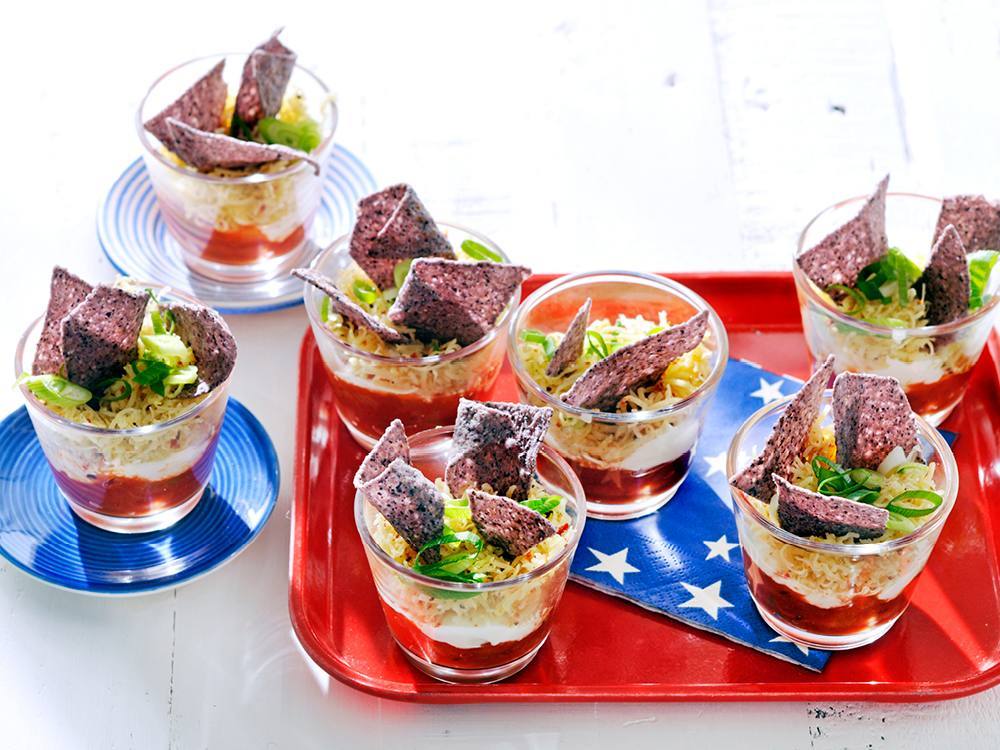 Red, White, and Blue Ice Cream Sandwiches
Taking their rich and vibrant color from red velvet cake mix, these homemade ice cream sandwiches provide the perfect show-stopping finale for making this year's Fourth of July a memorable celebration.