Whether you're hosting family, or bringing a dish, these surefire recipes are easy to make and are sure to be a hit without much hard work.
Tomato and Corn Salad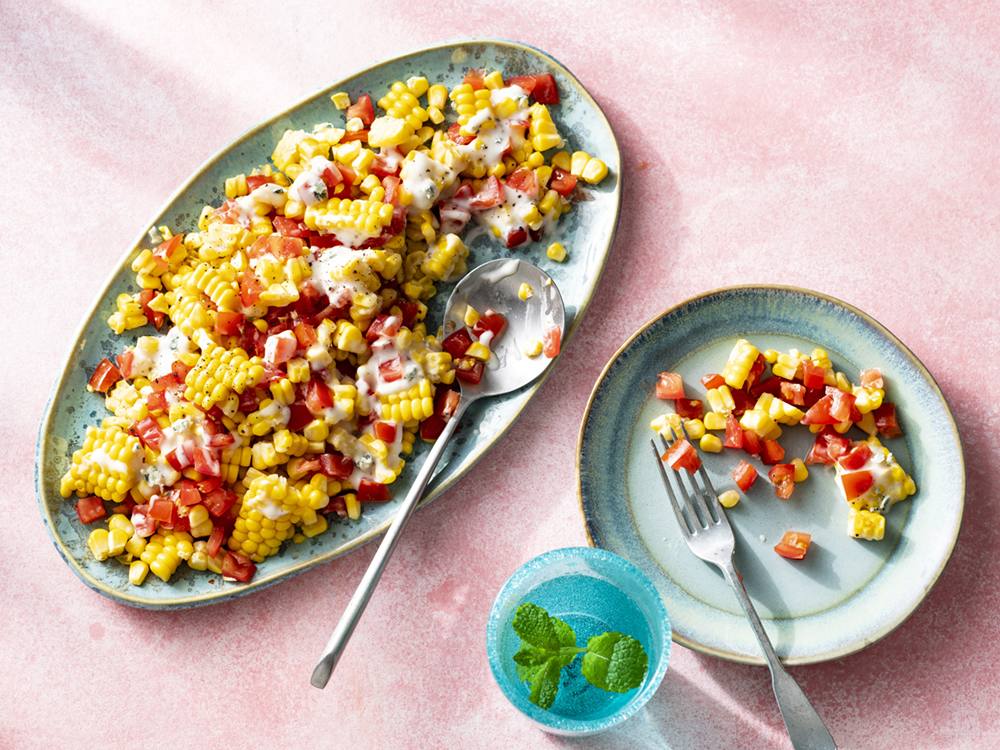 When summer produce is this good, you don't need much more than this 3-ingredient salad for a crowd-pleasing dish. Just toss with tangy blue cheese dressing and serve.
White Bean Caesar Salad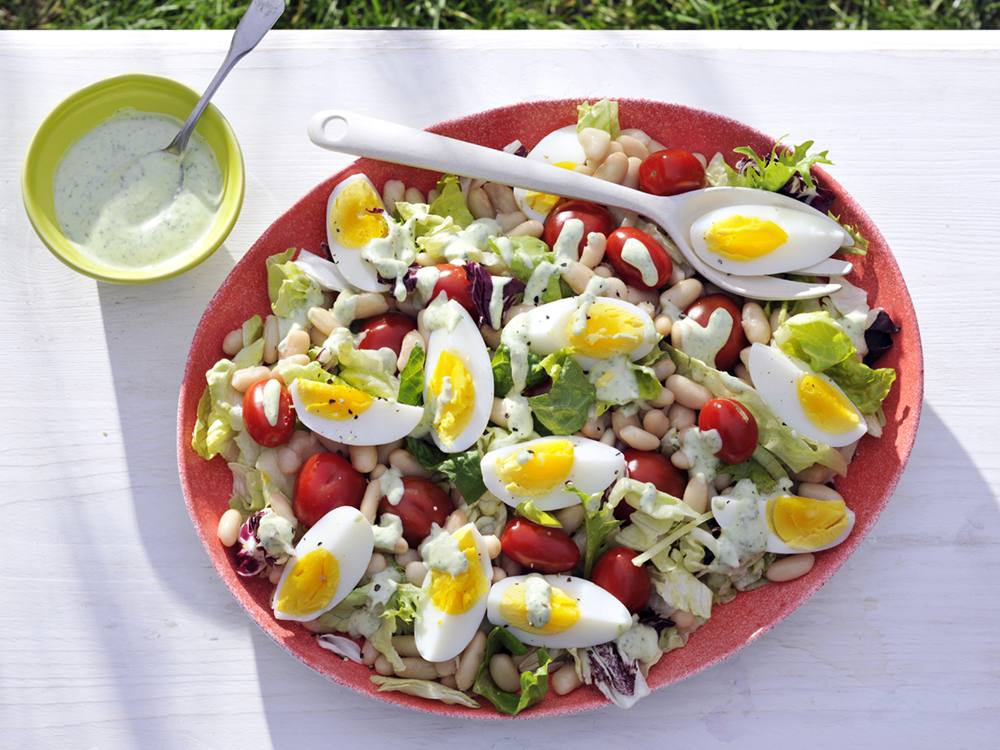 Hard-boiled eggs, tender cannellini beans, and a better-for-you creamy yogurt dressing turn this salad into much more than a simple side.
Crab Rolls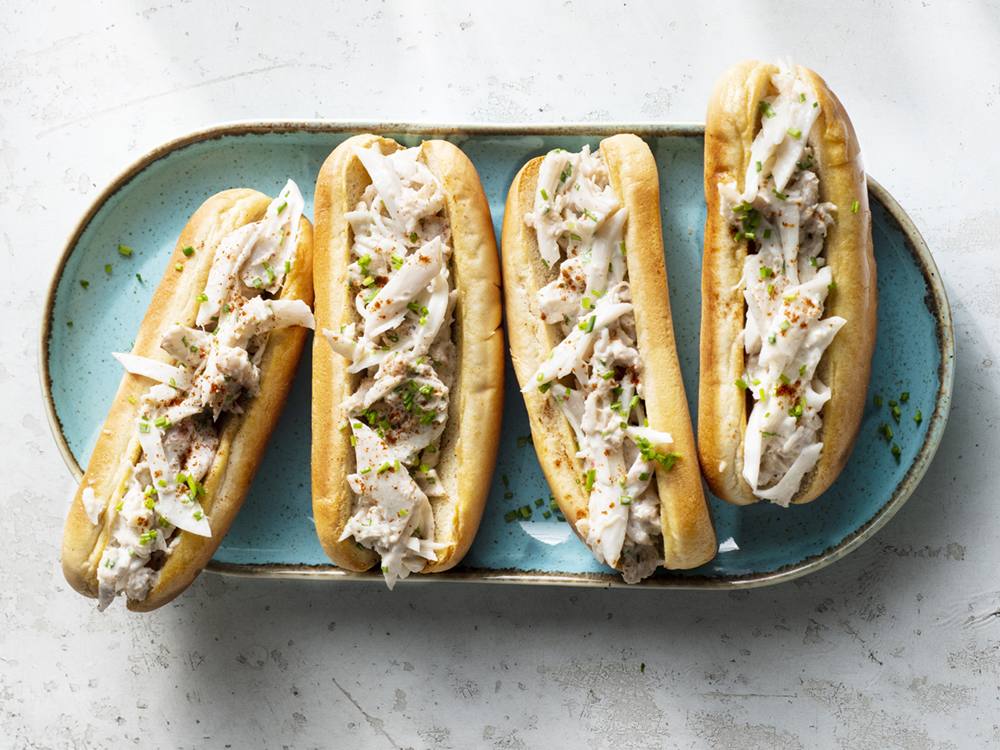 When you're craving the classic taste of New England seafood but don't want to bother with boiling and steaming, delicious (and convenient!) pre-cooked lump crab meat comes to the rescue.
Slow Cooker Pulled BBQ Chicken Sandwiches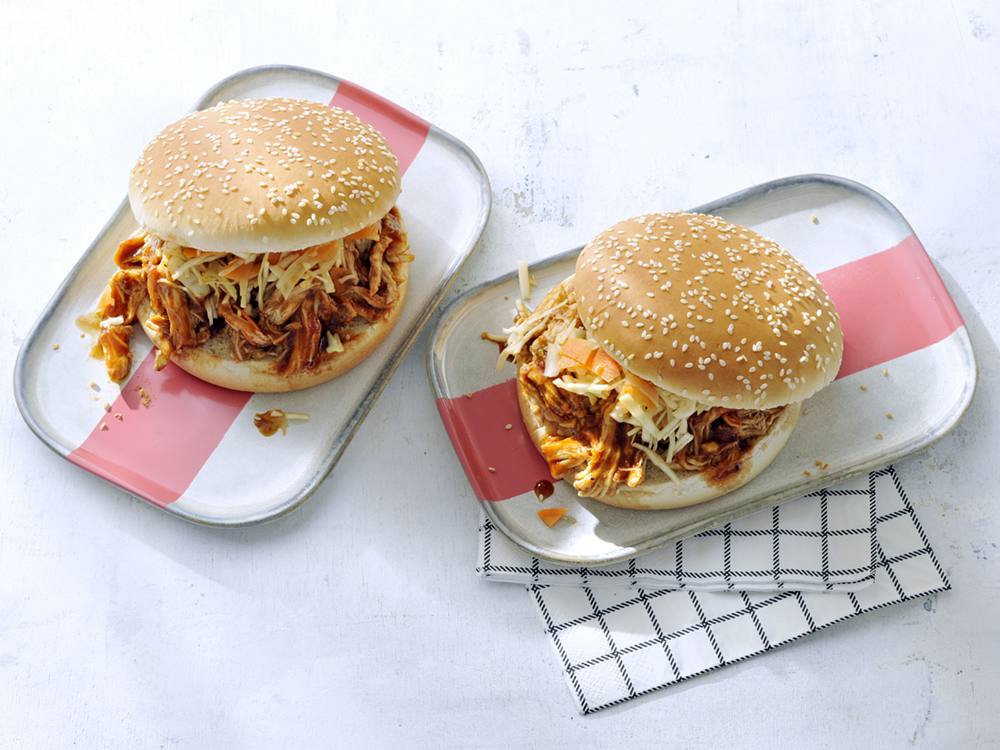 Too hot to grill? Make saucy pulled chicken in the slow cooker to get all the BBQ flavors you love—without overheating.
Grilled Chicken and Shrimp Skewers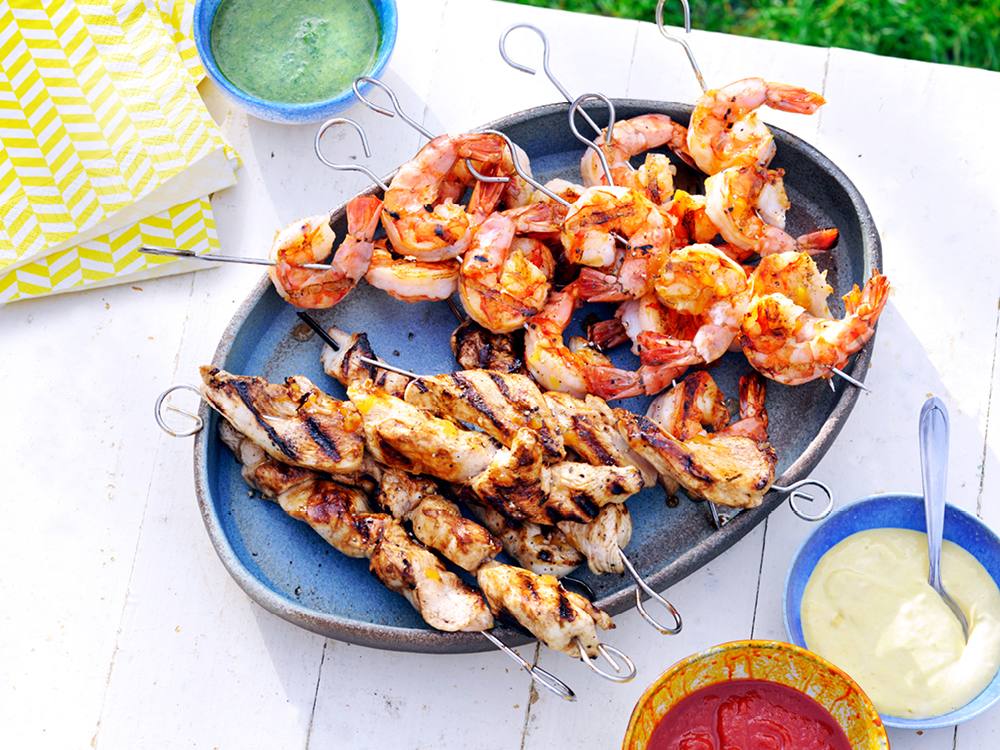 For casual outdoor eating, skewers make it simple to let everyone choose their main course. And an Italian dressing marinade makes these even easier to prep.
Gazpacho Salad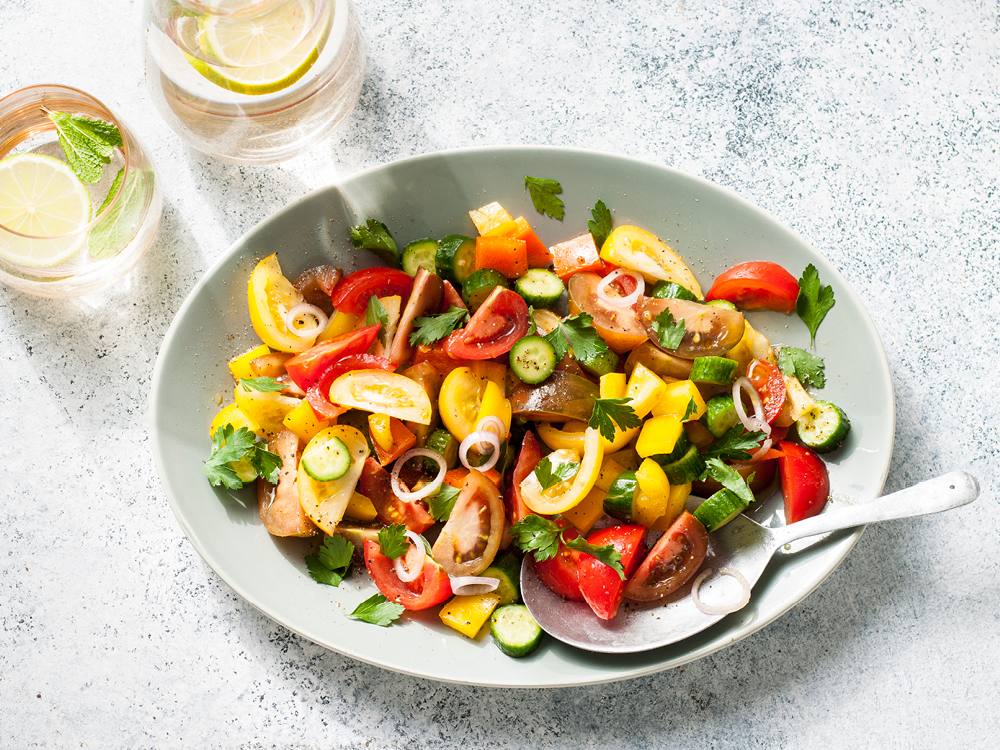 The ultimate no-cook soup becomes a refreshing chopped salad that's easy to assemble and serve. Make it in advance and let the flavors meld.