When you have a busy schedule, often there's no overlap between being hungry and having time to sit down for a meal. Whether you're cheering from the sidelines at a soccer game, dropping off the drum kit for band practice, or driving afterschool carpool, you need reliable staples to count on without having to resort to fast food . We've gathered a dependable collection of small meals, snacks, and treats that are perfect for when you need a little something to keep you going.
Air-Fried Buffalo Pretzels with Blue Cheese Dip
This crunchy snack brings the heat and flavor of your favorite wing bar without the mess. Air frying the pretzels seals in flavor quickly by drying seasoning onto the surface. To make these for people who can't take the heat, omit the wing sauce and increase the butter and garlic powder.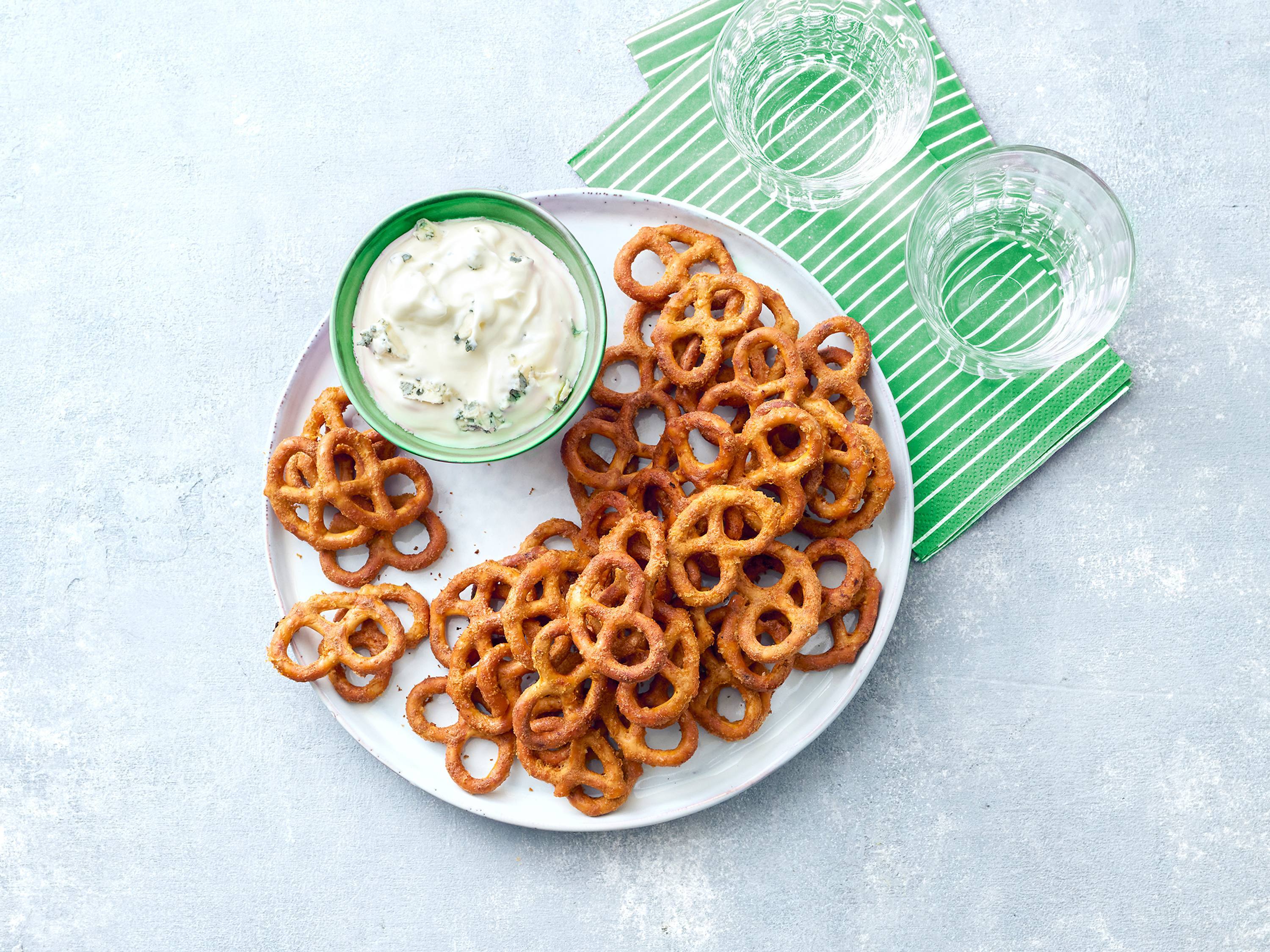 Berry Chow
If you love "muddy buddies" or the seasonal "reindeer chow" variant, you've got to try this snack mix with fresh blueberries. The juice from the berries is a little surprise hiding underneath a coating of chocolate and peanut butter. You can also try this with blackberries, but skip raspberries, which are too delicate and will fall apart when you try to coat them.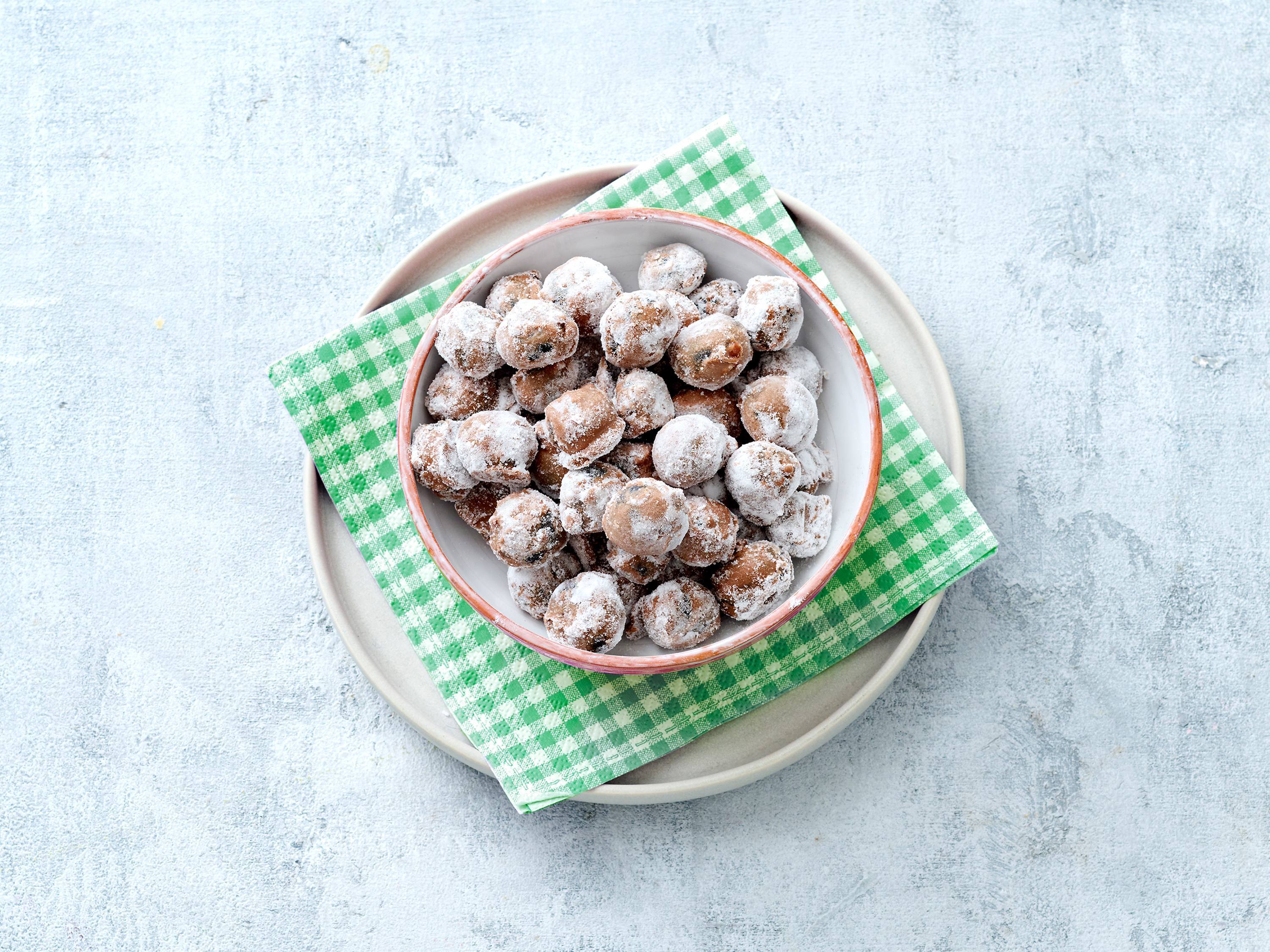 Tex-Mex Popcorn
Take your popcorn game to the next level with bold, south of the border flavors. Your air fryer is the secret to easy homemade popcorn without turning on the stove. Just a head's up if you're making in advance: omit the cilantro and jalapeño, as the moisture will make the popcorn lose its crunch.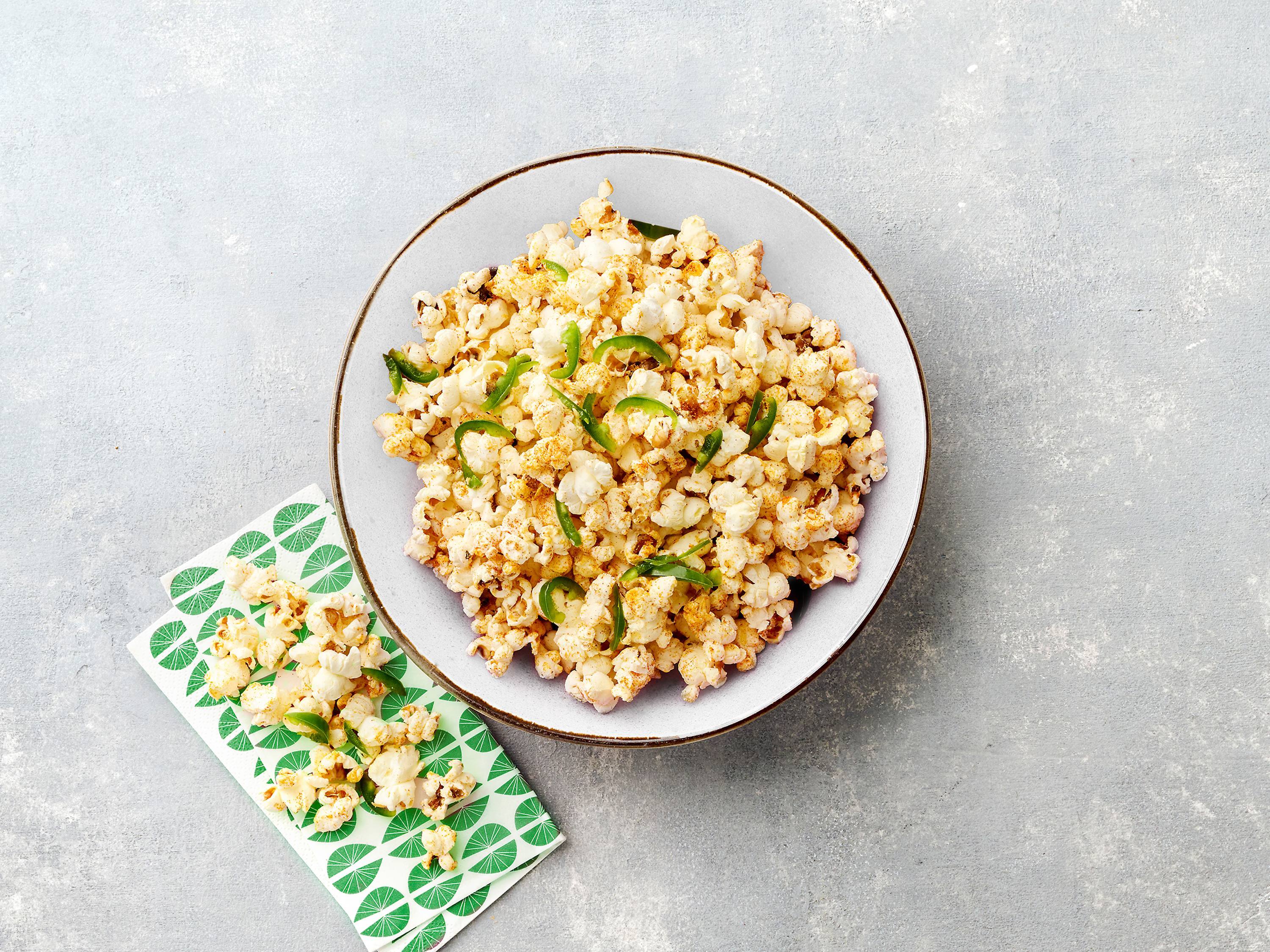 Pineapple & Ham Skewers
These playful little skewers combine juicy pineapple with savory ham and chunks of cheese, creating a sweet and salty snack that tastes like a beachside vacation. Not a fan of Hawaiian pizza flavors? Use these as inspiration for your own snack skewers, like prosciutto, mini mozzarella balls, and cherry tomatoes.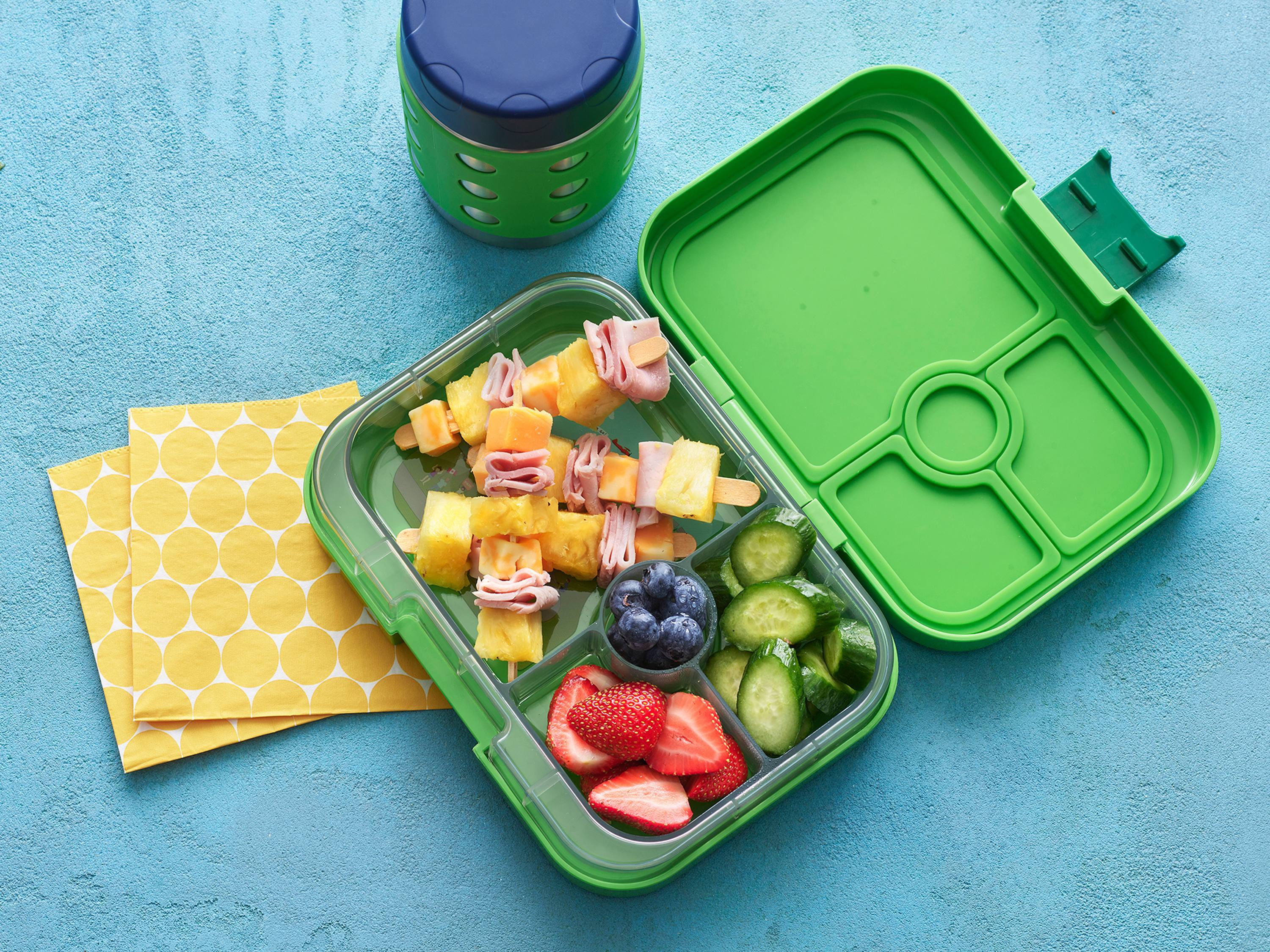 Cheeseburger Pockets
These savory turnovers are so simple to pull together and bring so much flavor you'll be swearing off their frozen doppelgangers forever. We love how these capture all the flavors of your favorite burger, right down to the pickles. Enjoy them fresh from the oven, or pack to-go as they travel well and also taste great at room temperature.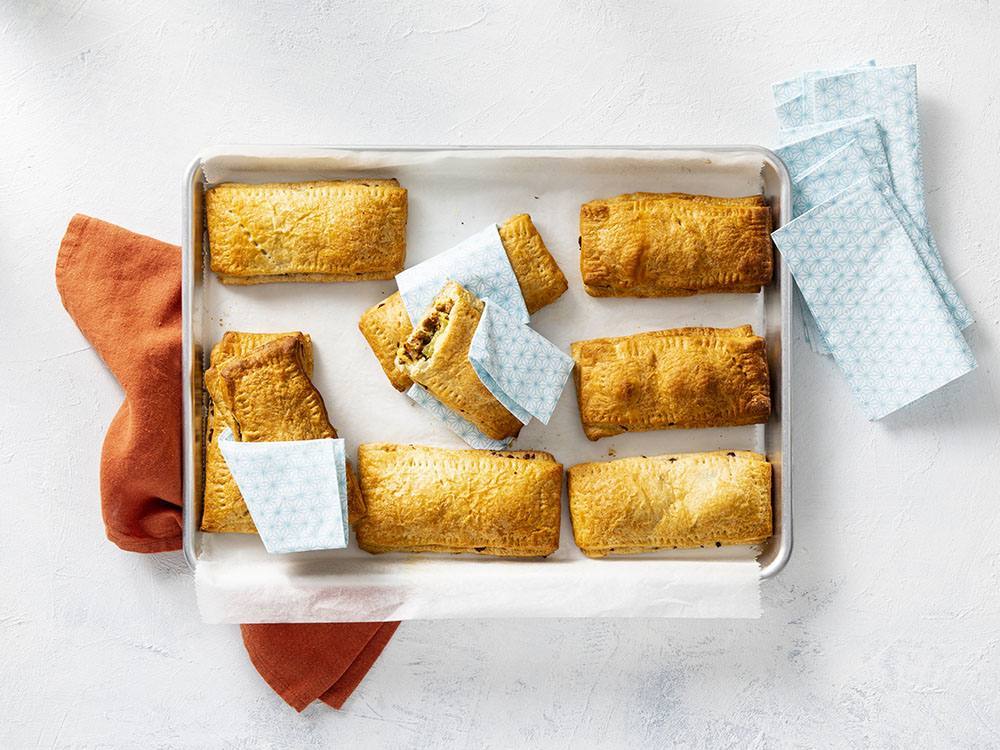 Mason Jar Miso Noodle Soup
These function like a homemade version of instant noodle cups, except taken to the next level with fresh vegetables and chicken. When you're away from home, order a large hot water at your local coffee shop and divide amongst the jars for a healthy portable lunch. Rubber band silverware to the side when you pack them, so you're always prepared.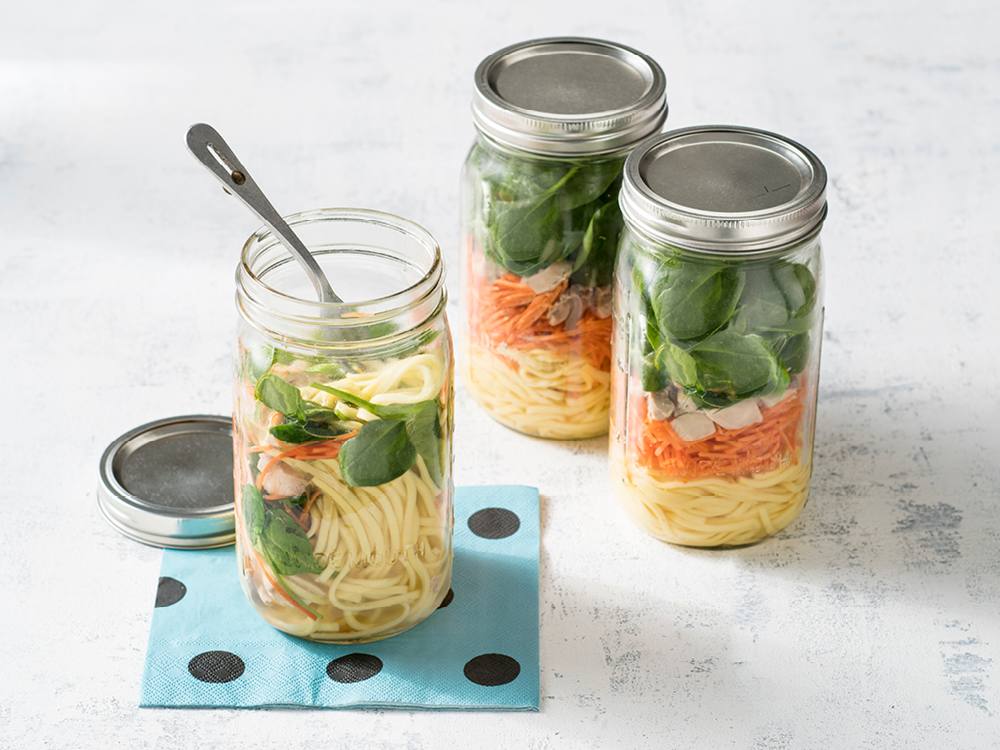 Yogurt Parfaits with Strawberries and Almonds
Your kids will go nuts for these protein-packed parfaits, especially when they're packed in jam jars to be eaten on the go. Alternating layers of vanilla Greek yogurt, almond butter, and freshly sliced strawberries ensures they get a little bit of everything in each spoonful. Try experimenting with different fruits and nut butters to change things up for a snack that never gets old.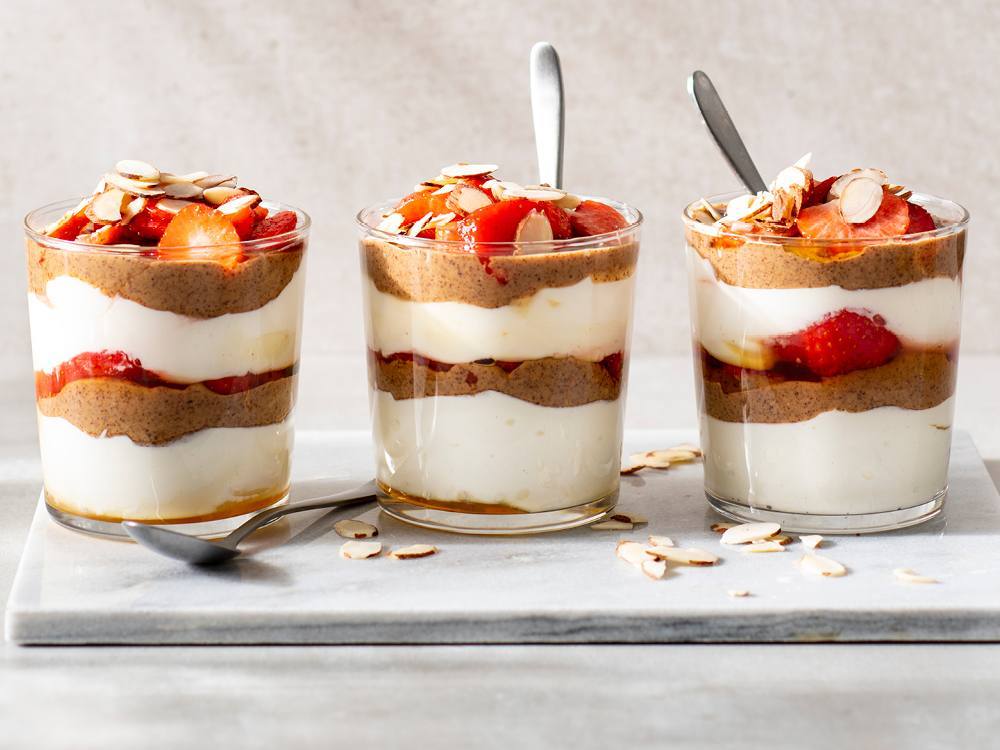 Turkey and Veggie Cream Cheese Roll-Ups
For portability it's hard to beat a classic wrap. This version, packed with the protein of deli turkey and crunchy cucumbers, is a satisfying and nutritious meal that can be enjoyed at home, packed for school lunches, or taken on picnics. They only take five minutes to make and can be stored in your fridge for an easy grab-and-go option.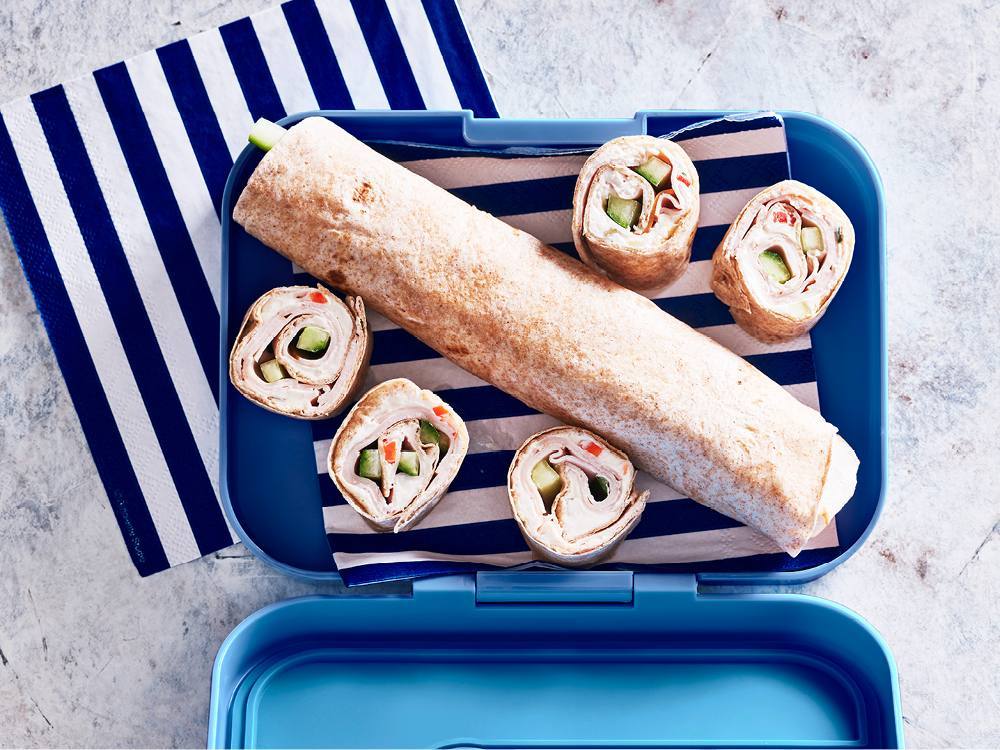 Spiced Oatmeal and Apple Bars
With a handful of everyday ingredients, you can make the equivalent of an entire box of granola bars minus any artificial ingredients or preservatives. The combination of spices and two forms of apple give these all the comforting flavor of apple pie. Individually wrap the bars in parchment or wax paper,and they'll stay fresh all week.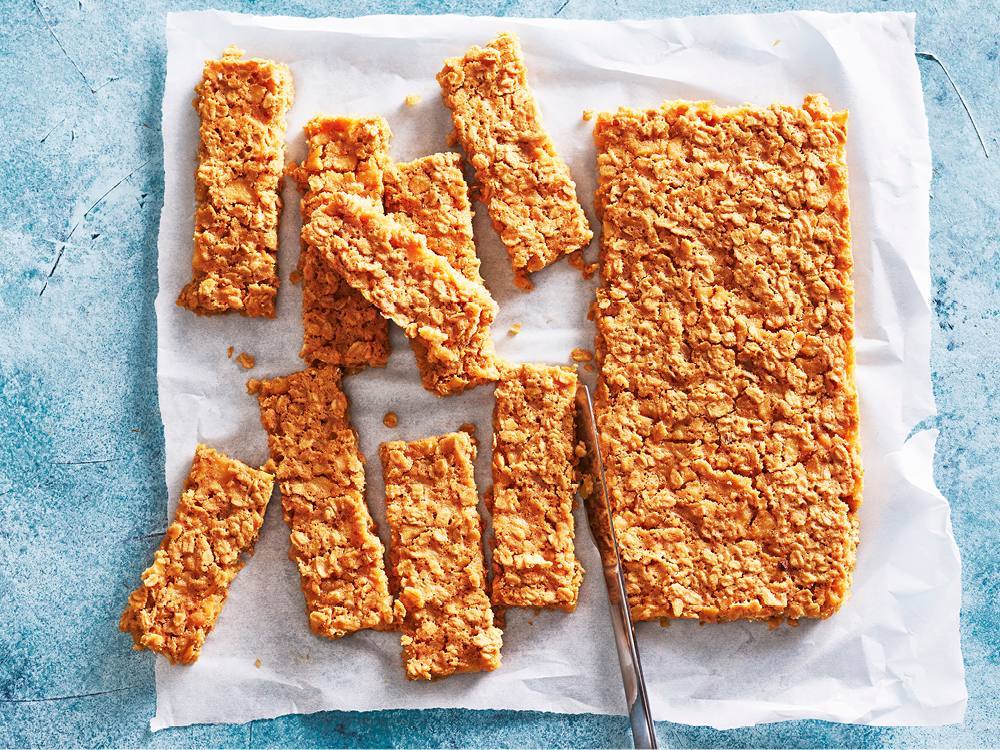 Individual Pita Pizzas
Whole-wheat pita offers a healthy upgrade to quick, choose-your-own-adventure pizzas. They're a breeze to make and kids will love to help with the toppings. To pack these in advance, let them cool completely on a rack and then store in a sealed container with a layer of parchment between each pizza.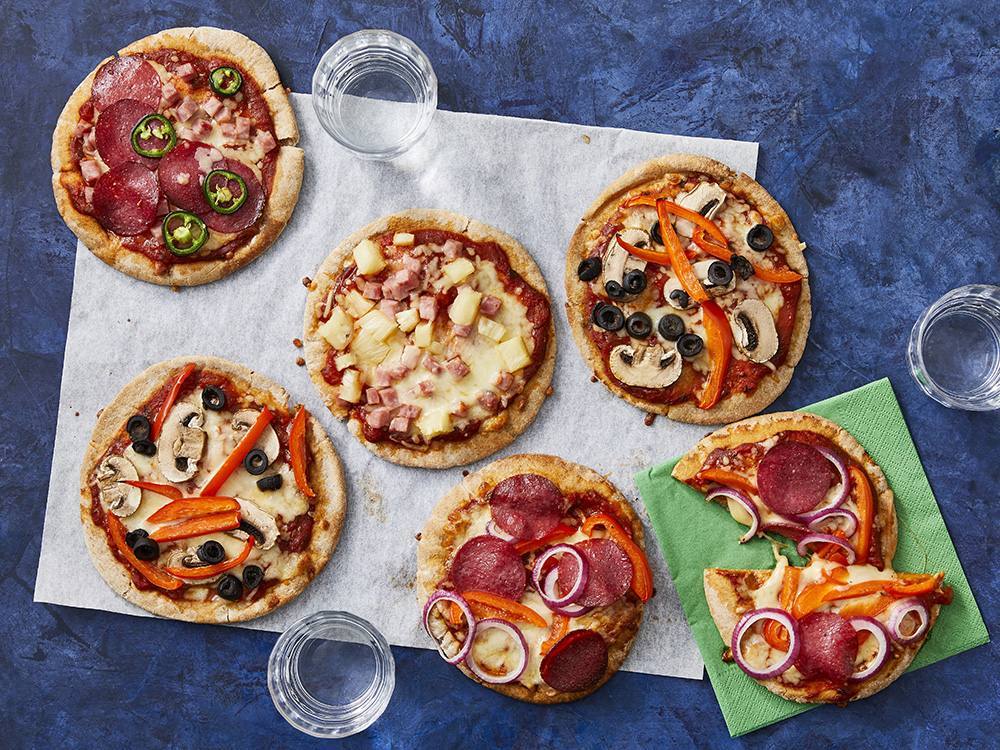 Chocolate & Peanut Butter Stuffed Dates
Stuffed dates often show up as appetizers, but they are also a great vehicle for dessert. These one-bite treats taste like a peanut butter cup without all the extra sugar, perfect for when you need a little midday pick-me-up. The chopped peanuts add a nice crunch, and they're kid friendly, as long as the adults don't eat them all first!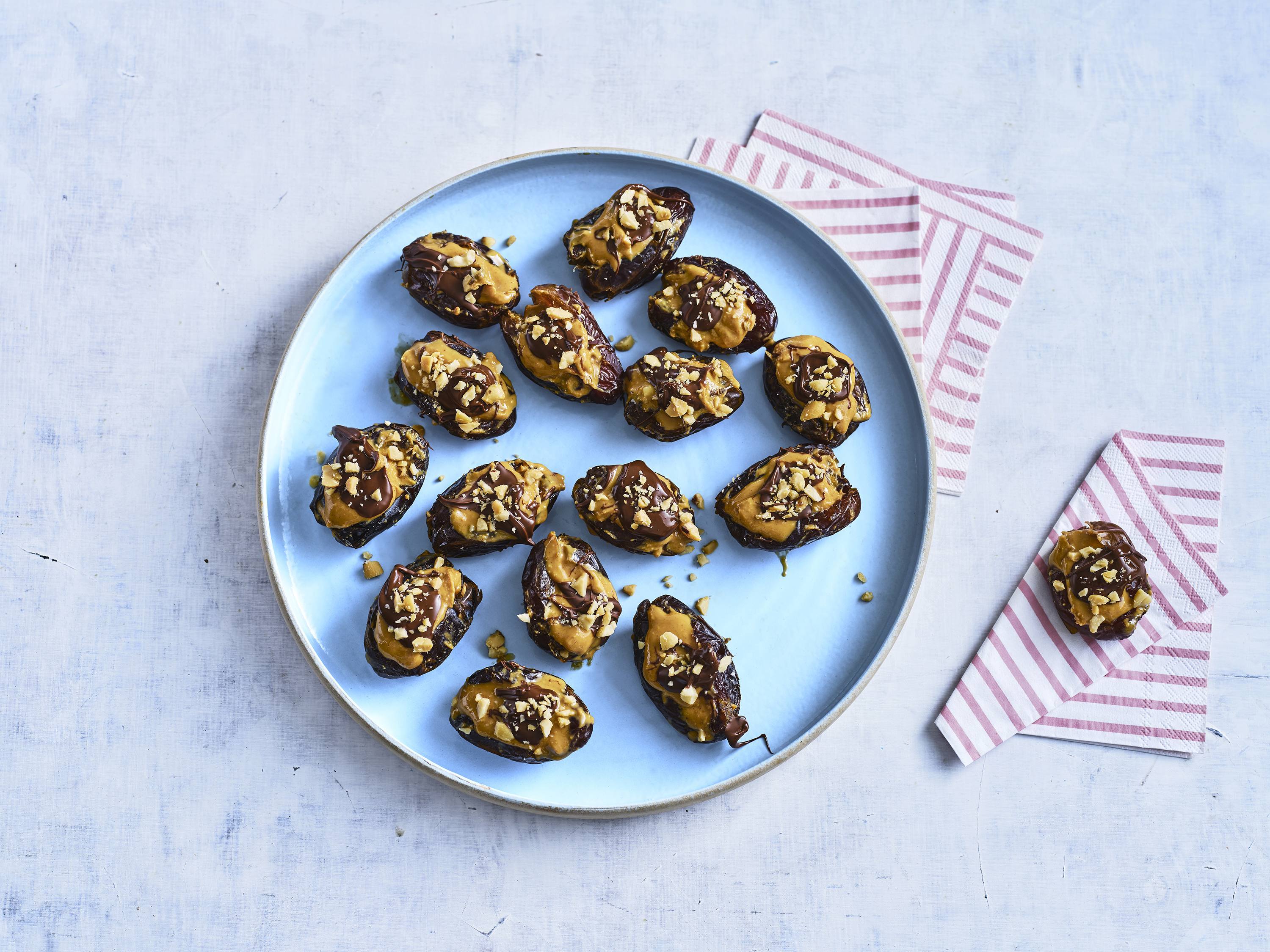 Rice Cakes with Everything Bagel Cottage Cheese
Rice cakes may have gotten a bad rap back in the '80s and '90s, but this crunchy snack shows they've just been waiting for the perfect topping. It's worth spending a little extra effort to whip your cottage cheese, which makes it fluffy, silky smooth, and perfectly spreadable. Consider mixing it up by swapping out the everything bagel seasoning for another blend, like furikake or Tajín.